How to Use ExpressVPN on Apple TV?
ExpressVPN is a VPN service that lets you unblock anything from the internet. It is a trusted virtual private network to perform numerous actions at one cost. Whether you wanted to browse anonymously or unblock apps and websites or hide your IP address, ExpressVPN does that in one-click. As it built to provide blazing speed, any Apple TV users can stream HDR videos easily. ExpressVPN works on all the tvOS, 5th/4th generation Apple TV and below. Unlike other apps, setting up ExpressVPN on Apple TV isn't that simple. Additionally, you must do extra work to use the VPN app on Apple TV. The article has given the steps to use ExpressVPN on Apple TV using MediaStreamer.
Visit our ExpressVPN Review article for more detailed information about ExpressVPN.
How to Use ExpressVPN on Apple TV?
Any VPN including ExpressVPN, cannot be set into the Apple TV directly. You must manually configure the VPN connection service details. In addition to this, you will require a server on the modem or router.
The easiest way to use ExpressVPN on Apple TV is by using the MediaStreamer. Follow the steps given below to set and use ExpressVPN on Apple TV.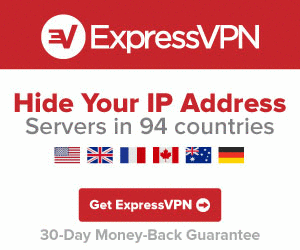 Step 1: Create a DDNS hostname
#1. Initially, you must create a DDNS hostname. So visit www.dynu.com/en-US on the Chrome browser to get a hostname on your Apple TV.
Note: You can choose any other DDNS service provider to get a hostname.
#2. Click on Create Account link from the top-right to create an account with Dynu.
#3. Provide necessary details like first name, last name, username, password, email id, and more to create an account.
#4. A verification email will be sent to your email id. So open the respective email id to click on the link from Dynu to complete the account creation process.
#5. Enter your username and password to login to the Dynu DDNS service provider.
#6. Choose DDNS services from the Control panel of Dynu service.
#7. When taken to the Dynamic DNS Service page, you have to click on the +Add button finally to create the DDNS hostname.
#8. If you don't have a hostname, then enter it on Option 1 and tap on +Add button. Alternatively, if you have a hostname, then enter it on Option 2 and press +Add.
#9. You will be able to see the hostname and current public IP of yours. Click on Save.
Step 2: Sign in to Update your Hostname
#1. Visit https://www.dynu.com from your iOS device to ensure that your IP address is updated and thus MediaStreamer can be accessed on Apple TV.
Step 3: Get DNS Server IP Address
To set up MediaStreamer DNS server on Apple TV, you should get the DNS server IP address at first.
#1. Open the same mail id that you have used to sign up ExpressVPN and click on the Welcome email to open. Tap on the link given in the email.
#2. Now, click on the Set up on More Devices button on the next screen.
#3. Choose Apple TV from the left side of the screen. Just note down the MediaStreamer DNS server IP address.
Step 4: Configure DNS Server on Apple TV
#1. Firstly, you should click on the Settings option on your Apple TV.
#2. Secondly, select Network option from the list.
#3. Then choose the current active internet connection. In the WiFi menu, choose Active Internet connection.
#4. Now, you should select Configure DNS option on the connection's settings menu.
#5. After that, select Manual in the screen showing "Configure DNS".
#6. You will be taken to the manual DNS input screen. Just make a note of the current DNS address and then proceed further.
#7. Lastly, on the DNS Address screen, enter the MediaStreamer DNS IP address that you have noted down already.
Step 5: Restart the Apple TV
#1. It is indeed important to restart the Apple TV for the DNS change to take place. So click on Apple TV Settings menu initially.
#2. Choose System by scrolling down the list of options.
#3. You can then click on Restart option to restart the Apple TV.
Step 6: Register the hostname with ExpressVPN
#1. Firstly you should visit the official web page of ExpressVPN using the Chrome browser. (www.expressvpn.com)
#2. Make a tap on the My Account tab available at the top of the ExpressVPN web page.
#3. Meanwhile, provide your email id and password to login to the ExpressVPN service.
#4. Click on the DNS Settings and scroll down to enter the Dynamic DNS hostname on the text box. Click on the Save hostname button.
#5. Now, click on the Setup ExpressVPN button under Subscription ID.
#6. On the next screen, choose Apple TV option to configure the DNS server IP on the Apple TV finally.
Upon carrying out all of the steps given above, you can access ExpressVPN on Apple TV easily.
Related: How to setup NordVPN on Apple TV?
To Sum Up
Accessing ExpressVPN on Apple TV isn't straightforward, and however, you can follow the procedure given above to take advantage of web contents on your Apple TV. If you don't want to configure the router, then use AirPlay to use ExpressVPN on your Apple TV. You can start a 30-day free trial if you are unsure of what ExpressVPN provides you.
Thanks for visiting techfollows.com. For further queries and feedback, feel free to leave a comment below.
Disclosure: If we like a product or service, we might refer them to our readers via an affiliate link, which means we may receive a referral commission from the sale if you buy the product that we recommended, read more about that in our affiliate disclosure.