How to Turn On and Wake Apple Watch for All Models [4 Ways]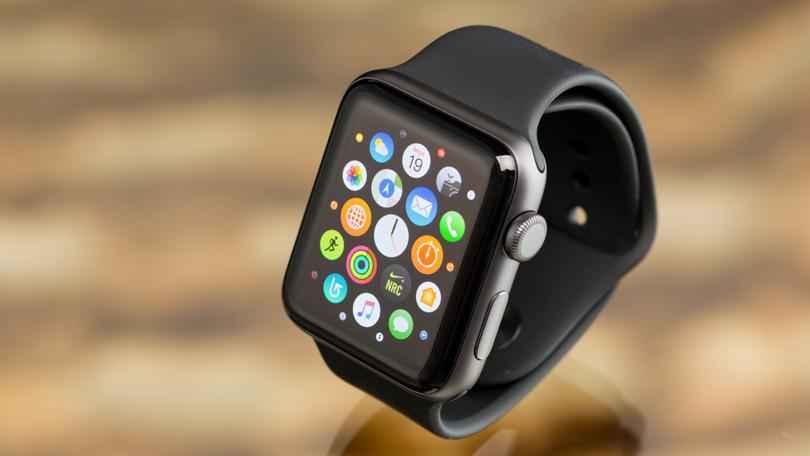 Quick Answer
Long Press the Side button on your Apple Watch to turn it on.
Keep Watch Always On: Go to Settings → Select Display & Brightness → Click Always On.
Wake Apple Watch: Tap on Watch Display → Press the Digital Crown → Turn it upward.
Your Apple Watch can do more, but the screen will be turned off by itself when inactive. To use it each time, you want to turn it on using the digital crown. Instead, you can make it awake forever by enabling the Always On option. Otherwise, you can wake up your watch just by lifting your wrist.
Apple Watch is the best wearable tool on your wrist that can do multitasking, such as update Notifications, send/ receive messages, make/ answer a call, etc. You can also unlock your Laptop using your watch and listen to music. Moreover, it is a great workout partner for tracking your fitness.
In this article, we have shown you the possible ways to turn on or wake your Apple Watch.
How to Turn on Your Apple Watch – Basic Method
It is the simplest method that you can use to turn on your new Apple Watch for the first time. It can be the 1st gen or 2nd gen Apple Watch Series 1, Series 2, Series 3, Series 4, Series 5, Series 6, Series 7, and Series 8 including the Apple Watch Ultra.
1. Press and hold the Side button on your Watch for a few seconds.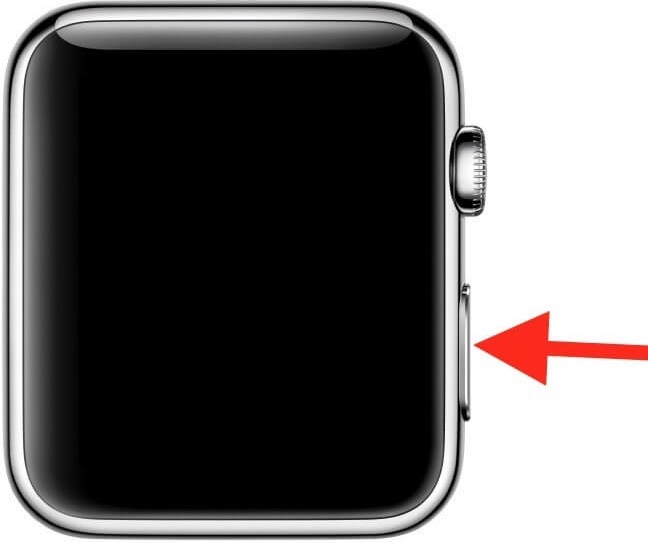 2. Release the button when you see the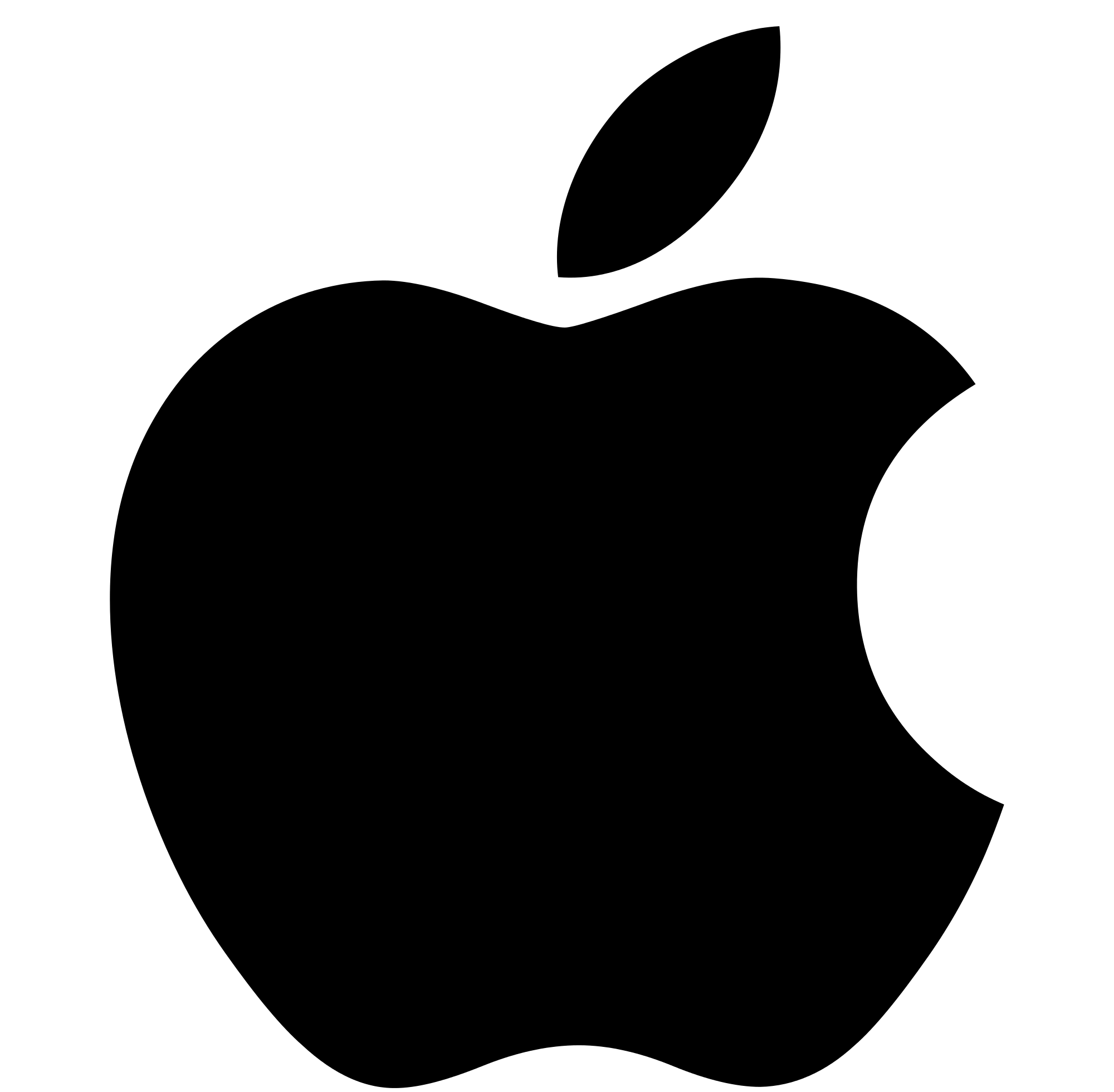 Logo on your Watch screen.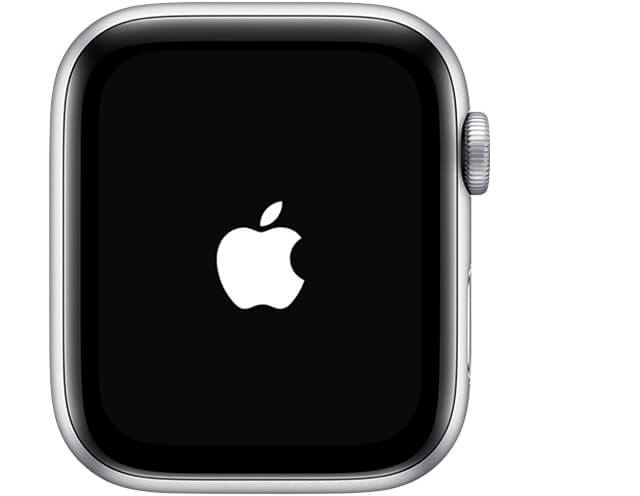 3. If you have set a lock screen password, enter the Password to unlock your Watch.
Now, you can perform any activity on your watch. You can also turn on the Apple Watch while charging using the same steps, but it is recommended to use it after it is fully charged.
How to Turn on Your Apple Watch – Alternative Method
Optionally, you can keep or make your Watch On by using the following methods:
Turn On the Always On option
Wake the Apple Watch Display
Keep the Watch Display On longer
Turn On Watch through Always On Option
Always On option is available on Apple Watch Series 5, Watch Series 6, Watch Series 7, and Watch Series 8. By enabling this function, your Watch will be turned on, always displaying the watch face and time even when you lower your wrist.
1. Open Settings on your Watch to select Display and Brightness on that menu.
2. In the Display and Brightness section, select the Always-On option and turn it on.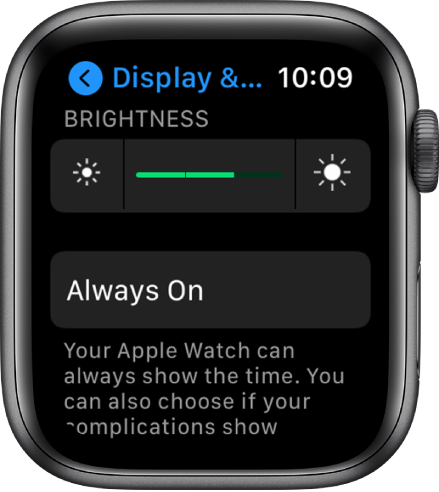 3. Now, your device will never enter sleep mode, and it will always be turned on.
4. You can also configure the watch face settings when it is On.
Show Complication Data: You can choose the complications that show data when you lower your wrist.
Show Notifications: The notifications will be visible on your watch face when your wrist is down.
Show Apps: You can select the apps to be visible when your wrist is down.
Alternatively, you can use your iOS device connected to your Watch to enable this option in the Watch app.
Wake the Apple Watch Display
You can also turn on your device with these three methods mentioned below.
1. Tap on the Watch Display or press the Digital Crown.
2. Turn the Digital Crown Up.
3. Raise your Watch wrist to get the Watch Display, and your Watch will turn off when you lower your wrist
You can turn off this option in the settings when you don't want to wake your Watch with these actions. Go to Settings → Display & Brightness → Turn Off Wake on Wrist Raise and Wake on Crown Rotation. You can also turn Off Emergency SOS on your Apple Watch if you want.
Keep Apple Watch Display On Longer
You can also set a time to prevent the device from entering sleep mode and keep the display turned on longer when you just need to tap to wake your watch.
1. Navigate to Settings on your Watch.
2. Select the Display & Brightness option.
3. Click Wake Duration and set a time based on your preference (Wake 70 Seconds) to turn on the device even when it is inactive.
Make Your Watch Wake to Your Last Activity
You can customize the settings on your Watch to wake up to the last activity you are doing on your watch. This works on some apps like Audiobooks, Mindfulness, Music, Now Playing, Podcasts, Maps, Stopwatch, Voice Memos, Workout, and Walkie-Talkie.
1. Go to Settings on your Smart Watch.
2. Click the General option and tap Return to Clock.
3. Scroll down to choose the app you wish to return when you wake your Watch.
4. Tap on the app and enable the Return to App option.
To return to the watch face, you can just undo the steps. You can perform this even on the Watch app on your iPhone. To do so, click My Watch → General → Return to Clock → select the apps. When you turn on the Water Lock on your Apple Watch, you have to use the Digital Crown to Wake up the Watch.
Note: You can turn off the Green Light on your Apple Watch.
Why Won't My Apple Watch Turn On?
Your Apple Watch might not turn on due to various reasons like low battery level, frozen watch, enabled Power Reserve, or Theater Mode on Apple Watch. This is a common issue that many users face. You can fix the issue by following the pro tips below.
Charge your Watch.
Disable Power Reserve and Theater Mode.
Turn off the VoiceOver and Screen Curtain.
Force Restart your Watch.
Frequently Asked Questions
How to turn off the Apple Watch?
Long press the Side button until the slider appears, tap on the Power button at the top right, and then slide the slider to the right.
How do you return to the clock face from an open app?
You can just press the Digital Crown button to return to the watch face or go to Settings > General > Return to Clock and select Always after 2 minutes or After 1 hour.
How do you turn the Apple Watch brightness up?
Open Settings on your watch. In the settings, you can adjust your watch brightness, text size, and bold text.
How do I force restart my Apple Watch?
Press and hold the side button and the Digital Crown for about 10 seconds, and release when the Apple logo appears.
Disclosure: If we like a product or service, we might refer them to our readers via an affiliate link, which means we may receive a referral commission from the sale if you buy the product that we recommended, read more about that in our affiliate disclosure.