9 Ways to Fix When Chrome Didn't Shut Down Correctly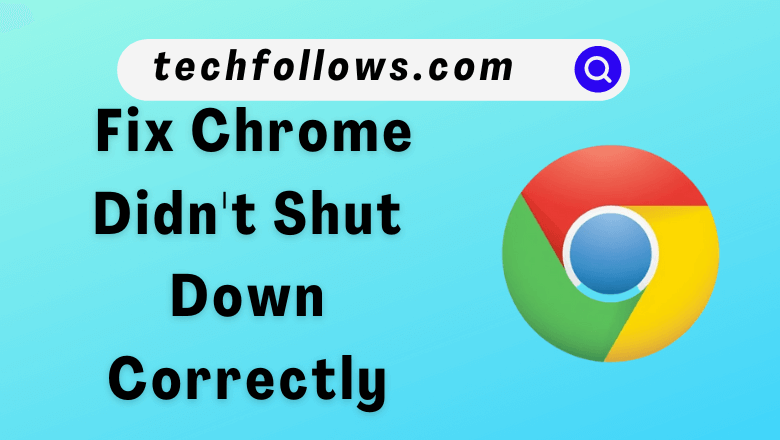 Google Chrome is the top-rated browser available for desktops, laptops, and smartphones. Many people use Chrome as the default browser on their devices. With the Google apps integration, you can instantly create or modify documents and spreadsheets or even upload them to Google Drive. On the other hand, you may face issues when you don't shut down Chrome correctly. Even though it has a Restore pages feature, sometimes it crashes and fails to recover those pages. To fix this, perform the troubleshooting methods listed in this guide.
Reasons for Google Chrome Not Shutting Down Properly
There are a few reasons why your Chrome didn't shut down properly. that includes
Unwanted cache files
Abundant app storage
A bad Chrome extension
The improper Chrome folder name
Error due to Preference file
Minor glitches or bugs.
Try Restoring Tabs
In general, Google Chrome can store recently closed tabs. You will get this feature automatically when your browser crashes unexpectedly. In other cases, you can use the keyboard shortcut Ctrl + Shift + T to relaunch tabs or even Ctrl + H to view the browsing history to relaunch websites that have been closed.
Note: Keep in mind that it is impossible to restore tabs if you are in Incognito mode.
You can follow these steps if you want to restore Google Chrome tabs whenever it restarts.
Type chrome://settings in the search bar and press Enter.
Click On the startup option on the left.
Next, click on the radio button of Continue where you left off option.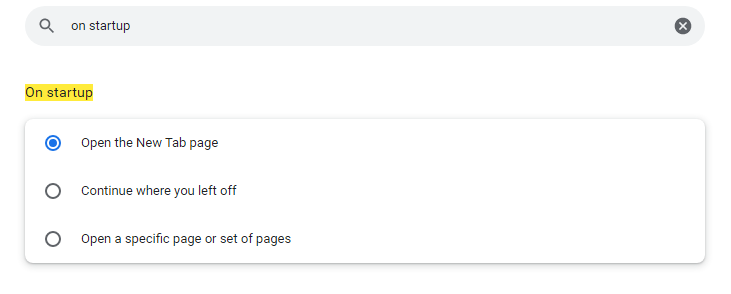 Clear Cache Files
Chrome may not shut down currently due to corrupted cache files. Therefore, delete your browsing history on Chrome to clear cache files, cookies, and other browsing data.
1. Launch the Google Chrome browser on your computer.
2. Press the keyboard shortcut Ctrl + Shift + Delete to view the Clear browsing data tab.
3. Click on Advanced and choose the Time range to All Time.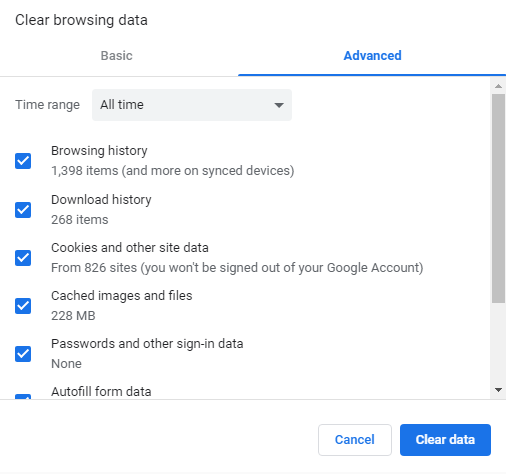 4. At last, click on Clear data.
Later, close the Google Chrome browser and relaunch it to check whether it works correctly. If not, follow the next troubleshooting method.
Disable Chrome Extensions
To ensure faster browsing, Chrome will not allow apps and extensions to run in the background. If you have added any extension to Chrome, disable it to enable the proper functioning of the Chrome browser.
1. Launch Google Chrome and press the keyboard shortcut Alt + F (or) Alt + E.
2. Click on More Tools and then choose Extensions.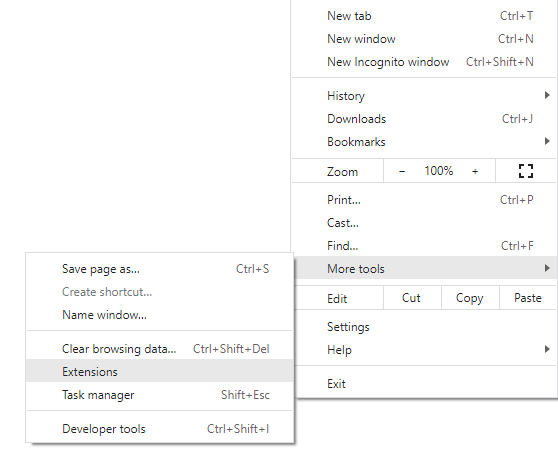 3. Lastly, click the Toggle button of each extension to turn them OFF.
Afterward, close and restart the Chrome browser to check if the errors are resolved.
Allow Apps to Run in the Background
Chrome will not allow apps and extensions to run in the background to ensure faster browsing. But enabling this feature can resolve the issue. Also, be aware that your Chrome browser will become slow or unresponsive.
1. Open Google Chrome on your PC.
2. Click the Control and Customize Chrome (three vertical dots) icon at the top right and select Settings.
3. Click on the System from the left menu.
4. Next, click the Continue running background apps when Google Chrome is closed toggle to turn it ON.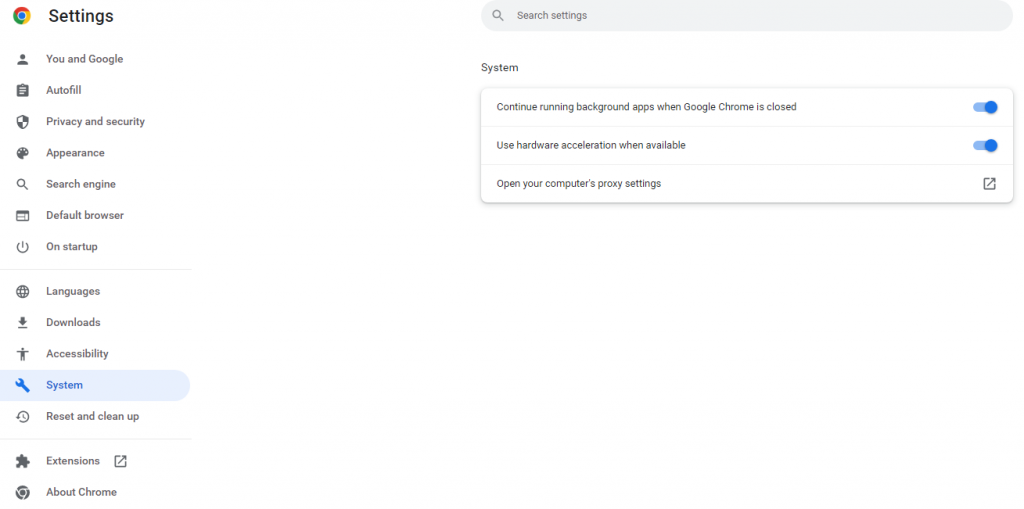 Rename the Default Folder of Chrome
The default folder of Google Chrome stores the information of user sessions, cache files, and cookies. So, renaming the folder can fix the issue.
1. Launch File Explorer on your Windows.
2. Go to C: → Users → UserName → AppData → Local → Google → Chrome → User Data.
Note: Select the appropriate UserName you have.
3. If the AppData folder is not displaying, click View at the top menu bar and check out the Hidden items check box.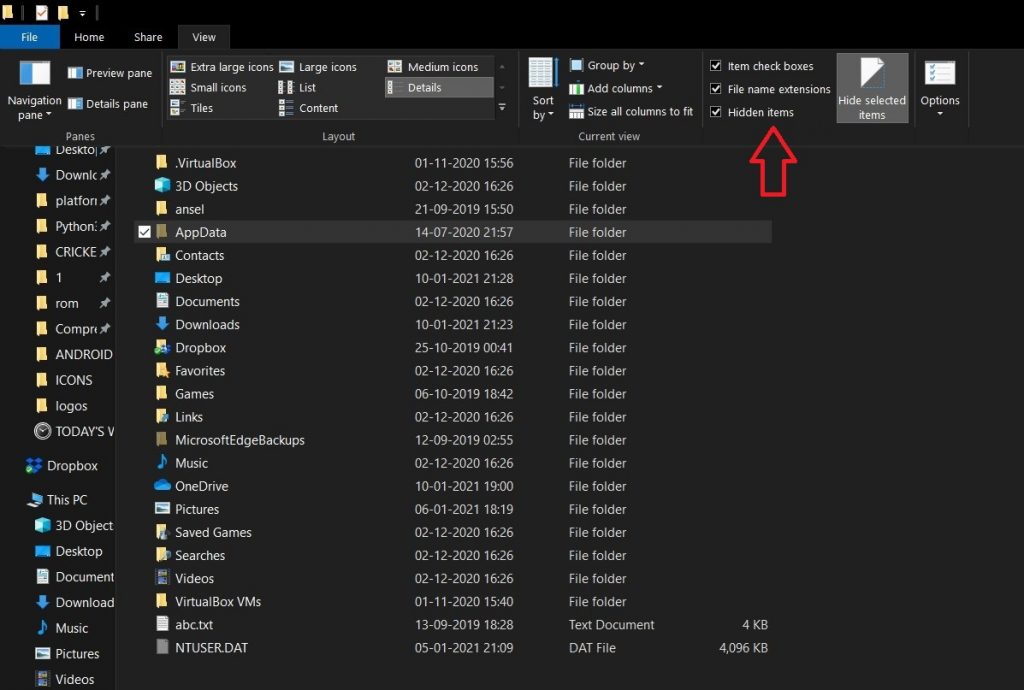 4. When you click on User Data, you can see the Default folder.
5. Now, right-click the Default folder and click on Rename.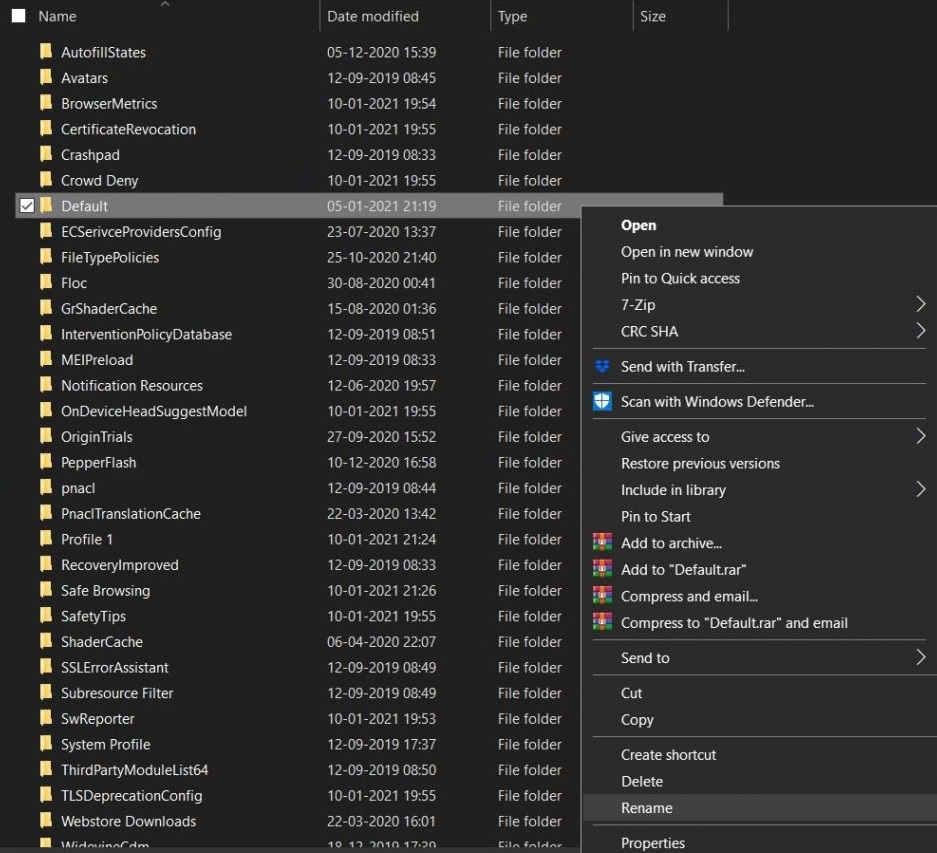 6. Type the new name Default_old and tap Enter on the keyboard.
Finally, launch the Google Chrome browser and start working with new settings.
Change the Preferences File of Chrome
You may also get an error due to the Preference file of the Chrome browser whenever you restart. Hence, you should change this setting to make it work normally.
1. Launch File Explorer on your Windows.
2. Next, go to C: → Users → UserName → AppData → Local → Google → Chrome → User Data → Default.
3. On that page, scroll to the bottom, right-click on Preferences and open with Notepad.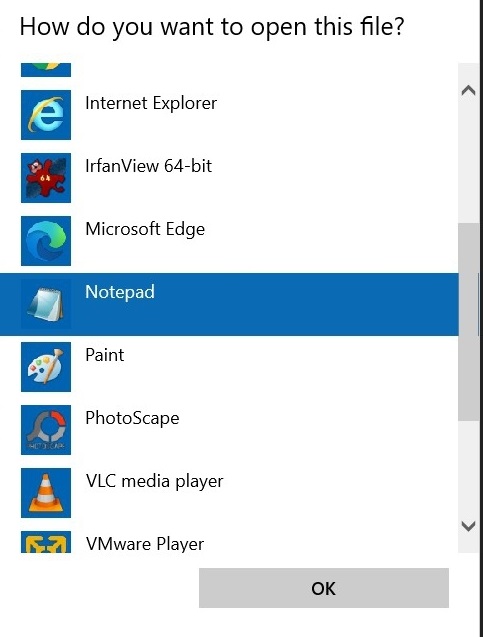 4. After that, press the keyboard shortcut Ctrl + F to open the Find dialog box.
5. Next, enter exit_type in the text box and click on Find Next.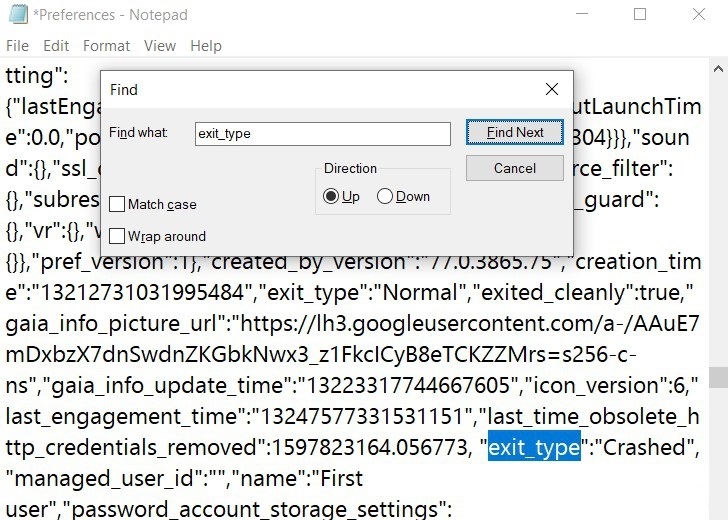 6. Rename the exit_type attribute Normal instead of Crashed.
7. At last, press the keyboard shortcut Ctrl + S to save the changes.
Uninstall and Reinstall Chrome
Uninstalling and reinstalling the Chrome app will remove all the minor glitches. To uninstall Chrome,
On Windows: Go to Settings → Apps → Apps & Feature → Select Chrome → Uninstall.
On Mac: Go to Finder → Applications → Chrome → Trash → Empty Trash.
Smartphone: Hold the Chrome app and click the Remove app or Uninstall option.
You can go to the respective store to install the Chrome browser.
Reset Google Chrome
If the above method doesn't resolve the problem, it is better to reset the Google Chrome browser. Also, resetting the browser can delete your saved passwords on Chrome.
1. Open Google Chrome.
2. Click the Control and Customize Chrome icon and choose Settings.
3. Further, click on Reset and clean up on the left.
4. Next, navigate to Restore settings to their original defaults option.
5. Lastly, click on Reset settings.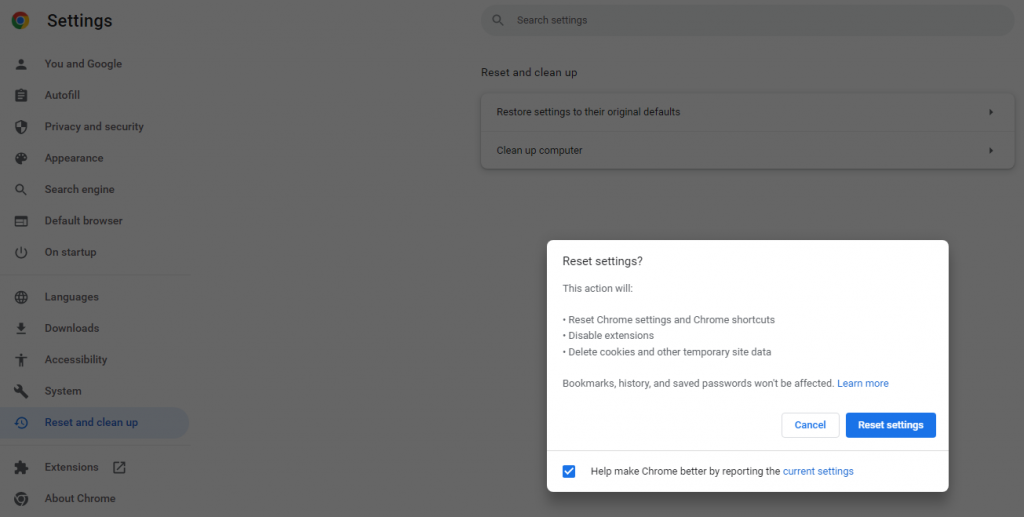 It will remove the third-party extensions and delete temporary files stored on Chrome. It will revert Chrome to default settings. Ensure whether the issues are now cleared or not. If the reset doesn't help, update the Chrome browser to the latest version to solve the Chrome didn't shut down correctly issue.
Use Alternate browser
You can try using the other browser if the issue is still unresolved. Mozilla Firefox, Microsoft Edge, Safari browser, and Brave browser are the best alternatives to Google Chrome. Compared to Chrome, these browsers will consume less RAM and have a well-optimized ecosystem.
Frequently Asked Questions
1. What to do if Chrome doesn't shut down correctly on iPhone?
Enable Chrome apps to run in the background, clear the app cache on your iPhone, and reset Chrome to factory defaults to fix the Chrome didn't shut down correctly issue.
2. Why did my Google Chrome suddenly crash?
When your computer runs with insufficient RAM, it may lead Chrome to crash, as it requires more RAM to run the browser more efficiently and smoothly.
Disclosure: If we like a product or service, we might refer them to our readers via an affiliate link, which means we may receive a referral commission from the sale if you buy the product that we recommended, read more about that in our affiliate disclosure.