Firefox vs Chrome: Which One to Choose in 2023?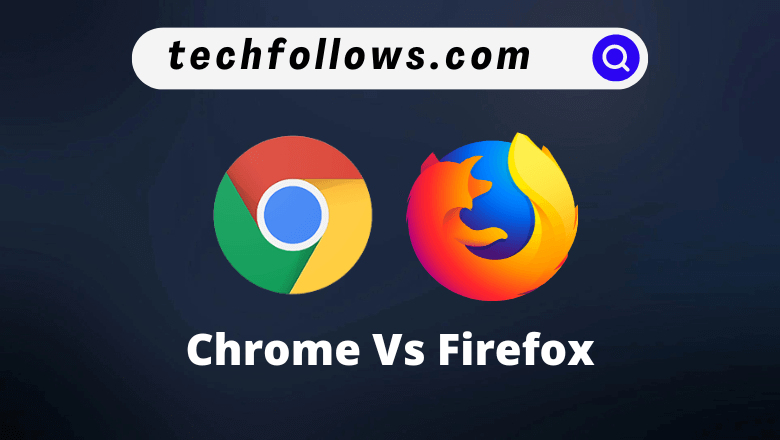 Browsers are getting updated with new technologies. People use browsers on their devices only after checking their pros and cons. Currently, most users use Chrome as the default browser compared to Mozilla Firefox. But next to Chrome, Firefox is mostly used by users for browsing. Firefox launched earlier in 2002, which is six years older than Chrome. There is plenty of pros for both browsers, which would confuse everyone to choose between them. We have compared Firefox vs. Chrome on certain parameters, which helps you to choose the best browser.
Mozilla Firefox vs Google Chrome:
| Features Considered | Firefox | Chrome | Winner |
| --- | --- | --- | --- |
| Interface and Design | Offers customization tools | Intuitive design with a stylish Omnibox | Chrome |
| Utilities | Get a private browsing experience with advanced protection | sync bookmarks, passwords, and payment information | Firefox |
| Performance | Uses less RAM even for heavier loads | Good performance but consumes more RAM | Firefox |
| Updates | Features in the new update include frame scheduling, importing maps, etc | enhanced multiscreen and video conferencing features | Chrome |
| Privacy Features | Get add-ons for privacy | Incognito mode for private browsing | Firefox |
| Browser Extensions | 30000+ addons | 100000+ extensions | Chrome |
| Compatibility | Compatible with Android, iOS, Windows, Mac, and Linux | Compatible with Android, iOS, Windows, Mac, and Linux | Firefox |
Interface and Design
It is the first impression of the user that would make it comfortable to visit the desired website. Also, it should be user-friendly with a sleeky design and basic functions to cater to their needs. According to this context, Mozilla Firefox and Google Chrome are well improved their layouts with frequent updates.
Firefox
It is compact and easy to use.
It consists of numerous features which are simple to implement.
Firefox also provides customization tools.
You can also work with multiple tabs for multitasking.
It includes hibernating mode and an auto-hide option.
Users can change themes on Firefox and can customize them accordingly.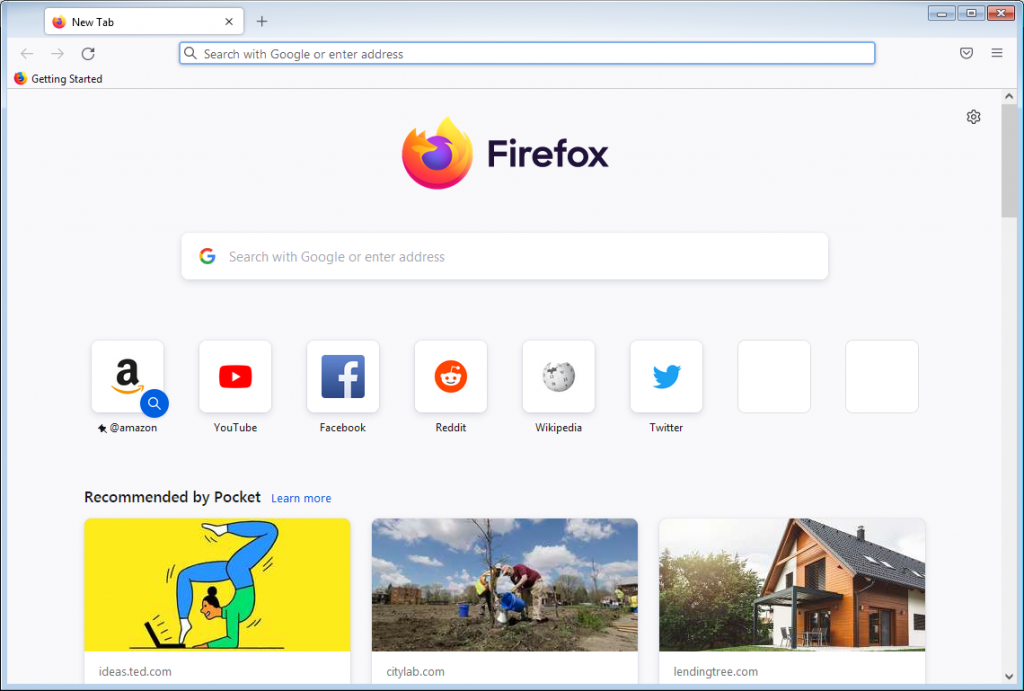 Chrome
It has an intuitive design with a stylish Omnibox.
Chrome also serves best in tab management.
It also features the reverse image search option.
You can also change the background on Chrome by using colors, themes, and even photos from your local storage.
It supports multiple tabs with a vertical dropdown tab menu to navigate easily.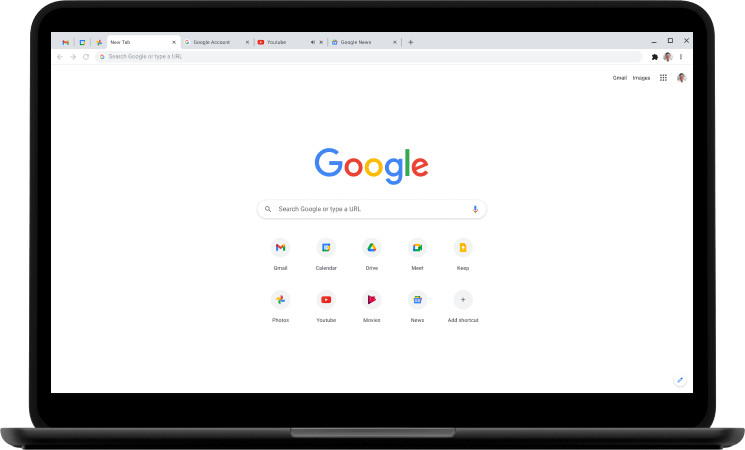 Verdict: As per the user experience, it is claimed that Google Chrome is much better than Mozilla Firefox in terms of modern design.
Utilities
Advanced features are important for a browser to improve the browsing experience. It includes personalization tools, themes, add-ons, plugins, and more. Apart from that, extensions and device synchronization tools are vital for improving productivity, especially in workplaces.
Firefox
It opens a new tab with immersive content as recommendations.
Firefox provides automatic suggestions for every search on the address bar.
Tap the star icon in the address bar to bookmark a page.
It also offers private browsing with advanced protection against trackers.
You can enable dark mode on Firefox, which improves your browsing experience.
You can even customize the toolbar as you wish.
Chrome
Integration with Google apps like Gmail, Google Translate, Drive, etc.
Sign up and use Chrome with multiple accounts.
Install and use extensions on Chrome from the Chrome web store.
You can even take full-page screenshots on Chrome using the browser shortcuts.
It can sync bookmarks, passwords, and payment information.
Browse various colors and themes, including dark mode.
Chrome can translate an entire web page using Google translate.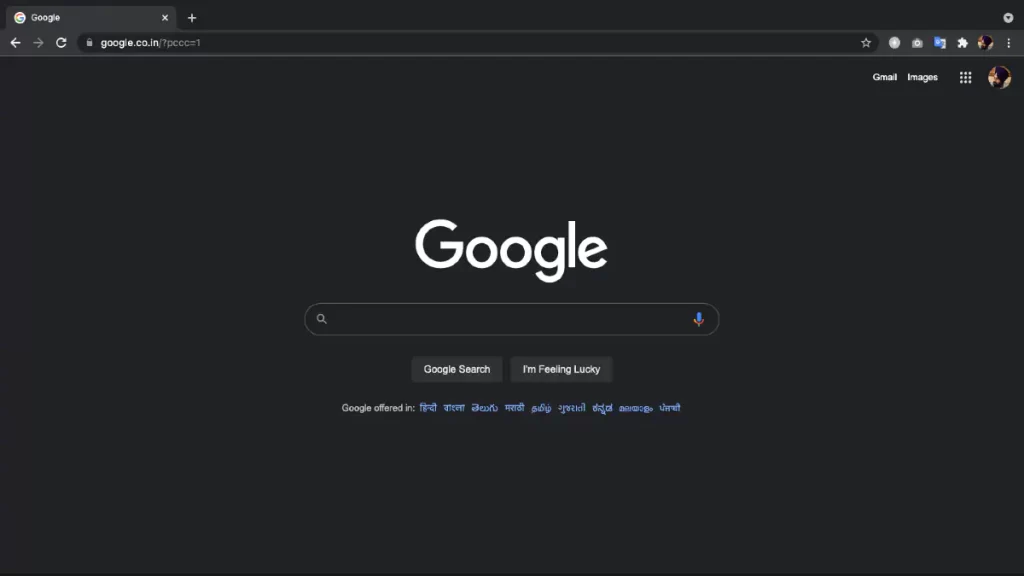 Verdict: Users can choose the ideal browser based on their requirements. However, Chrome lacks in providing customization tools compared to Firefox.
Performance
This is the first thought for any user before they wish to check the features of a browser. But it may be chaos if the website's loading time is slow. This is because the browser uses RAM to boost its speed. However, it may fail when it consumes more RAM. So always keep an eye on the number of applications running.
Firefox
The average website loading time is incredibly fast.
It is most suitable for those who work on multiple tabs.
It uses less RAM as possible even though there are heavier loads.
Chrome
Although the performance is high in Chrome, it consumes more RAM.
Browser extensions also use sufficient RAM to work properly.
Hence, it may cause trouble while working in multiple tabs.
Verdict: Both Mozilla and Chrome are the best browsers when considering their speed. However, when comparing the performance, Firefox is better in utilizing less RAM, which is essential for multitasking.
Updates
An update is an improved and fixed version of the same software. To enhance the user experience, all the apps come with new updates. Updates improve the performance, features, and interface and also remove the bug in the older versions.
Firefox
Firefox's latest version was released on December 2022.
| Platform | Version |
| --- | --- |
| Firefox Standard release | 108.0.1 |
| Extended Support Release | 102.6.0 |
| Firefox iOS | 108.1 |
| Firefox Android | 108.0 |
Major updates in Firefox releases every four weeks, and minor updates will be done between the four weeks when needed.
Default search engine-related issues have been fixed in the latest version. It offers new features like frame scheduling, importing maps, etc.
Chrome
The latest version of Chrome was released on January 2023.
| | |
| --- | --- |
| Chrome Version | Device |
| 109.0.5414.119 | Windows, Mac, and Linux |
| 109.0.5414.117 | Android |
| 109.0.5414.112 | iOS |
Minor updates in Chrome take less than 3 weeks, and the full OS Chrome update releases about every 4 weeks.
It has new features like a privacy Sandbox screen, new themes, and Sync tab groups. It also enhanced multiscreen and video conferencing features.
Verdict: Chrome is better with new features when compared to Firefox.
Privacy Features
You must keep track of privacy and security while visiting websites and making online transactions using a web browser. Hence, many browsers provide add-ons and extensions to ensure browsing is safe.
Firefox
It offers add-ons to secure your browsing activity.
Firefox has enhanced tracking protection.
It has a built-in HTTPS everywhere feature.
The Master Password feature allows the user can see the saved passwords.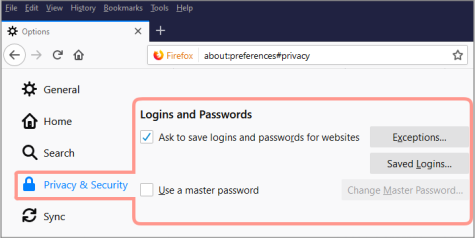 Chrome
Users can browse with Incognito mode for private browsing.
It updates the browser automatically to get the latest security patches.
You can also turn on HTTPS mode.
It has real-time phishing protection.
Moreover, you can use free VPN Chrome extensions to access geo-restricted sites and safe browsing.
Verdict: In the battle of Firefox vs. Chrome, when it comes to privacy and security, Firefox has the better privacy features. In addition, it comes with three browsing protection modes: standard, strict, and custom, making it stand higher.
Browser Extensions
When you have extensions, you can perform various tasks on a browser, improving productivity. For example, a VPN extension can help you to bypass geographical restrictions. Hence, you can easily install add-ons natively from the web stores.
Firefox
Plenty of customization tools are available in various categories.
Users can install reading modes in the form of extensions.
Extensions can block annoying ads and protect your passwords.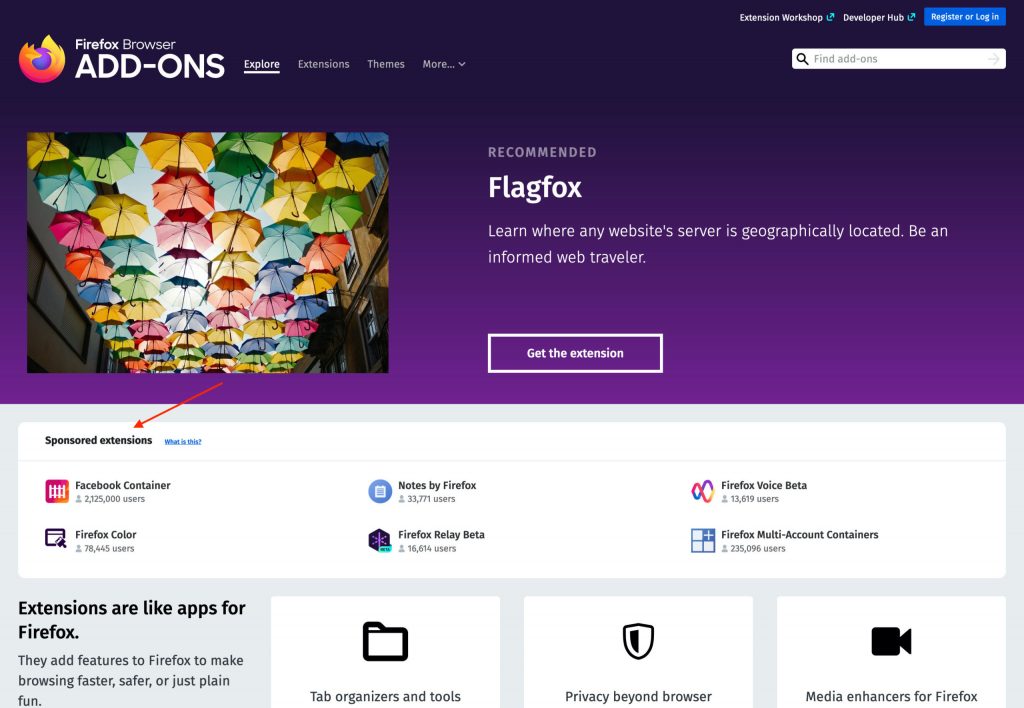 Chrome
Chrome extensions are available on the Chrome web store.
It offers more features than Firefox.
Chrome optimizes the browser well though you use multiple extensions.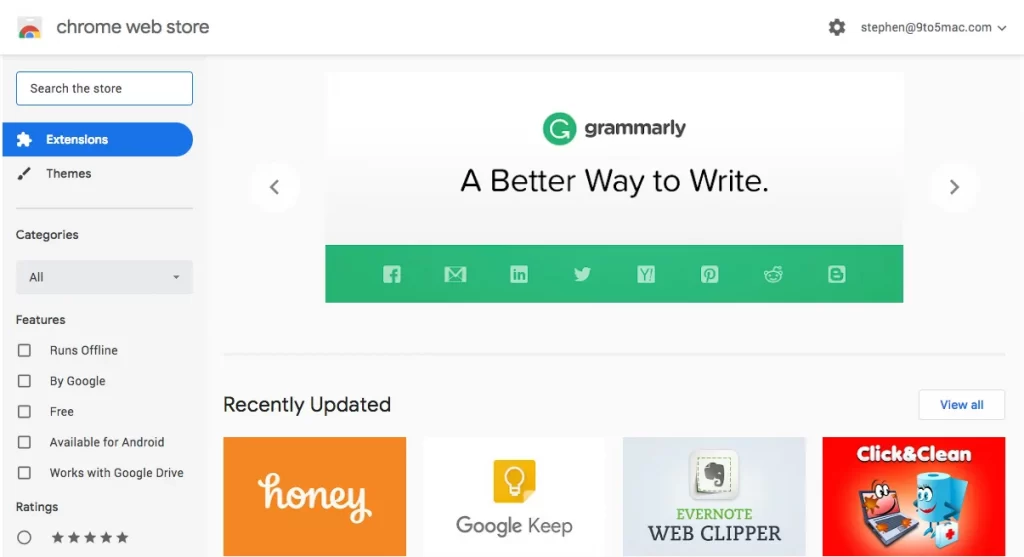 Verdict: Google Chrome has enormous collections in its Chrome Web Store compared to Firefox.
Compatibility
Regarding compatibility, both browsers have their apps on all ecosystems, such as Android, iOS, Windows, Mac, and Linux.
Verdict: Firefox is much more stable and compatible than Chrome. Because of its lightweight feature, Firefox can be easily used on any device. Moreover, Firefox provides updates to users more frequently than Chrome.
Which Browser is Better?
From Firefox vs. Chrome, it is clear that Google Chrome and Mozilla Firefox are powerful browsers to compete with one another. You can choose any browser based on your browsing requirements and device.
Disclosure: If we like a product or service, we might refer them to our readers via an affiliate link, which means we may receive a referral commission from the sale if you buy the product that we recommended, read more about that in our affiliate disclosure.