How to Uninstall Microsoft Edge Browser [Smartphone & PC]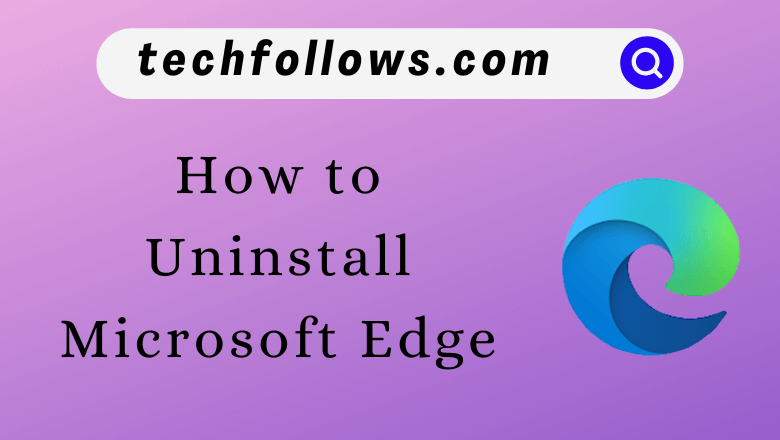 Microsoft Edge is the default web browser on Windows PC/laptop. In general, Edge is the default application to browse contents, view web files, open PDFs, images, etc. Edge is far away in terms of features and usage compared with other browsers. You can uninstall Microsoft Edge from your device and install other browsers with high features, such as Firefox, Brave, and Opera.
How to Uninstall Edge Browser on Windows PC
To uninstall Edge on Windows, you can uninstall using Settings or Command Prompt.
Default Method
1. Launch Settings on your windows PC and navigate to the Apps section.
2. Select Apps & Features.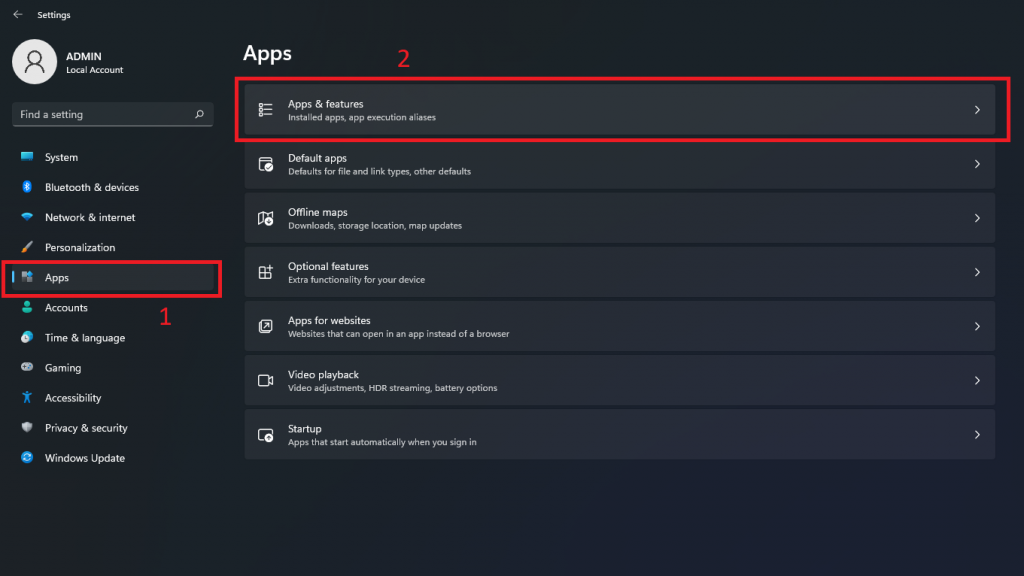 3. Look for Microsoft Edge from the list of applications.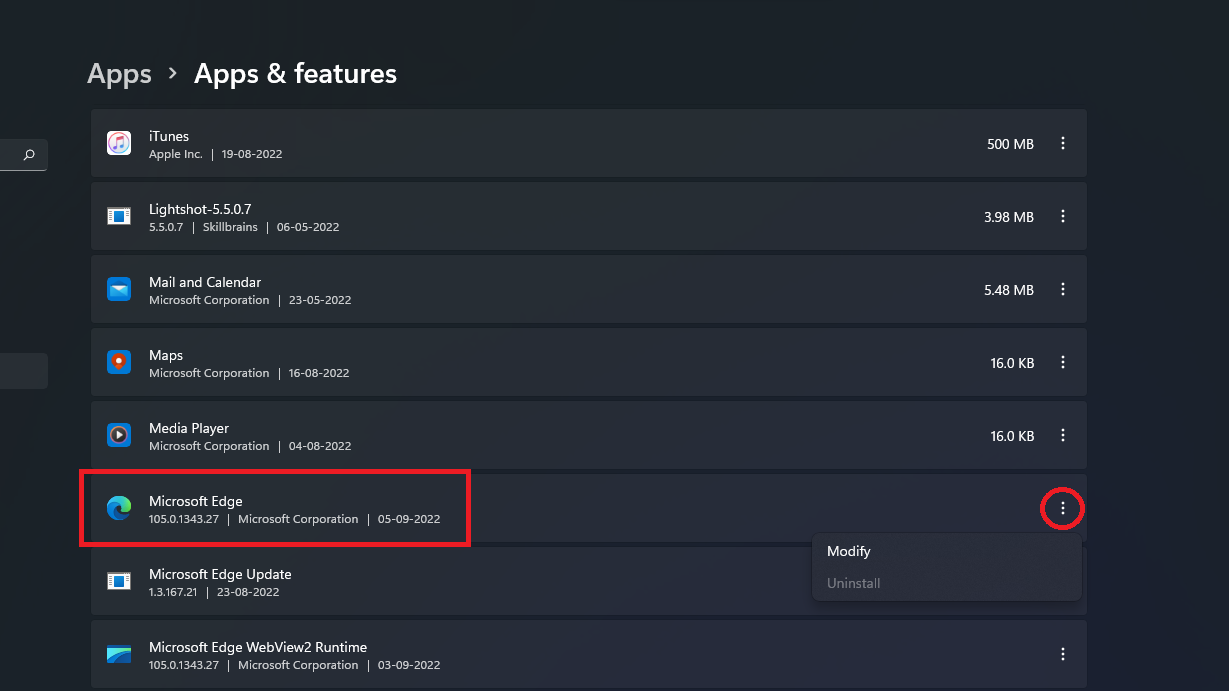 4. Click the vertical meatballs icon, and select Uninstall.
If you are using the Beta, Developer, or Canary version of Edge browser, you can likely see the Uninstall Program option. Go ahead and click it to uninstall Edge.
Note: Instead of uninstalling the Edge browser, disable Microsoft Edge on your Windows PC.
In most cases, the Uninstall option will look gray. Therefore, you need to uninstall Edge from the Command Prompt.
Uninstall from Command Prompt
Before uninstalling, you should note down the version of your Edge browser.
To know the Edge version click on three dots → Help and feedback → About Microsoft Edge. You can note down or copy and save the version number of your Edge browser.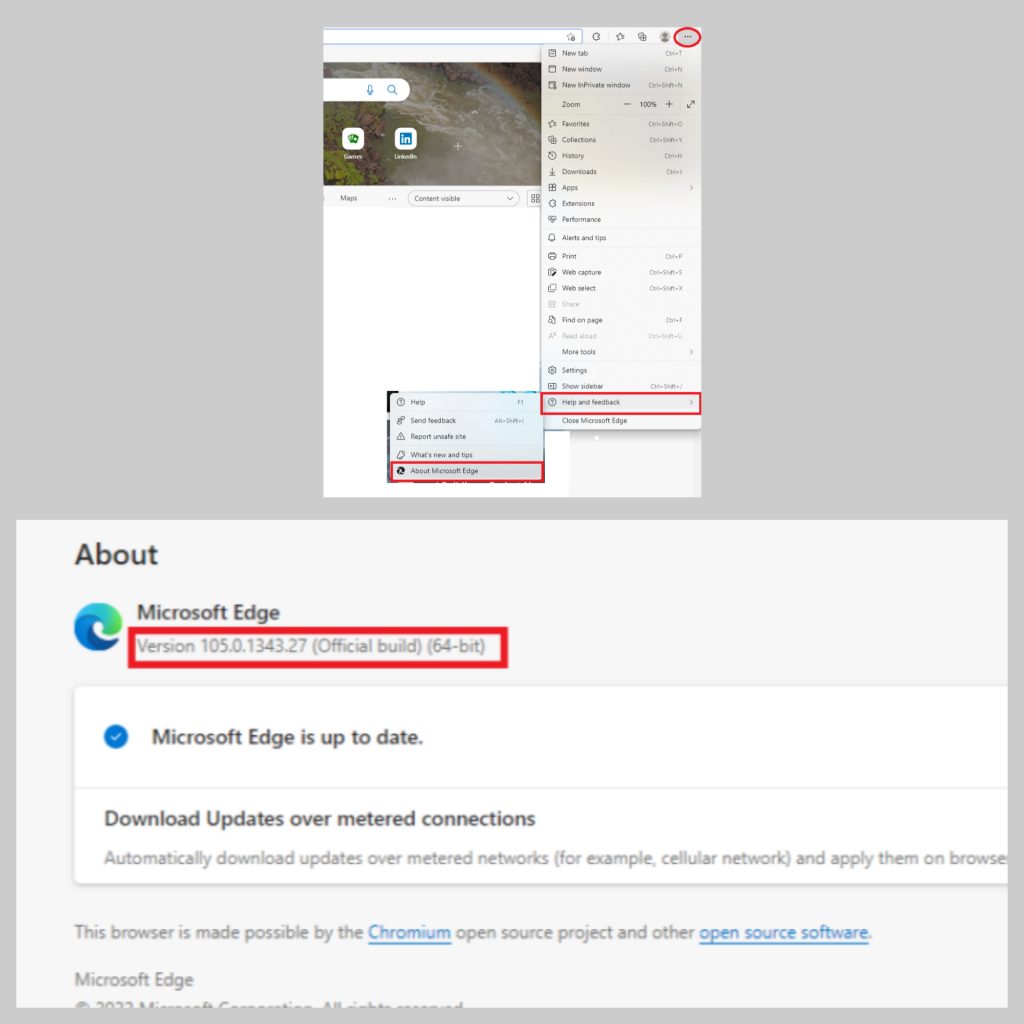 1. On the search, type Command Prompt and click Run as administrator. Select Yes on confirmation.
2. Copy and Paste the command provided below on the command prompt. Include the version by replacing the Edge version word and hit Enter.
cd %PROGRAMFILES(X86)%\Microsoft\Edge\Application\Edgeversion\Installer
3. You will be in the Edge Installer folder. Now, copy and paste the command provided below.
setup.exe –uninstall –system-level –verbose-logging –force-uninstall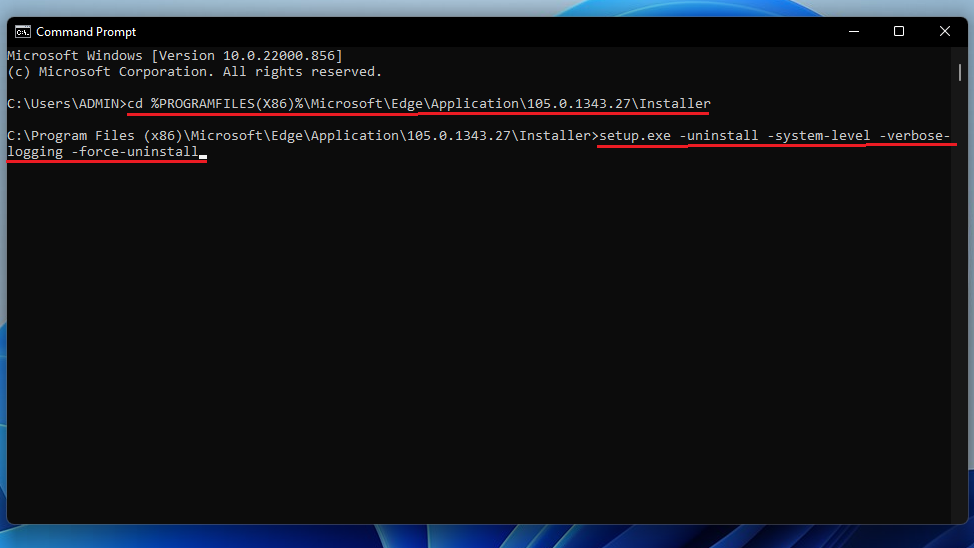 4. You will be prompted with the text, "Do you want to allow this app to make changes to your device." Click Yes for confirmation.
After uninstalling the browser, restart your PC.
Uninstall from Control Panel
1. Launch your PC and go to the Control Panel.
2. Select the Programs option.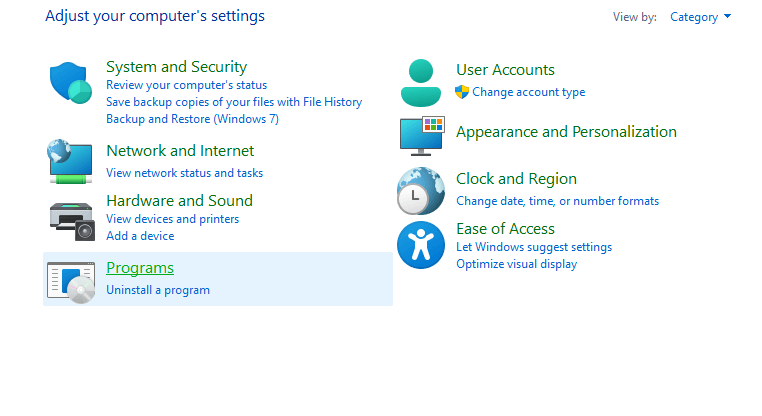 3. Click the Uninstall a Program option under Programs and Features.

4. Select Microsoft Edge from the list.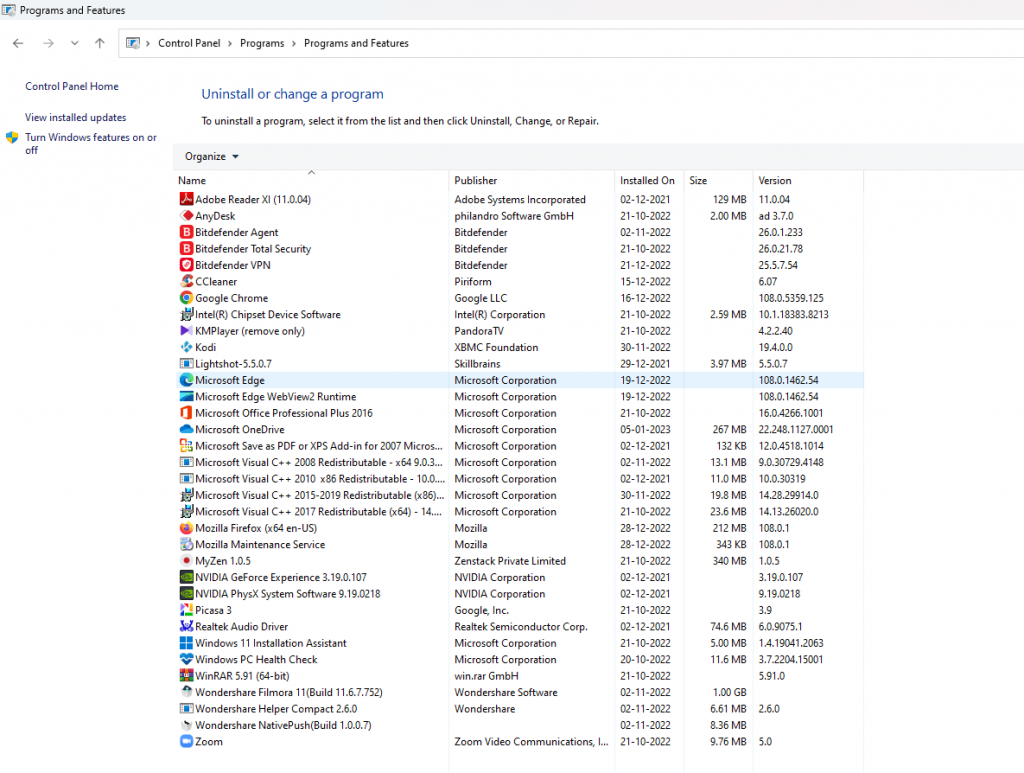 5. Then tap Yes in the prompt to uninstall.
You may also like: How to enable dark mode on Edge
How to Remove Microsoft Edge from Mac
You can straightaway uninstall Microsoft Edge from the Applications menu on Mac.
1. On your Mac's Home screen, click Go in the Control Centre.
2. Select Applications from the list of options or use the shortcut keys cmd + A.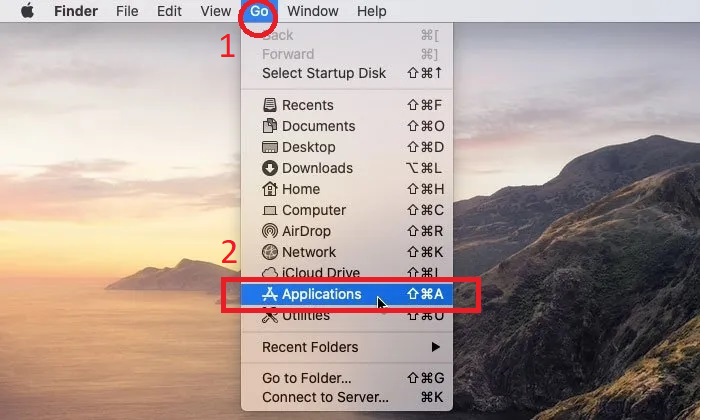 3. Look for Microsoft Edge from the list of all applications.
4. Right-click on it and select Move to Bin.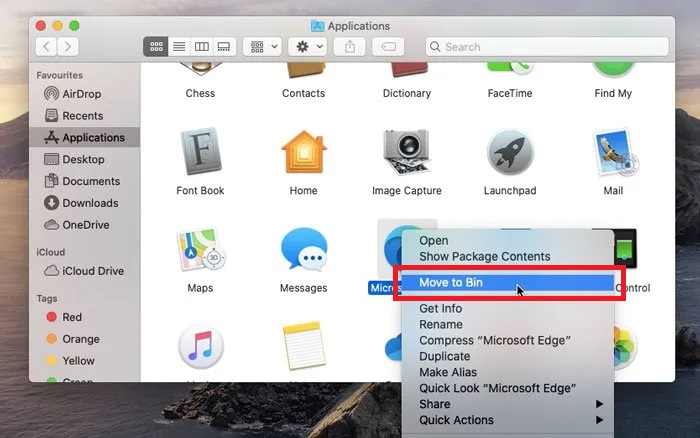 5. Now, navigate to Trash on your Mac, and click Empty Bin.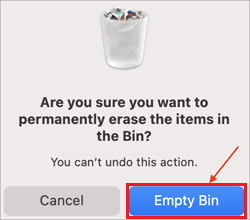 Steps to Remove Edge Leftovers From Mac
1. Click Go (From Control Centre) on your Mac and navigate to the Go to Folder section.
2. Enter the below-listed keywords on the search box to navigate to the specified location
Library/Caches/ 
Library/Saved Application State/
Library/WebKit/
Library/Preferences/
3. Find extensions, files, and links related to Microsoft Edge under each directory and delete them from your Mac.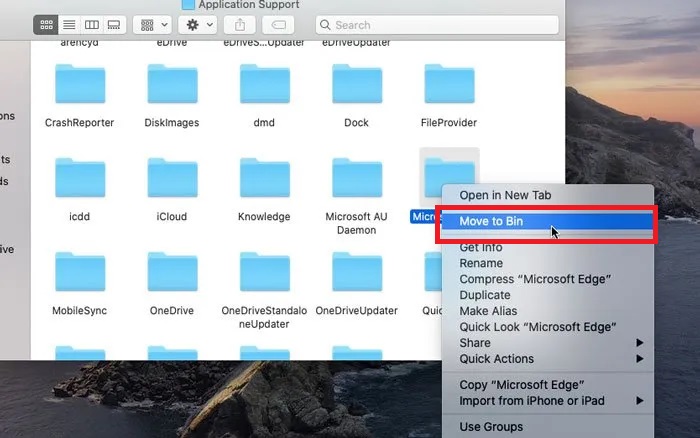 How to Uninstall Edge Browser from Android Phone
You can uninstall Microsoft Edge on Android using three different Ways.
From App Info
1. Navigate to App Drawer on your Android smartphone.
2. Long press on the Edge app and move to the App Info section.
Note: Sometimes, you can get the Uninstall option after a long press on the app.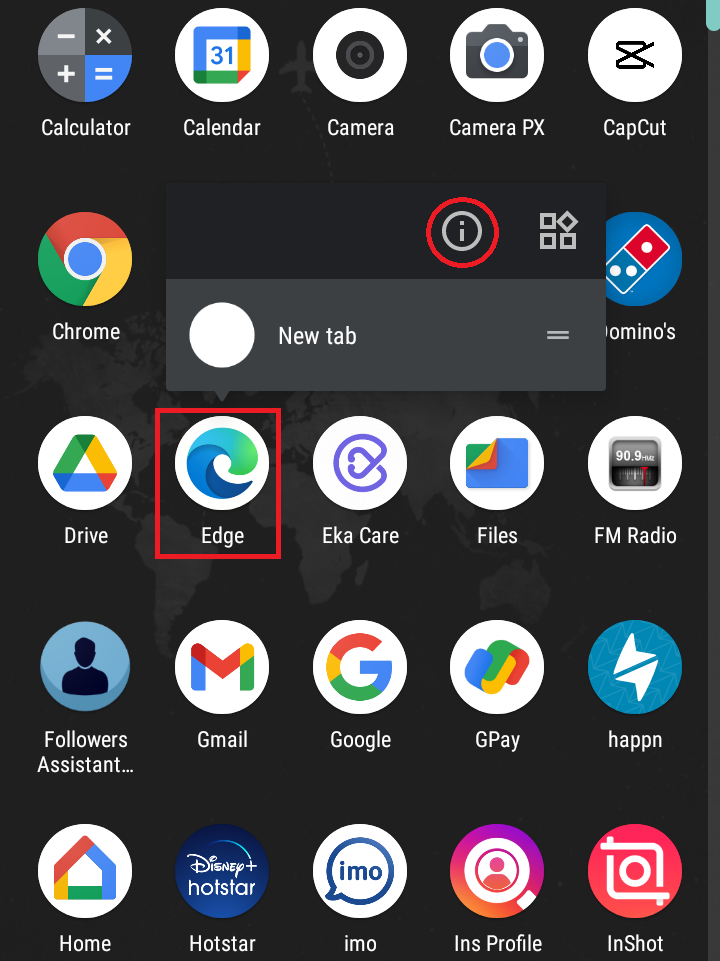 3. Hit Uninstall.
From Play Store
1. Go to the Play Store on your Androird phone.
2. Search for Microsoft Edge and select the app.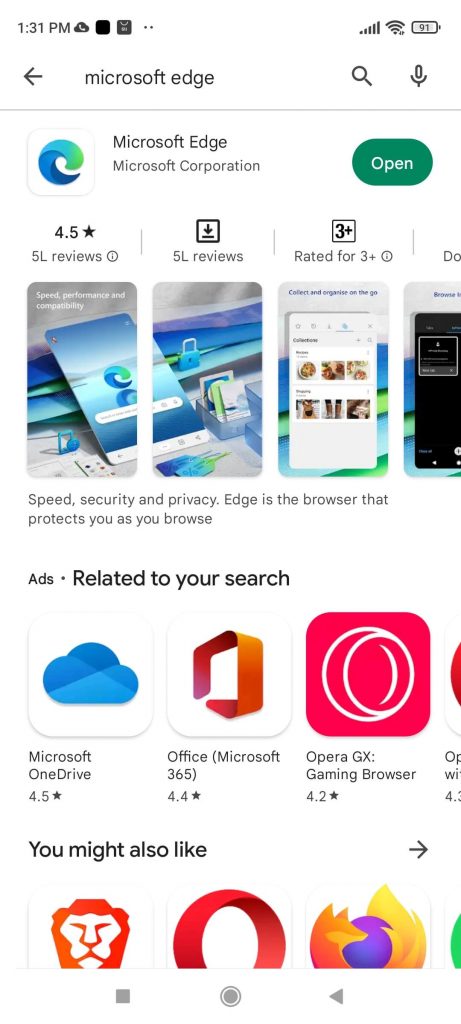 3. Click Uninstall to uninstall the app.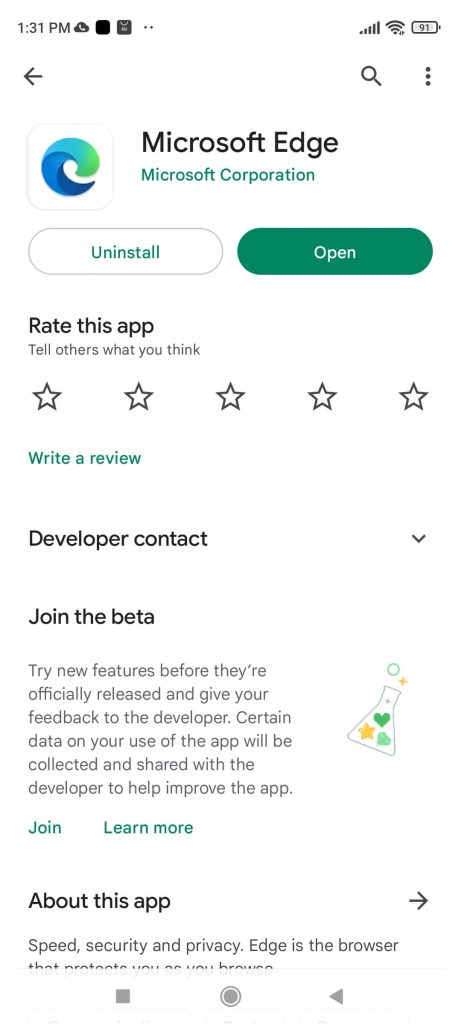 From Settings
1. Launch Settings on your Android device.
2. Tap Apps and notifications.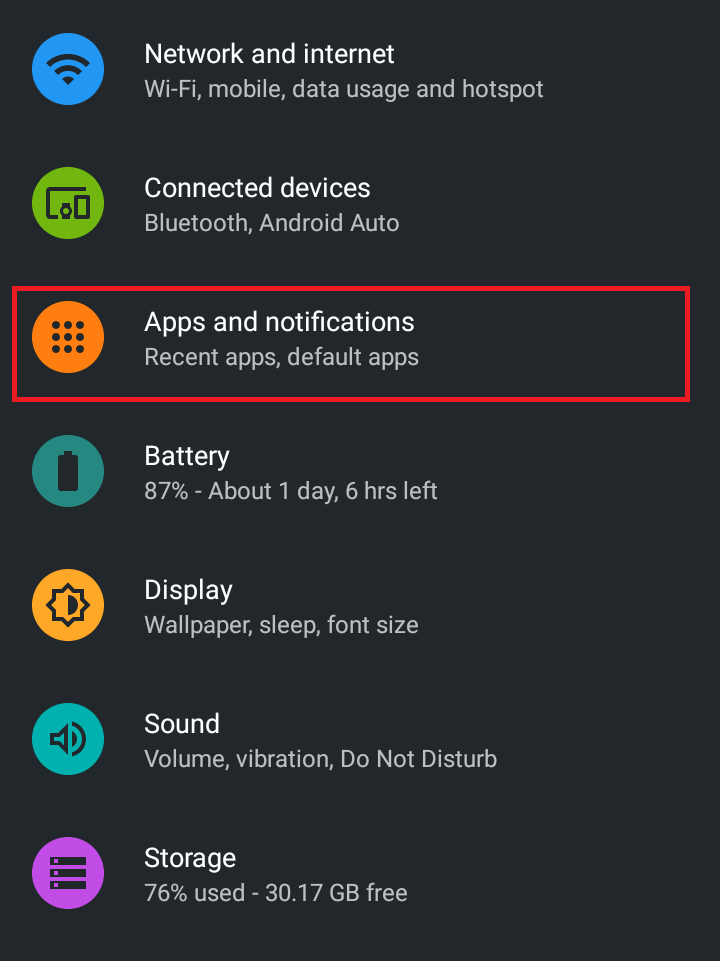 3. Look for the Edge browser and tap on it.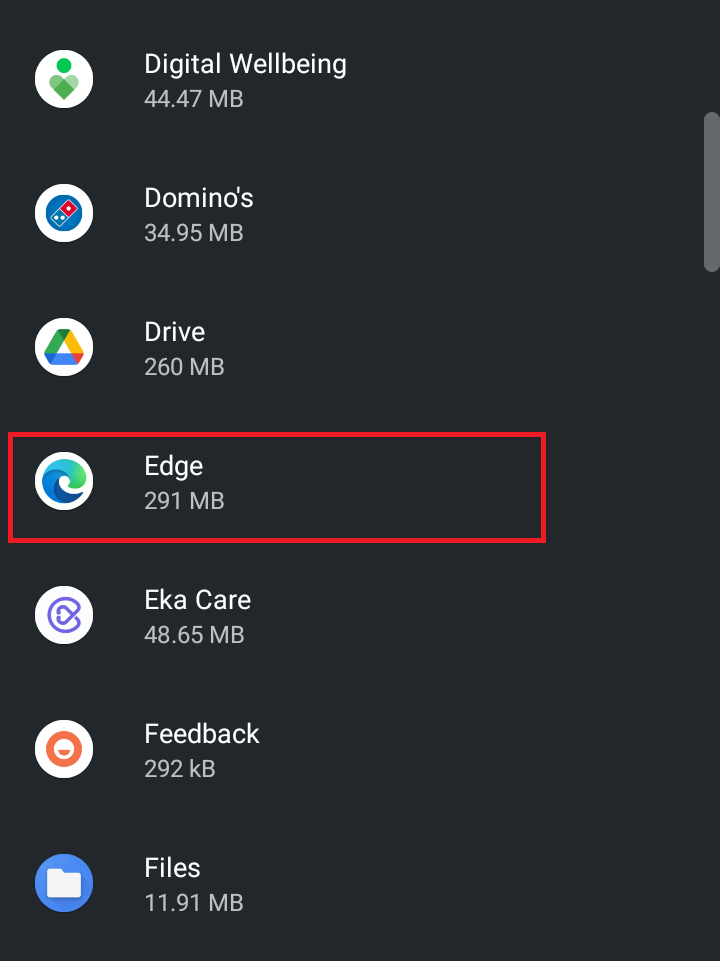 4. Click Uninstall to remove Microsoft Edge from your Android device.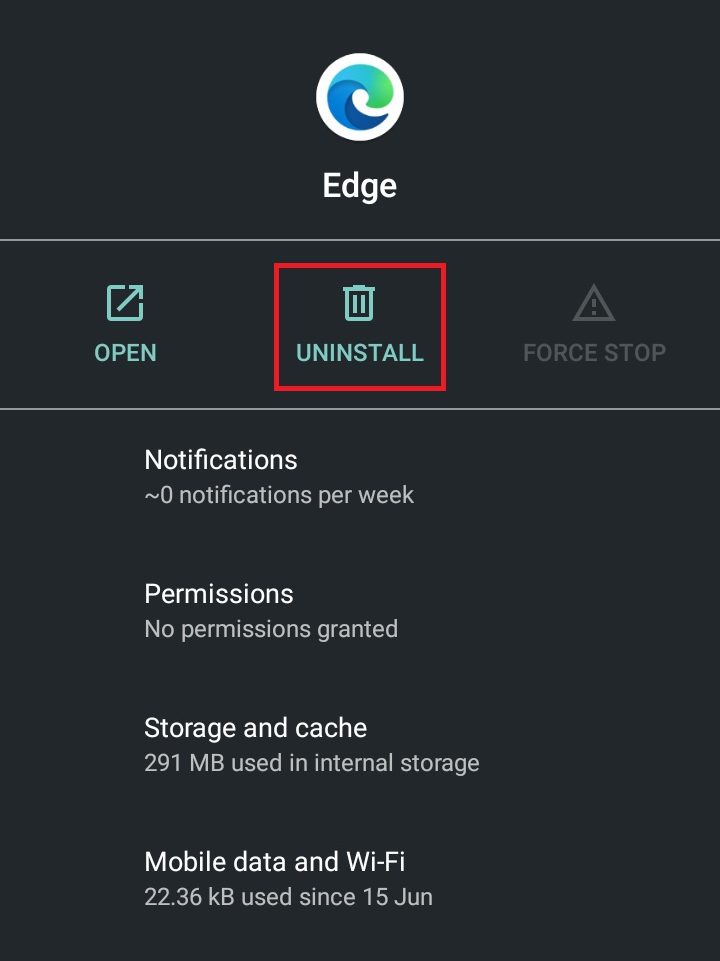 How to Delete Microsoft Edge from iPhone/iPad
There are two ways to uninstall the Edge browser on your iOS device. Both methods are discussed below.
From Utility
1. Unlock your iPhone and navigate to the Apps library.
2. Under the Utility section, you can find the Edge browser.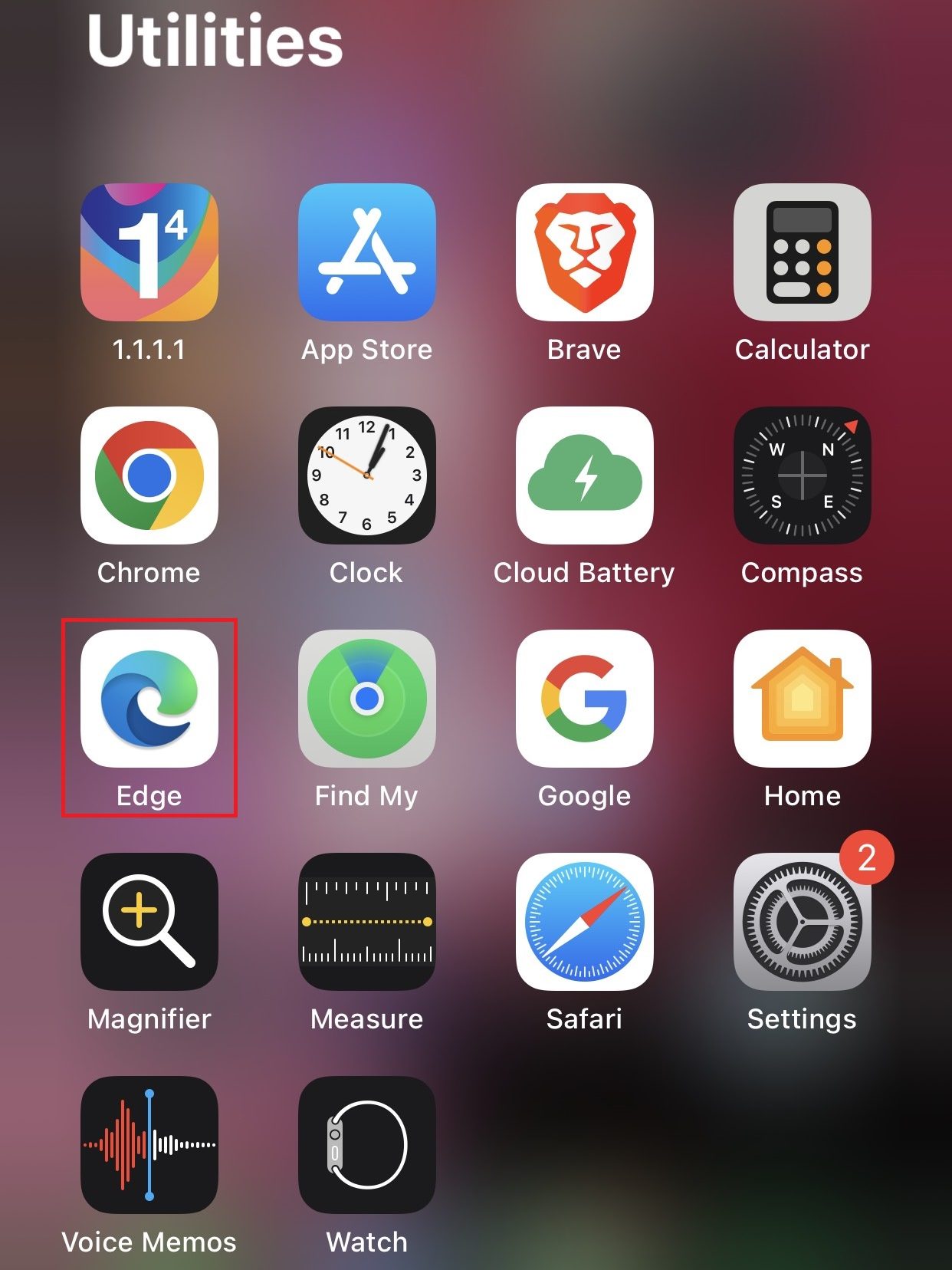 3. Long press the Edge icon and click Delete App.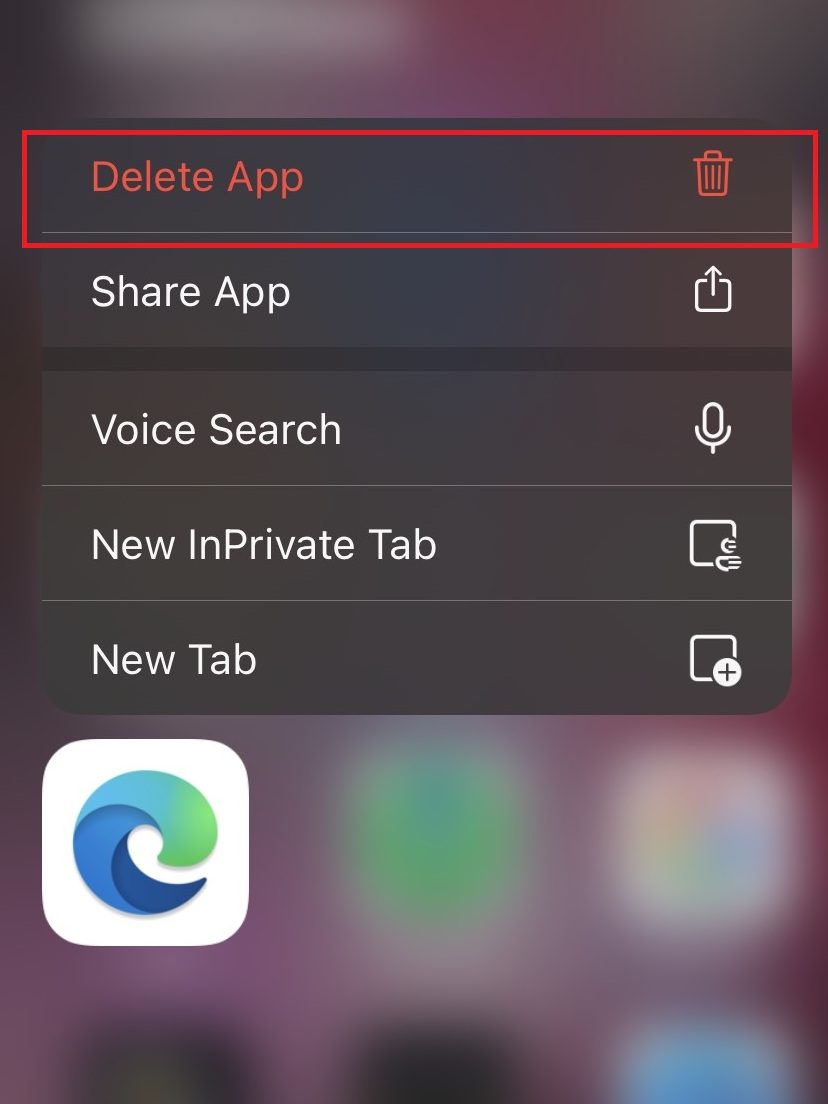 From Settings
1. Open Settings → General → iPhone Storage.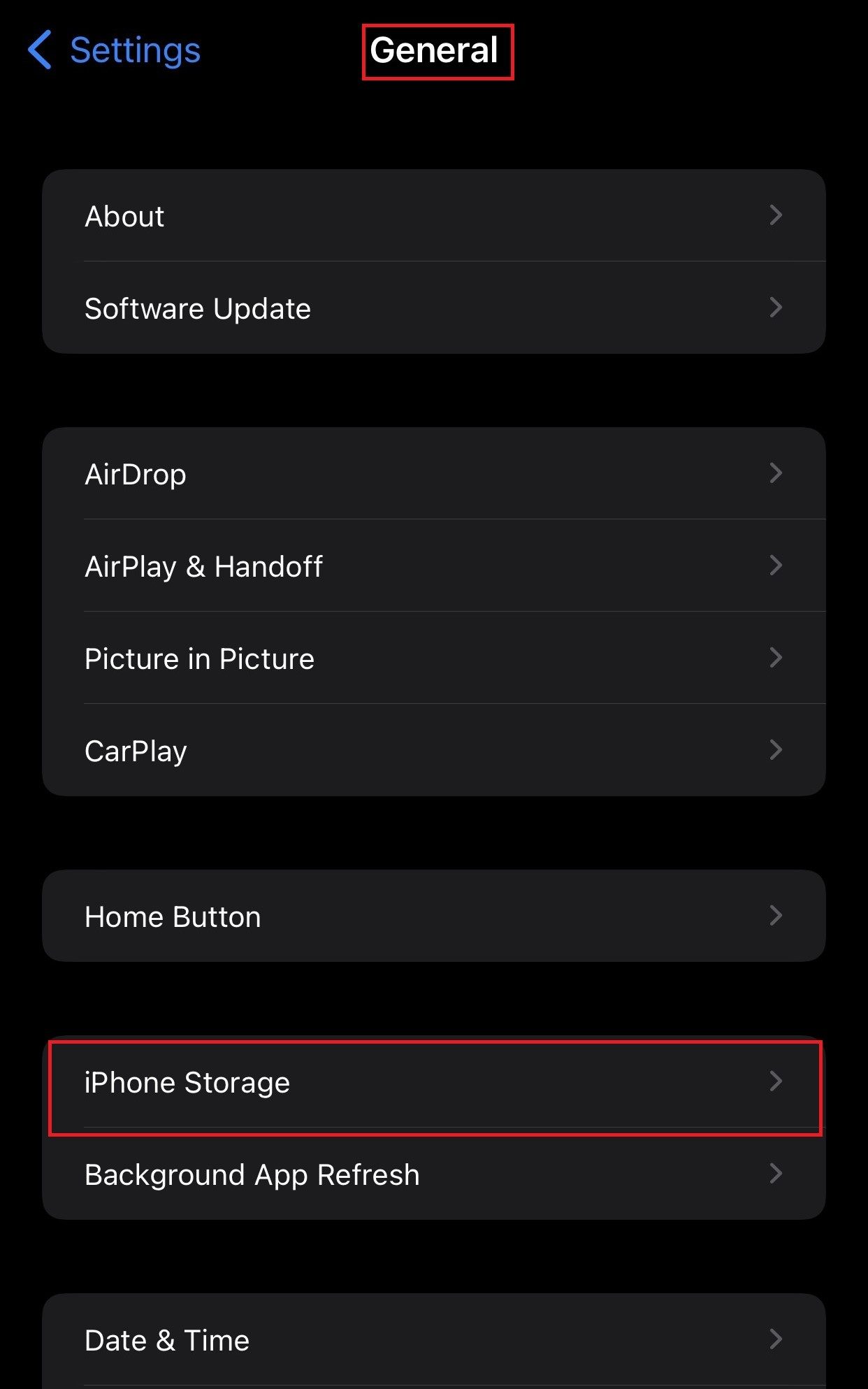 2. Tap the Edge browser from the list of apps installed on the device.
3. Further, tap Delete App to uninstall Microsoft Edge from your iOS device.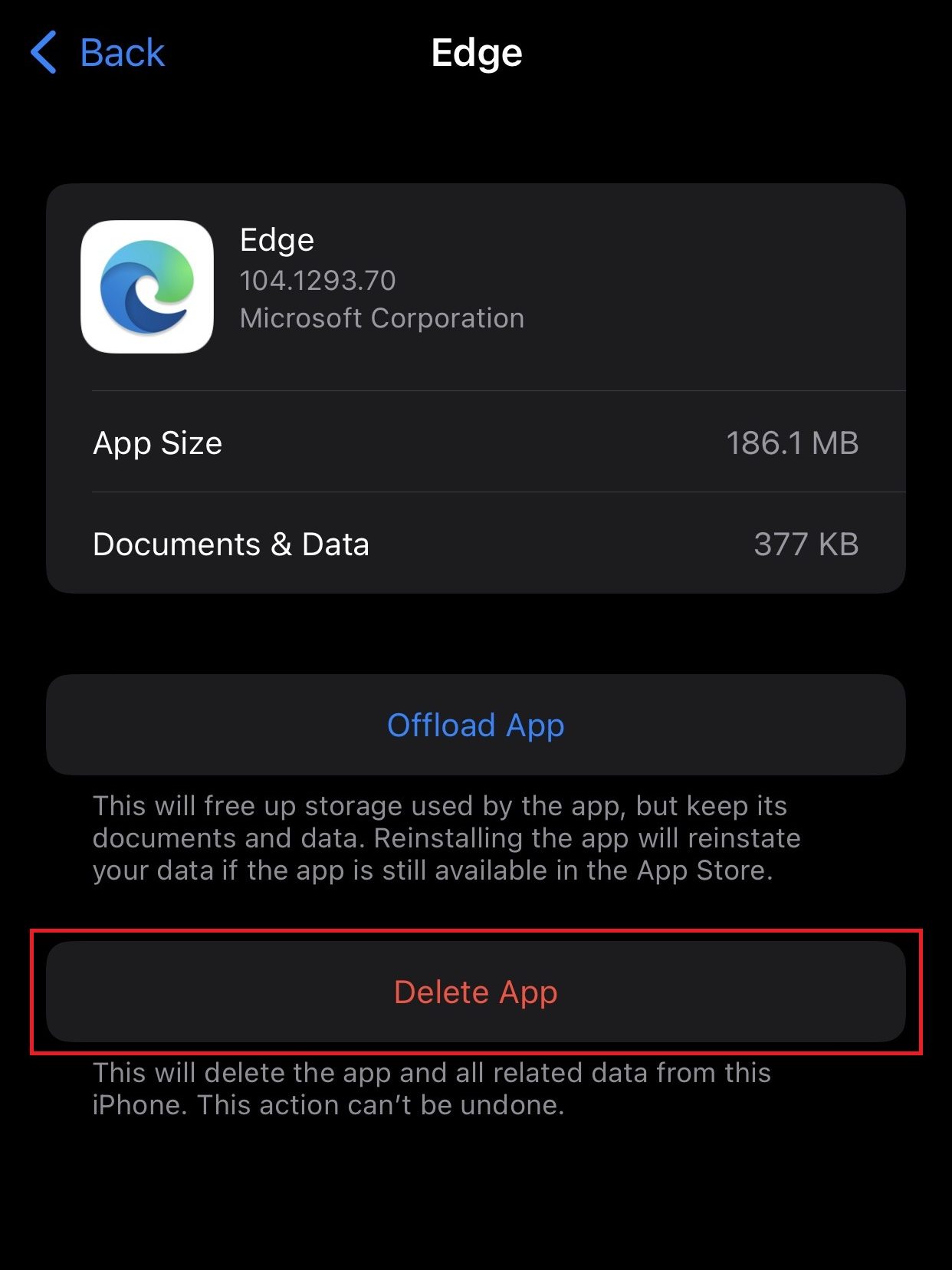 FAQ
1. How to change my default web browser from Edge to Chrome?
Go to Settings on your Windows PC. Navigate to Apps → Default Apps → Select Microsoft Edge and tap Google Chrome to set Chrome as the default browser.
Disclosure: If we like a product or service, we might refer them to our readers via an affiliate link, which means we may receive a referral commission from the sale if you buy the product that we recommended, read more about that in our affiliate disclosure.