How to Always Stay Safe When Using Chromecast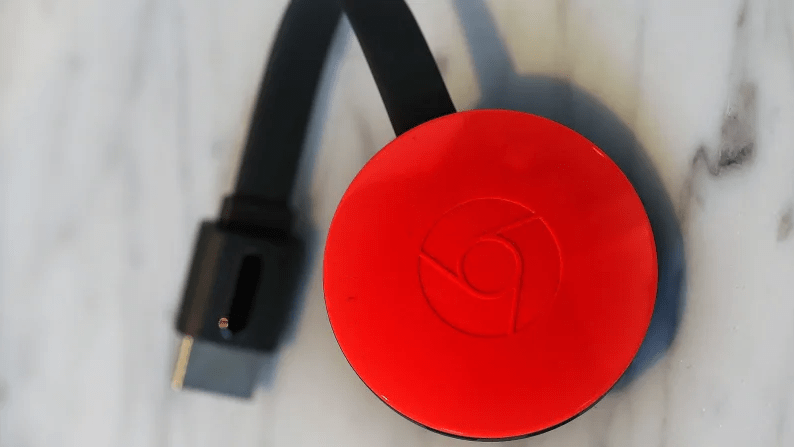 The Chromecast is a nifty little device that lets you stream content to your TV from laptops and mobile phones. No one can deny that Chromecast is exceptionally convenient. The only problem is that these devices aren't always secure.
Google does its best to keep up with cyberthreats, but no one's perfect. Let's explore what makes the Chromecast unsafe and how users can overcome these vulnerabilities to protect themselves.
That Time Hackers Took Over Thousands of Cromecasts
While it's an easy to use device, the Chromecast can't work on its own. A laptop, PC, or mobile phone is necessary to make it stream content to a television. Plus all of that has to be connected to WiFi.
The issue? If one device has a weakness in its security, then all of them are vulnerable.
One example of when Chromecast owners' networks were put at risk is when over 70 000 were hacked back in January 2019. The hackers, who saw themselves as white-hat activists, used an exploit to gain access to these devices to stream videos. They informed Chromecast users about the vulnerability and also promoted popular YouTuber, Pewdiepie, who was in a subscriber war at the time.
These two hackers found a router setting that allowed devices like the Chromecast to be visible on the internet. It may not have been a fault in the device itself, but the way it interacted with the router opened up this loophole for hackers to get through. The important distinction here is that nothing serious happened, but it could have. Because once hackers get into a network, via any device, it's a short hop to the rest of the devices on that network.
Hackers aren't the only problem Chromecast users face, either. Anyone with access to the network can cast whatever they want to the device, even if someone else is using it at the time. Which means that there's been plenty of rick-rolls and jump scare videos shared between roommates. Frustrating roommates aside, this means that anyone who somehow gets access to the network could interrupt a Chromecast stream.
Hands Off the Chromecast: 4 Ways to Keep Outsiders Away
1. Disable Universal Plug and Play (UPnP)
Universal Plug and Play is a setting that allows different devices on a network to automatically find each other. Connected devices can then share data through the network without any additional work from the user's side. For instance, if someone connects a printer with UPnP enabled, they can instantly start printing without installing any software. It's convenient but also unsafe, thanks to a little flaw in many routers.
This is why it's recommended that anyone with a Chromecast device turn off UPnP in their router's settings. It can usually be found on the router manufacturer's website.
2. Disable Cast Media Control Notifications
This setting allows anyone on the network to see who is connected to a Chromecast device and what they're streaming. If it's enabled, then every Android device on the network will receive a notification when something is being streamed. All these devices can then pause, stop, or mute the stream right from the notification drawer.
To turn it off, go the Chromecast help page where the steps are laid out in detail.
3. Get a VPN for your Laptop and Other Devices
Like with the Pewdiepie case above, hackers might gain access to your Chromecast through another device. It's not just routers that are vulnerable, but mobiles and PCs as well.
Since most people stream to a Chromecast through their PCs, they should get a VPN for their laptop. A virtual private network (VPN) is a service that keeps network and its devices safe through strong encryption methods. With a VPN installed, hackers won't be able to find the network (thanks to fake IPs) or get access to the data that's being sent.
4. Set up a Guest Network
Some routers can broadcast a guest network that's separate from the one already in use. Those who set up a guest network can allow friends or roommates access to it and keep the Chromecast on the original network. Which means they can't control the device and prank you with jump scare videos.
To Summarize
Using Chromecast isn't dangerous, but it does pose some risks and frustrations that need to be addressed first. Luckily, it's not overly complicated, so people can get back to their streaming in no time.
Make sure to share this with anyone who owns a Chromecast so they can watch their favourite shows uninterrupted.
Disclosure: If we like a product or service, we might refer them to our readers via an affiliate link, which means we may receive a referral commission from the sale if you buy the product that we recommended, read more about that in our affiliate disclosure.