How to Setup Chromecast for Android Mobile Phone/Tablet?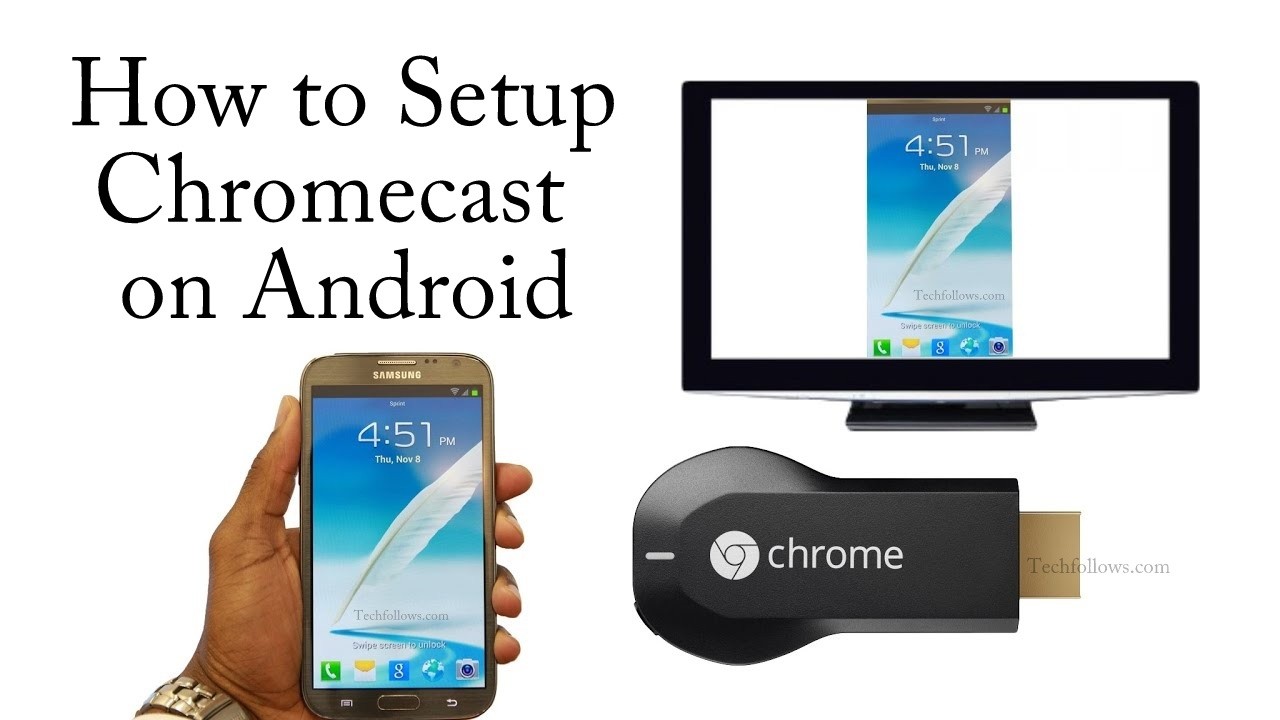 Chromecast is a popular gadget which turns your mobile or laptop into an entertainment center. By connecting to your TV, you can stream all your favorite media contents from your device to the TV in real time. Mirroring your Android mobile/tablet's display on your television can be useful when you want to show photos from a recent trip or cast a gameplay or streaming videos from popular networks like Netflix, Hulu, Spotify, HBO, Youtube and more. The best and easiest way to cast your Android screen on TV is by using the Google Home App. Check out this article to know how to setup Chromecast on your Android mobile/tablet.
See also:
How to Setup Chromecast on Android device using Google Home App?
(Note: Your Android device must run on Android version of 4.4.2 or higher).
Step 1: Turn on your TV and plug in the Google Chromecast device.
Step 2: On your Android device, Download Google Home App from the Google play store.
Step 3: Make sure that your android mobile/tablet are connected to the same Wi-Fi network. If not, connect both devices to the same Wi-Fi network.
Step 3: Open the Google Home app and tap "Get Started."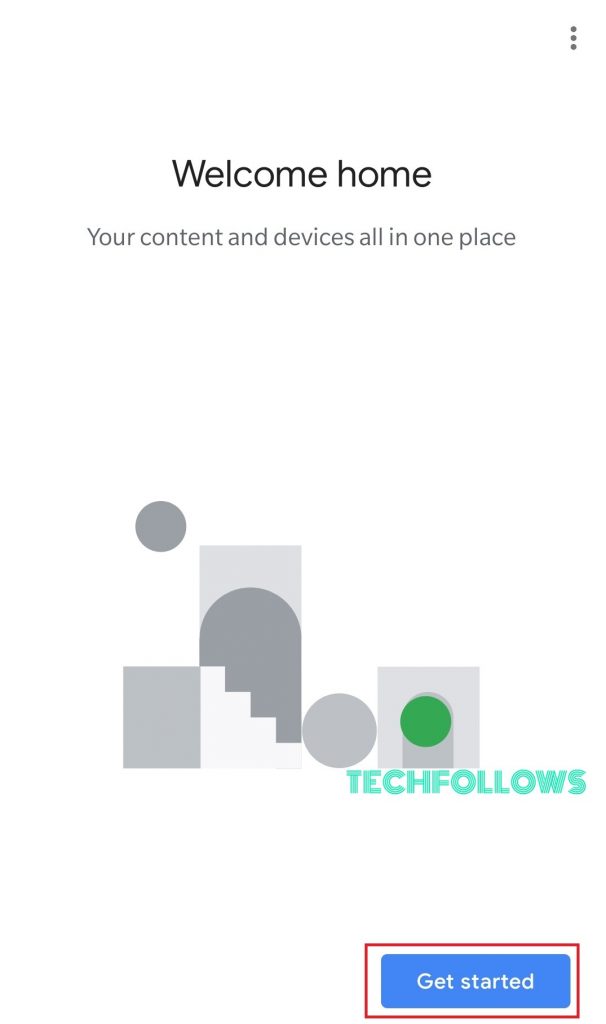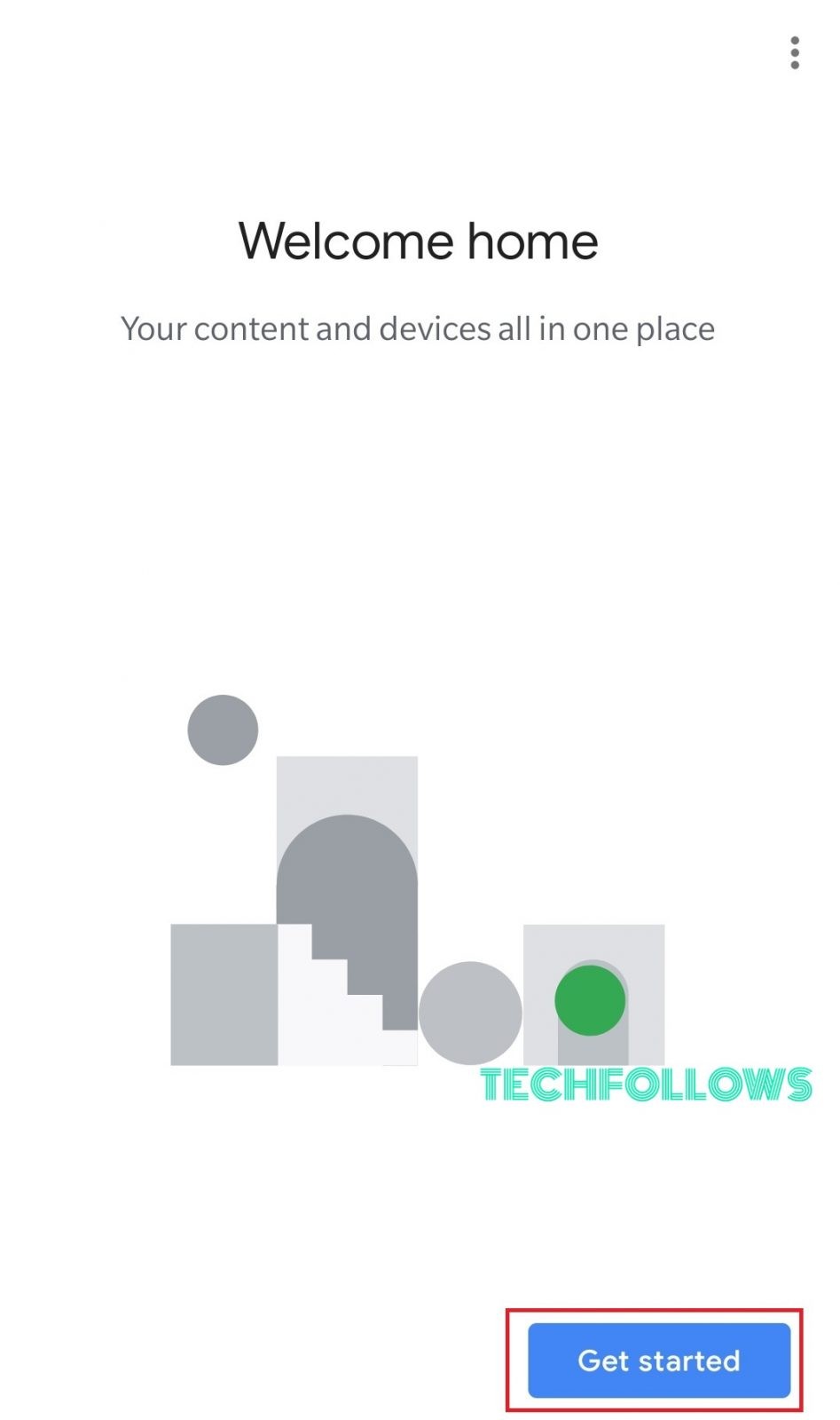 Step 4: Select your Google account and tap "OK."
Step 5: Tap "Next" and allow the location access.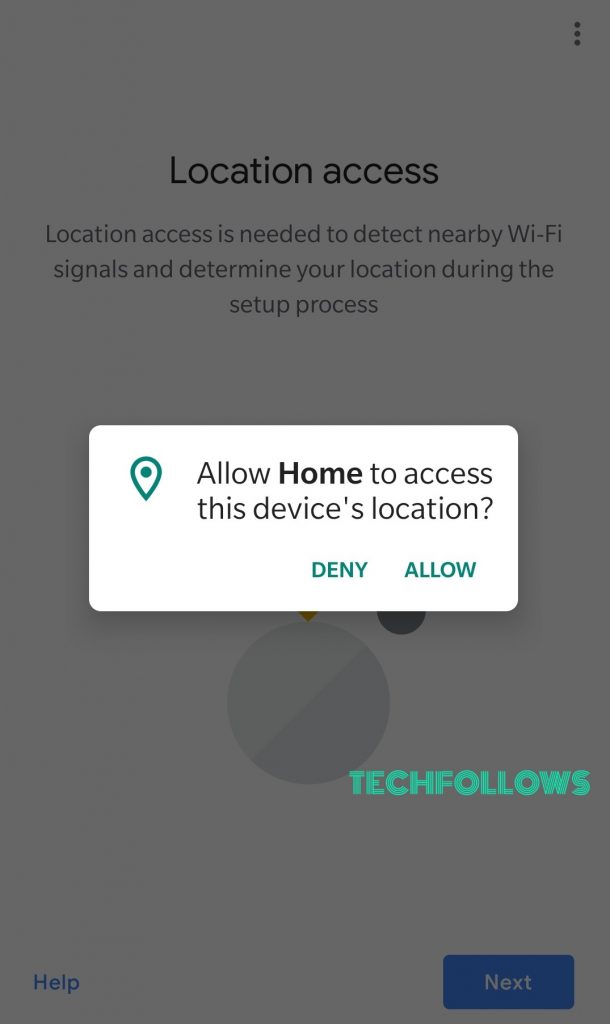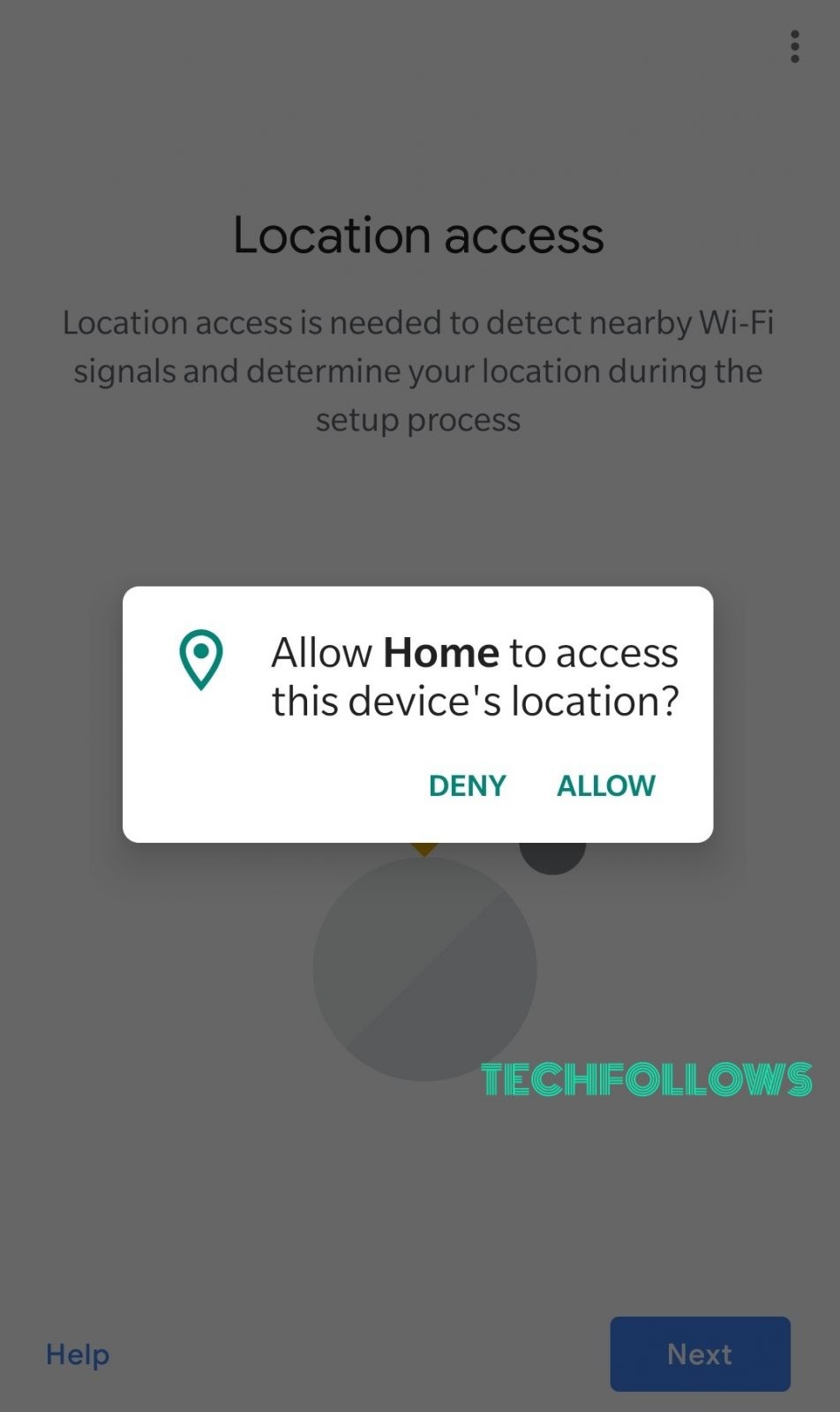 Step 6: Google home app will search for the nearby Chromecast devices.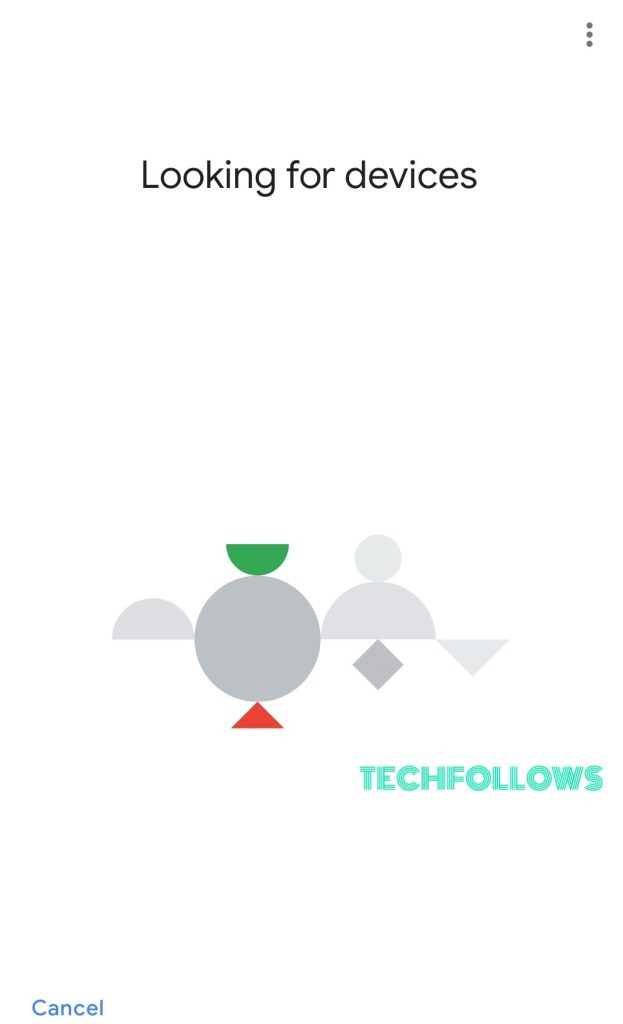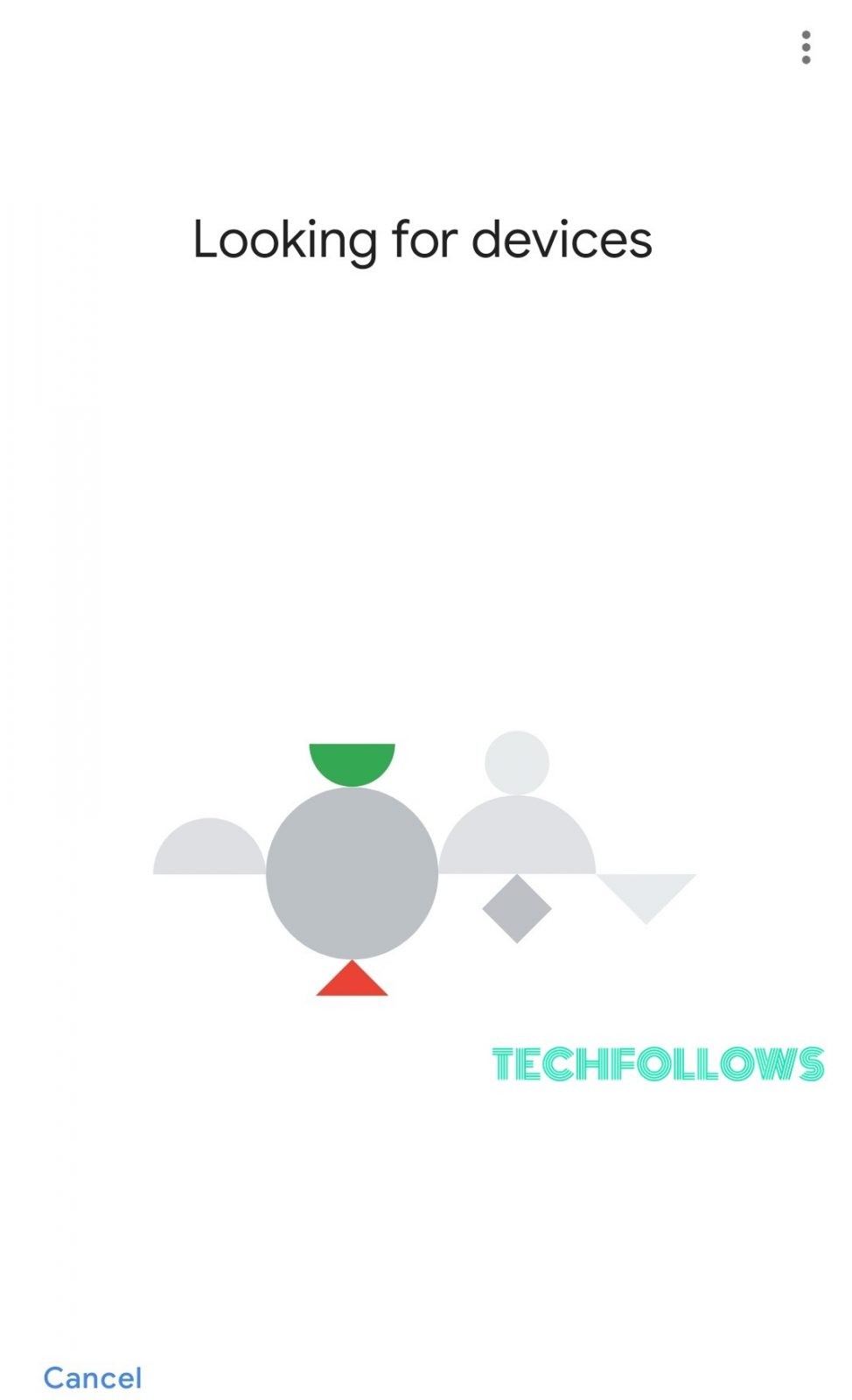 Related: How to setup Chromecast on Windows PC?
Step 7: When the Google home app detects your device, tap "Next." If you have more than one Chromecast device in your home, the app will all the Chromecast device names. Just click the device name and tap "Next."
Step 8: Google home app will connect your Android device to the Chromecast.
Step 9: Then you will be displayed with a unique code on both TV and Android device.
Step 10: If the unique code matches on both device, tap "Yes." If you didn't see any unique code, move closer to the Chromecast and tap Try again -> Scan for new devices.
Step 11: It will ask if you want to share your Chromecast stats with the Google. Tap "Yes, I'm in" if want to share or tap "No Thanks" if you don't want to share the stats.
Step 12: Google Home App will ask you to set your region. Select the region that you are in and tap "Continue." For some users, Google Home app will not ask to set their region.
Step 13: Then you will be asked which room the Chromecast is located on your home. Select the room name and tap "Next." You can also create custom room name by tapping on "Add Custom room."
Step 14: If you are connecting your Chromecast app to your Wi-Fi network, select the network on the Google Home app and tap "Next." If you are connecting through the wired Ethernet connection, skip this step and proceed to the next one.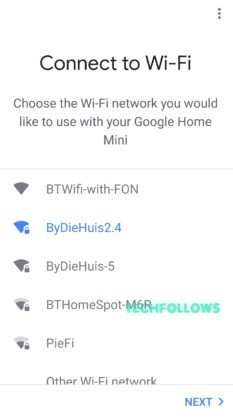 Step 15: If you are using the android mobile/tablet which runs on Android 5.0 Lollipop or higher, the password of your Wi-Fi network will be filled automatically in the password field when you tap "OK." To enter the password manually, tap Enter Manually and Enter the password of your Wi-Fi network. After entering the password, tap OK and then tap "Connect."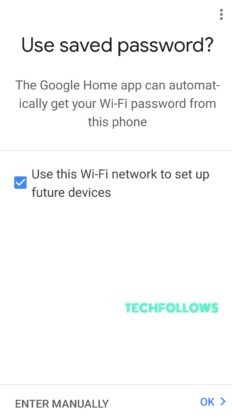 Step 16: Tap "Connect" to complete the process.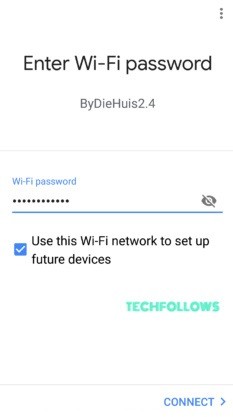 Step 17: Then your Google Home App will ask you to link the Chromecast with your Google Account. Tap "Continue" to personalise your experience.
Step 18: Your Google Home app will display you a summary of what you have set up, a video tutorial on how to cast and the option on how to set up the other functionalities. All these options are optional and it will not influence the chromecast setup.
Step 19: That's it. You are ready to stream, mirror and cast the media content and apps from Android device to TV.
Related: How to Factory Data Reset Chromecast?
How to cast your Android Screen to TV?
After fininsing the setup process, you can cast android screen on the big screen of TV. Just follow these simple steps to cast your favourite media's from android to TV
Step 1: Open Google Home app and tap the menu icon which located on the top left corner.
Step 2: Select "Cast Screen/Audio" and tap the blue button.
Step 3: Select your Chromecast device or the TV which has built-in chromecast.
That's it. You are ready and you can stream whatever you want right from your Android device to the bigger screen of Television.
Related: How to Use Google Chromecast with iPhone, iPad or iPod Touch
Final Thoughts
This is how you can cast your Android Screen to a bigger screen. If your home is lacking a smart TV and you have no convenient way to watch Netflix, BBC iPlayer, or YouTube, or stream content from your phone/PC to the big screen, then you must definitely try using Chromecast to stream your favorites. Having queries on mirroring your android screen to TV, please comment below.
Disclosure: If we like a product or service, we might refer them to our readers via an affiliate link, which means we may receive a referral commission from the sale if you buy the product that we recommended, read more about that in our affiliate disclosure.