How to Fix Hulu Not Working on Firestick
Hulu is an on-demand & live TV video streaming service. It is one of the best and largest streaming platforms available in the US. The subscription plan for Hulu starts at $5.99 per month. The Hulu + Live TV bundle for $54.99 per month. It allows you to access over 65+ channels without any cable subscription. Accessing Hulu on Firestick is a simple process, but many of us may face issues while streaming. The issue maybe with the Hulu or Firestick device. Here are the few solutions you need to try when Hulu is not working properly on your Firestick.
Solutions for Hulu Not Working on Firestick
We have listed out all the possible solutions for Hulu not working on Firestick.
Restart your Firestick
Update the Hulu app and Firestick
Check the WiFi connection
Clear cache for Hulu app
Check whether the Hulu server is down or not
Uninstall & reinstall the Hulu app
Reset Firestick
Solution #1: Restart your Firestick
The first solution that you have to try is restarting the Firestick. Just unplug your Firestick from the HDMI port and plugin after few seconds. If you want to restart from the settings, follow the below steps.
1. On your Firestick, go to Settings –> Device –> My Fire TV.
2. In the following page, click on the Restart menu.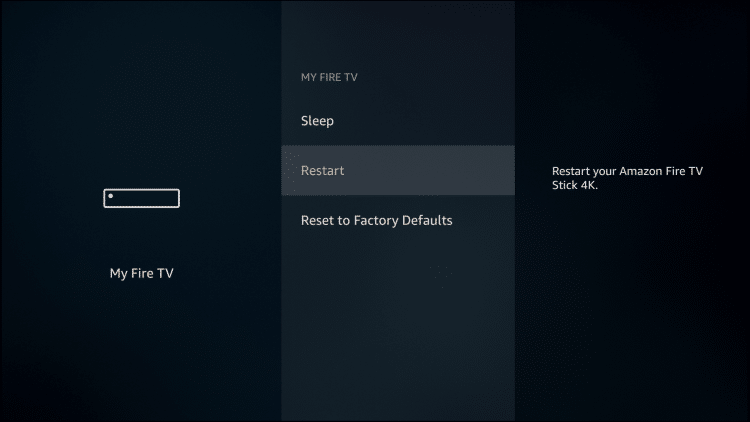 Alternatively, you can press the PLAY/PAUSE button and the SELECT button at the same time on the Firestick Remote. Your Firestick will reboot immediately.
Solution #2: Update your Hulu App and Firestick
You need to check whether you are using the latest version of the Hulu app and Firestick or not. If you're running the older version, update them immediately to fix the issue.
To Update Hulu
(1) On Firestick home screen, go to Your Apps & Channels.
(2) Highlight the Hulu app and press the Menu button on the remote.
(3) In the following context menu, click on More Info and the Amazon store page will open for Hulu.
(4) Click on the Update option. The app will be updated if there is an latest version available for it. Once updated, the streaming error will be resolved.
To Update Firestick
Usually, Firestick updates its firmware automatically. But, sometimes it is good to check manually.
(1) Go to settings on your Firestick.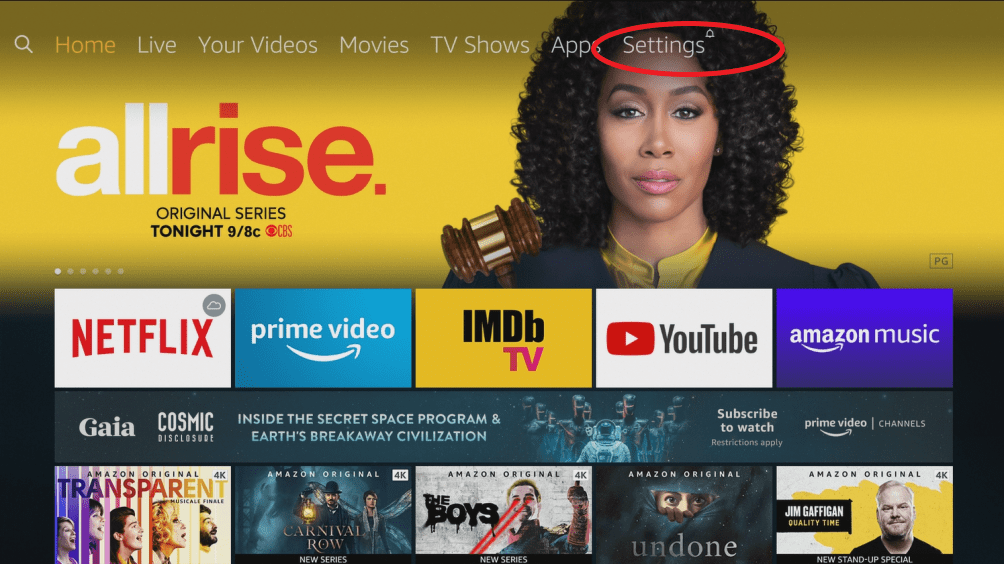 (2) Choose the My Fire TV menu.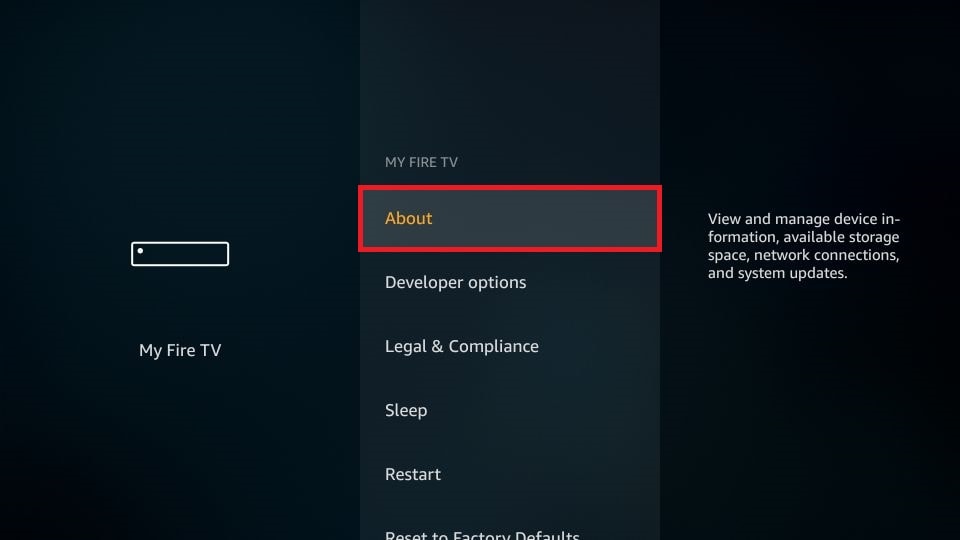 (3) Go to About page and click on Check for Updates.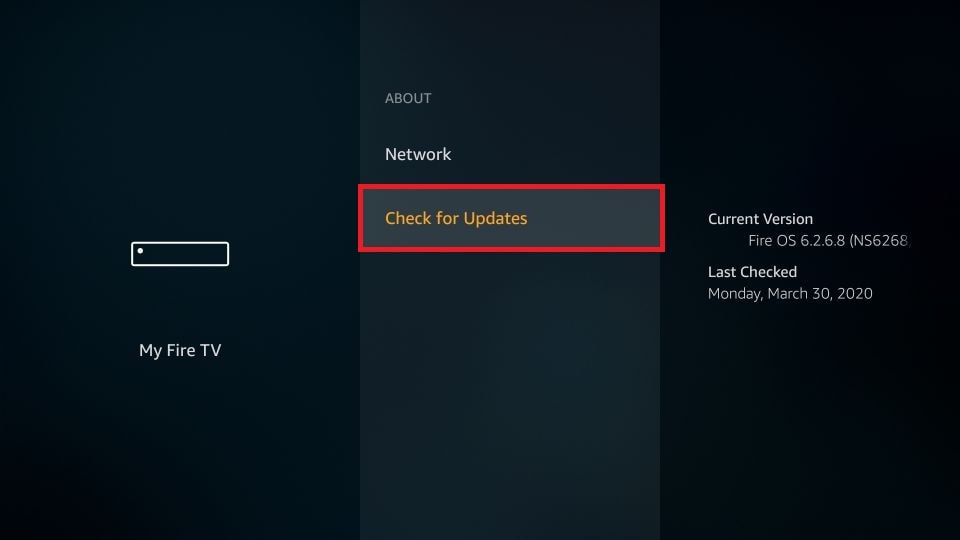 (4) If there is an update, click on Install Update and wait for the process to complete.
Solution #3: Check your WiFi connection
You may also encounter streaming issues when you had a bad WiFi connection because Hulu needs a stable connection to stream the contents. If there is any problem on your WiFi network, Hulu won't work on Firestick properly. Here is the minimum internet speed that Hulu requires.
3 Mbps for Hulu's Streaming library
8 Mbps for live streams
16 Mbps for 4K
You can run a speed test to check the speed.
How to Run a Speed Test on Firestick
(1) On the Firestick, click on search icon on top left corner.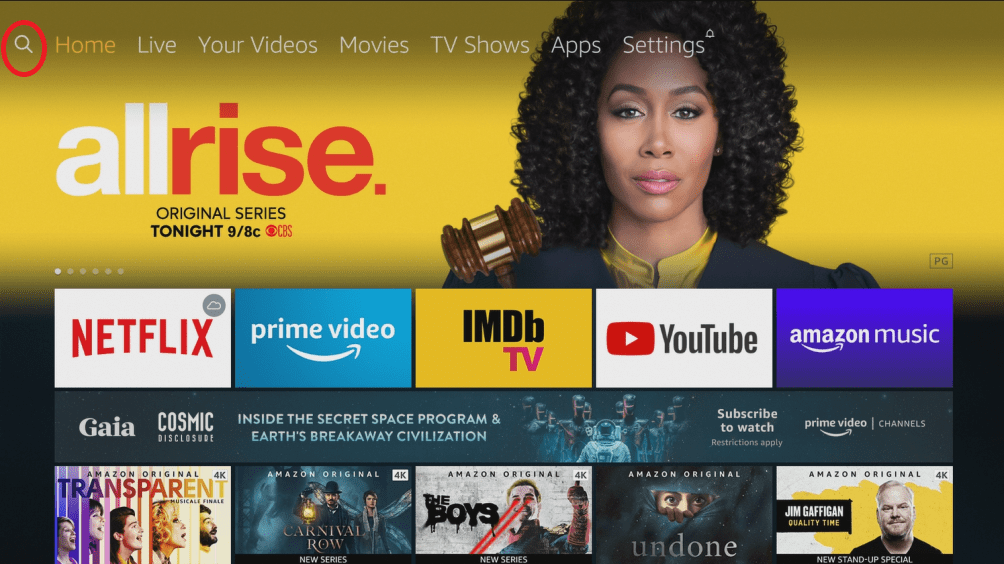 (2) Search for Internet Speed Test App and install it.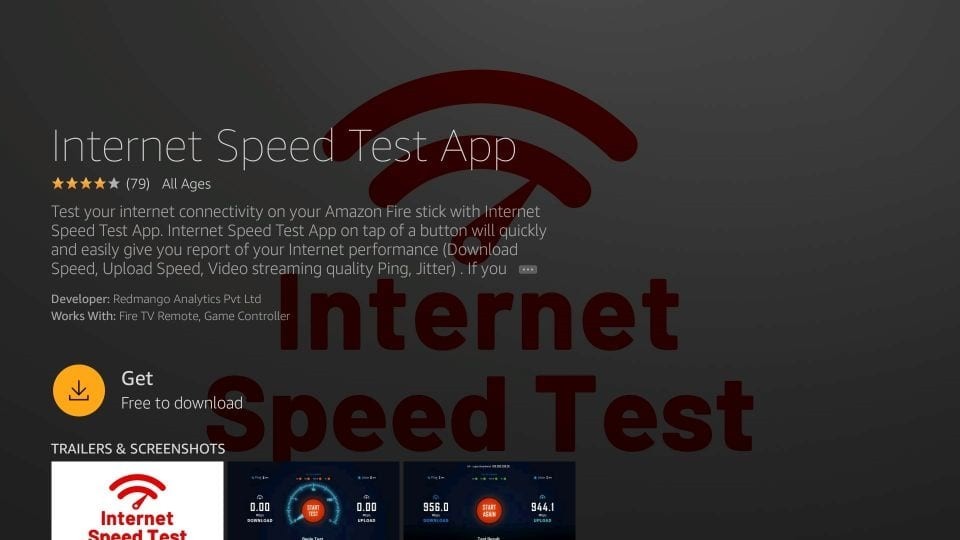 (3) Once the app is installed, click on Start Test to get the results.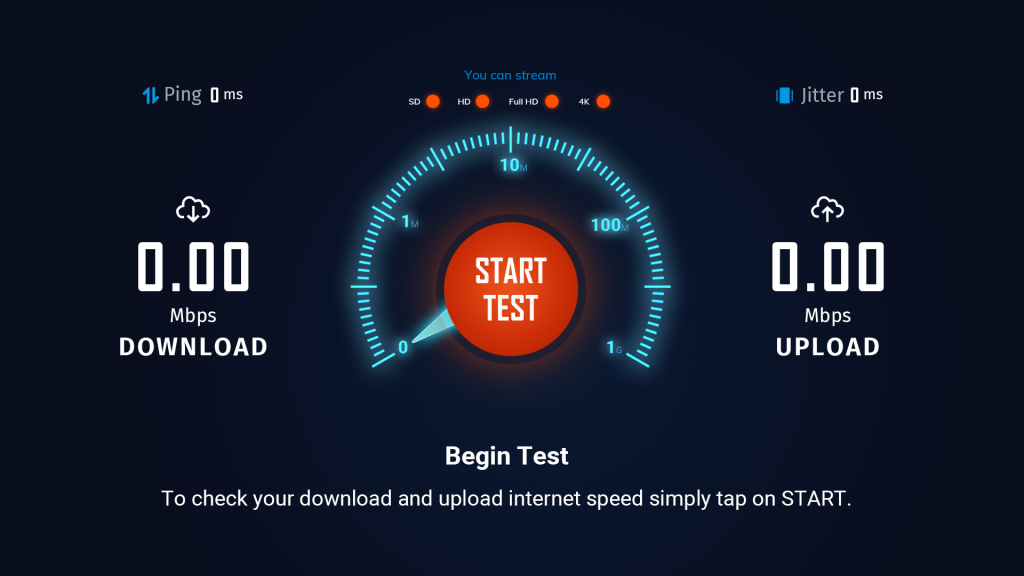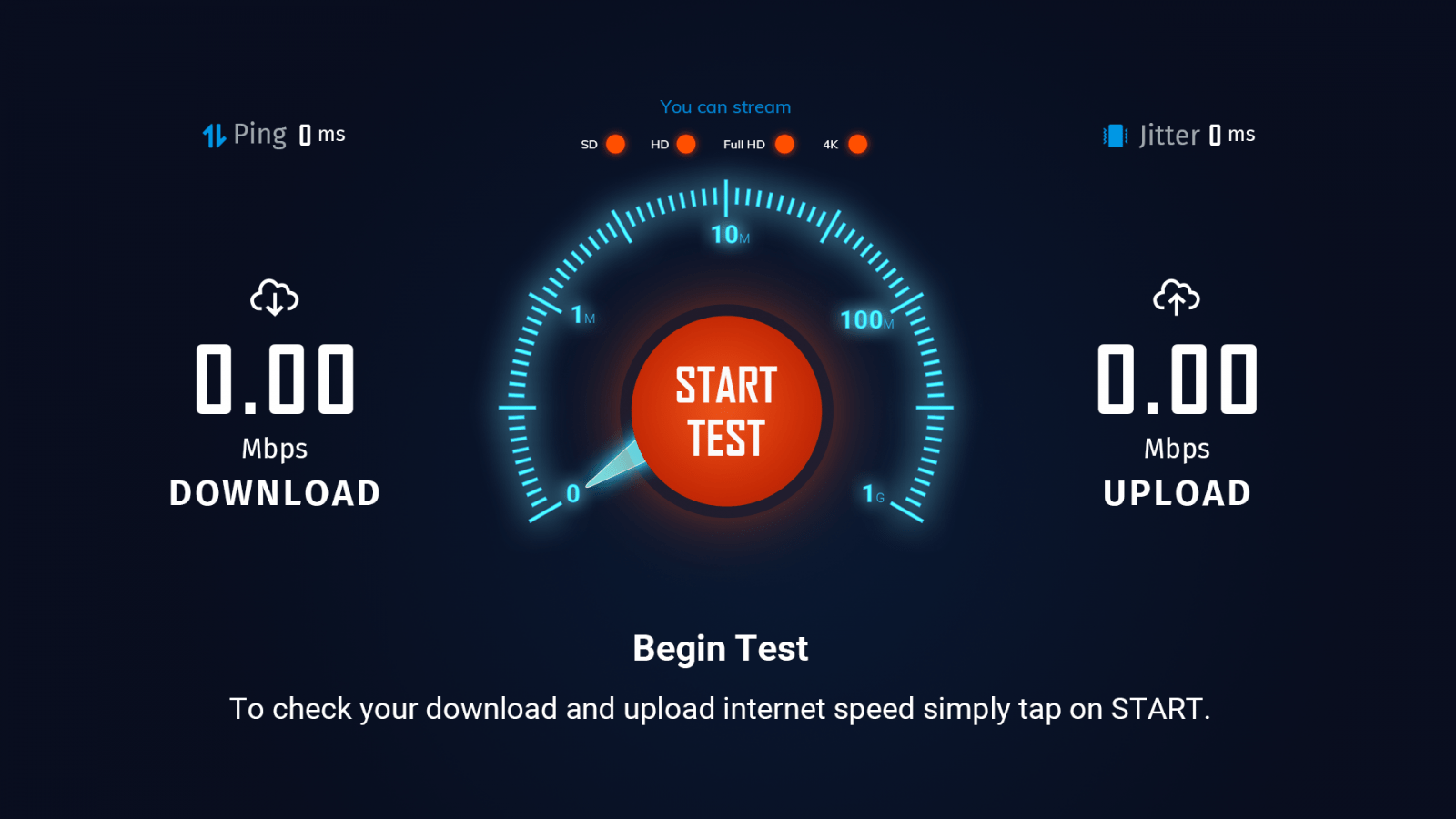 Disconnect other devices that are connected to your WiFi network. When so many devices are connected to a WiFi network, the speed of the internet connection will be reduced.
Solution #4: Clear Cache If Hulu Not Working on Firestick
Hulu on Firestick stores many temporary cache files. Sometimes the cache files occupy lots of internal storage on Firestick, and it may lead to streaming errors. By clearing those media files, we can avoid streaming issues.
How to Clear Hulu App Cache
(1) Click on the Settings.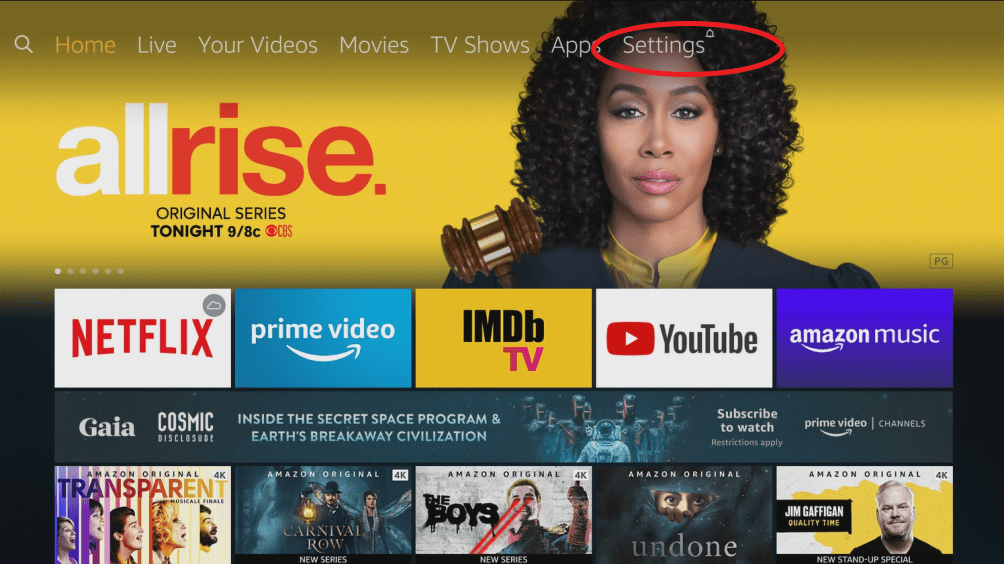 (2) Click Applications and select Manage Installed Applications.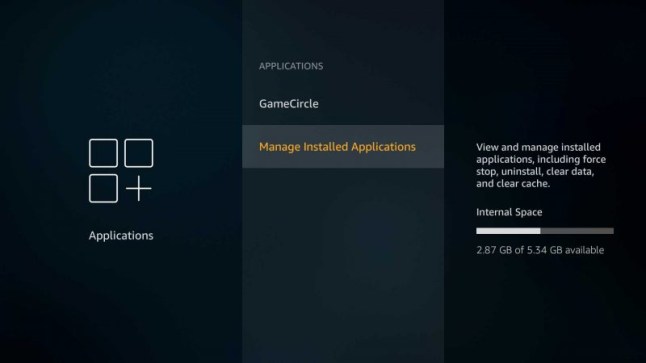 (3) Now select Hulu App and click on Clear Cache.
Solution #5: Check Hulu Server
Sometimes, the issue may be on the Hulu end. Check whether Hulu is working on another device or not. If it is not working, wait for Hulu to fix the issue. Afterward, you can start using Hulu on Firestick without any errors.
Solution #6: Uninstall Hulu If Not Working on Firestick
If your problem is not solved with the above solution, then uninstall the app and reinstall it on Firestick. Follow the steps to uninstall Hulu.
(1) On the home screen, click on Settings.
(2) Click Applications and select Manage Installed Applications.
(3) Select the Hulu app and click on Uninstall.
To reinstall Hulu, go back to main screen, search for the Hulu app and install it.
Solution #7: Reset Firestick
Resetting the Firestick to factory settings is the last option to fix the Hulu streaming issue or any other issue on the device.
(1) Go to Settings and select My Fire TV.
(2) Now, go down and click on Reset to factory default.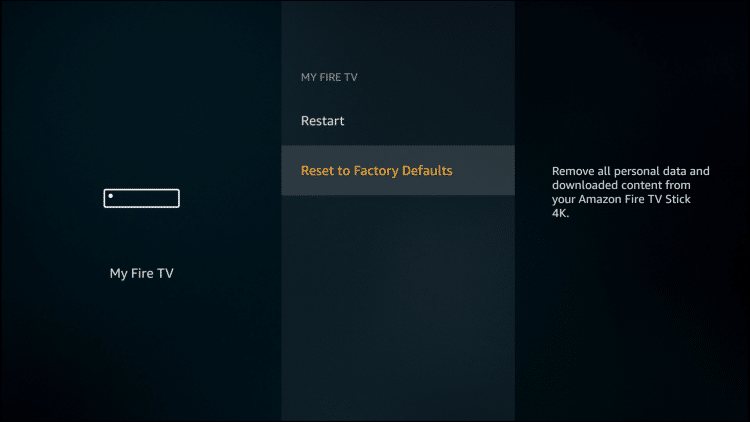 (3) It will take some time to reset your Firestick.
We have listed out all the possible solutions to fix when Hulu is not working on Firestick. If the issue persists, contact the customer support of Amazon Firestick. Comment your thoughts in the feedback section.
Meanwhile, follow our Facebook and Twitter pages to stay updated with our tutorials.
Disclosure: If we like a product or service, we might refer them to our readers via an affiliate link, which means we may receive a referral commission from the sale if you buy the product that we recommended, read more about that in our affiliate disclosure.