How to Install and Activate STARZ on Firestick?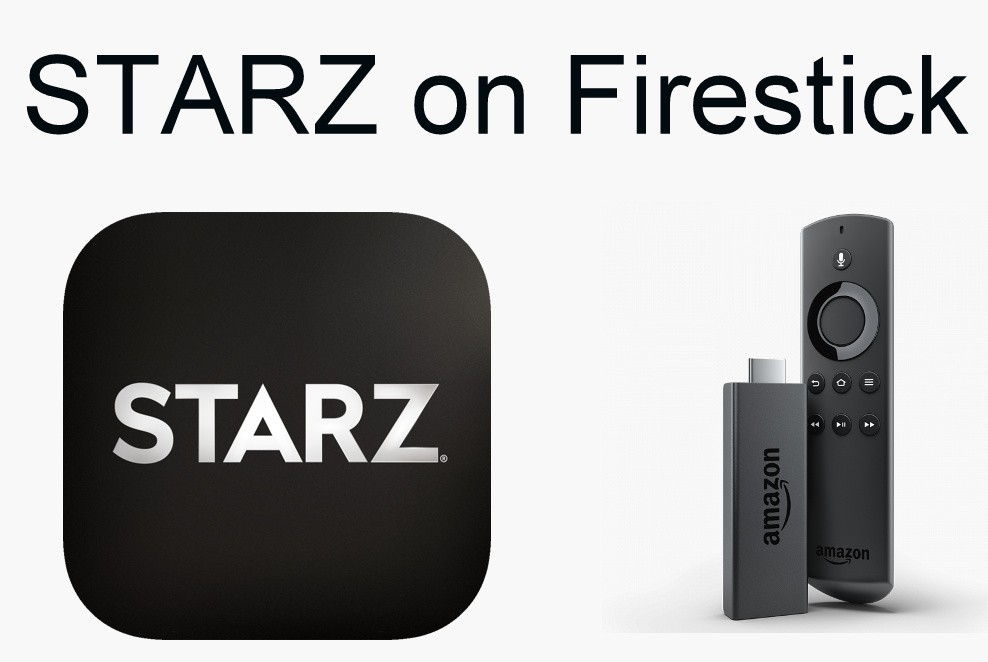 STARZ is a US-based streaming application that lets you watch movies, original series, and shows on your device. You can also download them for offline access. New series and movies will be added regularly on a weekly basis. The movies are categorized under different genres like action, adventure, romance, documentary, war, suspense, thriller, horror, fantasy, mystery, sci-fi, historical and many more. But, you need to create a STARZ profile from its official website to access the media. Moreover, you also need a subscription package ($8.99/month) to access the STARZ app. The application is available for platforms like Android, iOS, Windows, Firestick, Apple TV, and Roku. In this article, we will show how to install and activate the STARZ app on Firestick.
Related: How To Watch Amazon Prime Video on Firestick?
Why you need a VPN
While Streaming online, your IP will be exposed easily. Hence ISPs (Internet Service Providers), app developers, government agencies and hackers can track your online activities with ease. At the end of the day, you may face some legal problems if you have streamed any copyrighted contents. To avoid these problems, we recommend you to use VPN (Virtual Private Network). A good VPN lets you hide your real identity by switching your IP to different locations. On the other hand, VPN is also helpful in accessing the media that are geo-restricted. Some of the apps/services like Netflix, Amazon Prime Video, Hulu, BBC iPlayer and more are geo-restricted in certain countries. To bypass those restrictions, you need to install a VPN on your device.
After trying out several free and paid VPN services, we recommend you to use NordVPN. It is regarded as the best VPN to safeguard your privacy. While purchasing the NordVPN, make sure to select the annual plans rather than selecting the monthly plans. Moreover, you will also get a 70% instant discount on a 3-year plan.
How to Install STARZ App on Amazon Firestick?
STARZ App is officially available on Amazon App Store. Hence, you can download the app without any issues.
#1: Launch your Firestick and navigate to search bar.
#2: Type STARZ and click on it to search for the app.
#3: From the search results, select the STARZ App and click Get to start the installation process.
#4: STARZ app will take some time to download and install.
#5: After installation, click Open to launch the app.
How to Activate STARZ App on Firestick?
Now, you need to carry on a few more configuration procedures to activate the STARZ app on Firestick. Otherwise, you can't watch movies and shows on STARZ app.
#1: Launch the STARZ app that you installed.
#2: While launching the app for the first time, an activation link along with an alphanumeric code will appear on the screen.
#3: Now, take your mobile/PC and open the web browser.
#4: Visit https://activate.starz.com/.
#5: Enter the code that displayed on the TV screen.
#6: Enter your STARZ account login credentials to activate the device.
#7: After activation, the STARZ app on Firestick will refresh automatically to display the main menu.
Why you need a VPN for STARZ App?
STARZ app is accessible only in the United States and Puerto Rico. Users outside the US are restricted from accessing the START app. To access this app outside the US, you need to install VPN on Firestick. With the help of a VPN, you can change your real IP (location) to the US server where STARZ app is accessible. Thereby, you can access the STARZ media content with ease.
If you're searching for the best VPN to bypass these restrictions, we recommend you to use NordVPN. It is the best VPN to unblock the restriction created by STARZ or any other streaming networks. For our readers, there is a 75% discount on NordVPN, and it is fully refundable for 30 days.
(NOTE: You must need a valid STARZ account to watch the movies and shows. Visit the official website of STARZ to create a user account.)
Final Thoughts
You can easily install and activate STARZ app on your Firestick with the help of this article. The app will be updated regularly for better reliability and performance. So make sure to update it regularly. Thank you for visiting Techfollows.com. For further queries and feedback about the article, feel free to leave a comment below.