5 Ways Technology Has Changed the Online Gambling Industry in The Last Five Years
Five years is a relative eternity in the current world of technology. It is incredible how quickly technology continues to alter and move forward, often for the better. For those of us who remember the very earliest online casinos and gambling sites, you'll see that the modern industry is a million miles from the clunky graphics and basic websites of the early 2000s.
So, what are some of the recent changes? How does the industry and experience of online gambling look different now compared to five years ago? Let's explore this in more detail.
The Rise of Cryptocurrency
Cryptocurrencies aren't brand new anymore. The concept can be dated back to 2009 when the building blocks of Bitcoin were put together.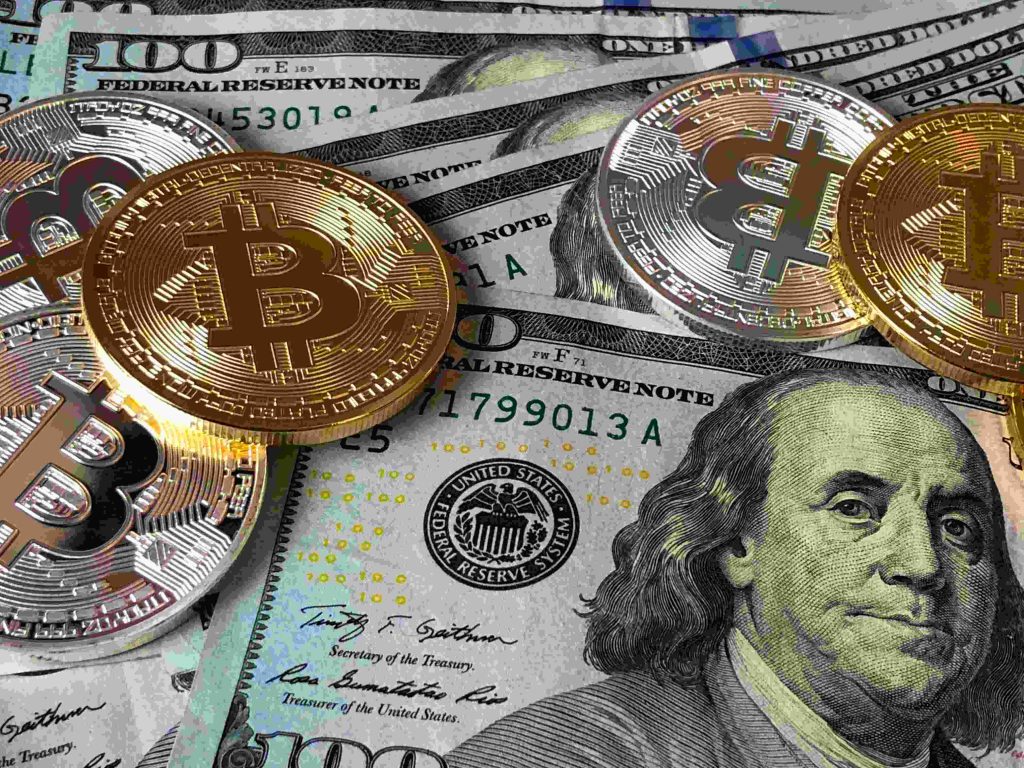 Crypto's take-up has grown in recent years, and the last five years, there have been many brands that are now willing to take crypto as payment. Both online casinos and sportsbook gambling companies may accept cryptocurrency deposits. Many people choose to play crypto slots using Bitcoin and other cryptocurrencies for extra security and anonymity, and the fact they don't have to share bank details with gambling websites. People also find crypto transactions to be quick and convenient, as well as a transparent way to deal with money on slot sites.
You'll also find a huge level of choice on the market through crypto gambling sites, as we explore in the next point.
Game and Market Selection
There are so many companies working on creating new casino games all the time. Companies are competing to create the most interesting games.
With fewer tech limitations, slot games, in particular, are growing. Developers can add mini-games and features as well as artwork to differentiate from the other brands out there. Not only are there more ways for developers to make these games, but growing access to technology means they are easy to play.
In terms of table games, there are also new variations launching all the time and different ways to play. Plus, for sportsbook gamblers, there are also new markets and wider event coverage. More gambling sites offer coverage of niche sports and events now, so no matter what someone enjoys, they may find the market they are looking for.
More Widespread Access to Casinos and Gambling Sites
There are a few reasons why online casino access is becoming more widespread. The growth in markets offered and games is definitely a factor, and legislation also plays a part in new regions opening up legal gambling markets.
One undeniable factor in the growth is the fact that more people can access the games in more locations. For example, in some parts of the world, network coverage and mobile data coverage are growing at 20% year-on-year. In more rural locations, people are now more likely to have the internet connections needed to run these games. This gives people the chance to try out games for themselves and play more frequently in other locations, such as on a bus or train.
Generally, it is easier to access gambling sites, and casinos than ever, and the trend suggests even more areas will have better, faster connections in the future.
More Security
Security has continued to evolve when it comes to both technology and legislation. While inherent server security can only be so secure, there are also many ways users can protect themselves. For instance, choosing a quality VPN can be a way to protect your connection and identity while accessing websites.
A lot of casinos have advanced encryption technology, and they should all have an SSL certificate to help show how they protect users. You can always read their terms of service and privacy policy for more information.
Every gambling site is different, and some may use things like two-factor authentication to allow you to sign in.
More Live Events (and Live Table Games)
With better technology comes the option for live streaming (and in-play betting). More and more casinos and sportsbook gambling companies are offering the chance to engage with live events. For example, you might find that sportsbooks have live streaming of football matches or other sports, so you can watch while you gamble. Many sites also have in-play markets, so you can bet once an event has started.
Table games also have live options so that users can connect with live dealers. This can bring an authentic gaming feel, and for those who enjoy casinos in person, the option to connect to live dealers can be a big plus point.
Conclusion: An Evolving Industry
The gambling industry is worth billions worldwide, with some huge companies constantly driving change in the industry. Every casino and betting site is looking to make tech breakthroughs and take advantage of other ways in which tech is evolving.
In the last five years, we've seen things like cryptocurrencies and live streaming become much more mainstream in casinos. While it is safe to assume that the industry will keep growing, nobody knows exactly what the next five years will bring. Could it be the rise of VR, or does the industry have some surprises in store?
Disclosure: If we like a product or service, we might refer them to our readers via an affiliate link, which means we may receive a referral commission from the sale if you buy the product that we recommended, read more about that in our affiliate disclosure.