Block Puzzle Tricks: A Tutorial To Help You Win Cash Prizes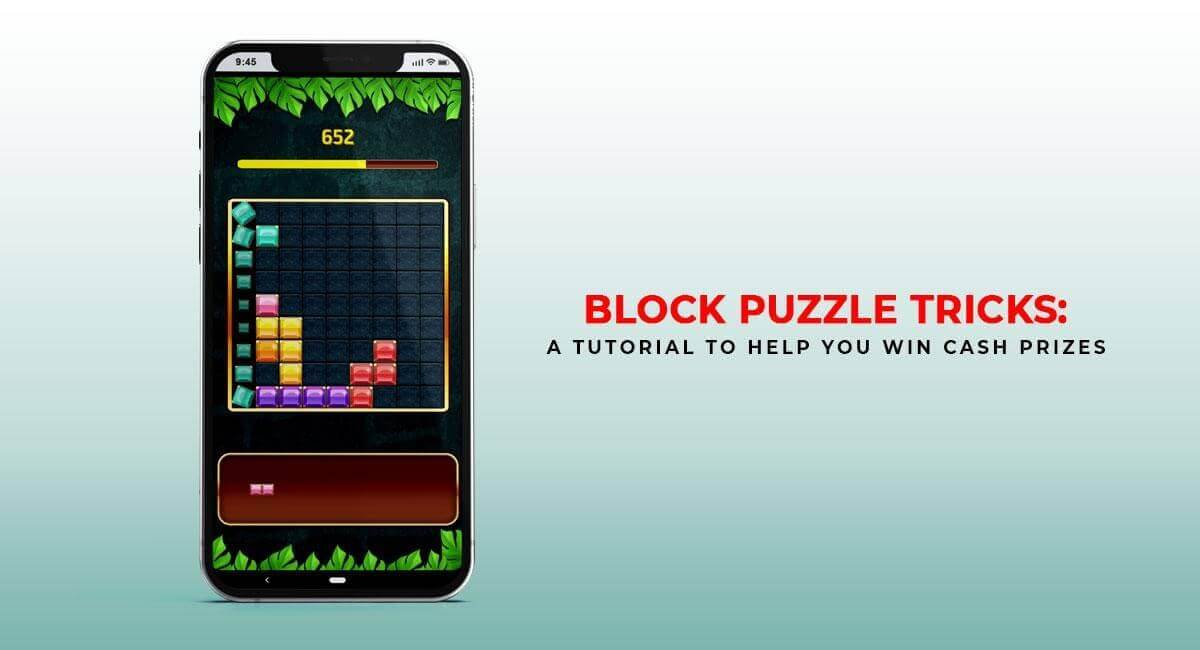 Block Puzzle is a highly addictive and tangram-inspired puzzle game taking the online mobile gaming world by storm. The board must be filled horizontally or vertically by dragging differently shaped and colored blocks into the correct places to make a larger shape. Once all the blocks fit together, the larger-shaped pieces will disappear to make space for more blocks. If you think the game sounds simple, think again! The puzzle only has one correct answer, and you cannot rotate the blocks.
If you have played the classic block puzzle game of the olden times, Tetris, you'll quickly catch up on the game's rules. Block puzzle and Tetris follow the same general rules, and the more lines you can clear by fitting blocks together, the more you will score.
The block puzzle game is time-oriented, and its fast-paced, intense nature makes it one of the best online puzzles available. You can find the block puzzle app on the App Store and the Google Play Store. Download the app immediately on your smartphone and get ready to step into the world of mind-blowing puzzles that will keep you engaged for hours. There are free practice games that you can play to learn the rules and teach yourself how to remain calm under stressful situations. Playing many practice games with real players will prepare you for partaking in tournaments. Since the tournaments demand an entry fee, it would be best to sharpen your skills before entering the battle.
Here are a few helpful tips and block puzzle cheats to give you the push you need to win big cash rewards and prizes. However, make sure the US state you belong to doesn't have any statutory problems with cash-winning games.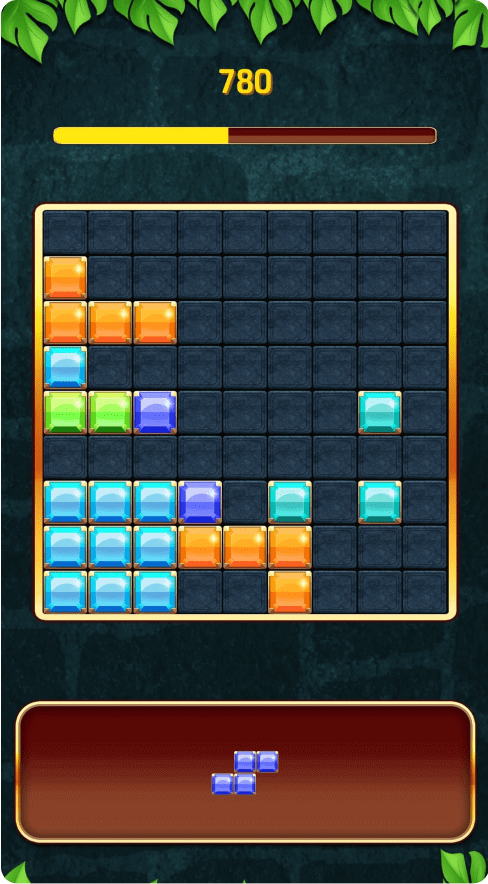 Always Start From the Board's Corners
Online block puzzle games last for three minutes, but your chances of winning the tournament bout will be hampered if the game ends quickly for you. To prolong your stay in the tournament, you need to put in place a well-designed plan. Starting by placing blocks on the board's corners is one such worthwhile strategy that can help you lengthen your stay in the game.
By placing blocks on the corners, you will ensure more vertical and horizontal choices for you. Following this tip will guarantee that you don't fill the board too quickly, and there are empty spaces in the middle. As mentioned before, you cannot rotate the blocks, and hence, it is always best to have open spaces on the board for the differently shaped blocks.
Clearing Multiple Columns and Rows Will Fetch You a Higher Score than Aiming For Single Lines
Yes, the game is time-oriented, and you don't know which three blocks will come after you've placed the three blocks in front of you. However, it would help clear multiple rows and columns to earn bonus points. Place your blocks consciously so you can clear more than one vertical or horizontal line.
Remember that scoring higher than your opponent isn't a one-step process when playing block puzzle. Even though the timer is ticking away, taking it slow and planning your moves is good. It will eventually benefit you when you get bonus points.
Leave Space for the 3X3 Square Piece
The square piece is notorious, and it takes up a lot of space on the board. It is wise always to leave space for the square piece because your game may end before the timer runs out if you don't.
Most people mistake filling the entire board in the hope of clearing multiple lines but forget to leave space for the square piece. It is a handy hack to always think of this piece when playing the game.
Don't Stop Playing Practice Games
Practice games are played for free, and they are designed similar to tournaments where you can play with another opponent in real-time. The more practice games you play, the more you get the opportunity to sharpen your skills. Also, you meet varied opponents and study their playing styles. If you observe your opponent's strategies, you can get ideas for your next game, which might help you win the rewards. So, don't take the practice games lightly because there are no rewards at the end. This enhanced experience of playing these games will ensure you win the battles.
Besides these, never listen to people suggesting you place the blocks randomly to save time. First, it won't save time, and second, it'll suddenly end your game because there won't be any free space. The game's fundamental objective is to clear the lines by placing the blocks together. Hence, don't consider random block placement a cheat or trick for winning the game. The hack will make you lose a winning game.
Conclusion
Once you start playing block puzzle strategically, you will notice a massive difference in your scores. The game is challenging, but you can beat your opponent without running out of time if you play wisely. To become a master at block puzzle, go ahead and download the game. After installing it, play as many practice games as you can and get the hang of it. Then partake in tournaments and earn money, but most importantly, earn respect by beating your opponents. All the best, and remember to have a fantastic time solving this puzzle game.
Disclosure: If we like a product or service, we might refer them to our readers via an affiliate link, which means we may receive a referral commission from the sale if you buy the product that we recommended, read more about that in our affiliate disclosure.