Champions League Fever: Gaming Insights and Winning Formulas
The UEFA Champions League is one of the most prestigious and eagerly awaited football tournaments in the world. It brings together the best clubs from across Europe, competing for the coveted title of European champions. But it's not just on the field where the excitement and competition thrive. It also presents a unique opportunity for avid sports bettors. As the world's best teams compete on the grandest stage, the Champions League becomes a prime arena for wagering, with its own set of strategies and insights. In this article, we will explore the world of Champions League betting, offering valuable insights and winning formulas for those looking to enhance their chances of success.
Understanding the Champions League
The UEFA Champions League is a tournament like no other. It features the best football clubs from across Europe, competing for the prestigious title. With the knockout rounds intensifying as the competition progresses, betting enthusiasts have a plethora of options to explore. However, understanding the tournament's nuances is crucial for making informed betting decisions.
Team Form: Pay close attention to a team's recent form. Teams that perform well in their domestic leagues might not necessarily replicate that success in the Champions League. Consider how they've been performing in the competition leading up to your bet.
Squad Depth: Injuries, suspensions, and overall squad depth are significant factors to consider. A strong squad can handle the demands of a long and grueling tournament, while a team with key players sidelined may struggle.
Home Advantage: The home-ground advantage can be a game-changer. Teams playing at home tend to perform better, and this is a factor that can significantly impact your betting strategy.
Head-to-Head Stats: Analyze the head-to-head statistics between the two teams. Some clubs have historical dominance over others, and this can be a reliable indicator of future outcomes.
Managerial Experience: The experience and tactical acumen of the team's manager can have a profound impact on a game's result. Experienced managers often find ways to exploit their opponent's weaknesses.
Winning Formulas
Now that you have a better understanding of what to consider when betting on Champions League matches let's delve into some winning formulas: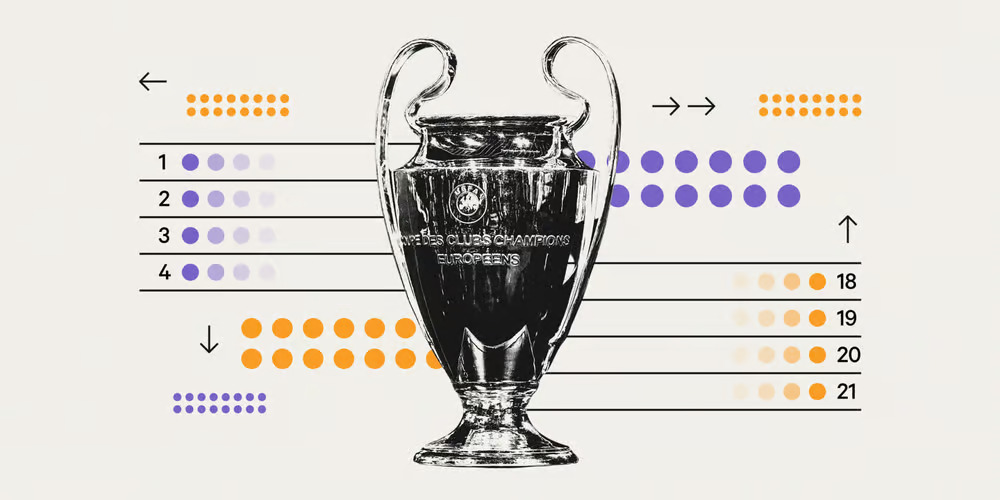 Bet with Caution: It's essential to manage your bankroll wisely. Don't wager more than you can afford to lose. Betting should be an enjoyable pastime, not a financial burden.
Research and Analysis: Stay updated with the latest news, team updates, and injury reports. The more you know, the more informed your betting decisions will be.
Diversify Bets: Don't put all your eggs in one basket. Instead of betting heavily on a single outcome, consider spreading your wagers across multiple options, such as match results, over/under goals, and more.
In-Play Betting: The Champions League offers plenty of opportunities for in-play betting. As the game unfolds, you can adjust your bets based on how the teams are performing.
Value Betting: Look for opportunities where the odds are in your favor. Betting on underdogs or specific game events can lead to substantial payouts when successful.
Risk Management: Set a limit on your losses and stick to it. If things aren't going your way, it's better to walk away and live to bet another day.
Follow Expert Insights: Many sports analysts and tipsters provide valuable insights into Champions League matches. While you should conduct your research, expert opinions can be a useful reference point.
Conclusion
The UEFA Champions League presents an exciting and potentially lucrative betting opportunity for football enthusiasts. By understanding the dynamics of the tournament, doing thorough research, and following winning formulas, you can increase your chances of success. Remember to bet responsibly, manage your bankroll wisely, and enjoy the thrill of Champions League fever while making informed decisions. Happy betting, and may the odds be ever in your favor!
Disclosure: If we like a product or service, we might refer them to our readers via an affiliate link, which means we may receive a referral commission from the sale if you buy the product that we recommended, read more about that in our affiliate disclosure.