CokerNutX App – How to Download and Install on iPhone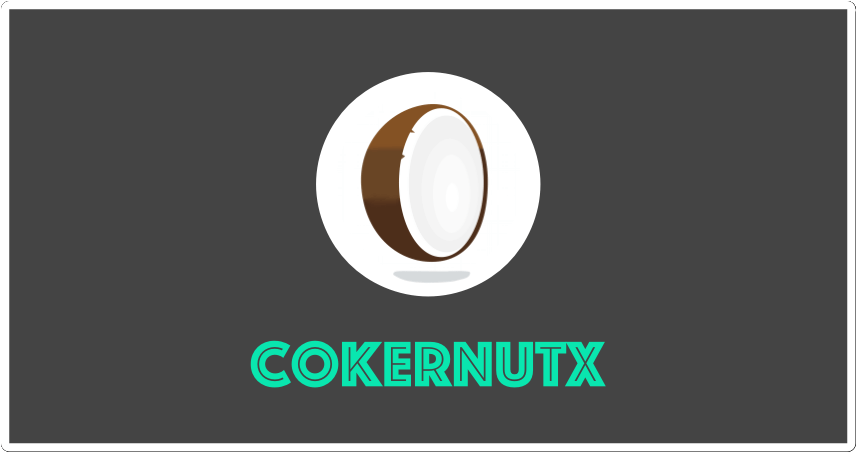 These days, it isn't just jailbreakers seeking a way to get unofficial content on their devices. Many iOS users are looking for alternatives to the iOS app store, alternatives that offer third-party content for free. While the official store offers tons of apps and games, sadly, not all of them offer everything we want. You may not always find what you are looking for, you may be asked to pay for the app, or you may even get the app for free but need to pay out for in-app purchases to get anywhere with it. One of the best third-party installers released in recent times is CokernutX, an installer that offers a great choice of unofficial content for free and without a jailbreak.
How to Download CokernutX:
You won't find CokernutX in the official app store as it doesn't meet Apple's strict policies on app store apps and because it is a rival to the official store. However, downloading it is simple; all you have to do is manually install the configuration profile onto your device:
Using the Safari browser, open the CokernutX download page.
Download the profile and tap on Install on the confirmation message
When you see the app icon on your homepage, CokernutX is installed.
Before you use it, open Settings > General and go to Profiles.
Tap the CokernutX profile and tap Trust
Close Settings – now CokernutX is ready for use.
What is CokernutX?
CokernutX is one of the latest unofficial app installers released. Over the years, once Apple made it much harder for working jailbreak utilities to be developed, many of these app installers have been released, originally as alternatives to Cydia. Now, though, many more people are using them instead of the official store, and like many of the other alternatives, CokernutX offers a great experience and plenty of content.
The official app store offers millions of apps, games, and more, but while CokernutX only offers a fraction of that, it does offer quality apps. Most have been tweaked or modified and offer functions and features far beyond what the official apps do.
It's all free; there is no need to jailbreak, and, unlike many other installers, your Apple ID is not needed for the download or installation process. That means Apple can't track that you are using the app, and there are no geo-restrictions on the apps.
CokernutX Features
CokernutX is packed with cool features, including the following:
Free – it is free to download and install, and so is all the content
No need to jailbreak – and you don't need to use your Apple ID either.
Safe – the lack of jailbreak and Apple ID means your device and data are kept safe.
User-Friendly – easy app interface, simple navigation
Unofficial content – plenty of unofficial apps, games, and more, modified with new features and unlocked
SSL Encryption – keeps your downloads and data safe
Full iOS Support – works on all devices up to iOS 14
Lots more features
Frequently Asked Questions
All the app installers released have resulted in questions, and so has CokernutX. These are the ones we hear the most frequently:
What is CokernutX?
CokernutX is a third-party app store with thousands of apps, games, and more, lots of them modified and compatible with all iOS devices.
Is it Free to Download and Use?
Yes, CokernutX is free, and all the content is too. And it always will be.
Do I Need to Install a Jailbreak?
No, CokernutX does not require you to jailbreak your iPhone or iPad first. You also do not need your Apple ID. The only restriction in place is that you must be running iOS 8 or above to use CokernutX.
Is It Possible to Contact the Developers?
Yes, it is. You can contact them via their Twitter account and keep up to date with all the latest developments and updates.
How Do You Decide on the Apps to Put In The Store?
To start with, only a handful of popular apps were added to the store, but now the app has been developed and evolved to include more. As time goes by, we can add even more modified and tweaked apps for free.
What About Advertising?
We do not allow advertising apps to go into the store, and we stick to that very strictly. There is the occasional ad, but we prefer to focus on quality. The ads you do see are how the developers make money, and they will not interfere with your enjoyment of the app installer.
Can the CokernutX Content be Republished?
Yes, all content in CokernutX can be republished as the installer is open-source. We prefer not to place restrictions on our users, so we allow you to republish any content you want.
Why Should You Download the CokernutX App?
CokernutX has not been around for very long, but it is already proving to be incredibly popular. More and more people are choosing it as an iOS app store alternative, and it offers a huge choice of modified content for free. With no jailbreak needed to install it, it's worth a go – more than a million people can't be wrong.
Disclosure: If we like a product or service, we might refer them to our readers via an affiliate link, which means we may receive a referral commission from the sale if you buy the product that we recommended, read more about that in our affiliate disclosure.