How to Have Poker Themed Movie Night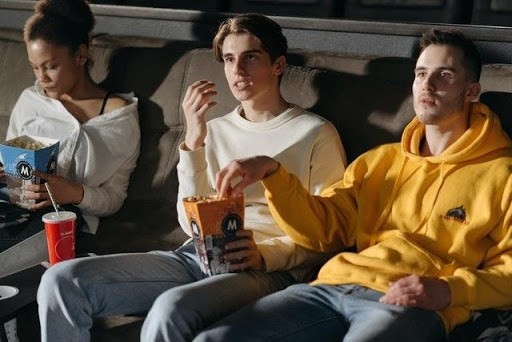 Is there anything as fun as a themed movie night? Not really!
One of the most enjoyable themes for a movie night is a poker night.
Themed movies and snacks elevate a regular movie night into the stratosphere.
Poker movies have a sense of drama, action, romance, and a lot of glamor in most of them. They've got it all!
We get drawn into a plot going for that big win, a pot of cash, and some big gambles.
Before we get into the best poker movies of all time, we will talk about snacks.
If you have ever been to a land-based casino, you might be familiar with some of these snacks.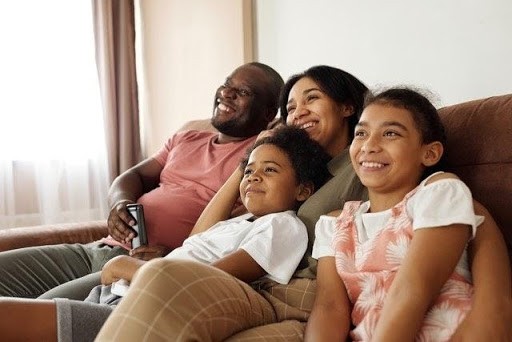 Theme poker movie night snacks
You are in for a night of highs, lows, drama, and a lot of money. Your movie snacks need to fuel you for the next few hours.
Jerky
Beef jerky (or vegan jerky) is salty, chewy, and perfect to snack on while watching your poker movies.
Cheese and Crackers
Multiple types of cheese and crunchy crackers are a perfect movie night snack. You can make this even better by adding a few cherry tomatoes, olives, and pineapple chunks to the plate too.
Use some toothpicks to make them easy to grab and inevitably copy the people on screen as they eventually begin to chew on a toothpick as the pressure rises.
Chicken Wings
They are packed with flavor, easy to eat, and super moreish. If you don't eat meat, then seitan chicken wings are the perfect replacement. How to make the best chicken wings.
Nachos and Dips
You can play roulette with a range of non-labeled dips as you watch the poker plot unravel on screen.
Have an extra spicy dip hiding, and see who catches the heat!
Crunchy and Healthy
With all of the savory delights on the table for your poker movie night, you need some healthy snacks in the spread.
Cucumber slices can help keep you hydrated, carrot sticks are tasty, sweet, and crunchy, and pickles add a new flavor to the table.
Delicious and healthy!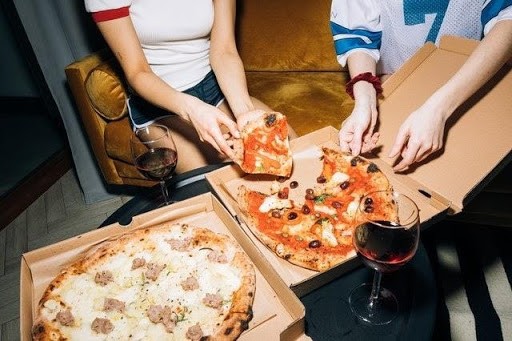 The Best Poker Movies
There are so many great poker movies that it can be hard to choose. In fact, you might need to have a poker movie marathon!
21
If you want to watch a movie based on a true story, then 21 is the one for you.
21 is the tale of the MIT Blackjack Team, who managed to beat the house for almost ten years.
Taking the maths and using it to their advantage, it is a semi heist movie.
Kevin Spacey is the 'baddie,' and a very cool cast is aiming to pull one over on him.
While the story seems a bit strange, it is a really cool look into the maths that is behind the poker game.
Molly's Game
Molly's Game is one of the newer poker-based movies and is based on the memoir of Molly Bloom.
Molly was a champion skier but had an accident and needed to make money and change her path quickly.
Molly is smart, quick-witted, and is a great lead role. She created a high-lucrative and totally illegal poker game that people were desperate to be invited to.
You get introduced to different poker players and even warm to many of them. Molly's Game is really about reinvention and moving on from adversity, which is why it is so easy to watch and enjoy.
You might even want to read the book after you watch the movie.
Ocean's Eleven
If you want something that is reasonably friendly for a range of ages, then Ocean's Eleven is it.
It's quirky and fun, with fascinating characters. You follow them through the biggest heist of their lives.
The relationship and chemistry of the cast make Ocean's Eleven one of the most enjoyable poker movies.
There are a few great scenes, and the plot is easy to keep up with.
What makes Ocean's Eleven even more fun is that they walk you through the heist and show you some of the sleights of hand tactics.
If you watch Ocean's Eleven, then you should add 12,13, and Ocean's 8 to your must-see list. However, the last one was panned by critics.
Luna's Game
It might not be as well known as many of the top poker movies, but it should be on the list.
Luna's father was a professional poker player who got in hot water. But will she follow him down that path?
Only time and the movie plot will tell you.
Poker is something she knows, loves, and can't see herself without it: an exciting movie and a great watch.
Finder's Fee
Finder's Fee, as well as being a great poker movie, explores some of the darker sides of the human mind, including greed.
A winning lottery ticket turns some loveable characters into something very different, and you go on the journey with them.
The film culminates in a massive $6 million stake of cash. Although it doesn't have the highest ratings for poker movies, it is an excellent watch.
The Grand
The Grand explores a time period called the Poker Boom. It isn't your run-of-the-mill movie; it is quirky and funny.
The Poker Boom was one of the most exciting periods in poker history, and it is reflected in the mania of the movie.
A crew follows several players as they get ready to play a high-stakes winner-takes-all poker game.
It might seem far-fetched for those unfamiliar with the Poker Boom era, but it really was a high point in poker history.
Rounders
The most well-known poker movie and a cult-classic. Rounders assume that you understand poker, or in some cases, don't mind if you do or don't.
Other poker movies will often take a moment to explain the rules in conversations between the characters.
Rounders take a different approach and get you to fall in love with the players and cheer them on.
This is a poker movie that everyone should see once, even if it doesn't make it to your poker-themed movie night!
No matter which movie you decide to watch, you're sure to order a pack of playing cards and start learning the ropes.
What will your snack and movie combination be?!
Disclosure: If we like a product or service, we might refer them to our readers via an affiliate link, which means we may receive a referral commission from the sale if you buy the product that we recommended, read more about that in our affiliate disclosure.