Must-Have Accessories Every PC Gamer Should Own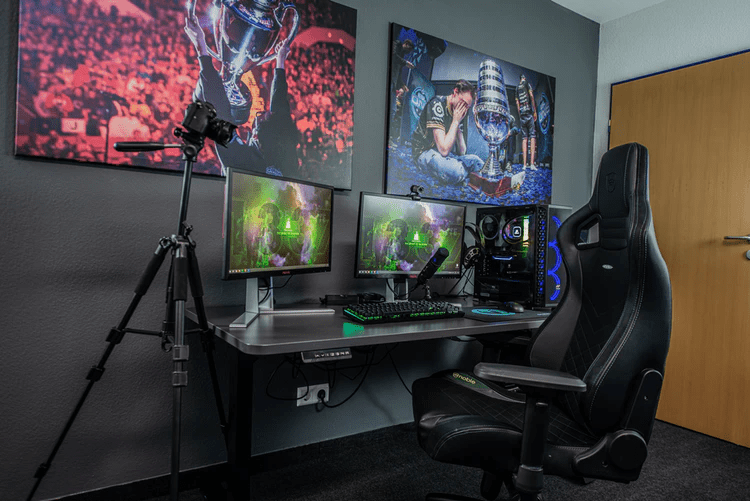 PC gaming and the games themselves have created worlds on their own. With unique culture, jargon or language, and acceptable behavior, the gaming world is an extraordinary place.
To become better immersed in all that gaming has to offer, there are dozens of gaming accessories making their way to the online and offline market every year. And these accessories are only getting more exciting.
We're going to take a look at some must-have accessories every PC gamer should own. If they are for you, these could be put on your wish-list. You could also hint at your closest friends and family about your upcoming birthday. If it's for a loved one that just can't get enough of their PC games and you'd like to spoil them, this list is definitely useful for you too!
Taken-granted-mouse Pad
Is there anything worse than your mouse that keeps on fumbling over the edge as you're in the middle of an intense scene or worse, an important moment that could potentially cost you your game? A spacious mouse pad is so taken-for-granted, but why would you choose to continue to feel restricted by the size of your mouse pad?
It may not be a priority for those who don't play for long periods at a time, but enjoying the spaciousness of an oversized mouse pad is highly underrated. There may be many stores offering cool portraits and designs on mousepads, but some select online stores are now selling custom designs, therefore, click here to explore how you can personalize your very own pad. And you do that by simply uploading your image, choosing to upgrade the editing and even the stitching details, and wait for delivery! This is also an epic gift for an avid gaming friend. You're welcome!
Gaming Mouse
If you're upgrading your mouse pad, you could consider investing in a proper gaming mouse too. Selecting a wireless mouse ergonomically designed for longer periods of use is the best way to go. It is important that your mouse is supported by the evidence – helping you align your correct hand posture while you use the mouse or hours on end. This will make your play much more comfortable by reducing your hand strain.
Upgrade Your Keyboard!
Your next gaming accessories could also be a more advanced webcam or gaming headset, but some of these cost a small fortune. If you don't stream regularly on Twitch, this might not be completely worth it. But, what about upgrading your keyboard? And there are a couple of reasons for this.
The first is that for a better gaming experience and advantage to your play, your keyboard should be mechanical. Most of the gaming keyboards do not have a membrane switch, and this is because the mechanical clicking assists with accuracy by fully absorbing the clicking sound of your action commands.
Aesthetically, buying a gaming keyboard that is also LED-backlit is an awesome touch to your game atmosphere and overall enjoyment!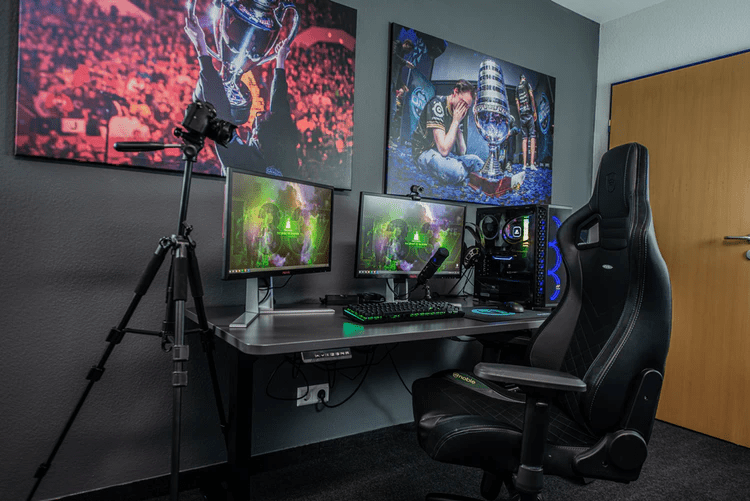 Invest in a Gaming Chair
We now know that sitting for an extremely long time is not good for our health long-term. Increasing our risk of dementia, diabetes, and overall life expectancy, we should try to reduce the impact that sitting and a sedentary lifestyle have on our bodies and health.   
Ergonomic gaming chairs are specially designed to offer the most comfortable and physiologically sound positions for extended periods of time. For a more valuable purchase, a gaming chair makes a fantastic investment for anyone sitting for long hours and wanting to improve posture and blood circulation, as well as reducing neck strain. Not only will this make a huge difference to your playing experience, but also minimize fatigue and body discomfort.
What About a Desk?
A gaming desk is not usually mentioned when it comes to accessories, but as with an ergonomic chair, a well-built desk will reduce bodily strain and allow you to play more comfortably for longer periods of time. Investing in a great desk will provide you ample space to access your other accessories, your phone, water, and your snacks – enhancing the ease of your play.
There are many accessories that you could use to upgrade your PC gaming. Ranging from a simple touch or customization to a much larger investment, there is an enormous market that can accommodate your every desire.
Though it is completely up to you how you decide to enhance your gaming experience, know that every purchase you make will improve your playing atmosphere, abilities, and outcomes. Be on the lookout for new innovations that could optimize your gaming adventure. Enjoy customizing your gear and the thrill that is bound to go along with that!
Thank you for visiting techfollows.com.
Disclosure: If we like a product or service, we might refer them to our readers via an affiliate link, which means we may receive a referral commission from the sale if you buy the product that we recommended, read more about that in our affiliate disclosure.