Top Mobile Healthcare Solutions You Need to Use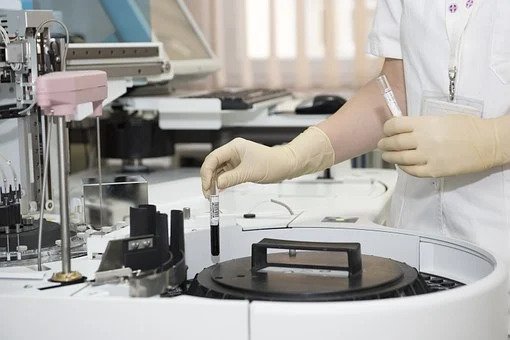 As with other industries, the healthcare industry has taken advantage of technology and digital transformations. Mobile healthcare solutions and apps have transformed the healthcare sector. You need to stay on top of technology to improve patient satisfaction, contain cost, and stay on top of the competition.
However, as with anything else, users and solution providers cannot avoid some challenges. To help you have a smooth transition into a mobile-friendly business setup, we shall provide an in-depth look at mobile healthcare solutions and the challenges facing them
Smart Solutions in the Healthcare Sector
Mobile solutions allow for innovative and effective services to patients. From registration to booking appointments, mobile solutions make things easier for both patients and providers.
Statistics from a recent study show that 83 percent of patients will trust a healthcare practitioner who uses tablets to collect information. To that end, here are the top benefits of using tablets or iPhones in your organizations:
Helps prevent fraud
Improved record-keeping
Real-time patient care and treatment
Better staff communications
Easy to deploy
Improved personalization in healthcare
Medical Rolling Kiosks
A rolling kiosk is a secure mobile solution used by many businesses, including those in the healthcare sector. Height and display adjustments are the main features of a safe medical tablet rolling kiosk. Ideally, they must adhere to the standards set by the healthcare industry.
The main features of medical rolling kiosks include:
Locking casters to anchor the wheeled stand
A rolling stand that allows you to tilt and swivel the screen to the desired heights
Adjusts to your preferred standing or sitting height (which is made better by a tilting iPad)
Cable management and storage area
The work-surface tray where you can store your keyboard
Mobile Workplace for Doctors and Nurses
The mobile workplace allows healthcare professionals to collect patient information and access medical history. This is made better by a secure docking stand that makes it easier to go round and check patients.
It comes with an ergonomic hand grip that connects to the iPad. The hand grip contains an adjustable clasp to enhance comfortability. The workspace comes with a 360-degree screen rotation to enhance user interaction.
Self Service iPad Kiosk
This is a complex tool that enhances patient care systems and includes up-to-date information to healthcare workers. Main features include:
Tamper-proof design
Secure floor stand (brand-able)
Secure cable management
Full tilt
Key Challenges Facing Mobile Healthcare Solutions Providers
Both internal and external sources can cause challenges for healthcare professionals. The key challenges include:
Security
Patient information is needed during diagnoses, billing, and other payment issues. With cases of cyber-attack on the rise each day, healthcare institutions are at an increased risk of falling prey.
To prevent such issues from occurring, it's imperative to put measures to protect your sensitive data. Without proper measures in place, your important data and that of your patients will be at a higher risk of threats and attacks.
Patient Engagement
Openness regarding the interaction between patients and healthcare providers is vital. Even so, significant applications don't promote patient engagement. If a mobile health solution or an app doesn't enhance an individual's medical experience through crucial data, it won't serve the purpose.
Without proper patient engagement, you won't resolve their issues or even provide them with the health information they need.
The mobile solutions must have friendly features that allow users to book or cancel an appointment, access medical records, request a prescription, and many other things. What's more, it should have a 24/7 consulting service.
Implementation and Integration
Yes, most people (including medical professionals) have smartphones, but this doesn't mean that implementing and integrating mobile healthcare solutions isn't a challenge. The truth is some mobile healthcare solutions, and applications don't integrate with existing systems.
To prevent this problem, developers need to create applications and solutions to integrate with the current healthcare systems. After all, both solution providers and users prefer applications that can be easily deployed and used.
Patients Data Privacy Concerns
As earlier stated, healthcare providers will need patient data to take good care of them. However, patients are more concerned about the privacy of their data. Without imparting a sense of security to the patients, the whole process will be in jeopardy.
Healthcare institutions need to ensure that the General Data Protection Regulation (GDPR) laws are followed. Use mobile apps that adhere to these guidelines to safeguard the privacy of your patients.
Final Thoughts
Healthcare mobility solutions are at the center of the transformation in the health industry. If you want to take your business to the next level and outshine your competition, these developments are inevitable.
Thank you for visiting techfollows.com.
Disclosure: If we like a product or service, we might refer them to our readers via an affiliate link, which means we may receive a referral commission from the sale if you buy the product that we recommended, read more about that in our affiliate disclosure.