What is Projection Mapping? All You Need To Know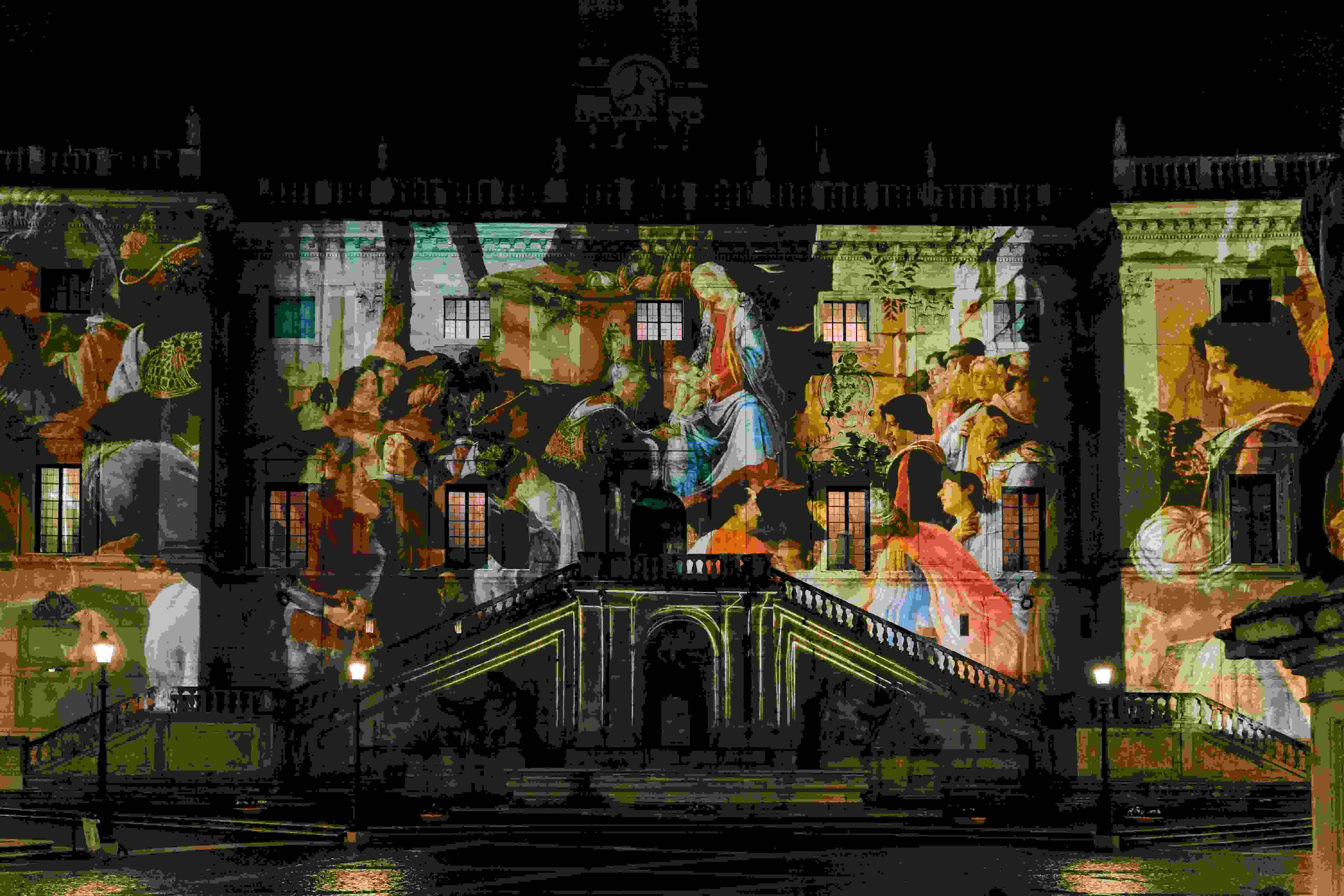 Video, animation, and other vibrant displays are projected onto three-dimensional surfaces during projection mapping. Pogumax Projection mapping has a variety of uses, including projecting graphics onto wedding cakes and changing the shape and color of a pair of white shoes. It may also be used to display virtual apparel on mannequins. It can even be used outside of buildings, changing the entire atmosphere of a major venue like a sports stadium or concert hall.
With the Pogmax 3D mapping software technology, nearly any venue owner or management can now access bright, high-quality, high-lumen projection, which was previously exclusively available for high-budget productions.
Projections Mapping: What Is It?
The audiovisual art form of projection mapping includes projecting images onto real objects or other elements of the environment. This method takes geometry into account rather than just displaying a twisted image across the surface. Amazing visual effects are produced by specialized software and projectors that can patch together larger images while accounting for geometry. Any object, including flat walls and three-dimensional objects, can be included in this 3D audiovisual art.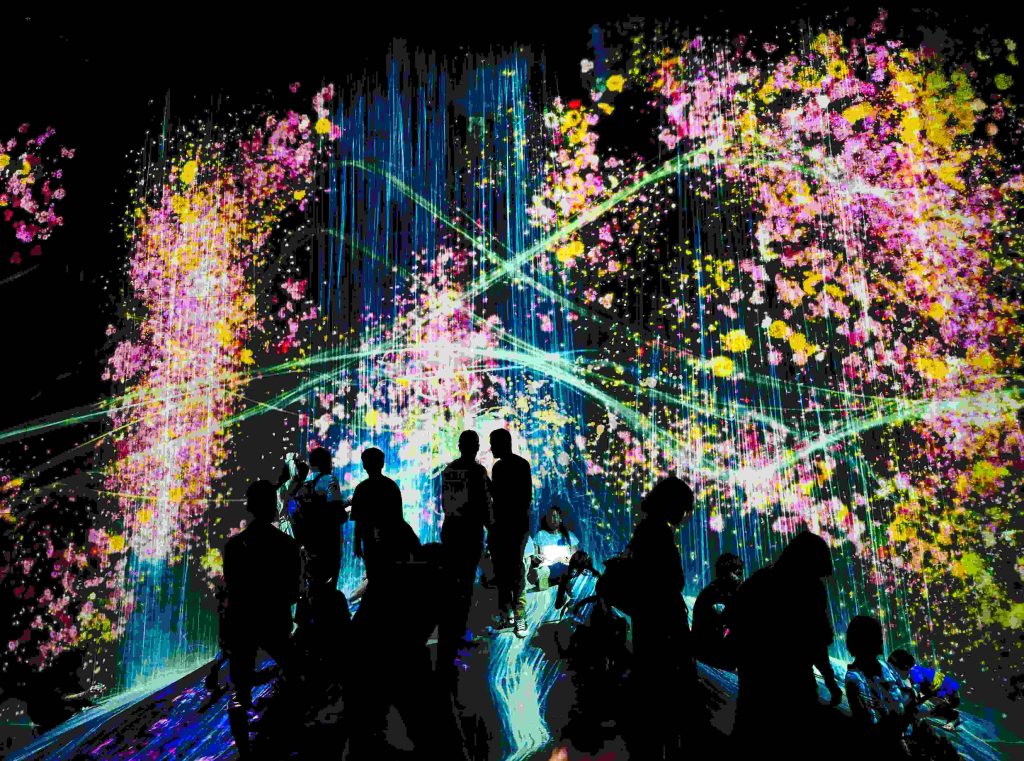 The Five Elements Of An Amazing Projection
Brightness, color, resolution, processing, and reliability are the five essential components of projection. Each has a significant impact on the total outcome.
The brightness impacts how well a picture may "cover" a structure or surface, drawing the viewer into the narrative. This is especially true if there is ambient light present, such as streetlights or a sunset.
The projection becomes more appealing and lively thanks to the color. Additionally, it aids in masking the surface's color.
More resolution clearly improves the overall experience because it multiplies the number of details. There is no desire to view individual pixels.
The content is played out smoothly, without any visible artifacts, and in synchronization across numerous projectors to provide a single canvas, thanks to the processing quality.
Even though they can be repeated, mapping projects are real-time activities. Numerous people arrive and anticipate a performance, sometimes numbering in the hundreds of thousands. There is no room for mistakes or drops in this situation. The projectors must be completely dependable and, if necessary, simple to customize or maintain.
What Is The Process Of Projection Mapping?
See what the projection mapping services offered by Pogumax can accomplish for you!
Examples of projection mapping at events, in theaters, in sensory rooms, kindergartens, restaurants, apartments, and on cakes, dresses, and 3D things
The setup procedure's appearance
The software's features
The length of time it took for the grandmother of our founder to make a projection show
A breakdown of the projectors and lighting conditions
Information on our staff and products
Examples Of Mind Blowing Projection Mapping at Events
Box
Box is a unique experiment that uses a variety of projection and video technologies to show how actual and virtual space may be combined through projection-mapping on moving surfaces. The mechanism is demonstrated live in the video without any after effects, giving viewers a glimpse of its full potential. A new artistic genre of expression defined by the integration of hardware, large-scale robotics, cutting-edge projection mapping software, and lighting solutions has significant potential for public presentation and events in general.
Facade Fest
In Vancouver, there is a public art exhibition called Façade Festival that features contemporary Canadian artists. Last year, Scott Billings, Fiona Ackerman, and Diyan Achjadi were among the artists who performed there. The most cutting-edge designers and engineers for 3D visuals, precisely mapped manipulations, and depth illusions come together each year for the projection mapping competition. The 2017 Façade Festival Finale is seen in the video. Projections of artwork were made onto the Vancouver Art Gallery structure. More details regarding the Façade Festival
TRUEFEST
In the little Welsh town of Hay-on-Wye, there is a fantastic music event called TRUEFEST. Because it takes place in a mansion in the middle of the countryside, participants find it to be a particularly remarkable occasion. The organizer installed a stunning projection mapping artwork on the façade of the home in 2018. Here is a sample of the show's proceedings. It's a terrific illustration of how 3D technologies can be used to improve the visitor experience and produce some lovely festival promotions. If you want to take part in the upcoming event, learn more about TRUEFEST.
Some other examples include;
Platinum Jubilee Celebration: To mark Queen Elizabeth II's 70 years of reign in 2022, Buckingham Palace was momentarily transformed into the largest screen in the United Kingdom by serving as a dramatic and dynamic backdrop for a live concert.
Wear the Rose: During the 2015 Rugby World Cup, England's rugby squad received support through this iconic projection. Beautiful projections of roses in a variety of arrangements, sizes, and forms adorned the display.
During the first-ever live tattoo video mapping event in 2015, individuals served as canvases on which a variety of moving pictures and tattoos were displayed.
Conclusion
Projection mapping is significant in advertising and promotions right now. If you have the money, you can easily turn any area into something otherworldly and mesmerizing by hiring a creative team of projection mapping experts to design a projection just for your company. Projection mapping completely alters how we perceive our environment, from dancing butterflies on a wall to real-life dinosaurs on an escalator and even enormous works of art projected onto famous city landmarks.
Disclosure: If we like a product or service, we might refer them to our readers via an affiliate link, which means we may receive a referral commission from the sale if you buy the product that we recommended, read more about that in our affiliate disclosure.