How to Automate Follower Growth Without Being Punished for a Fake Activity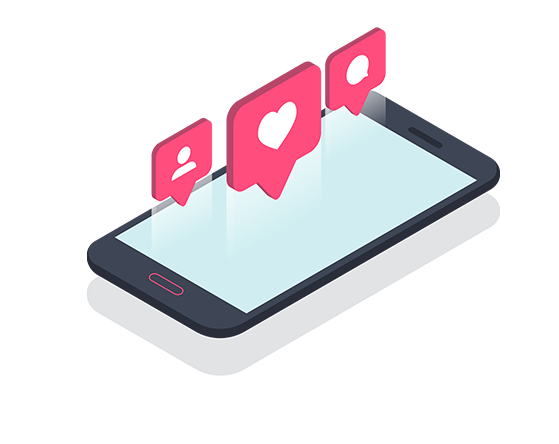 The cheating of any social media parameters (followers, likes, comments, reactions) is recognized as a fraudulent way of promoting. Some sites, for example, Instagram, officially declare this in the rules and impose sanctions for the use of markups. There is no specific indication of the ban on cheating in Facebook's rules, but the social network consistently cleans out fake accounts (bots, fakes), which are just used to generate fake activity.
Why is cheating on social networks bad? How to recognize fake popularity? What can Instagram block for? Does YouTube ban cheating? While preparing this material, we've asked both social media management specialists and bloggers to answer these questions.
How to recognize fake popularity of bots in Instagram
Accounts with overwhelming activity, like a portrait of Dorian Gray, create only an appearance — the illusion of a living blog — and all the nasty sins are hidden deep in the bowels of statistics.
The difference between numerous followers in an account and zero activity that they create is easy to notice. There is, for example, a clothing blog @isola.clothing on Instagram. The number of followers is 264 thousand, but the average number of likes is under 200!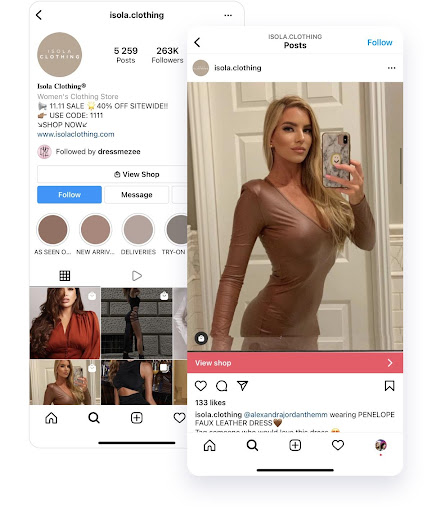 The content is first class. The account looks perfect. There is a commercial demand among reputable apparel brands. Next, we look at the numbers. On Facebook, the maximum number of likes under a post is 12. And not a single comment. The video on YouTube has 120 views in 3 months. But the main thing — on the key platform on Instagram — we see posts that could not get even 200 likes. A micro-influencer with an audience of 3000-5000 subscribers can give similar results.
That's how the fake activity could be recognized.
Why getting Instagram bots on social media is bad
Paying for the winding-up indicators in social networks, you buy just numbers.
"Purchased followers are most often bots from different countries that are not interested in your page, product, and blog concept in general."
However, the bloggers seem to be a logical – and affordable – way out of situations when there is no good content, no strategy, no consistency, coverage is cut because of giveaways, or there is simply no patience to honestly develop a new page on another social network. At the same time, in the pursuit of fake likes, the connection with real statistics is lost, which helps to determine what is interesting to followers and what is not.
Meanwhile, businesses are increasingly studying blogger statistics through specialized services. So, Inflact service evaluates the actions of each blogger registered in the system. The graphs show the number of subscribers for each blogger, the average user's activity, the number of posts, as well as the average number of likes and comments. Average Likes and Average Comments are calculated daily based on the last few posts.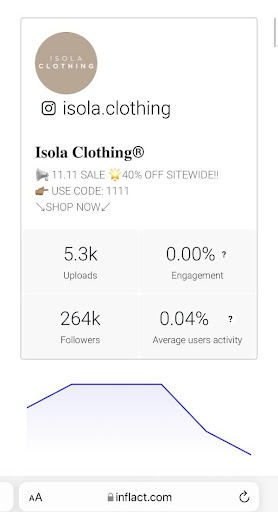 An indicator of a blogger's conscientiousness is when the growth of subscribers is smooth and gradual. This means that the blogger works honestly and does not buy bots (and then the bots do not start massively unsubscribing from him or being blocked by Instagram itself).
When planning to make money as a blogger, you should understand that every year it becomes easier for potential advertisers to track a low-quality audience using various programs. If cheating lovers are now able to catch a beginner or an inattentive businessman, this is a one-time piece of luck.
"You cannot build a stable income on such blogging."
In addition, any cheating corrupts and relaxes the blogger himself. He begins to believe in his own fairy tales and works even less on the account.
Such cheats worked 3-4 years ago. This is, you know, such a "herd instinct", when a person went to a profile, saw 100K subscribers and such "well, if so many are following him, then I also need it." Now the people have become conscientious.
What should you do to get a thousand auto followers on Instagram without cheating
There is no reason at all to buy subscribers in 2022!
According to Flick, there is a much more humane advanced way to increase the number of followers, not only through targeted advertising, not through huge advertising budgets and giveaways and collaborations with other bloggers.
You can just start automating the increase in the number of followers on your Instagram.
You can use the Insta follow bot for this, this is the simplest way to get real users to follow you.
It means that you register once and in a few minutes, and the bot starts liking and following relevant users' accounts from your account.
These are just real users that might be interested in the content on your account.
And all after that, you start the automatic likes of their posts, comments in order to draw attention to your page. Well, only real people who will be really interested in your content will follow you and no one else, therefore, no fake activity will be created on the page.
Disclosure: If we like a product or service, we might refer them to our readers via an affiliate link, which means we may receive a referral commission from the sale if you buy the product that we recommended, read more about that in our affiliate disclosure.