How to Clear Cache on iPhone & iPad [2022]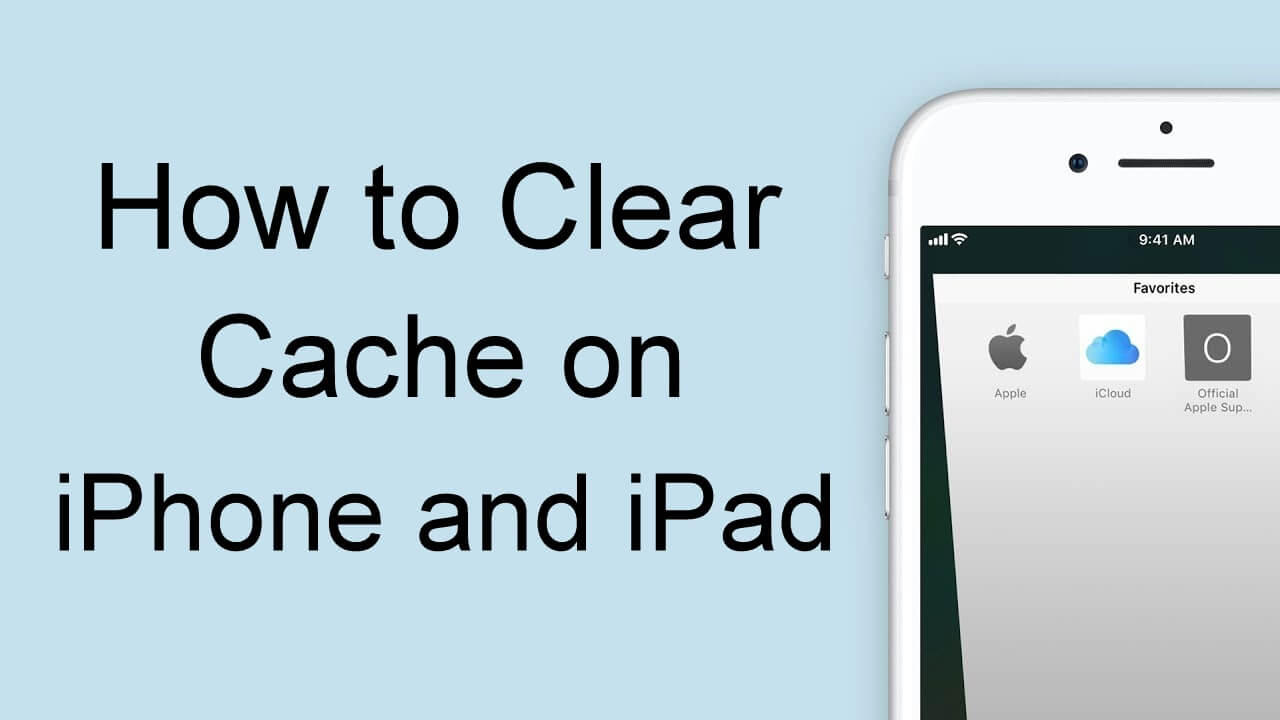 Is your iPhone/iPad storage lessening at an alarming rate, or is your device getting slower to respond? It's time to clear the cache files. The cache is nothing but the temporary files created during day-to-day use. These files are created automatically for quick access. Though these files offer easy access, they might slow your iPhone in the long run. Hence, it is very important to know how to delete those files on your iPhone/ iPad.
Restarting your iPhone is the easiest way to clear the cache and remove the temporary files on your iPhone and iPad. However, it will not clear the cache of the Safari browser and thirty-party apps that you installed from the app store.
When Should you Delete Cache?
You can clear the cache file on your iPhone/ iPad if you encounter any of the reasons mentioned below
Insufficient Storage: If your Phone notifies you that there is no sufficient storage when you update an app or while downloading a file. Then, you should delete the cache to free up space.
Lack of device performance: When your phone hangs down, or blacks out, you should erase the cache to improve performance.
Malware: Cache files are prone to get hacked; thus you must clean the cache to fix it.
How to Clear Safari Browser Cache on iPhone & iPad
Safari browser cache includes saved web pages, images, cookies, and other temporary files. Clearing them will free up some space on your iPhone. It also boosts the speed of your browser.
#1: On your iPhone or iPad, open the Settings app.
#2: Scroll down the settings page and select Safari.
#3: Again, scroll down and click Clear History and Website Data.
#4: Select Clear History and Data to confirm.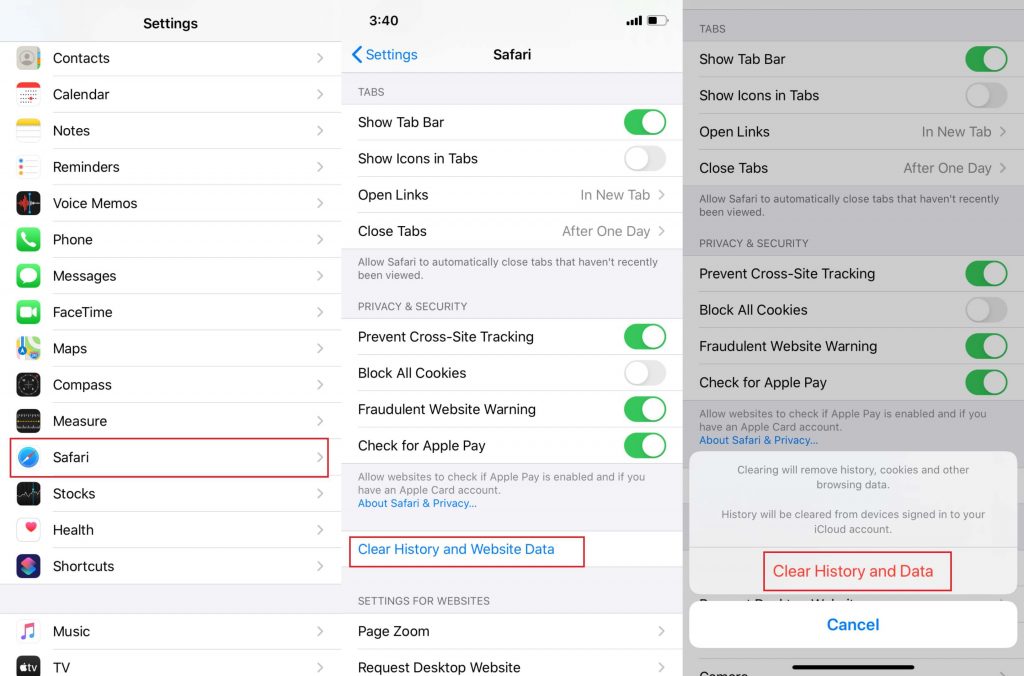 #5: This will clear all the cookies, browsing history, and data.
Note: Likewise, you can also clear cache on Google Chrome Browser
How to Delete App Cache on the iPhone & iPad?
The steps to clear app cache on your iPhone & iPad may vary from one app to another app. Depending on the developer, you may or may not have the option to delete cache files. Here, we have used the Slack app to show you how to delete the app cache.
#1: Go to the Settings app.
#2: Scroll down and click Slack.
#3: Enable Reset Cache on the next launch if it is turned off.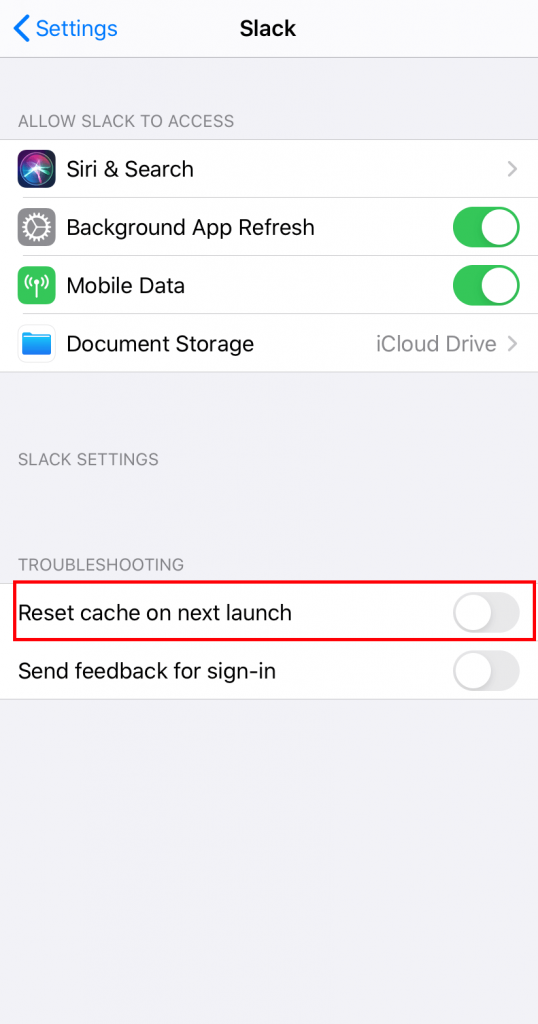 Sometimes, the options to clear cache will locate inside the app. For example, you can delete the cache of the Chrome browser by using its inbuilt settings.
How to Clear App Cache on iPhone & iPad by Reinstalling the Apps
One of the easiest ways to delete the cache of any app is by removing them from your device and then reinstalling it from the Apple store. You can also delete the unused apps to free up some space.
#1: Open settings and select the General menu.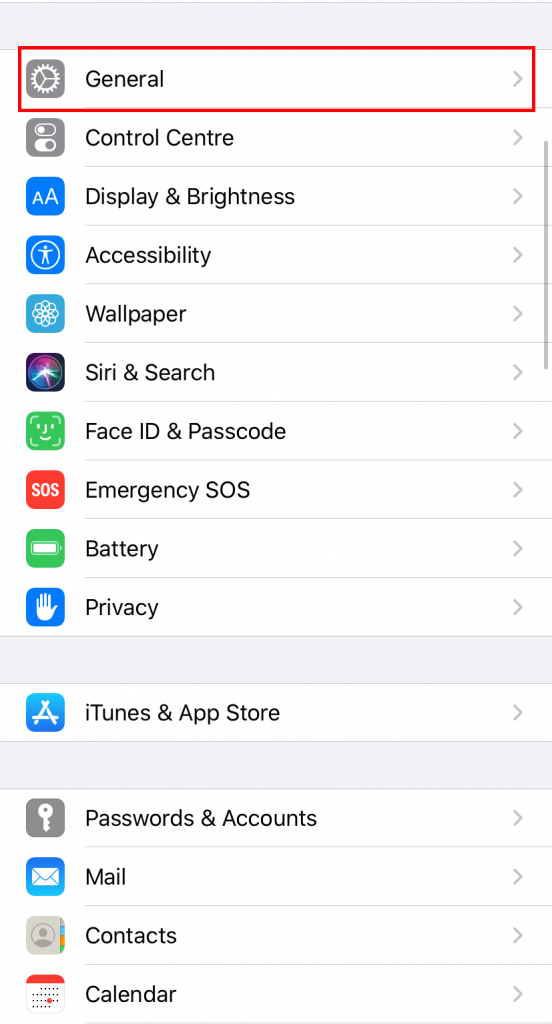 #2: Select iPhone storage to determine which application has used more space on your device.
#3: Select the app which occupied too much space.
#4: Tap Delete App.
#5: Again, select Delete App to confirm the process.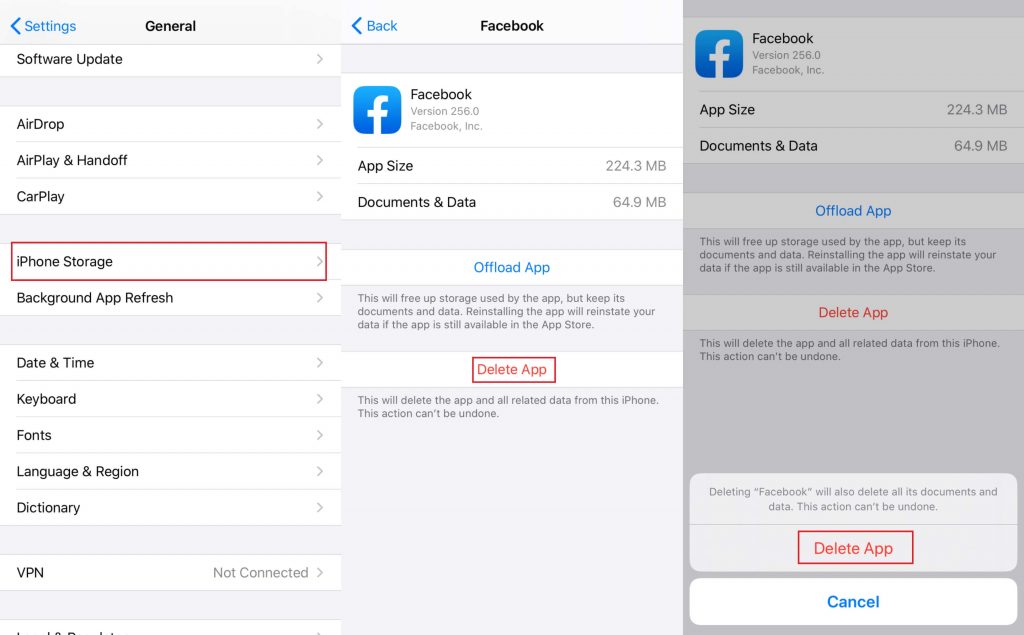 #6: Upon deleting, all the cache files associated with that will be removed from your device. Now, head to the App Store and download the app which you uninstalled.
Delete iPhone/iPad cache using third-party software
In addition to the above-mentioned methods, you can also use third-party software like PhoneClean, iMyFone Umate, and more. You need to install this software on your Windows or macOS systems, and then you have to connect your iPhone/iPad to the PC. Once connected, you can delete all the cache files easily and quickly.
Clearing cache on iOS is straightforward, and you can use the above-mentioned information to do the same. In addition to boosting the performance of an app, it also frees up some space on your device.
Similarly, you can clear the cache on
FAQ
Ho to clear cookies from iPhone/ iPad?
To clear cookies on iPhone/ iPad, click Settings > Safari > Clear History and Website Data > Tap Clear History and Data.
Does clearing cache delete any data?
No, removing cache deletes only the unwanted cache files.
How do I clear the cache on my iPhone/ iPad?
You can clean the cache files on your iPhone/ iPad using the above-mentioned.
Disclosure: If we like a product or service, we might refer them to our readers via an affiliate link, which means we may receive a referral commission from the sale if you buy the product that we recommended, read more about that in our affiliate disclosure.