14 Common IPTV Problems and Solutions That You Should Know
Internet Protocol Television (IPTV) is not a reliable streaming technology. Sometimes, the IPTV Player or the IPTV provider does not work properly, and you will face several issues while streaming the content. Some of the common IPTV problems are app crashing, frozen screens, and buffering. If you are an IPTV user who is facing these issues, make use of the methods listed below to troubleshoot the common IPTV problems.
1. Incorrect Login Credentials
One of the most common problems that people face in IPTV is the login issue. Sometimes, the IPTV app hangs so much that it takes ages to log in to your account. In other cases, the M3U link or playlist file offered by the IPTV Provider is invalid and doesn't work.
Solutions:
Wait for a few minutes if you cannot log in.
Check if you are putting in the right email address and password, M3U link, Xtream Codes, or other login details.
Contact the IPTV Provider immediately if the login credentials are invalid.
Try using a different IPTV Player.
2. Loading Issues
The buffering and loading problems in IPTV are common and it occurs due to a bad internet connection. Poor internet connectivity is one of the main problems for buffering or slow loading of videos. Moreover, this problem is not IPTV specific but is relevant to all cell phones, laptops, or Smart TVs.
Solutions:
Restart the IPTV app on your Smart TV or any device to solve the loading process.
Delete and then reinstall the IPTV Player app.
3. Poor Internet Connection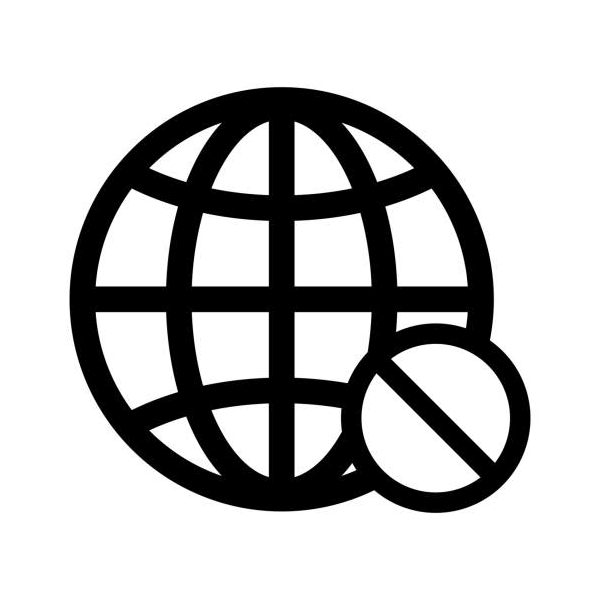 There is a significant misconception that IPTV requires only a low Internet speed of 4 Mbps. But this is not true, as it requires at least 20 Mbps to enjoy the 4K HD streaming. Connecting the device to a strong Internet connection allows you to get rid of problems like IPTV app freezing, buffering, or loading screen issues.
Solutions:
Get a good Internet connection of at least 20 Mbps speed. There is no fun in watching IPTV in normal quality.
If you have a good internet connection but are still facing the issue, check the WiFi router.
Use a fiber optic cable for the Internet to get a seamless streaming experience.
4. Blank Screen
A lot of people have complained about the blank screen problem while streaming IPTV videos. The IPTV Player does not show the content or app interface and displays only a black screen. In some cases, the IPTV player exhibits a black screen while streaming IPTV content on Android or any device. You will hear only the audio. There are many reasons why the blank screen issue happens, such as huge traffic to the IPTV server, outdated IPTV player, and unstable Internet connection.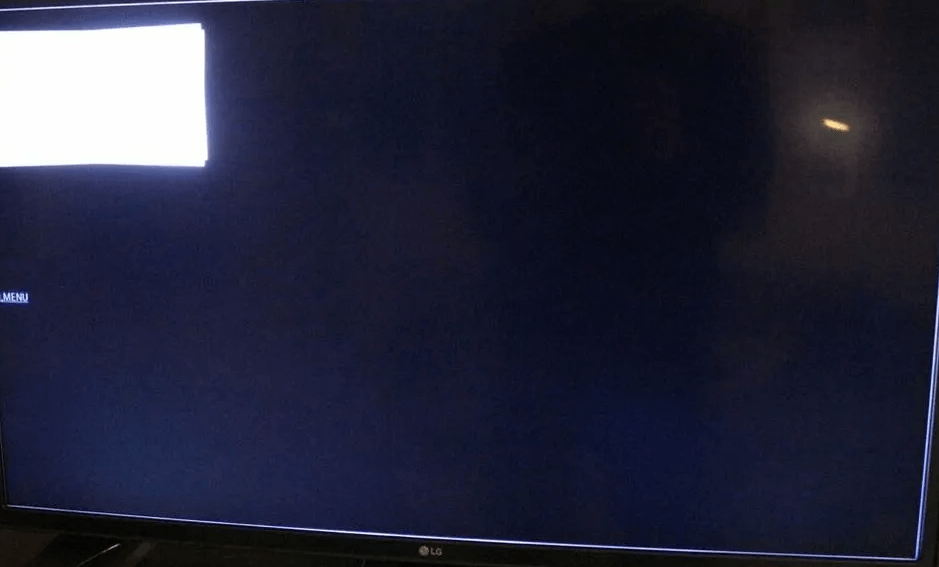 Solutions:
Update your IPTV player to its latest version.
Close and relaunch the IPTV app.
Report the server issue immediately to the IPTV Provider.
Uninstall and reinstall the Player again.
5. IPTV Server Issues
Server Issues are the most common issues faced by most IPTV users. Overloading and heavy traffic is the reason for server outage issues.
Solutions:
Reach the Customer support
Check for any updates regarding the server issue on the IPTV Provider's official website or social media page.
Try again after 10 minutes.
6. Device Incompatibility
Some IPTV Players are compatible with only certain devices. You can sideload the app on incompatible devices. But you won't be able to access the complete features of the IPTV player and will face several streaming issues due to incompatibility.
Solutions:
Check for compatible devices on the IPTV support page.
Install the alternate IPTV player that is compatible with your device.
7. Outdated IPTV Player
One of the primary reasons for video buffering and app crashing or freezing issues is the outdated IPTV player. Check for the app updates regularly because frequent updates will fix malfunctions and give access to new features and security.
Solutions:
Update the IPTV Player on your device.
Close and relaunch the IPTV Player.
Restart your device.
8. IPTV Player Issues
Sometimes, the IPTV Player you are using will have performance issues. Due to this, the IPTV content may not load properly. If that is the case, you need to change the IPTV player. There are plenty of IPTV apps available for smartphones and TVs.
Solutions:
Use different IPTV player apps on your device. Check our list of best IPTV player apps for different devices.
Restart the IPTV player.
Try again after 10 minutes.
9. IPTV Provider's Subscription Expired
If the subscription for your IPTV Provider or IPTV Player is expired, you cannot access the live TV channels and on-demand videos on the IPTV Player.
Solutions:
Ensure to subscribe to a new plan or renew the plan from any of the best IPTV Providers.
Contact IPTV customer care support if you can't renew the plan.
10. Geo-Restrictions
You cannot access all the IPTV services in every region. Some IPTV Providers are geo-restricted in some countries. Accessing this service in your region can cause legal issues. If you want to access the geo-restricted service, enable the VPN to access the IPTV content.

Solutions:
Make use of premium VPN services like NordVPN and select a suitable server location.
Restart the IPTV Player.
If the problem continues, connect the VPN server to another location and try again.
11. IPTV App Crashing Issue
The most common reason for the app crashing is high-quality streaming, a low Internet connection, excessive app cache, and an outdated IPTV player. In addition, if you have been watching IPTV for too long, the app could crash.
Solutions:
Close and reopen the app after some time.
Reboot your streaming device.
Uninstall and reinstall the IPTV Player again.
Connect the device to stable WiFi.
Clear the IPTV Player app cache.
Update the IPTV player to its latest version.
12. Audio / Video Issues
The majority of IPTV users will face audio or video issues. Sometimes, the video will stream without sound, or the audio stops or does not match the video. This happens mainly due to the unstable internet connection and minor bugs on the app.
Solutions:
Connect the device to WiFi with higher bandwidth.
Clear the IPTV app cache.
Close and launch the app again.
Update the IPTV player to the latest version.
Restart your device.
Check whether you have customized audio or video settings on the IPTV Player.
13. Device Hardware Issues
Few IPTV Players require powerful and efficient device processors to run without any glitches. If the processor is weak or old, you cannot get a smooth experience while streaming channels or on-demand content on IPTV players. Sometimes, the IPTV app or any app on your device will not work due to defective hardware parts on the device.
Solutions:
There must be ventilation holes in your device to cool it down. Excess heat will damage the processor and the device.
IPTV is a heavy application, so it needs better storage capacity.
If any hardware part is defective in your device, take the device to the nearby service center.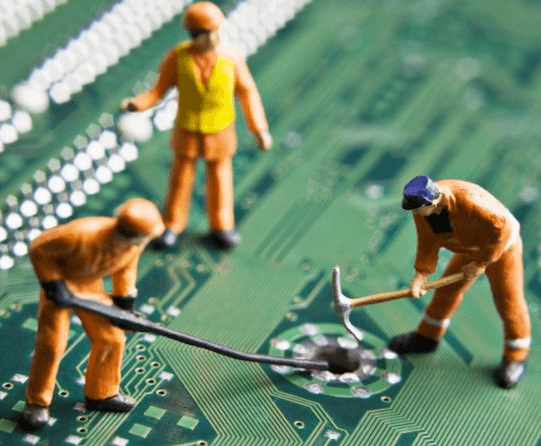 14. IPTV Service Shutdown
There are tons of IPTV Providers available online. Most IPTV services are not legal. As the IPTV Providers are illegal, the service may be shut down anytime. If you have a subscription from an IPTV Provider that is no longer available, the M3U link or the login credentials will not work, and you cannot access the content on the IPTV Player.
Solutions:
Always ensure to get a monthly or weekly subscription from an IPTV Provider.
Avoid subscribing to the yearly plan.
Try to reach the customer support team via mail or phone call.
Switch to another IPTV Provider.
Frequently Asked Questions
1. Why is IPTV not working?
The IPTV app may not work due to several reasons, such as an outdated app version, excessive app cache, poor Internet connection, incorrect login details, and more.
2. Is it safe to use IPTV?
No. IPTV is not safe to use. So, ensure to use a VPN while streaming IPTV content on your device.
3. Why is my IPTV freezing every 2 minutes?
If you have freezing problems with IPTV, you need to check your internet connection.
Disclosure: If we like a product or service, we might refer them to our readers via an affiliate link, which means we may receive a referral commission from the sale if you buy the product that we recommended, read more about that in our affiliate disclosure.