How to Uninstall/Delete Kodi Addons? [Updated Instruction]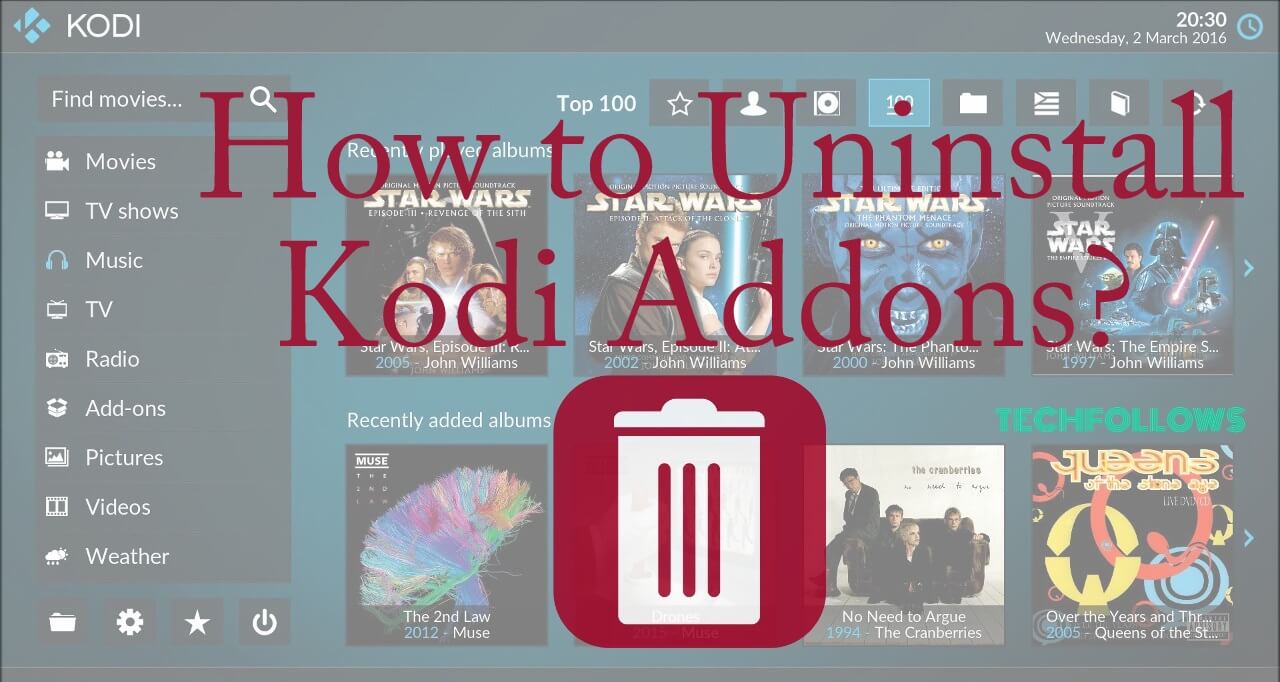 Kodi is an open-source media center which let you stream everything on your device. Along with streaming the media's, you can customize the interface according to your convenient. You can also install addons to access the media's that you can't imagine. By installing tons of addons, you may experience some streaming issues. Hence it is always good to keep your list as tidy as possible by removing the unwanted Kodi addons. Removing addons is almost easy as installing them and you can uninstall them within a few minutes. Watch the space below to know how to uninstall/delete addons from the Kodi media player.
(Disclaimer: Whenever you stream media through Kodi, you will have a risk on your privacy. Your ISP can track your real IP and your streaming activity with ease. Hence you must use VPN service to safeguard your privacy. It helps you to access the geo-blocked media's without revealing your original IP. Since so many VPN services are available on the market, we recommend you to use IPVanish as it offers strong security and privacy features.)
How to delete Kodi Addons?
Deleting or uninstalling addons from Kodi doesn't require rocket science. Just follow these simple to uninstall the Kodi addons within few minutes.
#1: Launch your Kodi Media Player and tap Addons option on the homepage.
#2: On the Addons page, select My Addons.
Related: How to Factory Data Reset Google Chromecast?
#3: On My Addons page, select All option.
#4: Installed Kodi addons will be displayed on the screen. Select and right-click the addon that you need to uninstall or delete.
#5: After right-clicking the addon, a pop-up box will appear on the screen. On that box, select Information.
#6: Then the information's related to that addon will be displayed on the screen. Select the Uninstall icon to start the deletion process.
#7: Now a pop-up message will appear on the screen stating whether you want to uninstall the addon or not. Select Yes to continue.
#8: Another pop-up message will appear on the screen stating whether you want to remove all the data's or not. Select Yes to uninstall the addon.
You may also like: Best Kodi Skins 2019
#9: That's it. The selected addon will be deleted or uninstalled from the Kodi media player within a few minutes.
To Conclude
It is very important to delete/uninstall the addons to avoid the streaming issue or any other issue. We hope the article provided here are very helpful to uninstall the addons with ease.
Thank you for visiting Techfollows.com. For further queries and feedback, feel free to leave a comment below.