Why did UKGC Suspend Triplebet's Licence?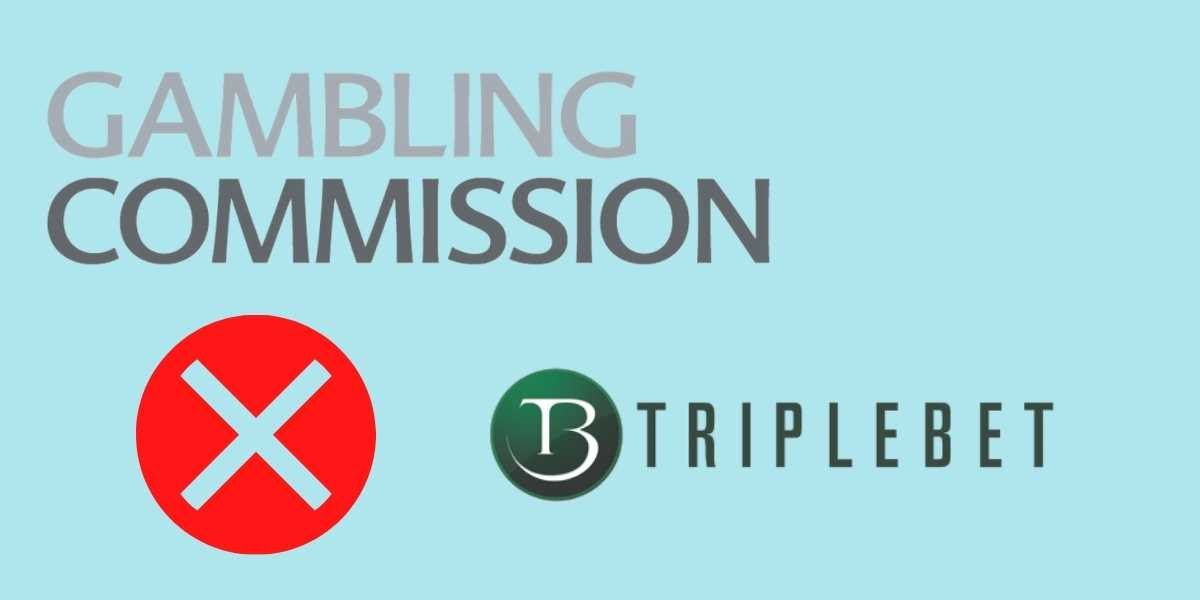 The British Gambling Commission (UKGC) has now revealed the details of Triplebet's licence suspension. The UKGC reports serious failings by the Matchbook operator in the aspects of social responsibility, anti-money laundering (AML), and due diligence inquiry into syndicates.
The commission has suspended the operations license of Triplebet since 18th February after a two-year review of the operator. It wasn't just a single case. During last year many independent bookmakers for UK players were fined by British Commission for several gambling activities against UKGC terms.
License Suspension
The regulator spotted examples of players who were not given sufficient anti-money laundering interaction by the matchbook operator. In one instance, a player staked more than £2m in one day without having been subjected to any source of funds or wealth checks. One other player made a deposit and withdrawal of a large sum of money in a single same-day without placing any bets, with no form of AML check carried out.
Matchbook did nothing to monitor or interact with the alleged player.
A different bettor lost a whopping $714,000 in one year before the British Gambling Commission raised suspicions that the money may be connected to a family member who had previously been convicted of gambling-related misconducts.
Triplebet stated that many of these players were known to be professional gamblers and thus had low risks of money laundering. However, the operator could not produce any evidence to back up these claims.
For the Matchbook's ten most consistent players on their sports betting exchange, the UKGC said only basic address and identity checks were carried out, with no risk profiles or source of funds checks undertaken.
AML and Social Responsibility Failings
The regulator stated that Triplebet had failed to set out any objective criteria for reclassifying the money-laundering risk level of its players or to point out any enhanced due diligence AML measures for its high-risk customers.
The commission added that the operator did not release any guidelines for when there should be a source of funds investigation and pointed out that Triplebet's recording process was inadequate.
Triplebet also supported account-to-account funds transfers, which was an apparent risk for money laundering according to the regulators. Within the timeframe of November 2014 and May 2018, funds of approximately £3.2 million and $2.4 million had been transferred from British customers to other customers in different places, with up to £1.1 million and $1.8 million going the other way.
Triplebet could not provide any record refusal for an account-to-account transfer.
While Triplebet stated that no proof of actual money-laundering was discovered, the commission maintained that this does not mean the business did not violate the area's License Conditions and Codes of Practice (LCCP).
In terms of social responsibility, the UKGC cited the instance of a bettor who gambled a "huge sum" for several hours during the day and also late at night on consecutive days without facing any interaction.
A further instance was of a player who had previously self-excluded and reopened his account six months later and proceeded to play for 10 hours a day on consecutive days. This led to a loss of significant amounts before he self-excluded again.
The commission also reported that one of largest customers owned by Triplebet was a syndicate, whose major contributor possessed a "beneficial interest" in the Matchbook business. This syndicate allegedly stalked over $55 million on Matchbook's exchange with no form of documented risk assessment.
Another player was reported to have lost $714,000 in a single year, without any proof of due diligence being undertaken by the Matchbook provider.
When asked to make its social responsibility policy available, the only thing Triplebet was able to produce was a customer-facing document, rather than the internal document that is required in the LCCP.
All of these failings are what prompted the commission's regulatory panel to take up a review of the business's practices. iGB is aware that, after the UK Gambling Commission started its review of its methods, Triplebet had engaged the services of Alvarez and Marsal, which is a performance improvement consultancy.
The commission ensured to acknowledge that as of June 2018, Triplebet had taken the step to adopt a practical, responsible gambling policy. Nevertheless, Triplebet had not successfully adopted all the recommendations as at the time of the license hearing in the latter part of January, after deciding to implement them in different phases. Because of the shortcomings, the licence was suspended.
Triplebet was also slammed with a fine of £739,099 by the commission.
In addition to the £739,099 fine, the commission also imposed more conditions on Triplebet's license that required it to implement in full the consultants' recommendations. The Matchbook provider is also required to provide auditors' reports every six months and ban all forms of account-to-account transfers.
The recommendations offered by Alavarez and Marsal included new policies regarding the fair treatment of clients, setting up of a compliance committee, putting a new responsible gambling algorithm in place, and also progress towards Safer Gambling Standard certification by Gamcare.
Thank you for visiting techfollows.com.
Disclosure: If we like a product or service, we might refer them to our readers via an affiliate link, which means we may receive a referral commission from the sale if you buy the product that we recommended, read more about that in our affiliate disclosure.