How To Get An Indian IP Address With A VPN For Free?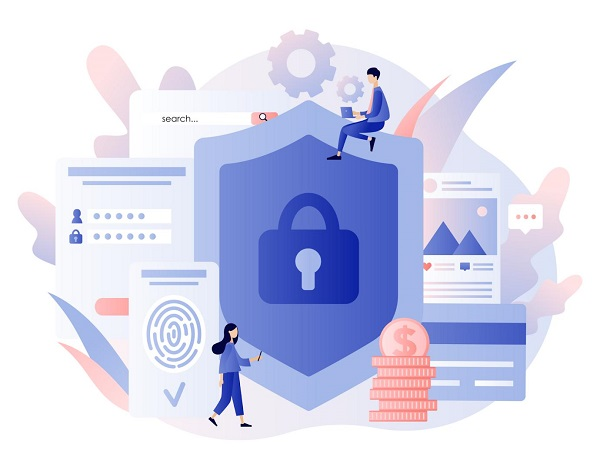 A VPN, or virtual private network, is a tool that helps you to secure your online activities and protect your privacy while browsing the internet. In India, there are several reasons one may want to use a VPN for India for several reasons, including accessing geo-restricted content and protecting their online privacy. One of the main reasons why someone might need an Indian VPN is to access Indian streaming services, such as Voot and Netflix India, which are unavailable outside the country. With an Indian VPN, you can hide your location and appear as though you're in India, allowing you to access these services anywhere in the world.
Privacy concerns might lead someone to use a VPN in India. In recent years, India has passed a law requiring all VPN providers to store customers' information, potentially leading to privacy breaches. A VPN encrypts your internet traffic, protecting your data and online activities from prying eyes, such as internet service providers, governments, and hackers.
This blog post discusses how you can get a free Indian IP address using a VPN for India. A free Indian VPN allows you to access geo-restricted content, protect your privacy, and ensure your online security.
List of Best 3 Free VPNs for an Indian IP in 2023
Whether you're looking for the best VPN for India or the best server on the web, we've got you covered! We've compiled a list of the top three VPNs that offer the best IP access for people in India. These VPNs allow you to bypass censorship and geo-blocking and access content from all over the world.
1. iTop VPN– Best VPN to get an Indian IP address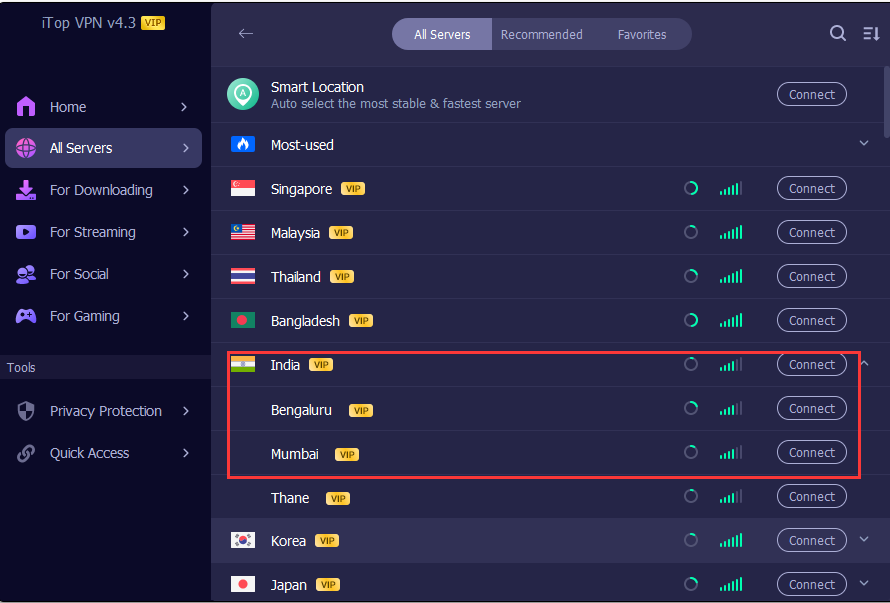 iTop VPN is a Virtual Private Network (VPN) service that provides Indian IP addresses to users, allowing them to access websites and online services restricted in India. With iTop VPN, users can bypass censorship and geo-restrictions and enjoy a secure and private browsing experience.
By connecting to a server in India, users can access restricted content as if they were physically located within the country, making iTop VPN an ideal solution for accessing Indian IPs from anywhere in the world.
What are the Key features of iTop VPN?
Secure and Stable performance
iTop VPN provides users with an Indian IP address, enabling them to access restricted websites and services in India.
1800+ VPN Servers
A wide network of servers in India provides users access to restricted content from different parts of the world.
Easy-to-use
In addition to its user-friendly nature and ease of configuration, it is flexible enough to fit the needs of users with various levels of technical expertise.
Fast Server Speeds
It has fast server speeds, ensuring a smooth and seamless user browsing experience.
Robust Security
VPN for India uses robust security measures such as encryption and a no-logs policy to keep users' online activities and personal information secure while accessing restricted content in India.
Cross-platform compatibility
There is no need to worry about compatibility issues as it works with many devices. You can download VPN for PC Windows, Mac, iOS, and Android.
Pros
Bypass any limitations
A more secure environment
Getting access to restricted content
Speedy server performance
Useful and easy to use
Wi-Fi safety on public networks
Cons
The number of dedicated gaming servers is limited
2. Sufshark VPN
If you're looking for a VPN with blazing-fast speeds, top-notch security and privacy, and unlimited bandwidth and devices, look no further than our VPN service. With servers up to 10Gbit, you can stream and surf without lag or buffering. And with a 7-day free trial on iOS, macOS, and Android, you can test it out for yourself without commitment.
Here are some benefits of using a VPN for India:
By making your location invisible, you can avoid being found.
You can browse in private mode if you wish.
You won't have to worry about travel restrictions using a VPN for India.
You can rest assured that your privacy is protected with it.
Search for real results when you want to find them.
Pros
Secure web access
WireGuard protocol performs quickly
Features that ensure strong security
Excellent customer service
Try it free for 7 days
Cons
After the free trial, you will have to pay
It's slightly worse on Apple
3. Proton VPN
ProtonVPN is an excellent VPN service that provides speed and security. It offers a high level of encryption, and you can choose from four protocols to give you the best results. You can also access a wide range of servers across the globe, so you don't have to worry about slow connection speeds.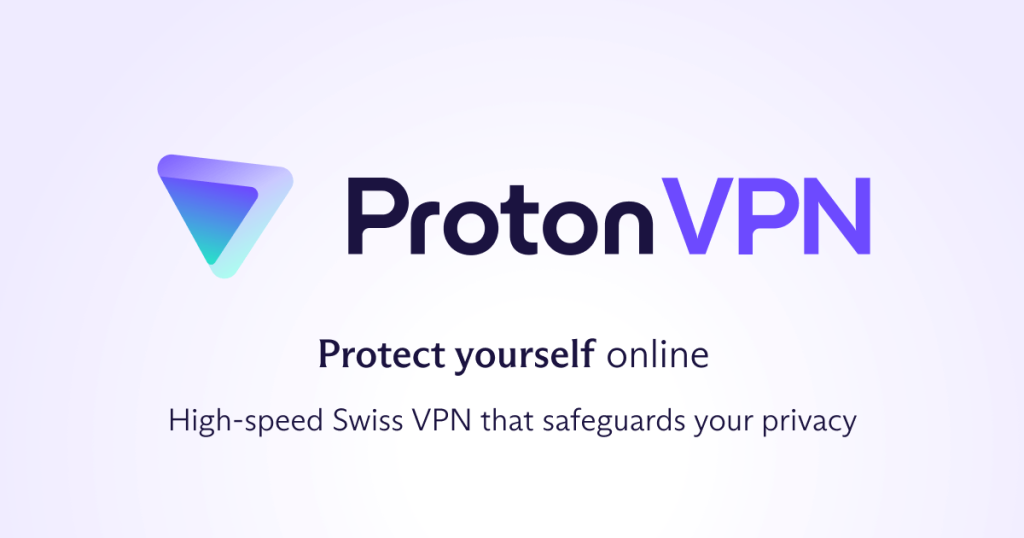 Among its features are:
Various protocols are available, including OpenVPN, IKEv2/IPSec, and Wireguard.
You can use Secure Core to route your traffic over multiple servers and countries, ensuring that your data is encrypted and secure at all times.
Your data is also protected from surveillance and censorship by servers worldwide.
No-logs policy ensures the privacy of your online activities.
Pros
A limitless amount of bandwidth
Logging policy for private use
Security features include a kill switch
Data and passwords are kept secure
Accessing any website or content
Cons
All torrent traffic is blocked
The three server locations are the only ones
The Fastest Way To Get A Free Indian IP Address With VPN For India
Getting an Indian IP address for free is possible with some VPN services, although these services may have limited bandwidth, slower speeds, and limited server options. Here are the steps to get a free Indian IP address using a free Indian VPN:
Search for a free VPN service that offers Indian servers.
Install the VPN service on your device.
Launch the VPN app and sign in to your account, if required.
Connect to an Indian server.
Once connected, your device's IP address should appear as an Indian IP address.
Note: Some free VPN services may collect and sell your data, so it's important to research and choose a reputable provider.
Final Words
Using a VPN is the simplest way to get an Indian IP address. A VPN for India is an encrypted tunnel between your computer and a remote server. It masks your real IP address, the unique identifier your Internet Service Provider (ISP) assigned to you. iTop VPN is your key to unlocking a secure and private internet connection. The iTop VPN protects your data from cybercriminals by letting you access the websites and content you want. You can also bypass geo-restrictions with iTop VPN to access any content anywhere in the world.
Disclosure: If we like a product or service, we might refer them to our readers via an affiliate link, which means we may receive a referral commission from the sale if you buy the product that we recommended, read more about that in our affiliate disclosure.