How to Unblock Epix Outside the US
Epix is an American cable and satellite TV network that offers an online streaming platform. It has a fantastic collection of content from movies, TV shows, documentaries, and much more.
Epix is a popular IPTV but unfortunately, the site is geo-blocked, which means you cannot access it outside the US. So, if you have traveled or moved abroad, you won't be able to follow up with your favorite TV show or any content.
However, a VPN will help you evade the geo-restrictions and access Epix from anywhere. In this article, we will show you why a VPN is necessary, the best VPNs available, and much more.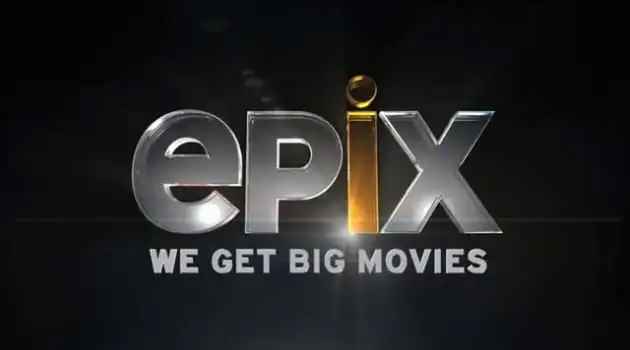 A short guide on how to watch Epix from abroad
Choose a reliable VPN service and sign up. All our suggestions below in this guide are reliable.
Select the appropriate VPN app or client and install it on your device.
Launch the VPN and choose any US server from the list.
Open the Epix site or app and enjoy streaming your favorite content.
Why is a VPN necessary to watch Epix outside the US
Like other popular streaming services, Epix uses geo-blocks to restrict its content to the US audience.
How does this work? Every device that you can use to stream Epix content has a unique address known as an IP address. This enables it to connect to the internet but also shows your location. So, Epix will block your connection if you are not in the US.
So, how does a US VPN help? It will encrypt your traffic and assign you a US IP address when you connect to a US server. This will let you evade the geo-restriction and watch Epix content from wherever worldwide.
Thankfully, the VPNs featured in this guide have vast high-speed servers in the US with thousands of IP addresses that are updated regularly. As a result, Epix's VPN-blocking technology will less likely to detect you have a VPN IP address. And if it does, you can always switch to another one.
Besides evading geo-blocks, a VPN can do much more. For example, your internet service provider (ISP) might be throttling your internet because streaming consumes more data. As a result, you will get mediocre speed, which will ruin your streaming experience. However, a VPN will encrypt your traffic, preventing your ISP from seeing what you are doing online.
Furthermore, a VPN will protect your data when streaming on an unsecured Wi-Fi network.
Can I Unblock Epix without a VPN?
Accessing Epix without a VPN can be tricky, especially outside the United States. But with a proxy, you can bypass the geo-restrictions and enjoy the streaming service from anywhere in the world. Here's how to do it:
Choose a reliable proxy: Many free proxies are available, but they may not be secure or reliable. It's highly recommended to use a paid proxy service that guarantees speed, security, and anonymity. Look for a proxy located in the United States to access Epix.
Configure your device: Once you have a proxy, you need to configure your device to use it. Open up your device's network settings and enter the proxy details. You can configure proxy settings in the browser's options menu if you're using a browser.
Test the connection: After configuring the proxy, test the connection by visiting a website. If the website loads without any issues, you're good to go.
Access Epix: Open the Epix website or app and log in with your credentials. You should now be able to access the content without any restrictions.
Remember, using a proxy can slow your internet speed, so choose a proxy that offers high speed and low latency. Also, use a secure connection (HTTPS) when accessing sensitive information. With these precautions in mind, you can enjoy Epix from anywhere in the world without a VPN.
A detailed breakdown of the best VPNs to unblock Epix from abroad
Not all VPNs are capable of streaming Epix outside the US. So, we used the following criteria when looking for the most suitable VPNs for Epix.
Reliably unblocks Epix Now outside the US.
Many servers are in different US locations.
Wide variety of apps to stream Epix on multiple devices
Solid security and privacy
Trustworthy zero-logs policy
Dependable customer care support with a live chat option
Here is a list of watching Epix from anywhere
ExpressVPN
ExpressVPN is our top recommendation to unblock Epix outside the US. It is a reliable service with a long-standing reputation for evading geo-restrictions and VPN blocks.
The VPN has active servers in several US locations, including New York, Chicago, Los Angeles, Seattle, Phoenix, etc. This will help you to get a US IP address to unblock Epix from anywhere in the world. In addition, most of the servers have incredible speeds to stream high-quality videos without buffering issues.
Besides, it has a massive global network of more than 3000 servers in over 94 countries. Hence, you'll be able to unblock content from other streaming services like Netflix, BBC iPlayer, etc.
ExpressVPN will secure your data and connections with military-grade AES 256-bit encryption. Also, it uses RAM-only servers to ensure that your logs aren't saved on the servers. In fact, these servers are much faster than hard-disk servers.
NordVPN
NordVPN is another reliable VPN service to unblock Epix outside the US. It is known for its fast speeds, watertight security, and dependable customer support.
It has over 1,970 servers in 15 US server locations such as Atlanta, Charlotte, Dallas, Chicago, San Francisco, etc. The VPN will alter your IP address to a US-specific one when you connect to any of the servers. The bigger the server network, the more, the merrier. This is because you can always switch to another server if Epix blocks your connection.
Accumulatively, NordVPN has more than 5596 servers in 59 countries worldwide. As a result, you can access blocked websites and apps in other regions as well.
Fortunately, most of the servers are super-fast, allowing you to stream 4K videos. In addition, the VPN uses Nordlynx, a proprietary protocol based on WiredGuard, that offers improved speeds than traditional protocols.
NordVPN has apps for almost all operating systems, such as Windows, macOS, iOS, and Android. This will enable you to stream Epix on laptops and mobile devices. What's more, you can also install it on your router to evade geo-restrictions on devices that don't support VPNs, like smart TVs and gaming consoles.
Surfshark
Surfshark is another excellent VPN option to unblock Epix from abroad. It is popular for offering premium features at low prices, which is good value for money.
As mentioned earlier, you can only access Epix if you are in the US. However, Surfshark has over 600 servers in over 35 US cities that you can use. They will assign you a US IP address that will trick Epix that you are within the US borders. The servers are top-notch, allowing you to stream high-quality content.
This is where Surfshark subscriptions get better. It works well with major platforms, including macOS, Windows, Android, iOS, and Linux. Also, there is no limitation to the number of devices you can use simultaneously.
Surfshark has a well-rounded feature set in terms of security. You will get AES 256-bit encryption, obfuscation, a kill switch, and IPv6/WebRTC/DNS leak protection. Also, it implements a strict zero-logs policy.
Private Internet Access (PIA)
Private Internet Access (PIA) is suitable for unblocking Epix as the provider is based in the US. It has high-speed servers, unlimited bandwidth, dedicated apps, and other useful advanced features.
This is arguably the biggest VPN, with more than 30,000 servers worldwide. In the US alone, it has over 7000 servers in strategic locations like New York, Seattle, San Francisco, etc.
Although its servers aren't as faster as ExpressVPN or NordVPN, you will get sufficient speed to stream Epix content without any issues. Also, many servers prevent overcrowding, which helps to improve speed.
The default encryption is AES-128, but you can always upgrade to AES 256-bit encryption. Also, the VPN has a reliable kill switch and does not leak DNS, WebRTC, or IP addresses. This will keep you safe even when using unsecured Wi-Fi networks.
IPVanish
Last but not least, our suggestion to unblock Epix outside the US is IPVanish. It has an easy-to-navigate interface, but if you need assistance, you can always contact customer support, available 24/7.
The VPN allows you to use more than 1,100 servers in various US locations like Miami, Dallas, Houston, Atlanta, etc. Any of these servers will change your IP address so you can stream Epix content like you are within the US.
IPVanish offers native apps for Android, Windows, macOS, iOS, and Amazon Firestick. Like Surfshark, it allows you to connect unlimited devices simultaneously, which will come in handy if there are many streaming devices in your household.
The provider employs world-class security features to keep you safe when using the internet. They include military-grade encryption, DNS/IP leak protection, kill switch, advanced protocols, and split tunneling.
The best shows to watch on Epix in 2023
The Old Man
The Terminal List
Black Bird
Moonhaven
Dark Winds
Loot
Severance
The Lincoln Lawyer
The Offer
The Staircase
Difference between Epix and Epix Now
There is not much difference between the content you can watch on both services. The only major difference is accessibility. Epix Now is an online streaming service that you can subscribe to and watch on the go.
On the other hand, Epix requires you to validate your subscription with a cable Tv provider. If you are not a US citizen, you probably don't have cable service.
Bottom line
Epix is an outstanding streaming service with tons of exciting content you can enjoy watching. Sadly, it is unavailable in the US, so you cannot access it if you are abroad. The only way to bypass the geo-restrictions is to use a VPN. It will also protect your connections and keep you private online.
How to watch Epix abroad frequently asked questions (FAQs)
1. Is it illegal to unblock Epix with a VPN?
It will depend on where you are using a VPN from. Most countries worldwide permit VPN usage, but some, like China and Belarus, ban VPNs completely. So, you can get into trouble with punishments ranging from hefty fines to imprisonment.
2. Can I unblock Epix with a free VPN?
Most free VPNs won't be able to bypass Epix's geo-restrictions and VPN blocks. Even if you get one that does, its servers will likely be congested, slowing your speeds significantly.
What devices can I use to stream Epix?
Epix is compatible with various devices, including Android, Windows, iPhone, iPad, macOS, Apple TV, Android TV, Roku, etc. 
Does Epix offer a free trial?
Yes, Epix has a 7-day free trial offer. This means you can watch your favorite content for up to a week.
Disclosure: If we like a product or service, we might refer them to our readers via an affiliate link, which means we may receive a referral commission from the sale if you buy the product that we recommended, read more about that in our affiliate disclosure.