TunnelBear VPN Review – Is This VPN 100% Safe?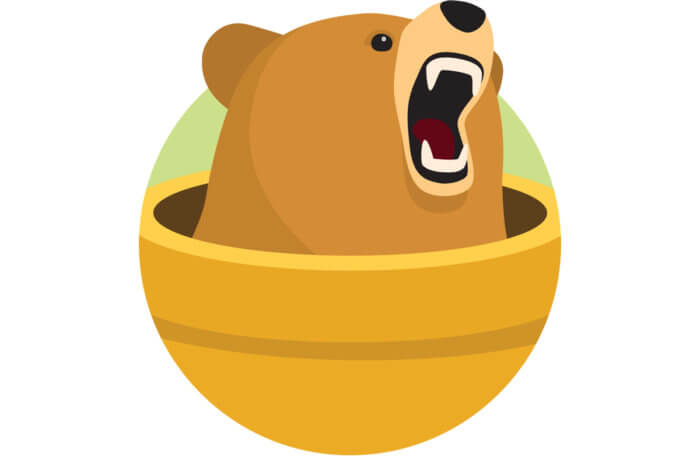 TunnelBear is a simple and private VPN service which offers secure access to the open internet. Bought by McAfee in March 2018, TunnelBear offers both free and paid VPN service across the wide range of platforms including Android, Mac, iOS, Windows and browser plugins for Firefox, Chrome, and Opera. The VPN is excellent for the beginners as it is easy to use. The service also comes with well-written privacy policy which up-to-date and transparent. Is this VPN is 100% safe to use? To find it out, read this detailed review on TunnelBear VPN by Techfollows.com!
Table of Contents:
TunnelBear VPN Price
TunnelBear VPN Supported Devices
TunnelBear VPN Server Locations
TunnelBear VPN Privacy & Logging
TunnelBear VPN Speed & Reliability
TunnelBear VPN Streaming and Torrenting
TunnelBear VPN Client Setup
TunnelBear VPN for Windows
TunnelBear VPN for Android
TunnelBear VPN for iOS
TunnelBear VPN Browser Extensions
TunnelBear VPN Customer Support
TunnelBear VPN Advantages & Disadvantages
TunnelBear VPN Alternatives
TunnelBear VPN Review and Final Thoughts
TunnelBear Price
TunnerBear VPN comes with two price plans of $9.99 per month and $59.99 per year. The company doesn't offer you a free trial. Instead, they will provide you the free plan in the name of "Little Plan" to give you an idea about the software. You can also referral program to earn money by inviting your friends and family member to the TunnelBear. You can earn up to $30 (depending on package) for a single referral. When it comes to payment methods, the company offers two payment options of credit/debit card and Bitcoin. Unfortunately, it doesn't provide Paypal and other international options.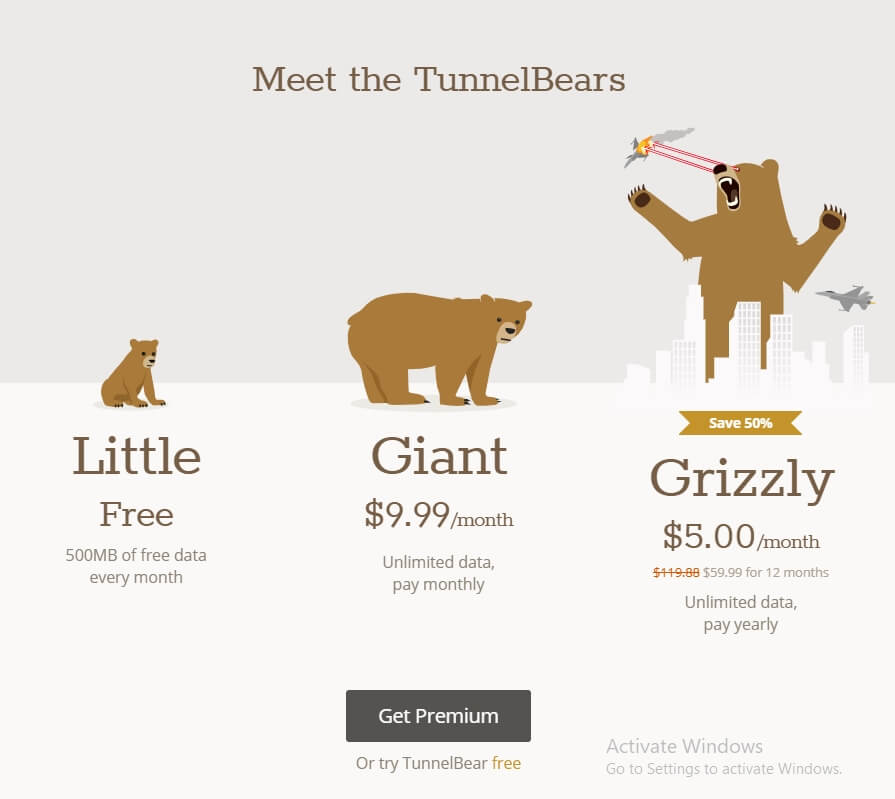 TunnelBear Supported Devices
Apps: Windows, Android, iOS, Mac, Linux
Browser Extensions: Mozilla Firefox, Google Chrome, Opera
Gaming Consoles & Streaming Devices: NIL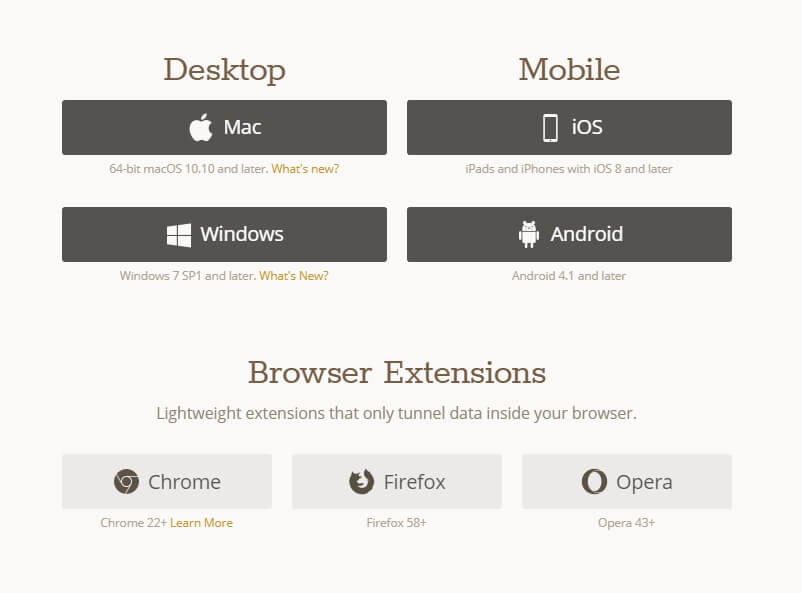 TunnelBear Server Locations
TunnelBear offers only a few numbers of server locations across 22 countries. It offers servers across important locations like US, Australia, Western Europe, North America, Mexico, Japan and more. If you want a VPN provider with more server locations, we recommend you to use HideMyAss! (offers servers across 190 countries). With TunnelBear, you will not have the option for city-level selection. The server locations are limited to four in Asia and one server in South America.
TunnelBear Privacy & Logging
The privacy policy of TunnelBear is transparent and it is very close to being zero log. It only collects the basic metadata details like total bandwidth and total lifetime connections. It doesn't records your IP address and there are no DNS or WebRTC leak to reveal your identity. The VPN also has Vigilant-bear kill switch to block the internet access immediately when the VPN connection was dropped out.
TunnelBear Speed & Reliability
When it comes to speed, TunnelBear doesn't compete with the top-tier providers. While connecting to the local connection, it showed decent download rates which are decent enough for the buffer-free streaming. The long-distance connection or international connection is adequate only for the general browsing. The latency across the server network is also pretty laggy, so gamers should consider other options like PrivateVPN or Hotspot Shield.
TunnelBear Streaming and Torrenting
In our performance test, TunnelBear hasn't provide consistent access to popular streaming services like Netflix or BBC iPlayer. Since it doesn't offers city-level choice, there are no servers to fall back on if the selected one fails. If you are an great fan of streaming, we recommend your to look out for other options. The company has recently update the service to permit torrenting in all servers. With faster uploads in local connection and minimal logging policy, the VPN shows decent performance in torrenting.
TunnelBear Client Setup
The website of TunnelBear VPN hosts the setup link for platforms like Windows, Mac, Android, and iOS, as well as the browser extensions like Google Chrome, Mozilla Firefox and Opera Mini. The VPN doesn't support platforms like Linux, gaming consoles, streaming devices, smart TVs or anything else.
Related: PureVPN Review
TunnelBear for Windows
TunnelBear Windows client can be downloaded from the official website. The windows client opens with grey color world cap centering your current location along with highlighting other VPN locations. There is no zoom option and you have to select the new location from the drop-down list. Since, the company has servers only in few countries, it takes only few seconds to scroll down the list. The client doesn't provides too many settings. The Vigilant-bear kill switch will block the internet access immediately when the VPN connection was dropped out. Even though the client doesn't give you the option to change protocol, you can use TCP for greater reliability.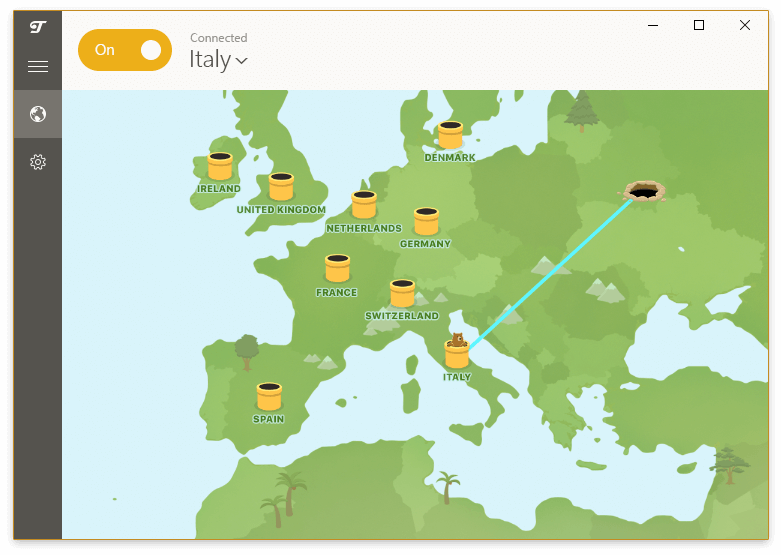 TunnelBear for Android
Users can download TunnelBear VPN apk from the Google Play Store. The Android client has a similar interface to the windows client. While opening the application you will have a similar grey color displaying your current location and other VPN locations. The application works a little better than the desktop client and you can switch from portrait to landscape view for the better view. Just like desktop, the Android client has options like auto-connect on the trusted network, vigilant kill switch, and Ghost Bear. In addition to these settings, the android client also has a few other options like enable/disable bear sounds, displaying fluffy clouds and more.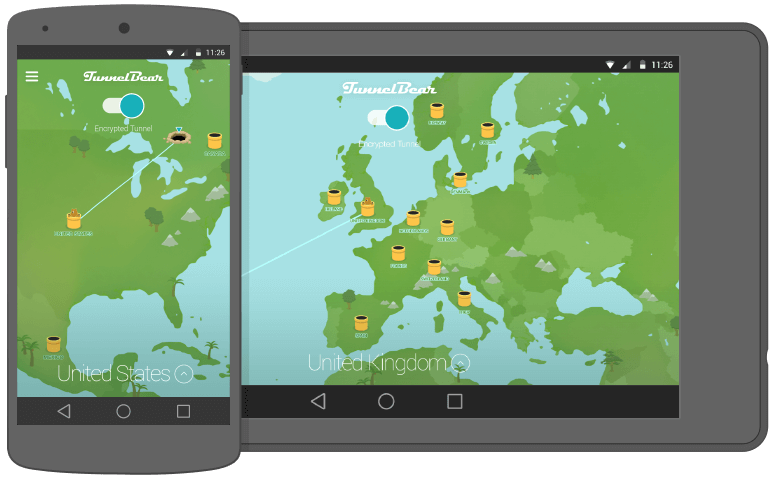 TunnelBear for iOS
Just like Android and desktop client, the iOS client also has a similar interface. iOS users can download TunnerBear VPN from the official App store. By tapping the downloading link on the website, you will be directed to the app store. Unfortunately, the iOS client doesn't have features like split tunneling, GhostBear and kill switch. But you will get the auto-connect feature on trusted networks.
TunnelBear Browser Extensions
Along with desktop and mobile clients, the company also offers proxy extensions for popular web browsers like Google Chrome, Mozilla Firefox, and Opera. With the extensions, you can connect/disconnect to the server from inside the browser. After installing the extension, a new icon will be added to the address bar. By clicking on the icon, you will be displayed by the server location. Just tap the location name and you will be connected to the server. The extensions work as a proxy to protect your browser traffic. These extensions will not offer the features like WebRTC, tracker blocking, kill switch and more.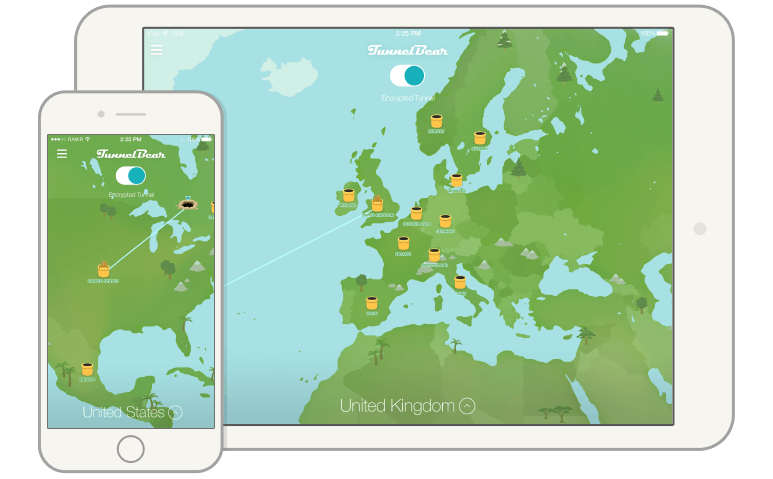 TunnelBear Customer Support
The customer support of TunnelBear VPN starts with articles for Troubleshooting, Billing, Getting Started, Announcements and more. The email responses are very slow and it will take nearly five hours to get the response. The live chat is also not effective and you have to create an account and sign in to ask a query. Fortunately, the articles on the website are well written and it will be very helpful to the beginners and non-technical people.
Advantages
Clear no-logging policy
Free plan for testing out the VPN service
GhostBear to access the geo-restricted contents.
Disadvantages
Small server network
No live chat
Inconsistent access to streaming sites
TunnelBear Alternatives
Windscribe: Windscribe is an popular VPN service accessible across major platforms like Android, iOS, Windows and Linux. There are 11 servers are available around the world for the free version and you can access more server locations if you have purchased the premium version.
Hide.me: Hide.me is another popular VPN service which is considered as the best alternative for TunnelBear VPN. The free service is applicable for the people who want quick VPN service and the users will get 2GB of data transfer per month.
ProtonVPN: ProtonVPN is another alternative VPN for TunnelBear and it provides excellent security for the users around the entire world. Started as an crowdfunded project, ProtonVPN has grown into one of the top free VPN service around the world.
TunnelBear VPN Review and Final Thoughts
The overall performance of TunnelBear VPN is consistently good and its free tier plan is extremely useful for the people who want VPN for the occasional purpose. TunnelBear is highly recommended for the beginners and the service has good privacy policy and the trivial connection logs.
We hope the article on TunnelBear VPN review is helpful to you. For further queries and feedback, please comment below.
Disclosure: If we like a product or service, we might refer them to our readers via an affiliate link, which means we may receive a referral commission from the sale if you buy the product that we recommended, read more about that in our affiliate disclosure.