What is a Virtual Office Space?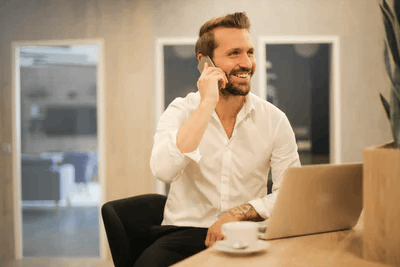 If you live in London and decide to move your business into an office space, you'll realize that the accompanying price tag can be a turn-off. It is for this reason that great interest would naturally be in the virtual office space London, according to the Hoxton Mix. The city has many similar offices. But how do you define the best space?
Let's just say there's a lot more to these spaces than meets the eye, and we'll delve into that shortly. We'll also explore the typical services offered by virtual office space in London and what's included in their packages. With that out of the way, let's dive right in!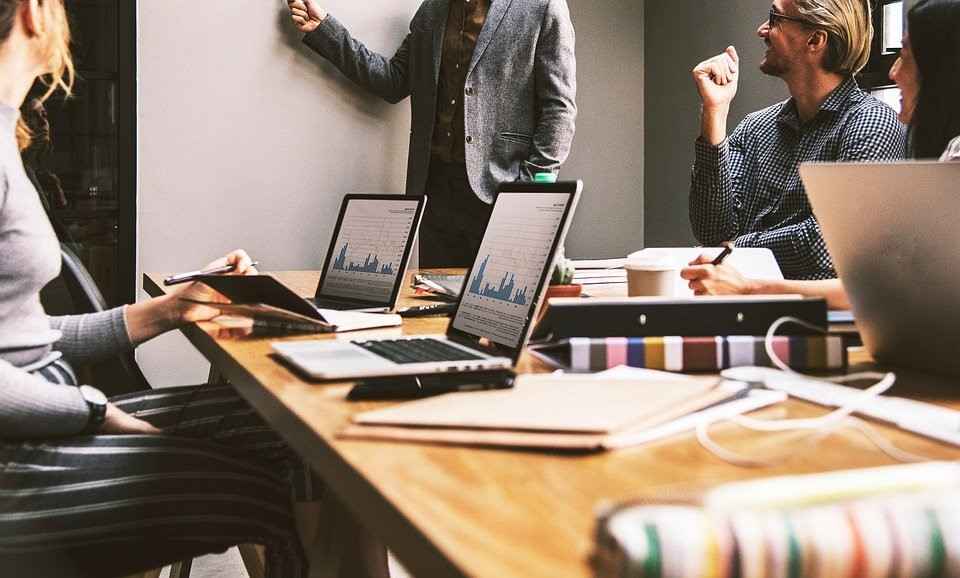 Defining the space
A virtual office space is a service that gives individuals and organizations the ability to partake in relevant activities without having to rent out an actual place. This means said activities occur in the digital space, allowing workers to function remotely. Prime office real estate in London is among the most expensive on earth, which means that this service is worth having a consideration.
The idea is that you can find a provider to get you this space; the accompanying services will be yours to enjoy. Chief of these services is a virtual office address, which gives you access to the mail services of an actual place as well as possible meeting rooms if necessary. Other services include the following:
Cloud-based information storage solutions
Virtual assistants and receptionists
Communication services(phone/e-mail)
Administrative tools
Quality office space
Space providers are often set up in a way that allows people from your small freelancer to your large corporation to acquire the above services. A quality London virtual office space offers work on a package-based model, allowing operations across, irrespective of size, to pay for the adequate package based on budget and need.
Such a provider should be sought after because of this ranging versatility, although other factors to consider when choosing a dealer are as follows:
How established and reputable the provider is
What the accompanying price tag is
The nature of the packages and how they fit into your plans
The helpful manner of customer service
The location of the space's address can serve you better if it's in a prestigious place
Check for the presence of AML (Anti Money Laundering) checks, which will ensure your spotlessness
Setting one up
Assuming that you have the right provider in mind, you can move on to having your own virtual office. Below is an example of a phase-by-phase process that gets you there:
Select the package that meets your specificities
Fill in both your personal and business information, such as contact details and business names
Choose an address among the many that may present themselves and
Create an account that will allow you to pay for the services and start using them as soon as you need to
Service activation could also be done after your account is set up; you can begin using mail handling, call forwarding, meeting space booking, and more.
These above steps guide is an approximate variation on how individuals and businesses can acquire a virtual office package and account. The solutions depend on the company provider. In any case, they usually provide flexibility and professional support without needing a physical presence.
What comes with it
Setting up a virtual office gives one several advantages, the most attractive of which is the fact that it's far more affordable than the aforementioned rentals in London. This also speaks to the fact that no money is spent on utilities, fittings, and maintenance. Employees also don't have to spend money on commuting, which saves them money while also saving the organization time.
This time is then spent working, which is done remotely and can allow more productivity as well as greater work flexibility on their part. Employees can also come from all over the world, and this can work in favor of companies that provide round-the-clock services, something separate time zones help with.
Visibility is also another thing to be aware of because the address given allows a sense of prestige to fall on the operation. A virtual office space address that reflects a prestigious location is attractive to potential customers. This is because it shows a level of professionalism and establishment, something that inspires confidence and trust.
Any problems?
The above benefits often work for many people, but others may still be apprehensive. This is because some operations need that physical environment for employees to interact with each other to help form relationships. This is also compounded by the digital element of it all that makes hacking a possibility.
However, these are issues that can be solved with innovative ideas. For example, some providers offer coworking services, which allow for the physical office environment without any of the cost. If this path isn't satisfactory, they could always use virtual reality.
As for the digital security aspect, the aforementioned cloud-based technology is helpful in this regard. It's by no means completely impervious to attacks, but quality clouds can keep malicious activity at bay. Summing up:
The benefits of remote work, applying to virtual office features, often outweigh the offload type
The services sometimes offer virtual reality as an option
Digital security and cloud-based tech help to cope with malicious activity
Freelance work in a virtual office, however, brings operation issues for people who rely on physical interactions
Innovative solutions can also cope with a physical office atmosphere
Quality services can effectively help with different activities
Final thoughts
Even though the global pandemic of a few years ago has faded away for the most part, and the world has opened up, these virtual spaces are here to stay. Every virtual office in London varies, and said variation means that a market has been established and will likely continue flourishing. This is mainly because of the above benefits of having these spaces at your disposal.
While legitimate concerns regarding security and the work environment are put up, developing technology allows for them to be curbed. This, as well as the upside that comes with said spaces, however, are based on the provider and package of choice, so this is something that you should choose carefully.
Disclosure: If we like a product or service, we might refer them to our readers via an affiliate link, which means we may receive a referral commission from the sale if you buy the product that we recommended, read more about that in our affiliate disclosure.