How Blockchain Is Revolutionising Online Gaming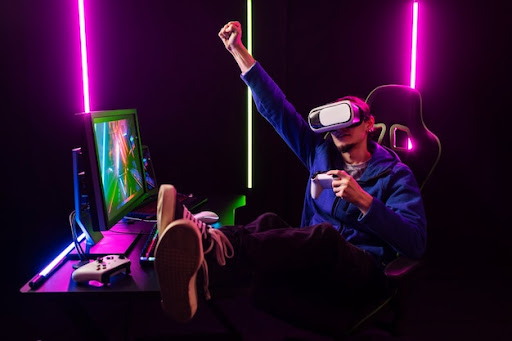 If you're a game lover, you must know about the latest trends in the gaming industry. The Gaming industry undergoes many frequent changes and embraces the latest technological trends. It wouldn't be wrong to say that the gaming industry is hungry to adopt revolutionary technologies. In today's digital world, blockchain technology is skyrocketing, which has not only made a foothold in financial technology (fintech) but also revolutionized the gaming industry. It is about to disrupt the gaming world. In this article, we'll be sharing remarkable aspects of blockchain that have benefited the gaming industry hugely. But before this, let us shed light on the basics of blockchain technology to help you better understand its scope in the gaming industry. 
What Is Blockchain Gaming?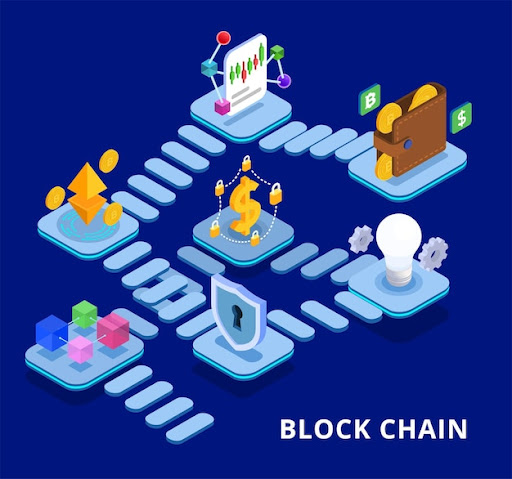 You might be thinking about the potential of blockchain and how it will disrupt the world gaming sector. Let's answer it. Blockchain is the latest method of storing and transferring data in a decentralized way. Decentralisation means that it divides the data into millions of smaller chunks and disseminates them across the network. This makes the blockchain unique. Due to its decentralised nature, there is no need for any centralised authority to manage or supervise the data. Another great aspect is that the data is immutable, which means that it cannot be changed. As it keeps on checking the data, any suspicious activity can easily be monitored. Additionally, the data is highly secured by strong encryption techniques, which set the blockchain apart from other traditional methods. With such remarkable capabilities, blockchain is about to change the face of the gaming industry and introduce players to the latest technology. 
How Blockchain Is Going To Disrupt the Gaming Industry?
Below, we'll be highlighting the most lavishing aspects of blockchain that will surprise gamers. So, let's blow the lid off of blockchain's unique properties.
1. Decentralisation, Ownership and Control
With the word blockchain, the first thing that comes to our minds is its decentralisation nature. It enables players to get their in-game assets in their control because of its decentralisation. It gives players the autonomy to buy, sell, trade, or own their in-game assets without the need to ask a centralised authority. They can do whatever they want. In this way, players can enjoy complete ownership of their in-game assets. They can transfer their game assets between different games without losing their value.
2. Play-to-earn Gaming
Can anyone imagine earning money while playing the game? Of course, it is not digestible. But blockchain technology has made it possible. It is great news for players that they can play the game, have fun, and earn money as well. Now, players can get the reward of playing and putting in effort to win the game. Cryptocurrencies are a great breakthrough in the digital world. Millions of people have started investing in them to earn money. They utilise automation to trade their crypto coins without having prior experience. Auto bots like Quantum Flash allow them to stay informed about the latest market news about the fluctuating values of their cryptocurrencies. Players can also earn cryptocurrencies as a reward when they complete any milestone in the game.  This opens up a great opportunity for them to earn money while playing and completing certain objectives in the game. This serves the purpose of entertainment along with making a handsome income. Axie Infinity and Sandbox are the two best examples of blockchain-based play-to-earn games. 
3. Security and Privacy in Crypto Gaming
Privacy and security are the two main things that players want to rest assured of. Crypto gaming allows them to make secure and private transactions and secure their data and in-game assets. The blockchain technology behind play-to-earn games allows players to utilise the most secure and private framework for playing the game. However, they must make sure that the crypto gaming platforms they use to play the game must provide them additional security for playing the game. Bybit is one of the top secure gaming platforms that allows gamers to invest and trade their crypto in-game assets. Whatever platform you use, ensure that it uses two-factor authentication to provide an extra layer of security to players. There are a variety of methods to store crypto assets. For example, Cold wallets are the most secure option to mitigate the risks of hacking. However, you must be informed about the risks and vulnerabilities that the blockchain has by default. You must be careful while executing the transactions because they cannot be reversed due to their decentralised aspect. But hackers know many methods to steal your private keys; therefore, you must be vigilant and store your private keys safely in a secure digital wallet. 
4. Interoperability
Nowadays, multiple platforms provide the interoperability feature that the games can be played on a variety of platforms. But it takes effort and time. Blockchain technology is unique in that it provides its users with the opportunity to automatically play their games across multiple platforms.  This allows the players to use their game assets on a variety of platforms as well as in different games.  This means that if a player has won cryptocurrency for completing a specific objective in one game, he can utilise that cryptocurrency in another game. It means that he can trade his rewards in other games and redeem their value. In this way, the blockchain technology makes the gaming more exciting and easy for the players.
5. Liquidity
Liquidity in the crypto gaming market is another important element for crypto gamers as they have to check the liquidity in the crypto gaming market. More liquidity means that players can buy and sell their game assets with ease without having any significant price fluctuations. A crypto gaming market with high liquidity is considered healthy. Therefore, the players can take advantage of high liquidity to buy and sell the maximum number of their assets.
Conclusion
Crypto gaming has proven to be a game-changer in the world of gaming. It has made gaming more exciting and revolutionary by providing players with opportunities to earn money while playing. Additionally, it has also ensured greater security, transparency, and privacy, along with giving them ownership and control rights.
Disclosure: If we like a product or service, we might refer them to our readers via an affiliate link, which means we may receive a referral commission from the sale if you buy the product that we recommended, read more about that in our affiliate disclosure.