Can I Get Free Trial on Course Hero?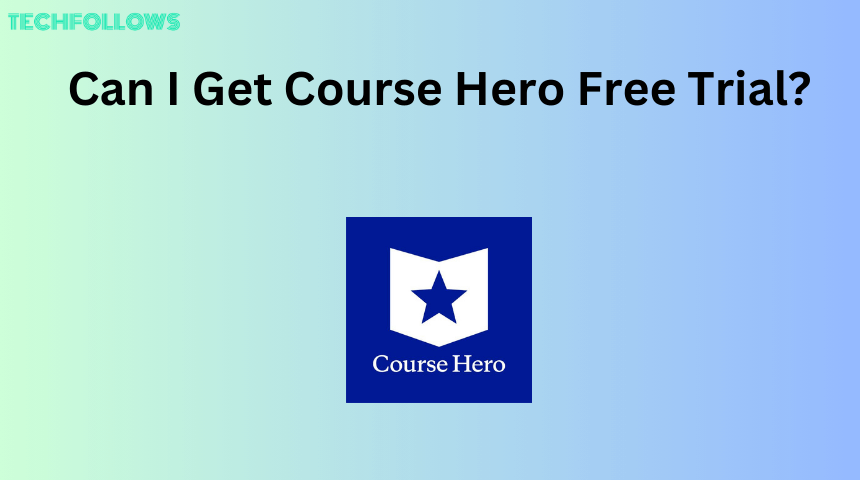 Quick Answer
Course Hero does not offer any free trial.
You can unlock documents for free by uploading study materials, rating & review the resources, and creating a quiz on resources.
You can try out the Course Hero study resources only with a subscription. It does not offer any free trial for its membership. However, there are certain alternative ways to unlock the documents for free on Course Hero.
You will get unlock credits if you upload a document, review the materials, prepare a quiz on the resources, or refer a friend to Course Hero. Additionally, there are free trial documents that you can unlock only with a subscription.
Course Hero is an American Education Technology company that runs an online learning platform for students. They offer course-specific study resources that students can refer to for their studies. It also offers tutor classes for each topic.
In this article, we have shown the possible ways to unlock the documents for free on the Course Hero platform.
How to Unlock Documents for free on Course Hero
As we have mentioned earlier, Course Hero does not provide any free trial. But, there are certain offers through which you can unlock the documents for 30 days free. Here are the possible methods to unblur the documents on Course Hero for free.
Upload Study Resources
1. Visit the Course Hero official website on your mobile or PC web browser.
2. Sign in using your Email, Apple ID, or Facebook Account.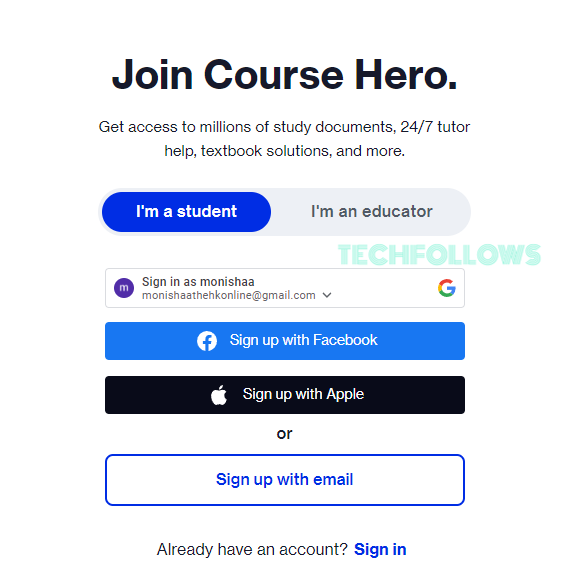 3. Tap Upload your document and upload the study materials.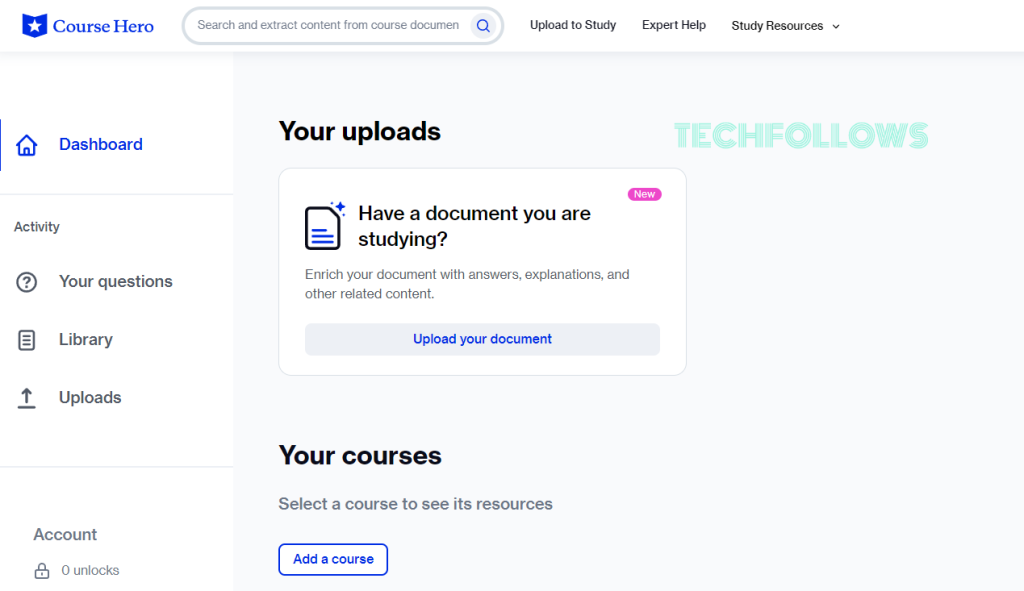 4. Repeat the steps and upload nearly 10 study materials.
Once you upload 10 study materials on Course Hero, you can unlock 5 documents for free.
Rate and Review the Study Materials
Another possible way to unlock the document on Course was by rating and reviewing the study materials uploaded by other users. If you rate & review 5 materials, you can unblur 1 document for free.
Prepare a Quiz on Study Resources
By creating a quiz on Course Hero, you will get 3 unblur credits. You can unlock 3 documents for free if you create one quiz on any study resource. It is one of the easiest options to unblur documents for free on Course Hero.
Refer Course Hero to Your Friend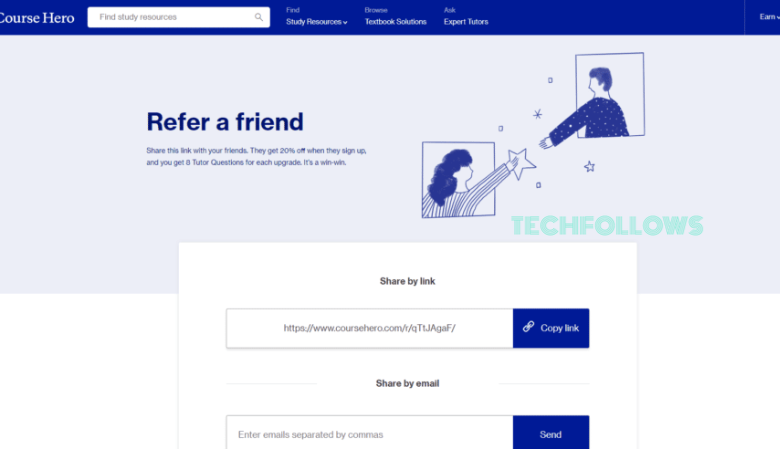 If you refer a friend to use Course Hero, you can ask 8 questions to any tutor and get free answers. The person you have referred will also benefit from 20% off with their sign-up on Course Hero.
Course Hero Subscription Plans
Get a Course Hero subscription and unlock 50 documents per month. You can sign up and subscribe to Course Hero membership on its official website (https://www.coursehero.com).
| Pack | Hero Trio Plan | Premie Plan |
| --- | --- | --- |
| Monthly | $29.95/mo | $24.95/mo |
| Quarterly | $23.95/mo & $71.85 quarterly | $19.95/mo & $59.85 quarterly |
| Annual | $11.95/mo & $143.40 yearly | $9.95/mo & $119.40 yearly |
How to Get Discount on Course Hero Subscription Using Promo Codes
If you feel the Course Hero subscription costs a little high, you can minimize the cost using the Promo Codes. There are plenty of promo codes available on the internet that provide discounts on your Course Hero subscription. You can get these codes from third-party websites online. But, be cautious about choosing the codes, so some may be expired. Copy the codes from the website and use them when you subscribe to Course Hero.
Frequently Asked Questions
1. How to unlock unlimited documents on Course Hero?
You cannot unlock unlimited documents on Course Hero. It offers only 50 unlock credits for its subscription.
2. Can I get a refund on my Course Hero subscription?
Yes, Course Hero offers a money-back guarantee on every subscription plan. You can get a refund if you cancel the subscription within 30 days. Also, if you have unlocked more than 5 documents and 1 tutor question, you will not be refunded.
3. Can I earn money from Course Hero by uploading documents?
No, you cannot earn money from Course Hero unless you are a tutor.
4. What are the best alternatives for Course Hero?
There are better online learning platforms than Course Hero. They are Skillshare, Edmodo, LinkedIn Learning, Udemy, and more.
Disclosure: If we like a product or service, we might refer them to our readers via an affiliate link, which means we may receive a referral commission from the sale if you buy the product that we recommended, read more about that in our affiliate disclosure.