What Apps Are Essential for Graduate Students?
Graduate school is no joke. Lectures, assignments, research projects, and thesis writing are all part of the daily routine of a graduate student. Not to mention, they also need to work to keep the bills paid. So, it is not unusual for students to search for ways to make their lives easier. Fortunately, various apps can ease the burdens of a graduate student's life.
There are an estimated 2.67 million available apps in the Google Play Store. The number of apps in the App Store is not too far behind. With millions of apps available, it can be difficult for a busy graduate student to determine which ones to download. This guide should help them choose apps that can promote productivity and make sure they fulfill all their responsibilities.
Apps for Thesis Writing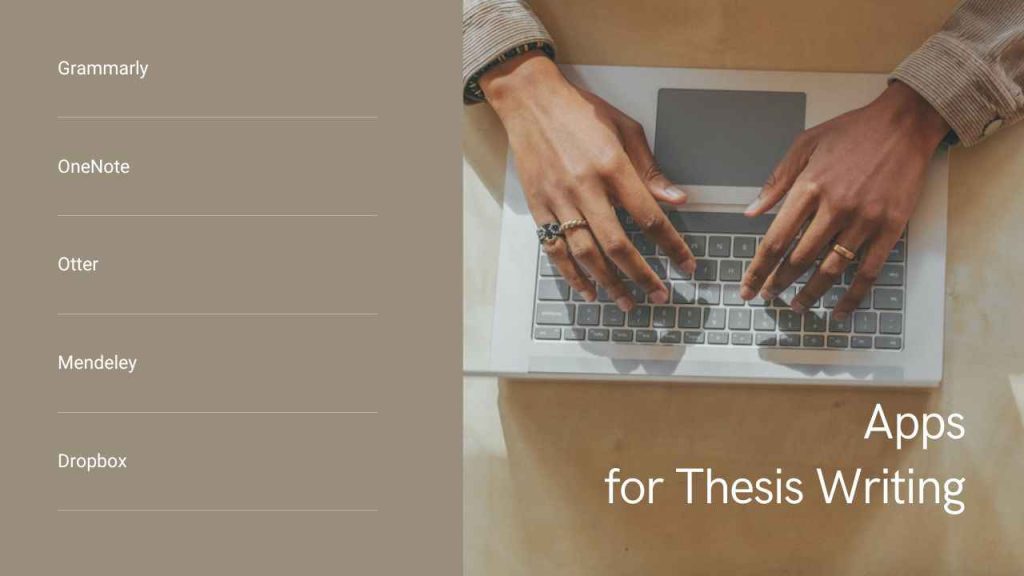 It's common to see online forum threads with this title: "Is there an app that can write my dissertation for me?" or "Help me write my dissertation." One of the biggest challenges that graduate students face is thesis writing. These apps should help you overcome the many challenges of academic writing, from ensuring proper grammar to reference management.
Grammarly
For thesis writing, Microsoft and Google Docs spell checkers aren't going to cut it. If you want a polished paper, you need to use Grammarly. The app is capable of more than just correcting spelling and grammar mistakes.
It also alerts you to poor word choice, inappropriate tone, overuse of words, and unclear sentence structure. The Free version is quite handy. But if you get the Premium version, it can check your work for plagiarism to protect your academic integrity.
OneNote
OneNote allows students to keep all their notes in one place that they can easily access anytime, anywhere. The app has great features such as Sticky Notes, Page Templates, Custom Tags, and Text Translation.
With OneNote, you can create sections and pages for different topics covered in your thesis. The tagging system is particularly useful for pulling up different notes as you need them. You can add scanned documents that you need to reference from time to time. You can even create links to other pages in the app. It's the perfect tool for organizing all your research notes.
Otter
Sometimes, your thoughts run through your mind much quicker than your hands can follow. Instead of writing stuff down, you can use Otter to transcribe your thoughts. The app allows you to speak your mind and converts your audio into text. An added benefit is that you can use the same app to transcribe interviews you conduct for your thesis.
Mendeley
Citations and references are part and parcel of any thesis or dissertation. If not done correctly, even the best-written paper can lose credibility. Fortunately, graduate students can use Mendeley, a free reference management app.
Mendeley allows you to search through libraries to find relevant research papers, books, government documents, and even websites for your thesis. More importantly, you can organize your research data and automatically create citations and bibliographies with this app.
Dropbox
As a graduate student, you can't risk losing months of hard work. Starting over would be painful, but getting an F for missing the deadline could cost you your postgraduate degree. With Dropbox, you don't need to rely on flash drives or computers. You can easily access your documents on your laptop or mobile device.
Other apps for thesis writing that you might want to take note of include the following:
Penultimate
Paperpile
Academia.edu
PDF Expert
WolframAlpha
Hemingway Editor
Google Drive
Apps for Keeping on Track with Tasks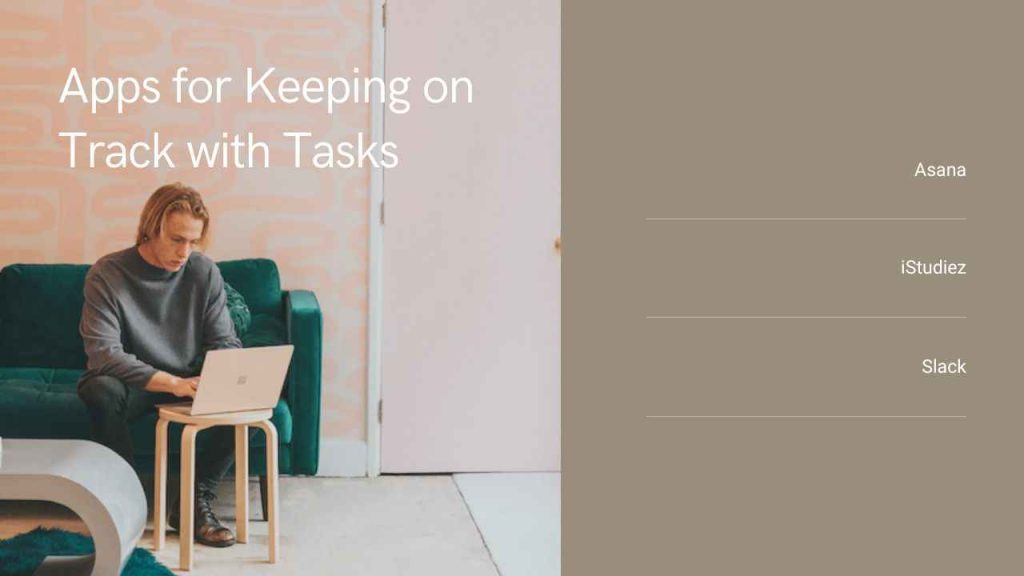 A graduate student must learn how to juggle school, work, and their personal lives. With so many balls in the air, you can easily drop one. These apps can help students stay organized and on track toward being successful in all aspects of life.
Asana
Asana is perfect for graduate students who need some organization in their busy lives. You can list all the tasks you need to work on within the week, giving yourself deadlines to ensure you complete them on time.
Asana is also great for collaborating on group projects. You can create groups and assign people to specific tasks. The app allows you to see the progress of each task and the entire project through milestone tracking. With Asana, you'll never find yourself wondering if you missed a task.
iStudiez
iStudiez is another task management app like Asana, but it has features specifically designed to make a student's life easier. The app allows you to organize your classes in a calendar interface. You can then add assignments and tasks to specific courses, including deadlines, notes, and priority levels.
Aside from helping you visualize your week, this app can sync with Google Calendar, so you can keep track of any meetings or events you need to attend. Also, iStudiez can calculate your grades and keep track of your GPA, so you never have to wonder where you stand academically.
Slack
Who has time to read through long email threads to find important files? Keep collaborations simple and sweet with Slack. This app allows you to create multiple groups. You can easily keep a record of communications between yourself and members of your project team. You can even conduct phone meetings through Slack.
Apps for Minimizing Distractions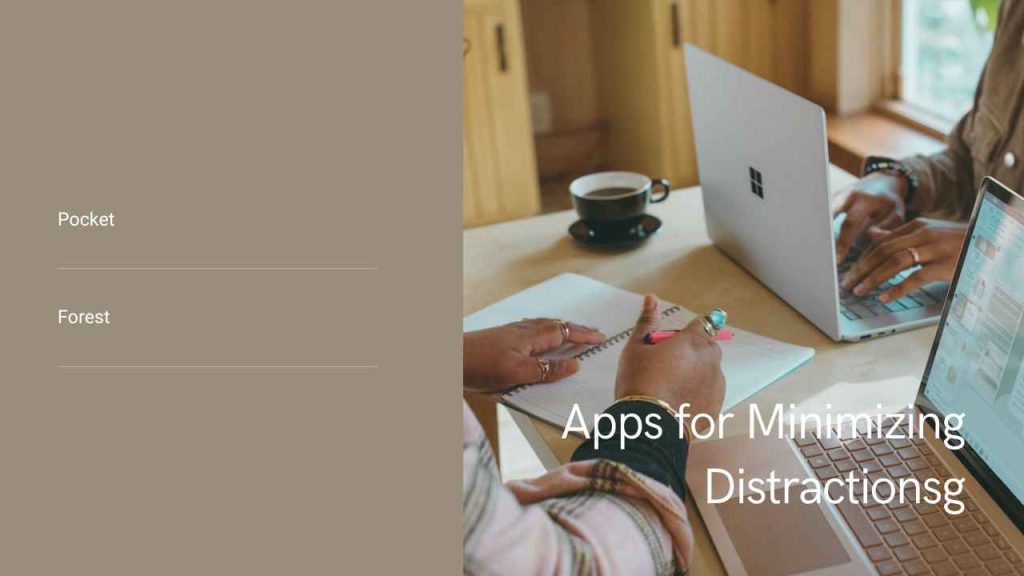 The internet is full of distractions. It's easy to put off writing your essay or going to a lecture if something interesting pops up on your computer or smartphone. Keep yourself focused by staying disconnected, at least until you get your paper done.
Pocket
Keep distractions at bay until you have time to entertain yourself. Pocket is an app that allows you to bookmark websites or articles you are interested in reading. Once saved, you can access these pages later, even if you're offline.
Forest
Staying focused can be difficult, but Forest makes it rewarding. The app makes you plant a tree that will grow if you stay focused on your task. You need to create a list of websites that keep you distracted and block apps from accessing them. If you leave the app before your task is done, your tree will die.
There's an App for That
It's easy to become overwhelmed by your responsibilities as a grad student. You have schoolwork that keeps you occupied with all the classes, papers, and projects you need to complete. You have work that you need to be on top of if you want to be able to pay the bills. And you can't neglect your personal life, because what else are you living for?
Time management, entertainment, research assistance, dating, and even managing your finances — there's an app out there that can help.
Disclosure: If we like a product or service, we might refer them to our readers via an affiliate link, which means we may receive a referral commission from the sale if you buy the product that we recommended, read more about that in our affiliate disclosure.