AngelVPN Review, A Rising Start in the VPN Industry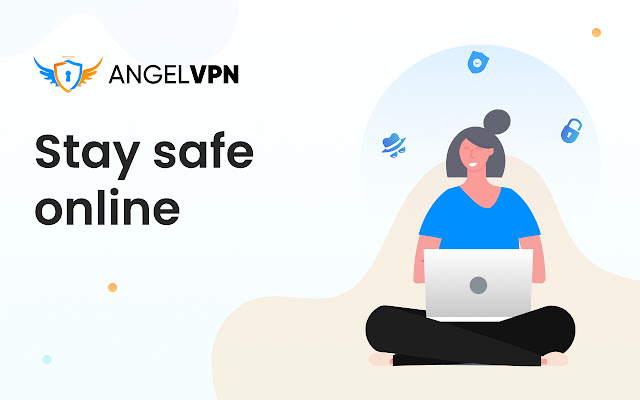 Are you looking for an all-in-one VPN solution—a VPN you can trust? a VPN you can use for unblocking blocked sites, to prevent ISP tunneling, or to pass geo-restrictions? Your search ends here; we have AngelVPN for you. A VPN that offers all these features and more.
With AngelVPN, you can enjoy a secure and private internet connection, bypass censorship, and access any website or streaming service from anywhere in the world. Say goodbye to ISP throttling and geo-restrictions, and say hello to unrestricted and anonymous browsing with AngelVPN. Trust in our reliable and fast VPN service to meet all your online privacy and accessibility needs.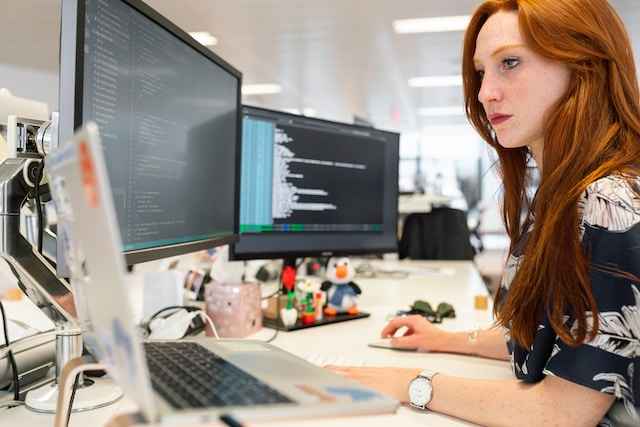 What is AngelVPN?
AngelVPN is a virtual private network (VPN) service that provides users with a secure and private internet connection. It encrypts your internet traffic and masks your IP address, ensuring that your online activities remain anonymous and protected from prying eyes. Whether you're browsing the web, streaming content, or accessing sensitive information, AngelVPN safeguards your data and privacy. With servers located in various countries around the world, AngelVPN allows you to bypass censorship and access any website or streaming service, no matter where you are.
Quick Features of AngelVPN
Here are a few prominent features of AngelVPN:
Wide Server Network
Having a vast server network (6500+ Servers) is the backbone of any VPN provider, AngelVPN has over 6500 servers spread across different countries. This ensures that users have a wide range of options and can connect to the server that offers the best speed and performance. With such a large server network, AngelVPN guarantees a seamless and uninterrupted browsing experience for its users. Additionally, having servers in various locations also enables users to bypass geographical restrictions and access content from anywhere in the world.
10-Multi Logins
With AngelVPN, you can connect up to 10 devices simultaneously, allowing you to protect all your devices with just one subscription. Whether you're using your laptop, smartphone, tablet, or even your smart TV, AngelVPN has you covered. Say goodbye to the hassle of logging in and out of different accounts on different devices. With 10 multiple logins, you can stay protected and connected on all your devices at the same time.
Strict No-Logs Policy
The AngelVPN team is really concerned about your privacy; they have a strict no-logs policy in place. This means that they do not keep any records of your online activities, ensuring that your personal information and browsing history remain completely private. You can browse the internet with peace of mind, knowing that your data is secure and your privacy is protected. With AngelVPN, you can enjoy seamless and secure internet access across all your devices without any worries.
256-Bit AES Encryption
AngelVPN is using the latest generation of encryption; they have implemented 256-bit AES encryption to ensure the highest level of security for your online activities. This advanced encryption technology guarantees that your data is highly encrypted and inaccessible to unauthorized individuals or entities. Your sensitive information, such as passwords, financial transactions, and personal messages, will be protected against any potential threats or cyberattacks. With AngelVPN, you can confidently browse the internet knowing that your data is safeguarded by the most advanced encryption available.
Internet Kill Switch
In the event of a connection break, AngelVPN's Internet Kill Switch feature ensures that your data remains secure. In the event of a connection break, this feature automatically blocks all internet traffic, preventing any potential leaks or unauthorized access to your sensitive information. With the Internet Kill Switch, you can have peace of mind knowing that your data will always be protected, even in unpredictable situations.
Split Tunneling
The split tunneling of AngelVPN allows users to route their specific internet traffic through the VPN or their regular internet service provider. This feature provides users with the flexibility to access certain websites or services outside of the VPN network while simultaneously protecting their sensitive data through the VPN. Split Tunneling ensures that users can enjoy a seamless browsing experience while maintaining the highest level of security and privacy for their online activities. Whether you need to access local services or browse international websites, AngelVPN's Split Tunneling feature has got you covered.
Device coverage
It's very hard to have different VPN providers for your different devices, AngelVPN has apps for all major operating systems and devices, including Windows, Mac, iOS, Android, Firestick, Chrome, Firefox, and even routers. This ensures that you can protect your online activities not only on your computer but also on your mobile devices and other smart devices connected to your network. With AngelVPN's wide device coverage, you can have peace of mind.
Click Here To Get 75% OFF
Why AngelVPN is the best?

AngelVPN is the best because it offers a user-friendly interface and excellent customer support. Their app is easy to navigate and allows for seamless switching between devices. Additionally, AngelVPN has a large number of servers located in various countries, ensuring fast and reliable connections no matter where you are. With its affordable pricing plans and robust security features, AngelVPN is the top choice for anyone looking for a reliable VPN provider.
FAQ's
Q. What platforms is AngelVPN compatible with?
AngelVPN is compatible with Windows, Mac, iOS, Android, Firestick, Chrome, Firefox, and even routers. Whether you are using a laptop, desktop computer, iPhone, or Android smartphone, you can easily install and use AngelVPN on your preferred platform.
Q. Does AngelVPN offer a money-back guarantee?
Yes, there is a 30-day money-back guarantee, so if you are not satisfied with the service, you can request a refund within the first month of your subscription. This shows that AngelVPN is confident in its product and wants to ensure customer satisfaction.
Q. Can I use AngelVPN on my mobile device?
Yes, AngelVPN is compatible with both iOS and Android devices, allowing you to protect your online activities and access blocked content on the go. Whether you are using your smartphone or tablet, AngelVPN ensures that your data is encrypted and your privacy is maintained, giving you peace of mind while browsing the internet.
Q. Is there a free trial?
Yes, there is a 7-day free trial for you, if you are signing up using an Android or iOS device. You can get to know the VPN in a better way. Along with that, there is a very helpful team that can assist you in setting things up and getting the most out of AngelVPN.
Disclosure: If we like a product or service, we might refer them to our readers via an affiliate link, which means we may receive a referral commission from the sale if you buy the product that we recommended, read more about that in our affiliate disclosure.