ZoogVPN Review: Unlocking a World of Online Freedom and Security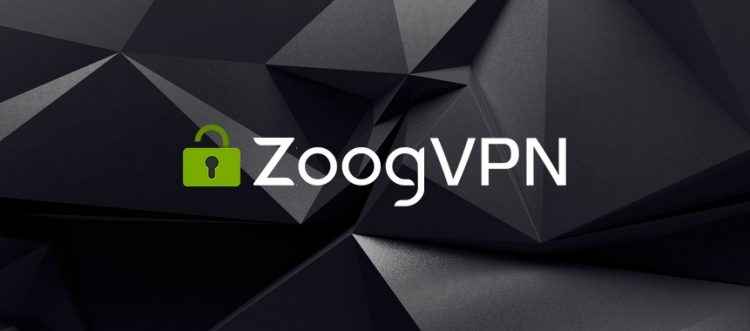 In today's digital age, safeguarding your online presence is not just a choice; it's a necessity. ZoogVPN, a leading VPN service provider, offers a comprehensive solution to protect your digital privacy while providing seamless access to a global network of content. With a keen eye on ZoogVPN, this review explores the service's features, benefits, and areas where it excels.
Protect Your Digital Privacy
ZoogVPN places your online security and privacy at the forefront. This VPN service is designed to protect your sensitive personal and financial information using a highly encrypted VPN tunnel. Complying with the latest security standards, ZoogVPN ensures that you can browse the web privately and securely. In an era of increasing digital threats, knowing that your data is safe provides invaluable peace of mind.

Get the Best Streaming Experience
One of the standout features of ZoogVPN is its ability to unlock a world of streaming content. With ZoogVPN, you won't miss out on trendy premieres, and you'll never run out of fresh content. Enjoy a multitude of movies, TV shows, and comedy specials from different Netflix libraries worldwide. Whether you're a movie buff, TV series enthusiast, or just love watching your favorite content, ZoogVPN ensures uninterrupted access.
Access to a Worldwide VPN Network
ZoogVPN takes your online experience to the next level with its extensive network of servers. With servers in 35+ countries and 70+ cities across the globe, you can enjoy both secure protection and fast VPN connections wherever you are. Whether you need an American IP address or one from any of the other 34 locations, ZoogVPN has you covered. This vast server network makes it easy to unblock any website or content by simply connecting to the desired country.
Support Across Various Platforms
One of the standout features of ZoogVPN is its compatibility with multiple platforms. It's essential to have a VPN that works effortlessly with the devices and operating systems you use. ZoogVPN understands this and provides versatile support across a wide range of platforms. Whether you prefer to browse on your computer, tablet, or smartphone, ZoogVPN ensures that your online presence is secured.
Countless Platforms Supported
ZoogVPN supports a variety of platforms, including:
Windows: ZoogVPN's dedicated Windows VPN APP is designed to offer a seamless experience for Windows users. Whether you have a Windows computer or laptop, you can enjoy the benefits of ZoogVPN's secure and fast connection.
Android: For those on the Android platform, ZoogVPN's Android app is available on the Google Play Store. It brings the same security and privacy to your mobile device, ensuring your online activities remain confidential and protected.
iOS: ZoogVPN's iOS app caters to Apple users, offering a user-friendly and secure VPN solution. It is compatible with iPhones and iPads, allowing you to enjoy the same privacy and security on your iOS devices.
macOS: ZoogVPN is not just for Windows users. Mac enthusiasts can benefit from ZoogVPN's macOS app, securing their online presence and enjoying their desired content.
Linux: Linux users can also access ZoogVPN through various distributions, ensuring privacy and security are not compromised regardless of the platform.
Routers: ZoogVPN even supports routers, allowing you to secure your entire network ensuring that all devices connected to the router are protected.
Fire TV Stick: ZoogVPN's support extends to Amazon Fire TV Stick, enabling you to enjoy unrestricted streaming and privacy on your television.
Comprehensive Location Coverage
Here's a glimpse of the countries available for ZoogVPN users, with a variety of IP addresses to choose from:
United States
Australia
Belgium
Canada
Denmark
Spain
Finland
France
China
Ireland
Netherlands
Norway
Japan
and more…
Unleash the Full Potential of ZoogVPN
With ZoogVPN, you can enjoy unrestricted access to content, safeguard your digital privacy, and gain peace of mind knowing your online activities are protected. The vast network of servers spanning over 35 countries ensures that you can access geo-restricted content, stay secure, and experience fast VPN connections anywhere in the world.
ZoogVPN offers a range of plans to suit your needs, from free plans with essential features to premium options with advanced capabilities. ZoogVPN is the ideal solution for individuals and businesses alike.
For more information about ZoogVPN and to start experiencing the benefits of secure online browsing and global content access, visit ZoogVPN's website.
About ZoogVPN
ZoogVPN is a trusted VPN service provider dedicated to offering privacy and security to users worldwide. With a global network of servers and robust encryption protocols, ZoogVPN ensures safe and seamless online experiences for individuals and businesses.
Disclosure: If we like a product or service, we might refer them to our readers via an affiliate link, which means we may receive a referral commission from the sale if you buy the product that we recommended, read more about that in our affiliate disclosure.