Virtual Reality in Education | All You Need To Know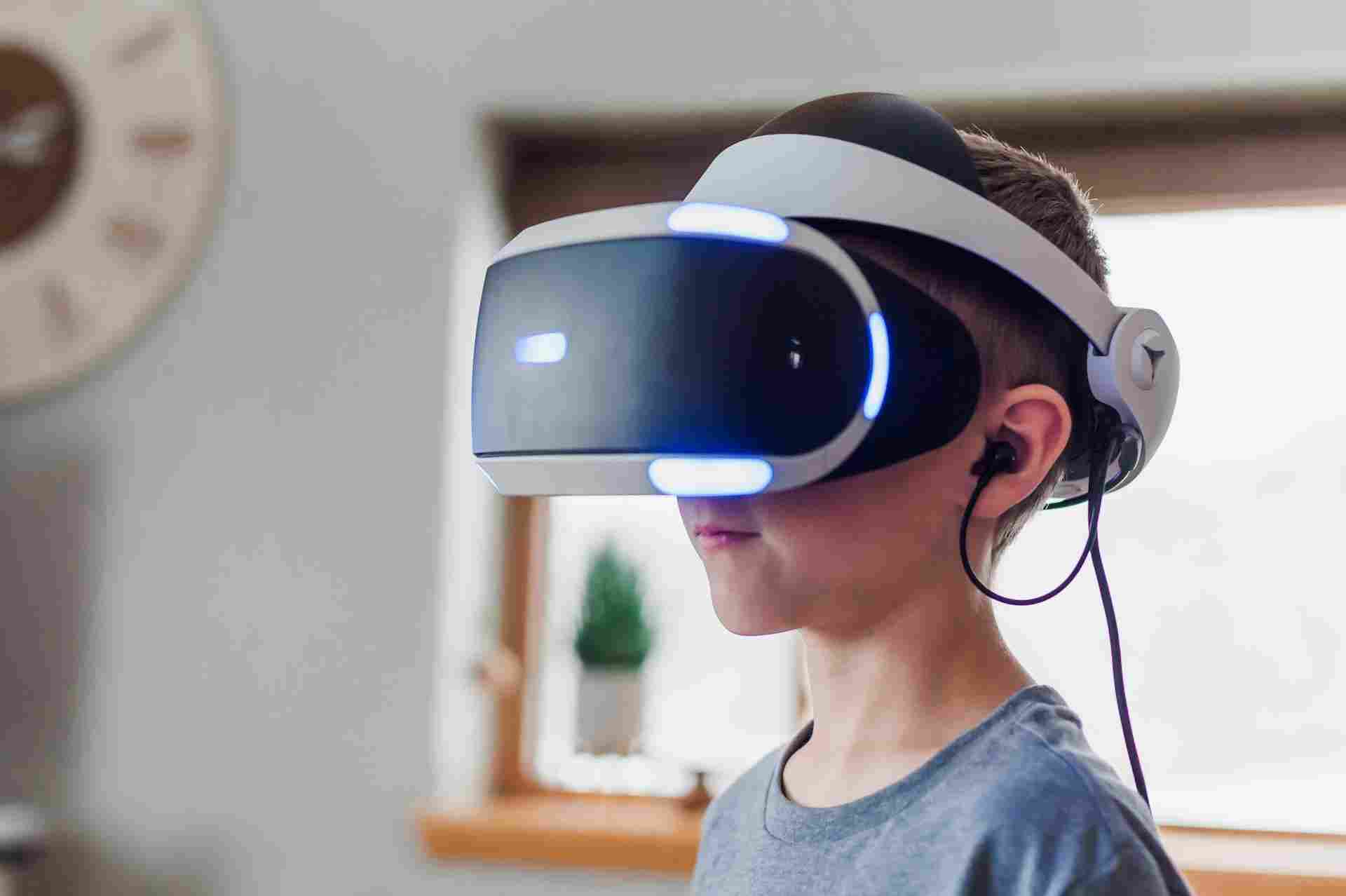 We all know that education is the foundation of a strong economy! Since education, methods are undergoing imperative changes. It is important to adopt the latest changes to prepare students for the present world.
Recently, virtual reality has entered our education system! In addition, its increased accessibility has made it a feasible option for schools. It creates a simulated learning environment so students can experience learning interestingly and actively participate in the sessions. So, if you are a teacher, you should add VR into your classes for the betterment of your students.
This blog is all about virtual reality. Let's get started!
Virtual Reality in Technology
Virtual reality allows students to grasp challenging concepts easily. It also enhances the learning process by adding content that is not only interactive but engaging as well. Teachers can explain scientific concepts with more fun and ease. A teacher not only delivers a lecture, but students can also experience the subject matter at hand. Almost all of the scientific concepts can be explained by virtual reality using an online mode of education. However, just ensure that you have access to a stable internet connection to reap the real benefits of VR. Otherwise, the students will not enjoy your sessions because of connectivity issues. We recommend using a fiber internet connection as it relies on light to transmit data, so your data travels much faster. MetroNet is the leading internet provider of fiber optic technology in America. So, you will get high-speed internet to enjoy your virtual reality classes.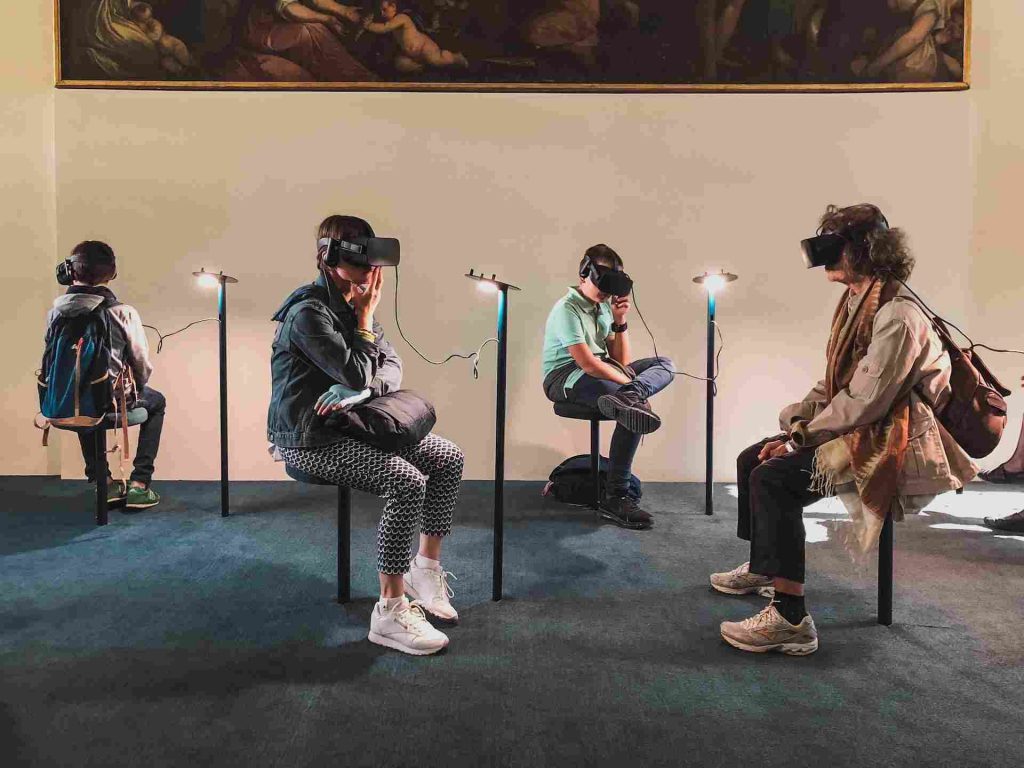 Advantages of Virtual Reality
A few benefits of virtual reality are listed below.
Enhances Student Engagement
When teachers use interesting visuals, students are likely to participate actively in class. This enhances the students' imagination, and they engage with the teacher resulting in better outcomes. As students are able to understand theories in a better way.
Makes Lectures Interesting
Students do not like history as most teachers only deliver lectures, which makes their classes boring. But, with virtual reality applications, teachers can guide students about historical events by traveling in time and space. This makes several subjects fun and interesting to learn. You can even make your students play virtual reality games so they enjoy attending their classes. Unimersiv is a great example of this, as it allows students to uncover the secrets of this world.
Saves Time
The most valuable advantage of virtual reality is that it saves the time of teachers and learners. As mentioned before, making students grasp complex topics takes less time.
Moreover, there is no need for the teachers to arrange museum trips because a lot of time is wasted on commute. Instead, teachers can simply use a good virtual reality application for a museum tour while the students sit at their desks.
Better Social Skills
Due to virtual reality, a collaborative learning environment is created, which helps in building the social skills of the students. Since active learning takes place instead of passive learning, students are encouraged to speak. With the help of interesting activities, students can communicate in pairs and groups, which is beneficial for them.
Tips for Maximizing Virtual Reality in Education
To enhance the benefits of virtual reality in education, you can follow the tips mentioned below.
Develop a Concrete Plan
You should develop a robust teaching strategy to make your virtual classes successful. You can simply teach everything through a virtual reality application. Without planning, your classes will be ineffective. Thus, you have to experiment with different topics, ask questions to the students and deliver lectures via a structured program. This will amplify the essence of virtual classes.
Make Use of 3D Models
Do not just take students on virtual field trips or conduct immersive group learning. You should make use of 3D models to explain complex subjects to students. This maximizes their learning capacity because visuals leave a lasting impact on their minds. Moreover, students will retain the knowledge, as it will give them picture memory.
Ensure You Have Ample Space
This is important because the essence of VR technology will be ineffective in smaller areas. Choose a room with considerable space so you can easily set up the technology so students can enjoy their lessons. Also, remove extra furniture from the area, so students do not injure themselves while they go on a virtual tour.
All in All…
As a teacher adopting virtual reality in your classes can help, your students learn things in a better way. When the subjects are taught to them with visuals, they engage with the teachers and retain the knowledge. As our world has become advanced, it is crucial to use advanced learning means over traditional methods. Do not underestimate the power of VR when it comes to improving the academic performance of your students. It also prepares the students for the future, and they can excel in their respective careers.
Disclosure: If we like a product or service, we might refer them to our readers via an affiliate link, which means we may receive a referral commission from the sale if you buy the product that we recommended, read more about that in our affiliate disclosure.