How Can I Send a Fax without a Fax Machine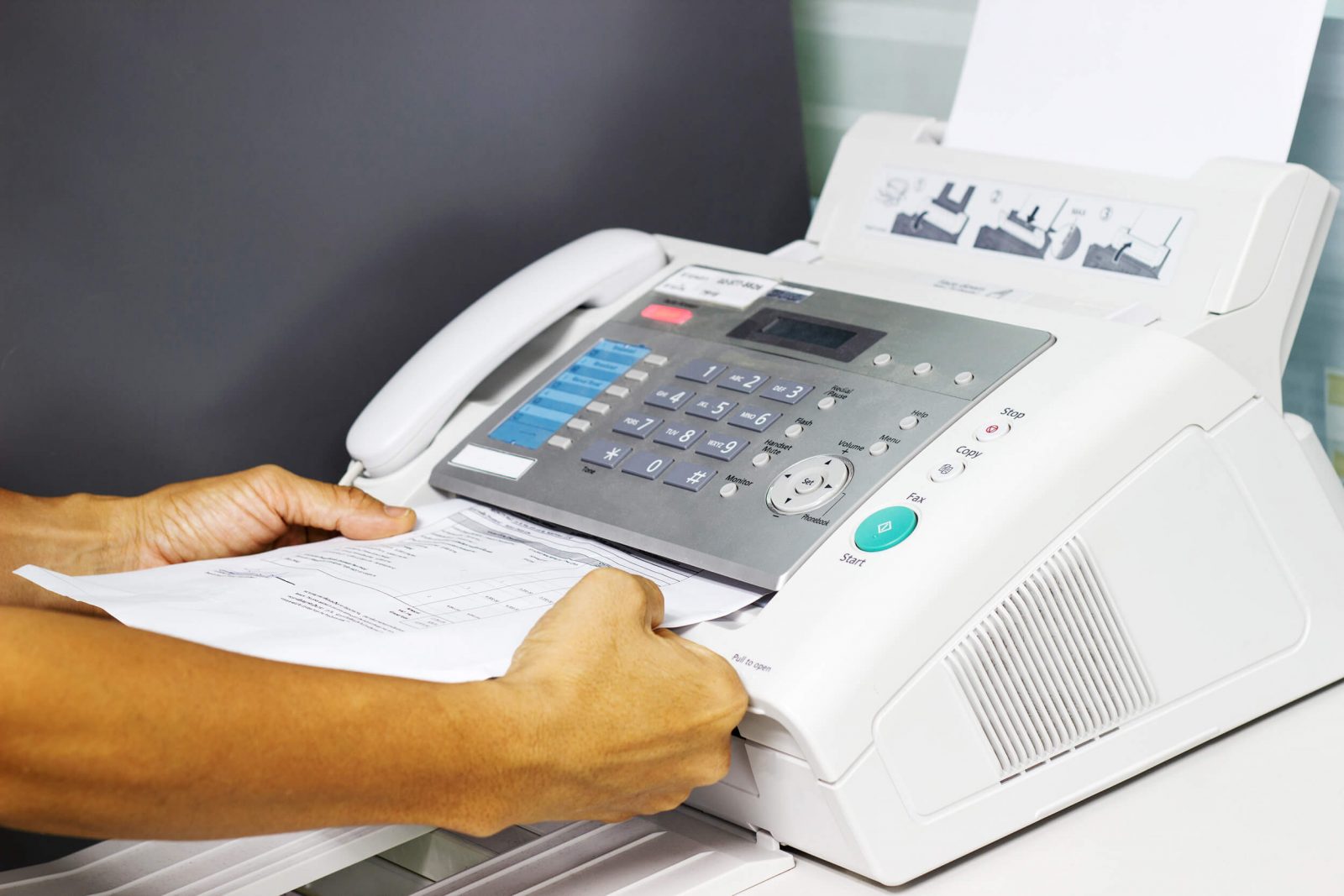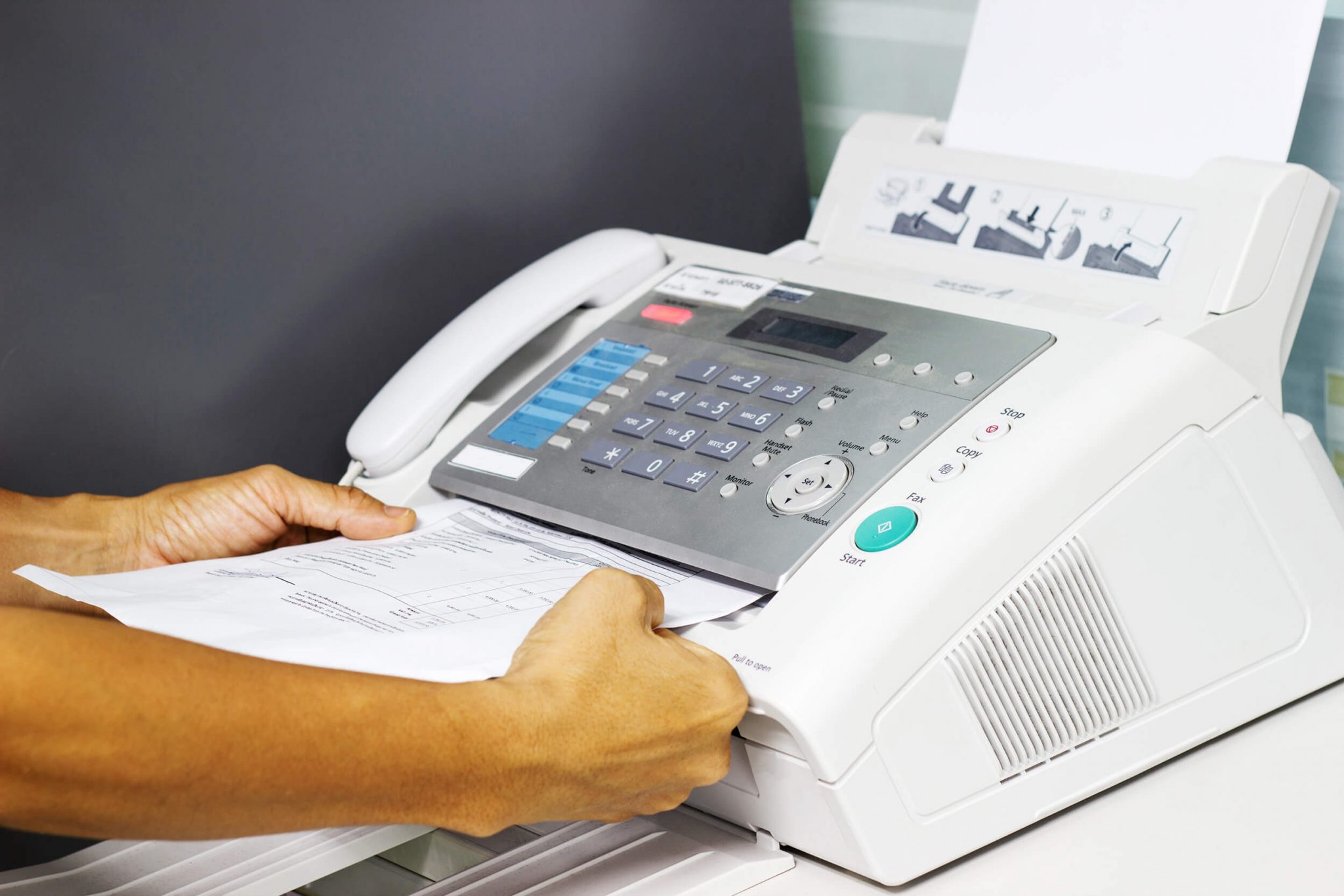 Sending fax sounds like a lot of work. You need to set up your fax machine and always stay available to receive your important faxes. But what if I tell you that you can send and receive a fax without a fax machine?
There is an easy and reliable way to send and receive fax to Gmail directly. All you need is an email service provider to send and receive fax right on your device. Similarly, you can receive your faxes even if you are not near your fax machine.
In this article, we will discuss a platform that makes it easier to send multiples faxes securely.
So, let's start and discuss how you can do it without buying any additional device.
CocoFax
CocoFax is a platform that provides the technology to send and receive fax with your smartphone or laptop. It gives you a unique fax number that works with all other platforms and the fax machine itself. Hence, you can use this universal fax number to receive your fax right into your Gmail account. Additionally, it helps you save your favorite contacts to share your fax with them within a few seconds.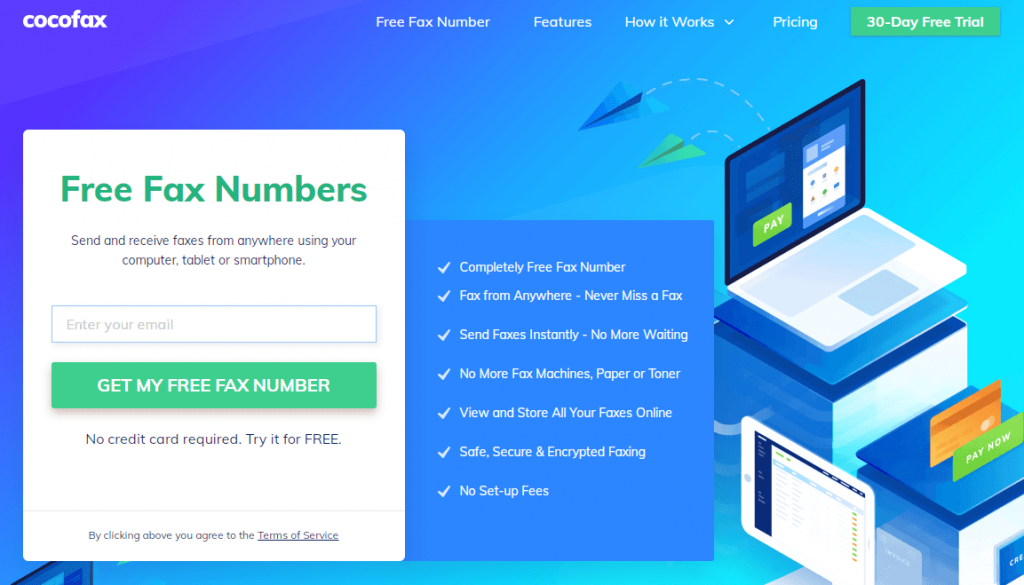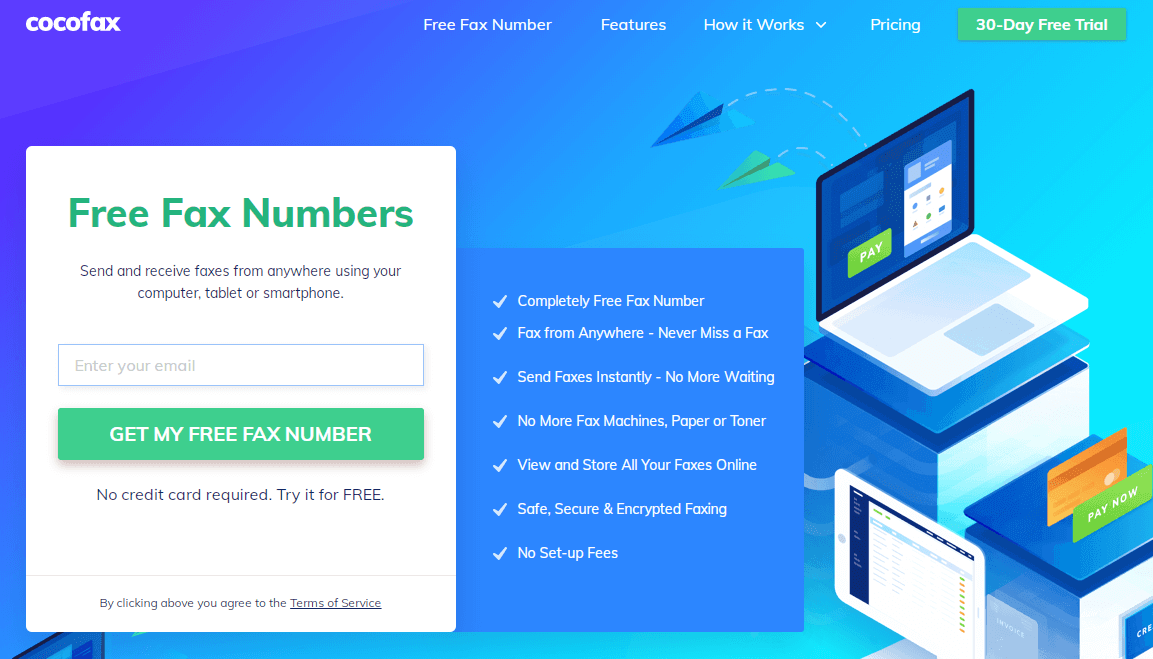 It also offers cloud storage to save your faxes for the future. Hence, you do not need to be always available at your table to receive your fax. It keeps them on your account, and you can check them whenever you want.
People love it for convenient use that makes it easier to access it from anywhere. You can use it on almost every smartphone through the application or access it directly from your web browser.
Additionally, you can fax cross-platforms without having to worry about the fax number. It means that the receiver can use their traditional fax machine to receive your fax by this platform. Similarly, if someone sends a fax from their fax machine, you can still receive them on your Gmail or other email accounts.
Features of CocoFax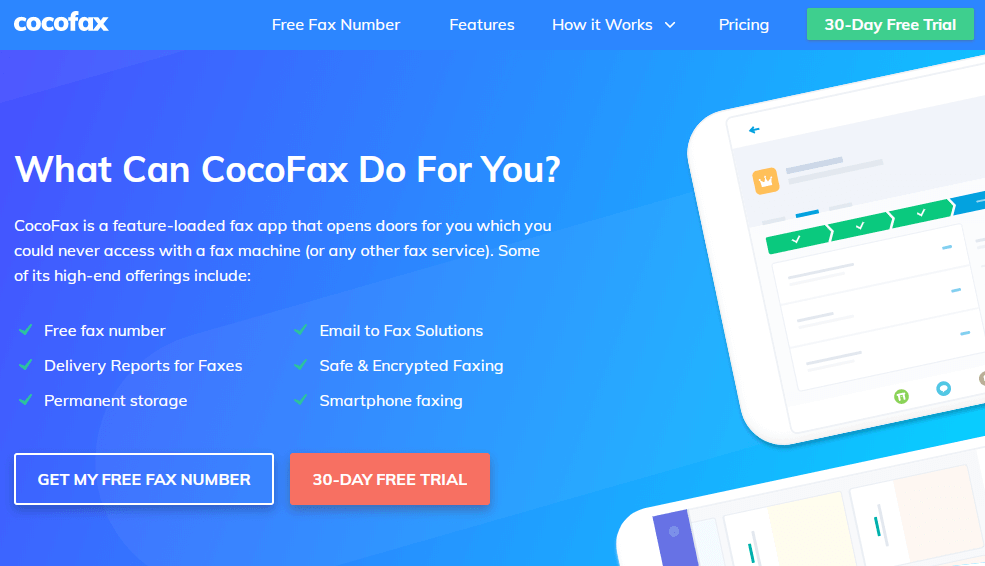 CocoFax is equipped with dozens of useful software to help you manage your fax conveniently. From getting a unique fax number to managing your account on your smartphone, you can do everything from a single platform.
Here are some of the popular features of this platform:
Unique Fax Number
CocoFax gives you a unique fax number to send and receive a fax right from your computer. You can do this with a 30-day free trial from this platform. It works as a regular fax number, and anyone can instantly send a fax from a fax machine or through CocoFax to your number.
Email To Fax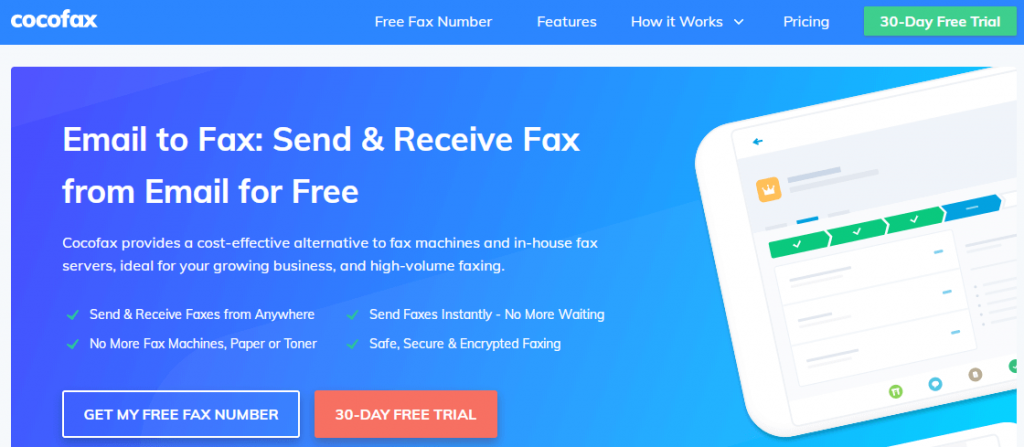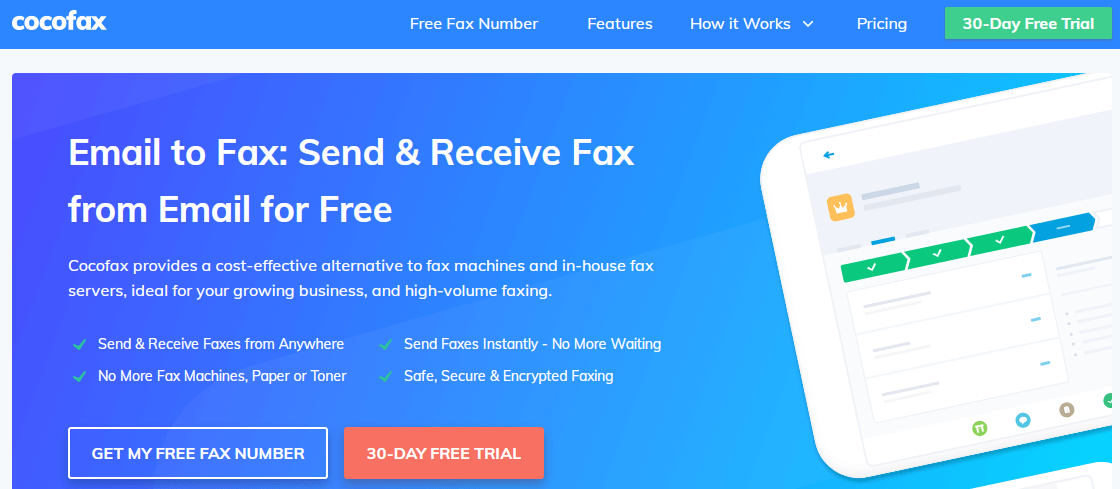 You no longer need a fax machine to send and receive a fax. With CocoFax, you can turn your computer into a fax machine to efficiently send and receive the faxes right through your browser. You do not need to be available to collect the received fax as it is saved on your online account for future reference instantly.
Safe And Protected Server
If your data is confidential and requires proper handling, then CocoFax is an excellent choice. It encrypts the fax so that no one other than the receiver can read your document. You will enter the recipient fax number, and the receiver can decrypt it with their fax number.
Cloud Saving
You get free storage to store your documents or faxes permanently. It comes with your account subscriptions and keeps your papers handy for emergency use. You can also send your saved faxes to your contacts without entering their fax number all the time.
Delivery Reports
CocoFax provides immediate delivery reports of all the sent faxes. Hence, you can know when the person receives your fax on their device. It offers several other options to help you customize your delivery reports as per your preferences.
Fax From Your Smartphone
Most people spend more time on their smartphones than laptops and desktops. Hence, you can install the CocoFax application on your device and use it to send and receive your faxes conveniently. The application is as effective as the browser version and offers all the tools to manage your fax.
How Does It Work?
Using CocoFax is relatively easy, and anyone can use this application to manage their fax. Here are some easy steps to set up and start sending & receiving your fax right on your online account.
Create an account on CocoFax
You can visit CocoFax's website and create your account by entering your details. After that, subscribe to their 30-day free membership and continue by following the instructions. Make sure to use a storing password as all your faxes can be accessed through the same credentials that you enter here.
Upload the Fax Document
Click On the Send Fax button and go ahead to upload the document. It will ask you to choose the document that you want to send as a fax. You can either upload a new document or share one of the records from your google drive. Wait for the upload to complete and move to the next step.
Enter The Receiver's Fax Number
After that, you can enter the fax number of your recipient by entering their details. Just add the phone code and their fax number to send the fax on their fax machine. Additionally, you can write their fax number and add @cocofax.net to send it directly to their CocoFax account.
Click on Send Button
Check if the document is uploaded correctly and verify the recipient's details. After checking all the details, click on the send button, and you will receive a delivery report once they receive your fax.
Final Words
Sending a fax is a lot easier now. All you need is to use this platform and send or receive as many faxes as you want. CocoFax offers a lot of useful features to improve your fax experience by providing frequently used contacts to your account.
The best thing is that you get a 30-day free trial to use their services without spending any money. After that, you can subscribe to their affordable services to continue your comfortable fax experience.
Thank you for visiting techfollows.com.
Disclosure: If we like a product or service, we might refer them to our readers via an affiliate link, which means we may receive a referral commission from the sale if you buy the product that we recommended, read more about that in our affiliate disclosure.