How to Download and Install Kodi on Raspberry Pi?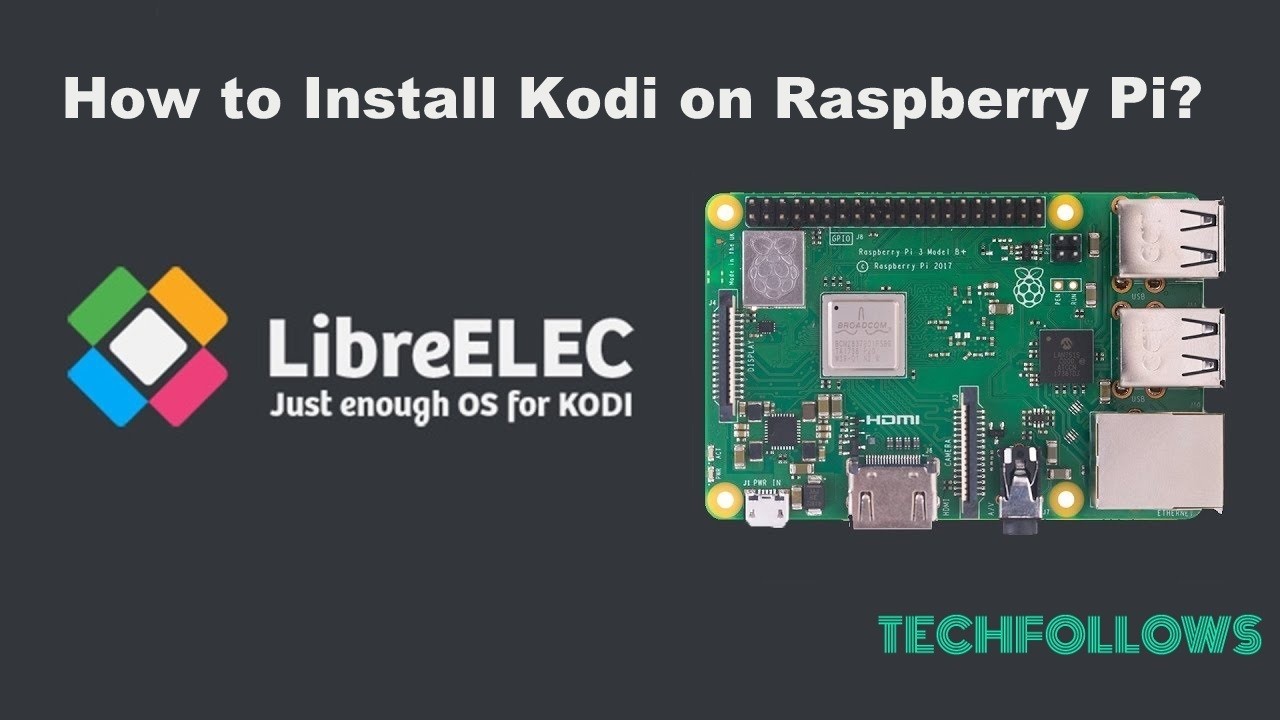 Kodi is one of the most popular media centre applications on earth, and for good reason. It is the open-source program that makes it easy to organize the local files and watching streaming media on a wide range of devices, all with the same highly customizable interface and also user-friendly features. With all these abilities, Kodi is a very lightweight program, that perfectly suited for running on old PCs and other devices too, including the tiny and most versatile Raspberry Pi. Raspberry Pi is one of the favourite choices for Kodi users.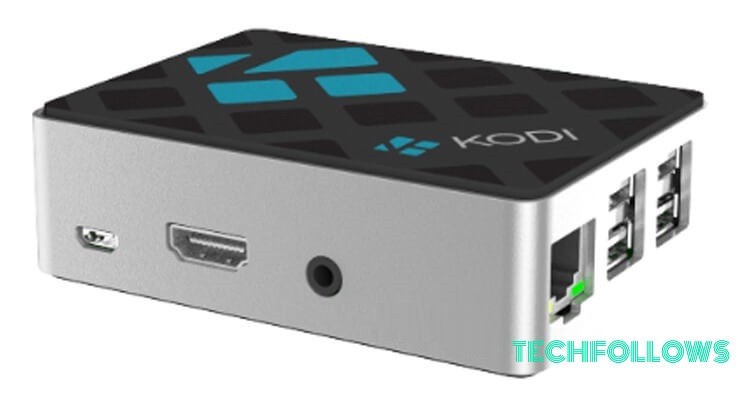 Kodi is not an operating system, but there are plenty of lightweight operating systems which works on the Raspberry Pi when while using the Kodi as their front-end and user interface. The most popular among those are LibreELEC and OSMC. In this post, we will show you how to use the LibreELEC. OSMC is pretty similar to this. For LibreELEC, you have two choices: NOOBS or a direct installation.
Related: How to Download and Install Kodi on Nvidia Shield?
How to install Kodi on the Raspberry Pi using NOOBS?
LibreELEC is one of the most popular methods for putting the Kodi on your Raspberry Pi So that it is normal that we find LibreELEC among the other options in NOOBS. It is a popular operating system installation program for Raspberry Pi. NOOBS works very simple. You can put it on the microSD card, boot your Pi to the card and choose which operating system you would like.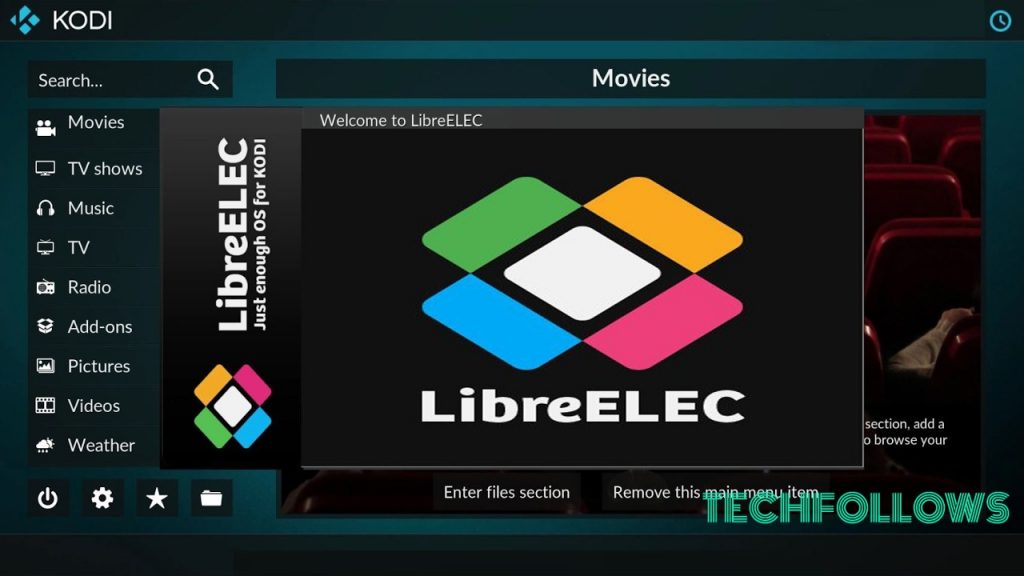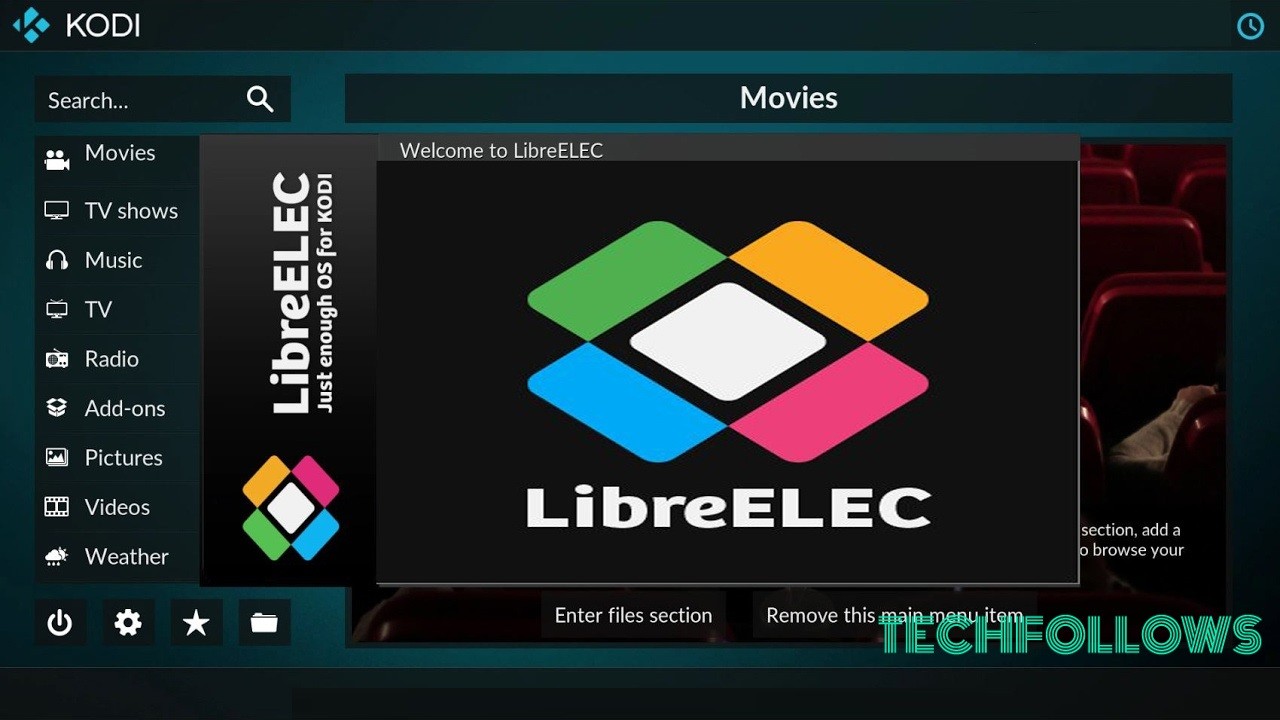 Once you have installed the NOOBS up and running, you can see a list that looks similar to the one below. Here LibreELEC is easy to find, Its the second on the list, with the colourful box-top logo.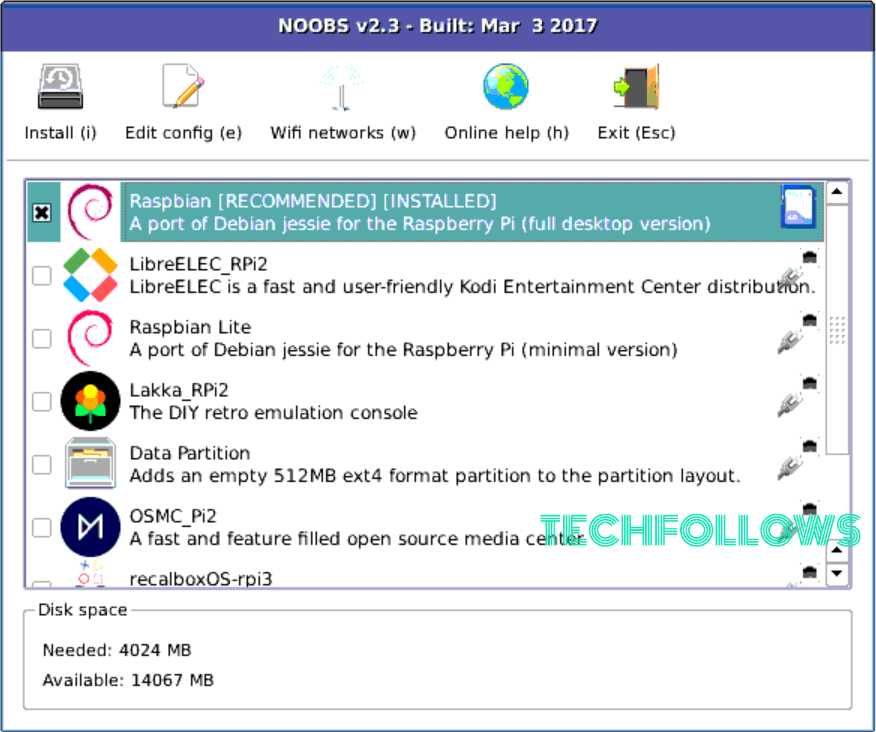 To install Kodi on Raspberry Pi, we recommend you to choose LibreELEC.
How to install Kodi on the Raspberry Pi using LibreELEC
If you don't want to use the NOOBS to install the LibreELEC, you can also install the operating system directly. The method is very similar to the installation method of NOOBS on the Raspberry Pi. You have to download the LibreELEC, put it on the micro SD card, and then boot the Pi to SD card. You can also use the USB drive and follow these same instructions.

Step 1: First, download and open LibreELEC's installer app
Hop on a computer with the SD card drive and download LibreELEC USB/SD creator app. Simply choose the right download for whatever type of computer you are using.

After the completion of download, open the new app, you may need administrator privileges to do this.
Step 2: Download the right disc image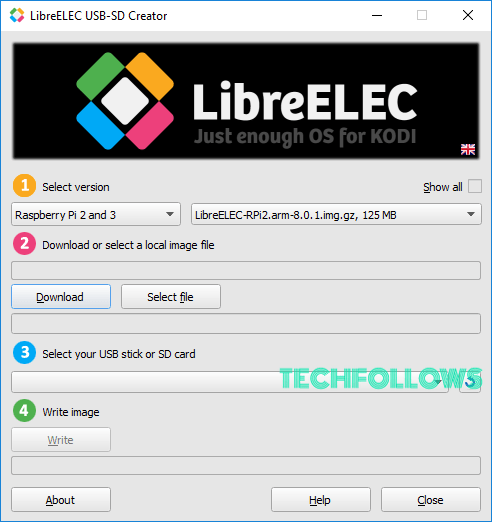 The LibreELEC's app makes this process much simple. When you open the creator app, you can see the four colourful steps. Now we are dealing with the steps one and two here: Select the right version of your Raspberry Pi and then hit "download". Then the application will download appropriate disc image for you.
Step 3: Select your SD card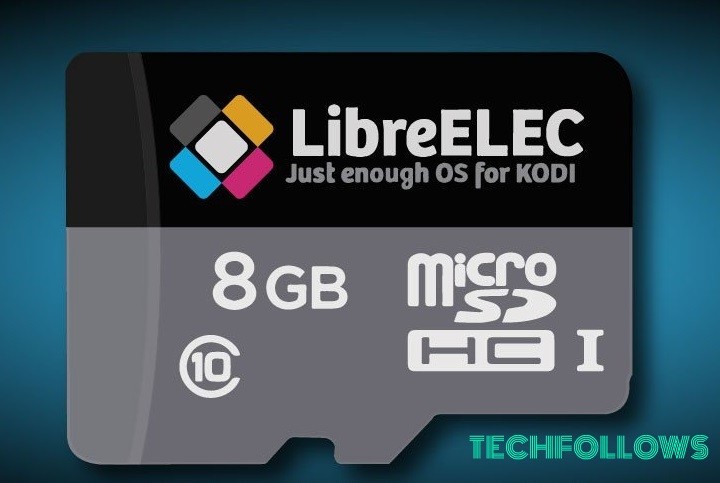 Now, go a head and choose Your SD card or USB drive from the drop-down menu.

Step 4: Write to the SD card
Now click the "Write" button and wait for a while. Once your SD card is created, then eject it safely from your computer.

Step 5: Put your SD card into your Raspberry Pi and boot it up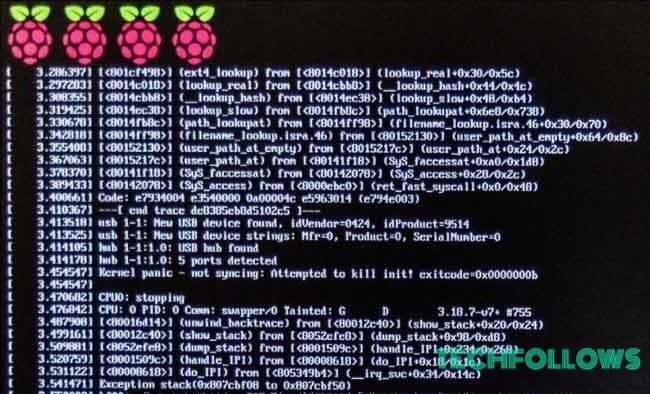 Then put everything together and boot up your Raspberry Pi with the SD card in it. You are home free now. Your Pi will boot to Kodi and shows the popup welcoming you to LibreELEC.
Try Kodi Addons
Kodi has a lot to offer to the Raspberry Pi users. Though the service made its name as the way to manage the local content, there are plenty of ways to enjoy streaming content and other types of Movie Kodi addons. Kodi has plenty of addons, that mainly acts as apps within the app. They let you use some popular streaming services within Kodi. Just make sure that you are getting genuine addons. There are tons of pirated addons available, Kodi has made its process more severe to certify certain addons and deny others. You can check out our Best Kodi Addons post to know more about Addons.
Final Thoughts
By following the above-given method you can install Kodi on your Raspberry Pi. LibreELEC is Linux so that you can use any devices that are compatible with the most Linux distributions to control it. There are various remotes and Bluetooth devices are available. With the LibreELEC on your Raspberry Pi, you can have the low-cost Media PC always ready to go.
Thanks for reading this post. You can comment your suggestions and queries on the comment box below.
Disclosure: If we like a product or service, we might refer them to our readers via an affiliate link, which means we may receive a referral commission from the sale if you buy the product that we recommended, read more about that in our affiliate disclosure.