How to Transfer Whatsapp from iPhone to Android [2021]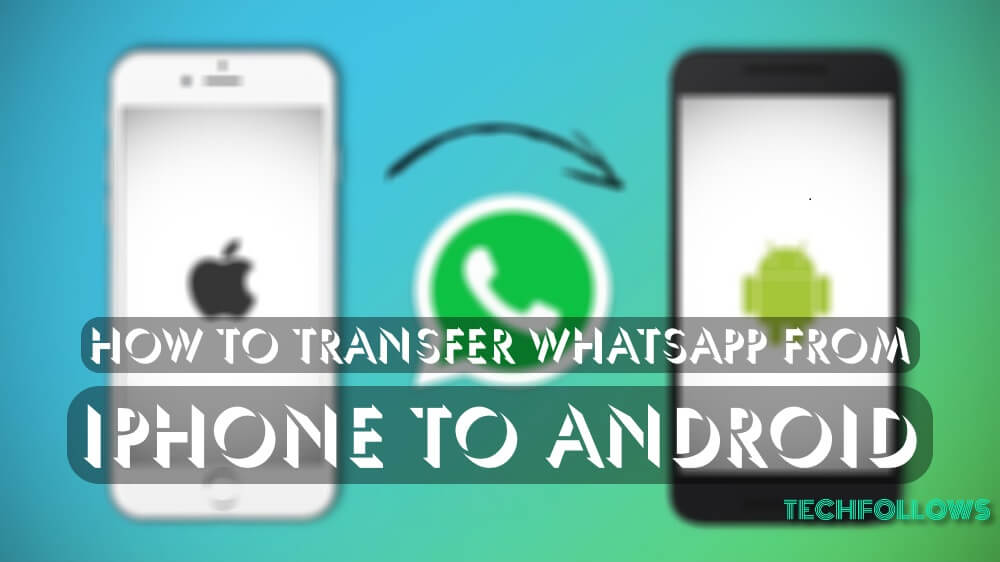 The WhatsApp has a lot of features to make our life simple but is it transfer-friendly? Yes. But only when you transfer Whatsapp on the same platform. i.e. from your iPhone to a new iPhone or from your Android phone to a new Android phone. The backups can be made and restored only on the same OS as the Whatsapp on iPhone lets you backup only to the iCloud. Whereas, the Whatsapp on an Android device only lets you backup to Google Drive. So is it not possible to transfer WhatsApp from iPhone to Android? Definitely yes. There are many ways by which we can transfer whatsapp chats. Let us see in this article the best and easy way on how to easily transfer WhatsApp from iPhone to Android.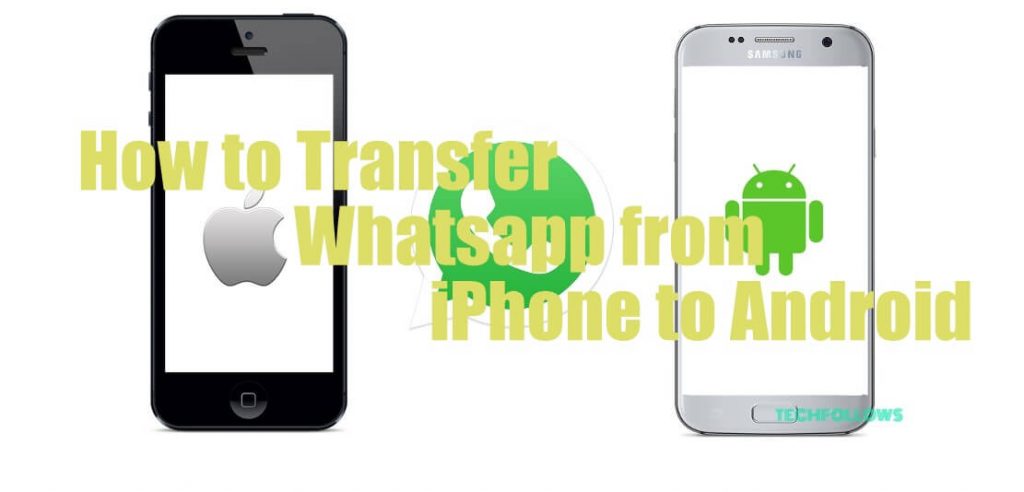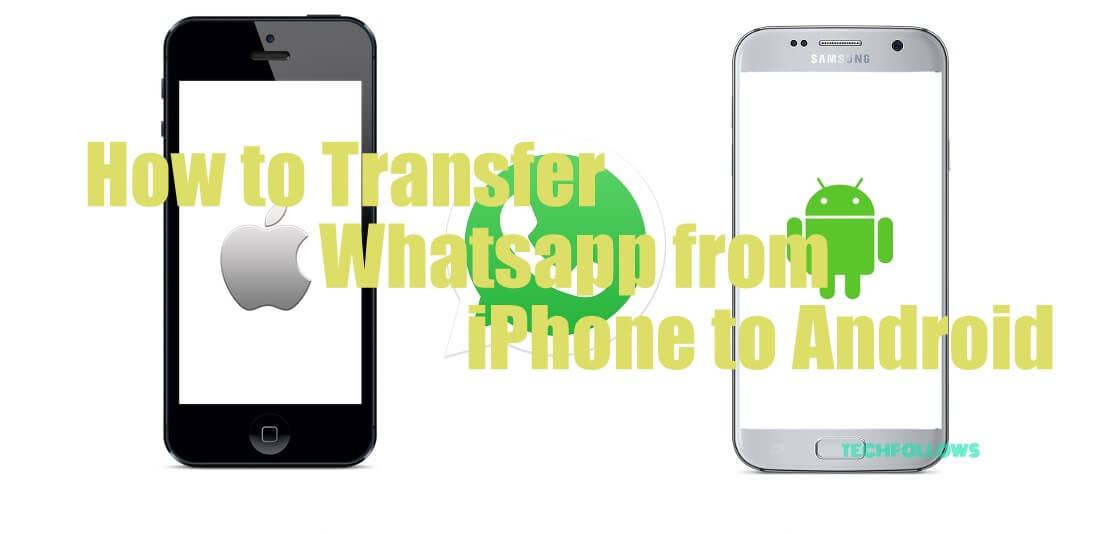 Related: How to Backup Whatsapp? and How to Restore Whatsapp?
How to Transfer Whatsapp Chats from iPhone to Android
There are numerous methods are available to transfer messages from the iPhone to Android. Transferring Whatsapp data from iPhone to Android is simple. To transfer all important messages follow any one of the methods given below methods.
Method 1: Transfer WhatsApp Chats from iPhone to Android using Dr.Fone
Despite many softwares and applications available for migrating you Whatsapp form iPhone to Android, dr.foned – Backup & Restore by Wondershare gives a simple hassle free solution. The dr.fone is available for both the Windows and Mac OS. Simply follow these steps below.
Step 1: Download the dr.fone on your PC or Mac.
Step 2: Connect your iPhone and Android phone to your PC using the respective USB cables.
Step 3: Launch the dr.fone application. The dr.fone software should detect the devices.
Step 4: Now select Restore Social App for Windows users, Backup&Restore for Mac users from the main interface.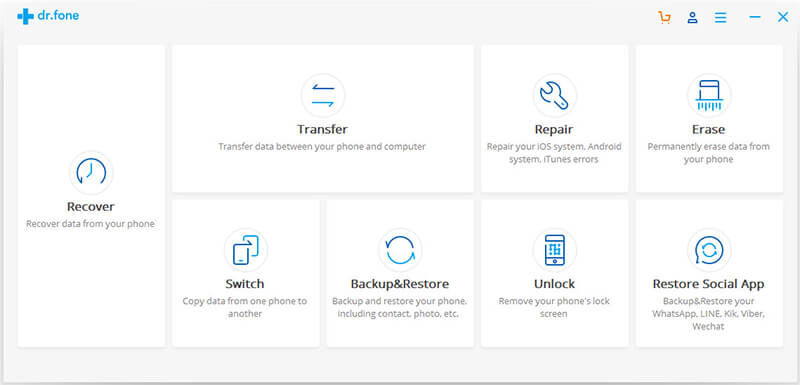 Step 5: The Restore Social app menu opens. From the list of apps on the left sidebar, select WhatsApp.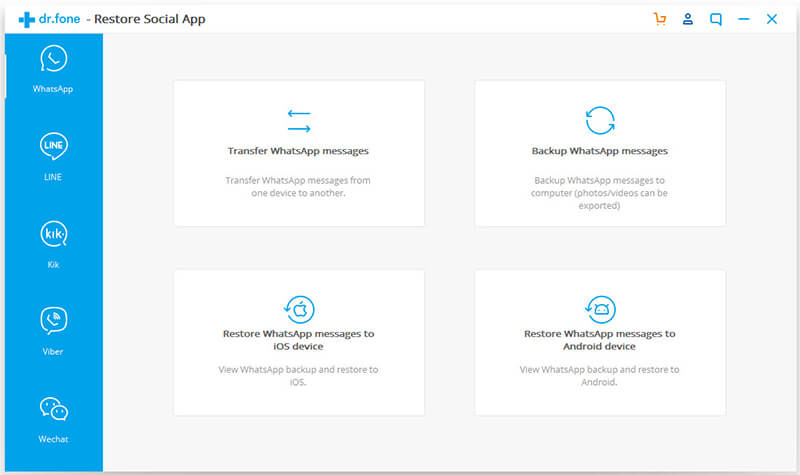 Step 6: Click on Transfer WhatsApp messages.
Step 7: In the next window, you will see both the devices side by side, separately labelled as Source and Destination. Click Flip if you want to switch the devices.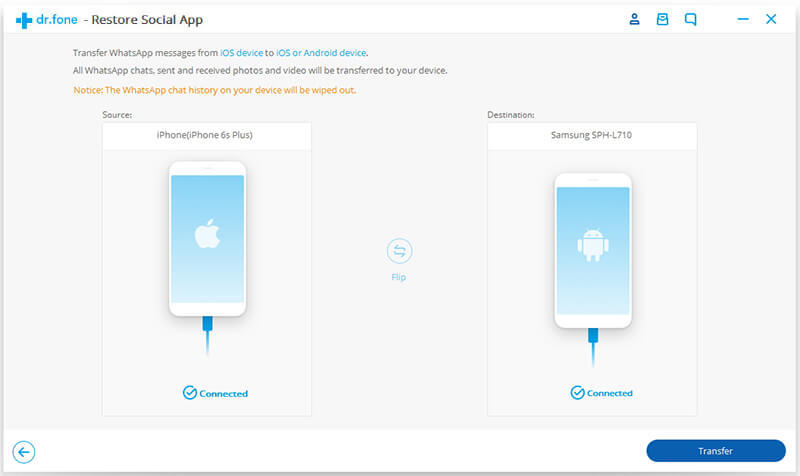 Step 8: You get a warning message saying, "The Whatsapp chat history on your device will be wiped out." It means that if you have any existing whatsapp account on your Android phone, it will be deleted and replaced with the new account from the iPhone.
Step 9: Click Transfer on the bottom right to begin the process. Wait for the process to complete.
Step 10: Once the transfer is complete you see a confirmation message as follows.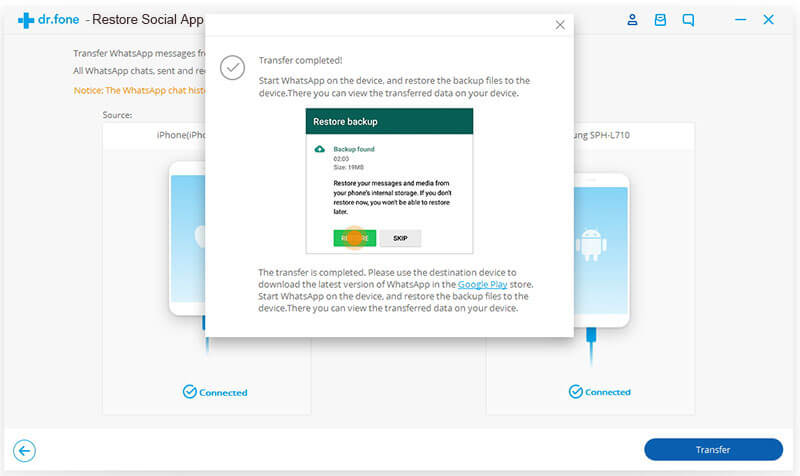 Note: Update Whatsapp for latest features
Method 2: Transfer WhatsApp messages Using Wazzap Migrator
Wazzap Migrator is the third-party application that can be used for transferring WhatsApp messages from iPhone to Android phones.
#1. If you want to transfer Whatsapp chats via Wazzap Migrator. First you have to back your iPhone using iTunes.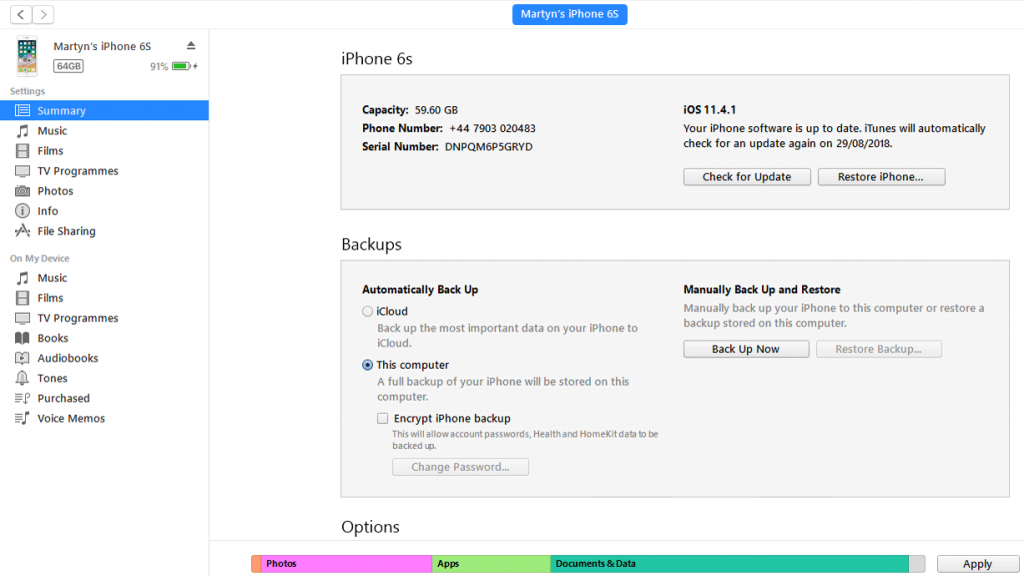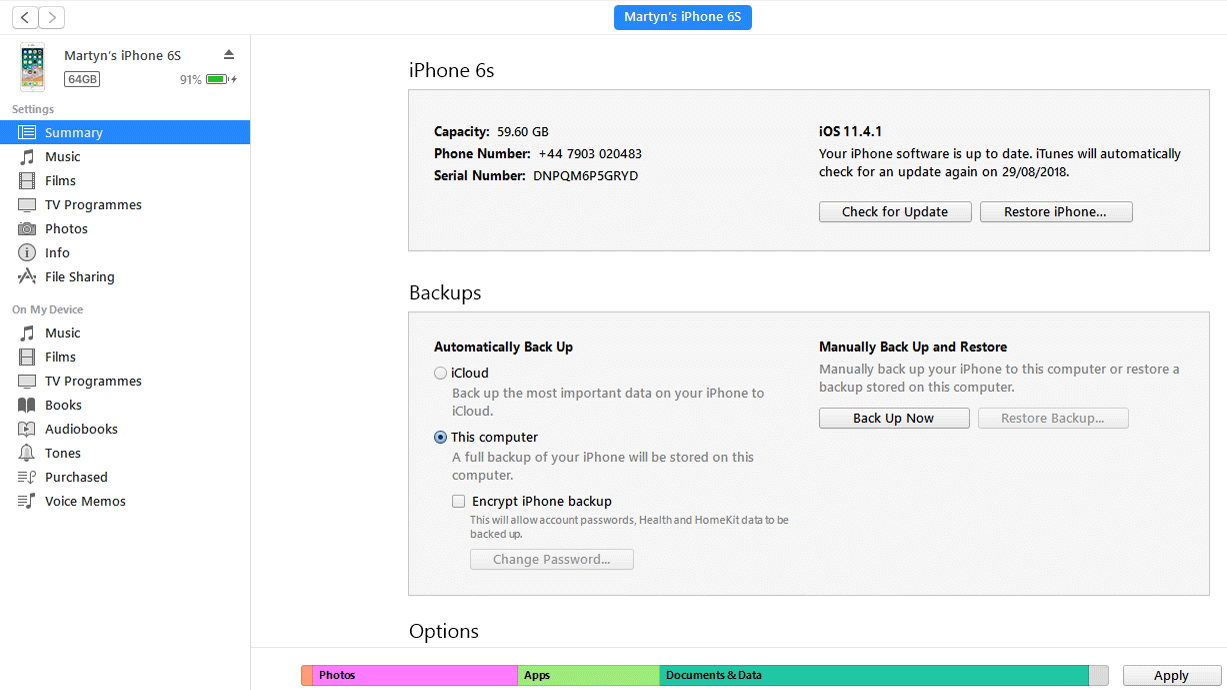 To backup iPhone on iTunes, first, launch iTunes on computer and connect the iPhone. Go to Summary and tap the Back Now option but you should not select the Encrypt backup option.
#2. Once backup has done, download and install iBackup Viewer from wizzapmigrator.com.
#3. Run the iBackup app in your computer and select the iPhone option.
#4. In the iPhone page, click the Raw file option and switch it to Tree View mode.
#5. Tap Whatsapp in the left vertical menu bar.
#6. To transfer files open Whatsapp folder and search for media folder and Export the folder.
#7. Now connect Android device on your computer. Copy and past the WhatsApp.shared file and Media folder in the Download folder.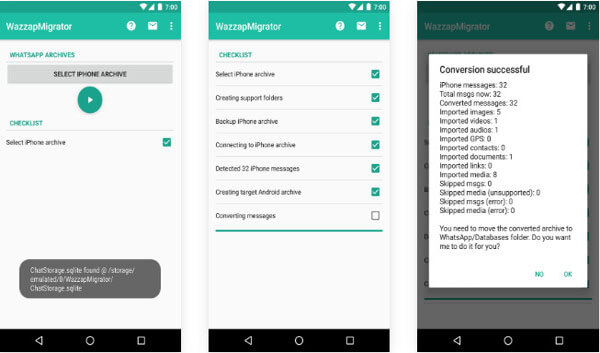 #8. Download Wazzap Migrator App on Google Play Store.
#9. Open the app on your device and select iPhone Archive option.
#10. Verify the checklist till you get the Converting Messages. Once conversion has done, move the converted messages to your Whatsapp folder.
You may also like to learn how to save Whatsapp Status? and hide Whatsapp Status
Method 3: Transfer WhatsApp messages via Email
This method will teach you how to transfer Whatsapp messages through Email.
#1. Open Whatsapp on iPhone.
#2. In the main chat screen, select the conversation which you wish to sent via email.
#3. Slide left the selected conversation where you have to click the More option.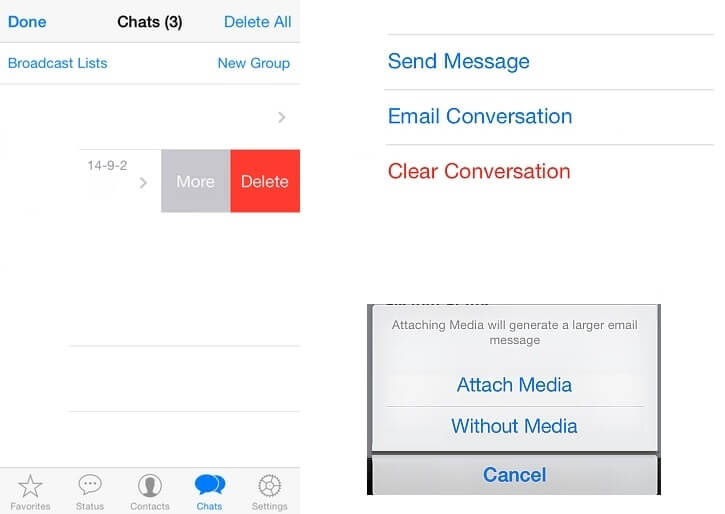 #4. It will take you to the Chat Settings. In the Chat Settings, tap Email Conversation.
#5. A popup will appear on the screen, where you have to select whether you wish to attach media files or not.
#6. Then enter the your appropriate Email ID and transfer the files.
That's it, you can restore them in any device you want.
Learn How to backup Whatsapp chats
Wrapping Up
There are many other alternatives available to transfer whatsapp chats from iPhone to Android but the steps they cary are way more complex. Sometimes you will need to modify the structure of Whatsapp which is a risky process which may lead you to lose your Whatsapp data completely. So we suggest you use the above methods to transfer your chats to the new device easily without any risk.
Disclosure: If we like a product or service, we might refer them to our readers via an affiliate link, which means we may receive a referral commission from the sale if you buy the product that we recommended, read more about that in our affiliate disclosure.