How to Jailbreak Firestick? Updated 2021 Facts & FAQ's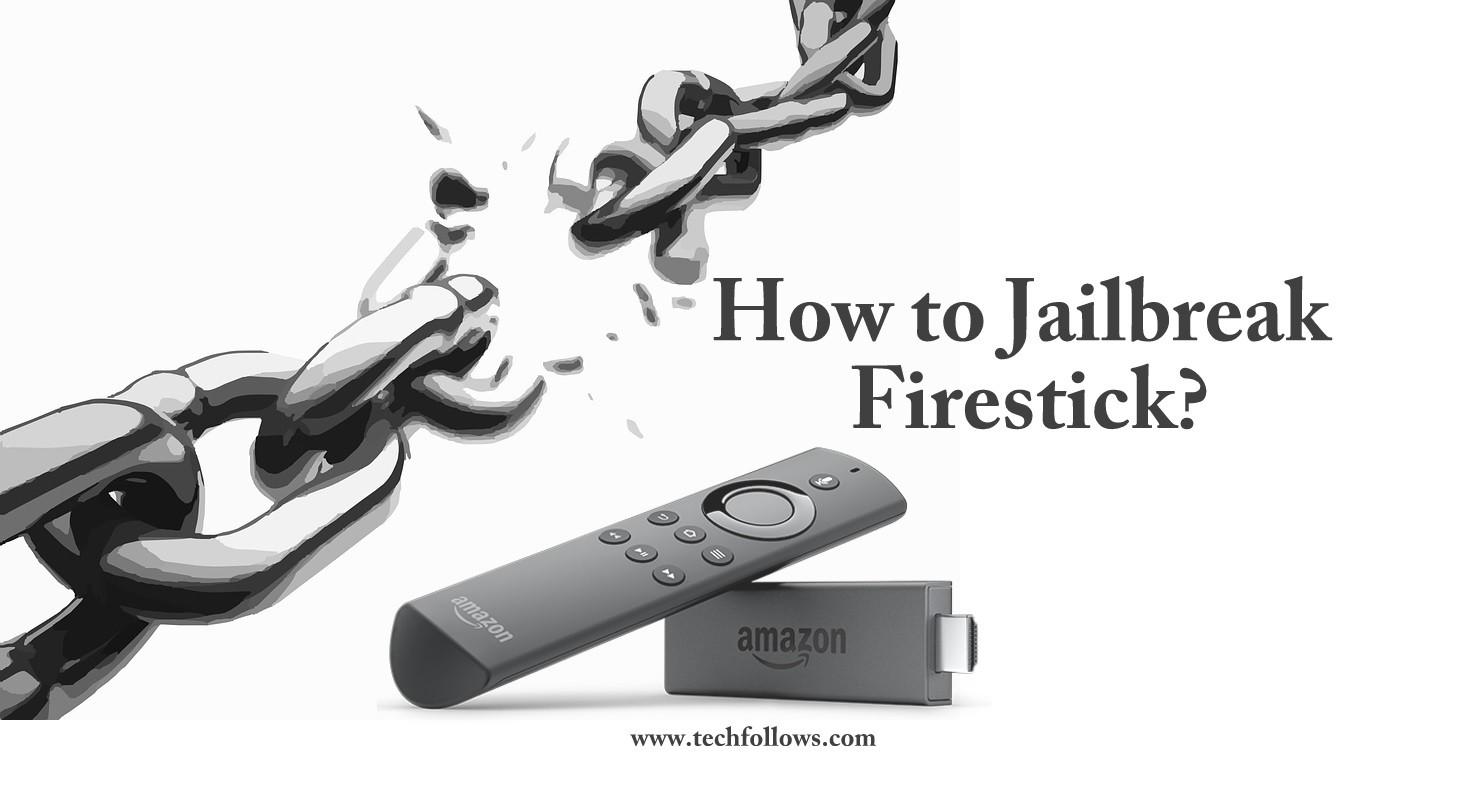 Amazon Fire TV Stick is one of the most popular streaming device available in the market. There are hours of content available in Firestick to watch. Amazon Firestick supports popular online channels like Netflix, Plex, Prime videos, HULU, Vudu and much more. You have to buy a subscription to watch premium contents in these online media. There are few third-party applications which provide free video contents. Installing a third-party application in your firestick is none other than Jailbreaking Amazon Firestick. We will guide you how to jailbreak firestick in this post.
Disclaimer: We do not promote or encourage streaming copyrighted content. We are just trying to make you understand the term "How to Jailbreak Firestick?". We recommend you to use VPN to protect your Privacy like EXPRESSVPN.
What is Jailbreaking?
Making changes in your device to break restrictions imposed by the manufacturer of the device. For example: Installing a third-party application on your device which was not allowed in the official app store is called as Jailbreaking.
Similarly, Amazon App store has a set of apps. There are few apps which are useful for firestick users but Amazon has restricted those apps in their App store. Installing those third-party apps on your Amazon firestick is called as Jailbreaking your Amazon Fire TV Stick.
How to Jailbreak Firestick?
Amazon App Store has plenty of apps with hours of watchable contents. All their apps are uploading contents on regular basis. The only drawback is that you have to pay to view premium contents. This makes the users to go for third-party applications to watch free video contents. (Make sure you don't watch copyrighted content as it is illegal).
Kodi Media Player is not available in Amazon App Store. Kodi is an excellent local media manager. Kodi interface is very simple to use and it plays almost all formats of videos. It has plenty of features in it but as it is an open source application, people install third-party addons to stream copyrighted contents. Hence, Amazon has restricted Kodi from App store.
Here are the step by step procedure on "How to Jailbreak Firestick by installing Kodi app?":
#1: Turn on install apps from unknown sources:
Go to Settings -> My Fire TV -> Developer Options -> Click on "Apps from unknown Sources" -> Click "Turn On".
#2: Install a medium to sideload third-part apps:
There are many ways to sideload third-party apps. There are two most common ways used to sideload apps.
Sideloading apps using Downloader app
Sideloading apps using ES File Explorer app
Downloader app is not available in the Amazon app store right now. Read more on "How to Install Downloader App for Firestick?" here.
ES Files Explorer is available in Amazon Store. Click on the search icon and search for ES File Explorer.
The resultant will appear along with other similar apps. Click on the ES File Explorer App and press the "Get" button.
The app will get installed automatically on your Firestick device. Using ES File Explorer, you can manage local media and also you can sideload third-party apps as well.
#3: Open ES File Explorer:
Search for the ES File Explorer app and open it on your Firestick. It has plenty of features. The home page of ES File Explorer looks like this:
If you are planning to install Kodi through downloader app click here.
#4: Downloader Option in ES File Explorer:
In the homepage of ES File Explorer, you will find the downloader option. Click on that Downloader button. The downloader page looks like this:
#5: + button in Downloader page:
In this page, you have to add the path and name of the application. Press the "+" button on the bottom of the downloader page. Enter the path as "https://bit.ly/2itQQvE" and name as "Kodi". Press the "Download Now" button.
#6: Kodi will start downloading:
The application will start downloading. You can hide the download and proceed for other works as well.
#7: Open downloaded file:
Once downloaded, you can either open the file or open the downloaded folder. On opening the file, it will ask you for app installation.
You can click on "install" button to start installation process for Kodi app.
#8: Kodi Installation page:
Click "Install" again on the Kodi installation page. This will start the installation process of the Kodi app.
#9: Kodi successfully installed:
Kodi app is successfully installed on your Amazon Firestick. You can use Kodi app to manage the local files and it can also be used as a media player to play local media as well.
Now by the successful installation of Kodi on your Firestick. Your device is completely jailbroken.
These are the steps used on How to Jailbreak Firestick 4K.
How to use Jailbroken Firestick 4K?
By installing Kodi, you have jailbroken your Amazon Fire TV Stick. Kodi official addons doesn't stream copyrighted contents. There are many Kodi addons which are used to stream contents for free.
Warning: The ISP Providers and the government agencies are watching your IP addresses. If you are streaming copyrighted contents, then there are possibilities of getting sued. Watching copyrighted content for free is illegal.
If you still wish to proceed further, then you can use VPN which hides your identity and locations. There are best Kodi VPNs for fast and private streaming available for you.
Here are the best VPNs for Kodi which can be installed in Jailbroken Firestick: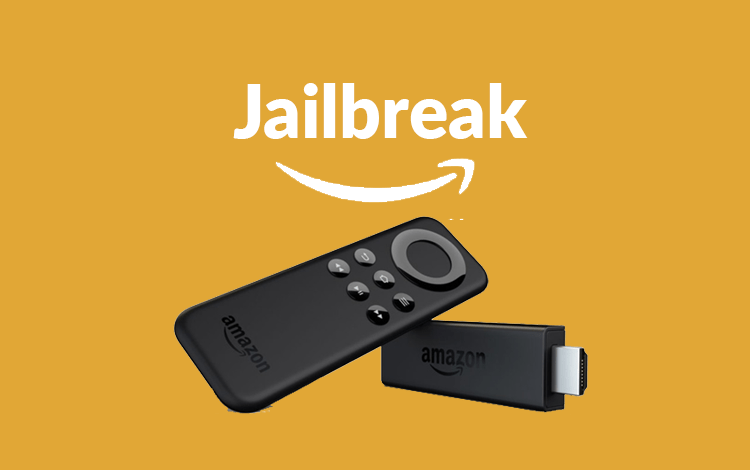 Install any of these VPN on your Jailbroken Amazon Fire TV Stick 4K and enjoy private and secure access.
Firestick Jailbreak: Facts & FAQs
Here are few facts and FAQs which
Is Jailbreaking Firestick illegal?
Jailbreaking your Firestick is not illegal. You can install any third-party apps on your device because you own the device. Everything you do with your firestick is legal until you watch copyrighted contents. Watching copyrighted contents for free is illegal.
Is Jailbreaking Firestick Safe?
Firestick Jailbreaking is completely safe. As we are just jailbreaking firestick by installing third-party apps, you can uninstall the app anytime to go back. You can also reset your firestick if you are facing any issue as well. Hence, your Amazon Firestick is completely safe to jailbreak.
Can we claim warranty for Jailbroken Firestick?
As we do not deal anything with the root of the device, jailbreaking your firestick by just the third-party apps doesn't cause you problems. You can claim warranty for any issues in it.
How to Update Jailbroken Firestick?
Updating your Jailbroken firestick is similar to how to update firestick. It will automatically prompt for updates. You can also update by visiting settings page.
Wrapping up
The above are the step by step procedures on How to Jailbreak Firestick. Firestick Jailbreak is risk-free and simple. It allows you to access everything. The location barrier for video contents can also be broken by jailbreaking Amazon Fire TV Stick. Firestick Jailbreak is safe and legal to use. All the generation of Firestick like Amazon Firestick 1st Generation, Amazon Firestick 2nd Generation and Amazon Firestick 4K uses the same method to Jailbreak Firestick.
Thanks for reading this post. You can visit www.techfollows.com for more tech information. Leave your queries and feedback in the comment section below.
Disclosure: If we like a product or service, we might refer them to our readers via an affiliate link, which means we may receive a referral commission from the sale if you buy the product that we recommended, read more about that in our affiliate disclosure.