Amazon Prime Not Working on Roku – Common Issues & Solutions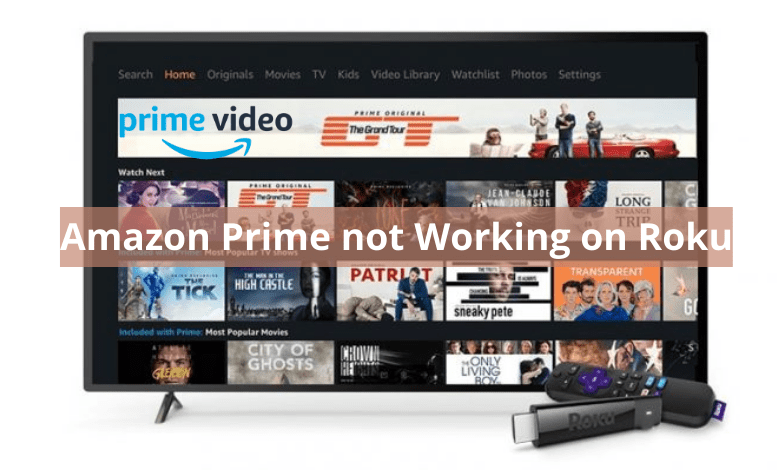 Amazon Prime is one of the most used streaming services next to Netflix. You can install Amazon Prime on Roku and stream whatever content you want. Unfortunately, the app may display some errors while loading content on Roku. There may be various reasons for the app not working properly on your streaming device. Make sure to fix those issues beforehand to seamlessly stream movies, TV shows, etc. But, again, the issues may be due to various reasons. This workaround will help you troubleshoot Amazon Prime not working issue on Roku.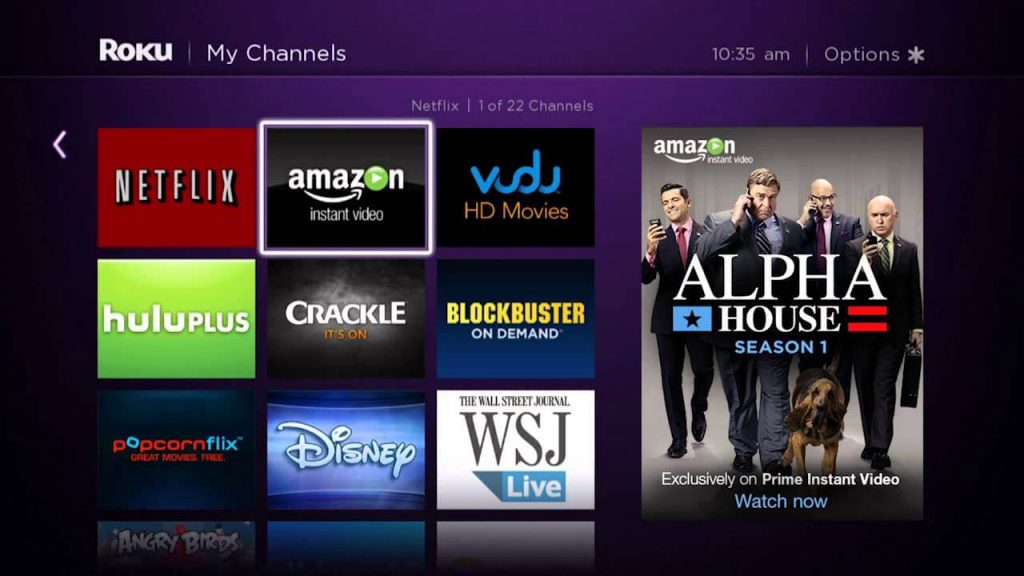 Reasons Why Amazon Prime is Not Working on Roku
The reasons for Amazon Prime not working on Roku are
Improper connection.
Poor internet connection.
Minor errors and bugs.
Unwanted cache files
Improper account credentials.
Lack of app updates.
Lack of account susbcription.
Using outdated Roku Firmware.
Amazon Prime server error.
VPN connection
Amazon Prime Not Working on Roku – Issues and Solutions
Sometimes the app might not load contents, or the screen may freeze due to minor glitches, and it can be solved with the following troubleshooting methods.
Minimum Requirements
There are some requirements to stream on Amazon Prime Video with Roku seamlessly. Firstly, update your Roku device to the latest version. Next, you need an internet speed of 1Mbps to stream the video you want in medium video quality. And you also need 5 Mbps to stream your favorites in high resolution. In addition, you can't access Amazon Prime Video without an internet connection. So, connect to the fastest internet connection on your Roku device and stream your favorites on Amazon Prime Video seamlessly.
Check your Amazon Prime Account
First of all most important thing is that you need to have an active subscription to Amazon Prime. Otherwise, you can't access the Amazon Prime Video app. There are possibilities that you might have forgotten to renew your account. That's the reason why you can't sign out/ back into your Amazon Prime. If you still have an active subscription and can't access the Amazon Prime Video app, you can follow the other troubleshooting methods below.
Restart Roku
Restarting your Roku is one of the basic and working troubleshooting methods to fix Amazon Prime not working on the Roku issue. If your Roku device just starts, blinks, or hangs up while starting Amazon Prime, you can try restarting Roku. And it can be done for all smart devices to fix the freezing and other buffering issues. Also, this method is sometimes referred to as a soft reset. This is because you only have to plug out the Roku device and reconnect it again. Alternatively, you can reset your Roku device from Settings.
Unplug the Roku device from its power sources.
Wait for 1 or 2 minutes.
Then turn on the device.
Relaunch the application and start streaming.
Check if Amazon Prime is Working
The Amazon Prime server may be down, or the app might be updated in the background. In such cases, you cannot load or stream any content. You have to wait for the server to be back. You can check whether the problem is with the device by loading the application on other devices like mobile or another streaming device. If the app is fine, you need to move on to the next troubleshooting. If the app doesn't work, then make sure to wait until the server works or contact Amazon Prime support for more clarity.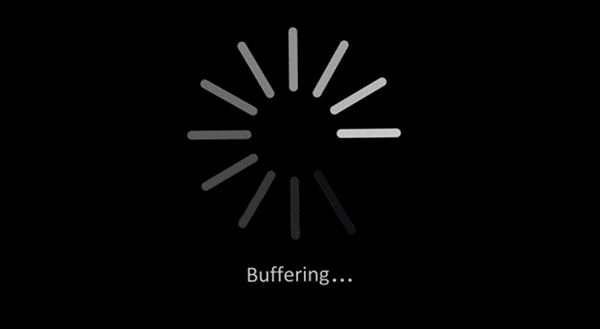 Log in with the Correct Credentials
Make sure that you have logged in to your correct account. Logging in to the wrong user account may make you lose contents that have been customized for you. Amazon Prime is a subscription-based service. So make sure you subscribe to prime to load all the content without interruption. Also, check for the plan's validity. If the validity is over, the contents will not load.
Check for Internet
In some cases, the major culprit can be your internet service provider. There may be an issue with the network, or the connection may be filled with a lot of traffic. So you may need to contact your service provider to check that everything is fine with your internet. Ensure that the device is connected to a proper and uninterrupted Wi-Fi network to load contents smoothly and fastly. Also, try changing the Wi-Fi router connection and position, as it might help.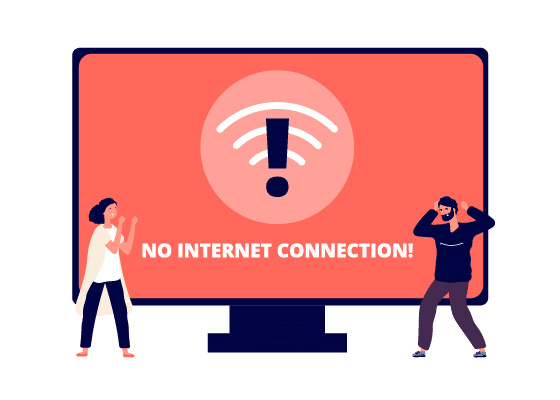 Restart your Modem / Router
If you find that your internet connection is the issue, you can fix it by restarting your modem or router. It's just a basic troubleshooting method for your internet connection to get fixed. And there are high possibilities that your internet connectivity could be fixed with this method, and you only need to plug out the connection between the modem and the router. Then, wait for some time and plug it on. If the issue is not yet fixed, you need to reset your router. To do that, take a small pin and turn the Router backside. You will find a small hole, insert the pin in the small hole and gently push it. Then, your Internet connection issues will be fixed.
Disconnect from the VPN
Unfortunately, Amazon Prime Video doesn't encourage its users to connect to a VPN in most cases. That means that Amazon Prime Video doesn't support a VPN connection. So, if you have forgotten to turn off the VPN service on Roku, turn it off immediately. Also, double-check that you have performed this function. If Amazon Prime Video still doesn't work for you, you can move on to the next step.
Check for Updates
Check whether your Roku streaming device has got any updates or not. If there is an update, install it and update the firmware of Roku. Along with that, the Amazon Prime app will also be updated to the latest version. It will fix most of the issues associated with Amazon Prime or any other streaming app. Lack of upadte may cause issues like Amazon Prime crashing back to the home screen, etc. In such cases, you need to update the Amazon Prime Video app to the latest version. Because with the new update, the bugs in the previous version of Amazon Prime Video will be fixed.
Clear Cache Files
Cache files are temporary files stored in your device while using the app. It makes the process easier to load the contents when you revisit. If these files are overloaded on your Roku, it may cause some issues. To sort the issue, you must remove those cache files on Roku. You can clear cache files on Roku by restarting your Roku device.
Factory Reset Roku
If the Amazon Prime Video is won't start on your Roku Player 4620X or any other Roku device, your last resort is only to factory reset your Roku device. Unfortunately, that means that all the data stored on your Roku device will be uninstalled. This includes all the channels you have installed on your Roku. So, it is clear that you have to reinstall the Amazon Prime Video app again after the reset procedure. Also, you can follow the quick guide below to reset your Roku.
Go to Settings from the home screen.
Choose System > Advanced System Settings.
Choose Factory Reset.
Enter the code displayed on the screen.
Wait for your device to reset, and then use it from scratch.
Contact Customer Support
If you are frustrated to know that all the troubleshooting methods failed, you can contact Roku Customer Support and Amazon Prime Video Customer Support. And the technical expert will guide you through this matter. So, you can fix the issues on Amazon Prime Video in no time.
Disclosure: If we like a product or service, we might refer them to our readers via an affiliate link, which means we may receive a referral commission from the sale if you buy the product that we recommended, read more about that in our affiliate disclosure.