How to Install and Setup IPTV for Roku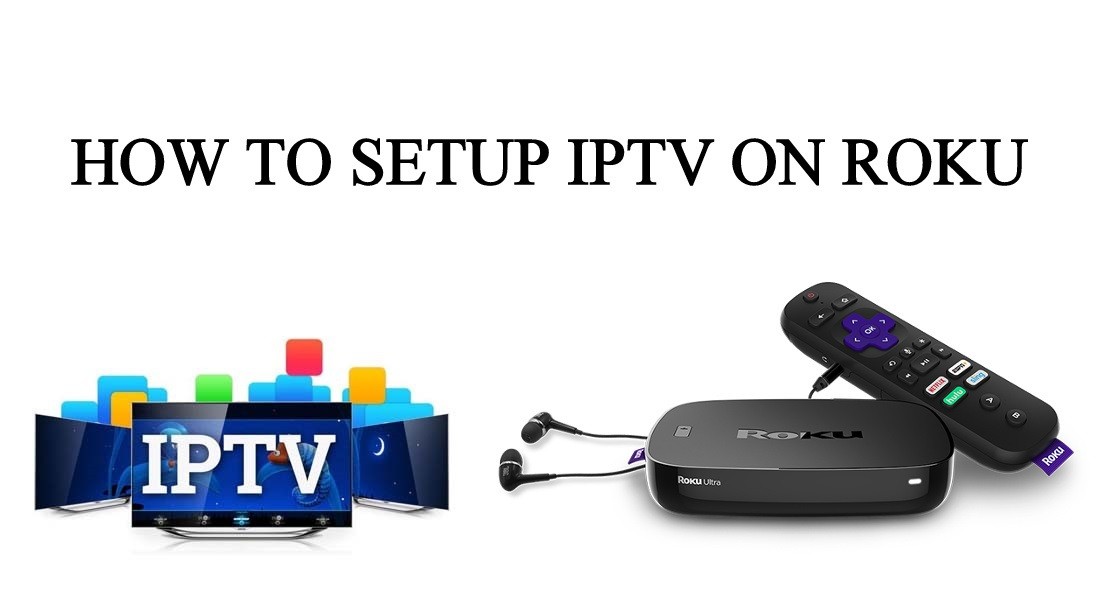 IPTV (stands for Internet Protocol Television) is one of the digital streaming services which broadcast television programs through the internet. It streams all sorts of TV programs, videos, and on-demand media content on your device. IPTV streaming service uses Internet protocol technology to stream media content. Therefore, unlike traditional transmission systems like cable or satellite connection, a single subscription to IPTV can be used on multiple TV sets. The main advantage of using IPTV is that, along with streaming the movies and TV shows, the media content will be stored on the transmitting end of the server. Hence the users can access their favorite media whenever they want.
IPTV offers you more than 6000 channels from all around the world in 38 different countries. As it is a multi-platform service, it can support Android, Mac, iOS, Linux, etc. AntenaTV APK for Android. To use all these 6000+ channels on the bigger screens, feel free to follow this simple step-by-step procedure on how to download and set up IPTV on Roku.
How to Install and Setup IPTV on Roku?
Step1: Connect your Roku device to the TV.
Step2: Navigate to the Roku Channel Store and search for M3U Playlist Player. If you haven't downloaded the M3U Playlist player, download it from the Roku Store.
Step3: Tap Go to Channels in the M3U Playlist Player.
Step4: Click the New Playlist option.
Step5: Enter the M3U URL and Playlist Name that you got from the IPTV provider and tap Save.
Step6: Wait untill the IPTV channels get loaded on your Roku device.
Step7: Restart your Roku device and open the IPTV app.
Step8: Select the playlist that you added before. All the subscribed IPTV channels will appear on the screen. Enjoy streaming your favorite live TV channels.
(Note: While selecting the IPTV provider, ensure that the provider offers all sorts of popular channels. Apart from that, you also have to check other features like EPG support, no buffering, faster streaming, 24/7 support, no contracts, and much more.)
UPDATE: M3U Playlist Player has been removed from the Channel Store. You can use the Screen Mirroring feature to watch IPTV on Roku.
Related: Best IPTV Player for Windows
Alternated Method to Screen Mirror IPTV
You can screen mirror IPTV to Roku using an Android phone, iPhone, and Windows PC. Before installing, you have to enable screen mirroring on Roku by navigating to Settings -> System -> Screen mirroring > Always Allow.
How to Cast IPTV on Roku using Android Phone
#1: Install the Smart IPTV from the Google Play Store app on your Android device. After installing the Smart IPTV, configure your IPTV subscription details.
#2: Connect Roku and Android devices to the same WiFi network.
#3: Go to the Notification center and click on the Cast button.
#4: The Android device will search for the nearby devices that are connected to the same WiFi network.
#5: Select the Roku device where you need to mirror the media.
#6: Press either Accept or Always Accept on the Roku-connected TV screen.
#7: Your Android device will appear on the TV screen. Now, launch the Smart IPTV app on your Android device and stream your channel.
#8: The streamed channel will appear on the bigger screens of TV.
How to Get IPTV Smarters on Roku using iPhone
Let us go through the steps to mirror the IPTV Smarters app from iPhone to Roku.
#1: Install the IPTV Smarters app from the App Store on your iOS device.
#2: Configure with your IPTV provider details to stream the contents.
#3: Install and launch the Mirror for Roku app on your iPhone.
#4: Select your Roku device and click Allow Notifications.
#5: Select the Start Mirroring option and click Start broadcast.
#6: Once connected, open the app and stream any content.
After installing IPTV, you can stream nearly 73000 IPTV channels, 9600 VOD HD programs, and on-demand content on your Roku at lower rates. Make sure to purchase the IPTV subscription to access all your favorite channels.
FAQs
How to fix IPTV Smarters not working on Roku?
Ensure to connect the Roku device and iPhone/ Android phone with the same internet connection to fix this issue. If it doesn't fi, update your Roku device and the IPTV app.
What are the best IPTV players for Roku?
Bomba IPTV, IPTV Extreme Pro, Smart IPTV, SOPlayer, and Perfect Playe are some of the best IPTV players.
Is there any free IPTV for Roku?
Live Net TV, Red Bull TV, Pluto TV, and Plex are the best free IPTV players.
Is IPTV player legal to use?
IPTV players are completely legal to use when the provider has the license to stream all the content.
Disclosure: If we like a product or service, we might refer them to our readers via an affiliate link, which means we may receive a referral commission from the sale if you buy the product that we recommended, read more about that in our affiliate disclosure.