How to Setup Real Debrid on Kodi?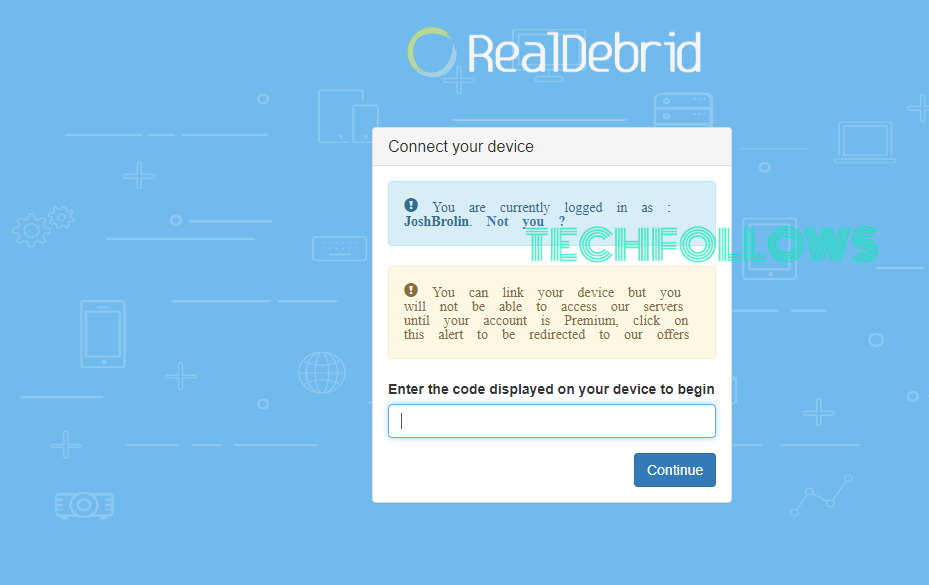 Kodi is a popular media center known for providing access to high quality and unlimited media streaming on internet connected devices. With the help of some of the best Kodi addons, you can stream the unlimited number of movies, music, pictures, documentaries, sports, live TV, cartoons and much more. But, there is a little problem. Some of the addons offer videos only at 720p or lower. Finding 1080p resolution for your media is very difficult. This is where Real Debrid service comes into the frame.
Related: How to Enable Airplay Support in Kodi?
Why you need a VPN for Kodi?
Kodi is open-source software and it pulls media from various sources. With the help of various addons, it brings unlimited streaming without any hassle. The main problem in Kodi media centre is that some of the third party Kodi addons (illegal addons) stream copyrighted media (free movies, live TV, TV shows, Sports) for free. Since it streams the media for free, most of the Kodi users are accessing third-party addons to media that are copyrighted. While streaming those copyrighted contents, your IP will be exposed easily to ISPs and Government. Finally, you will end up in some legal problems. To avoid these problems, we recommend you to use VPN (Virtual Private Network). A good VPN lets you hide your real identity by switching your IP to different locations.
On the other hand, VPN is very helpful in accessing the media that are geo-restricted. Some of the Kodi addons like Netflix, Amazon Prime Video and BBC iPlayer are geo-restricted in certain countries. To bypass those restrictions, you need to install a VPN on your device. After trying out several free and paid VPN services, we recommend you to use NordVPN. It is regarded as the best Kodi VPN to safeguard your privacy. While purchasing the NordVPN, make sure to select the annual plans rather than selecting the monthly plans. Moreover, you will also get a 75% instant discount on a 3-year plan.
What is Real Debrid?
Real Debrid is a premium multi hoster which lets you stream the high-quality media files which aren't available to other users. Also called as unrestricted downloading service, it removes the buffering issues while streaming movies and TV shows via addons. If you're searching for a perfect source to fix buffering issues and full HD streaming, then Real Debrid is the first service is the first option that you have to consider.
How to Sign Up with Real Debrid?
Before using Real Debrid service on Kodi, you have to sign up the Real Debrid hosting service. Open your web browser and follow these steps to sign up with Real Debrid:
#1: Visit the official website of Real Debrid.
#2: Tap Sign Up.
#3: Enter the basic details like Username, E-mail, and Password. After entering those details, tap Sign Up.
#4: Click the activation link that you received on your mail.
#5: By clicking that link, your account will be activated.
#6: Now, tap Login and enter the required credentials.
#7: Select the premium package which is convenient for you.
#8: Select the payment method and enter the account details to finish up the payment process.
Related: How to change skin in Kodi?
How to install and Setup Real Debrid on Kodi?
After creating the Real Debrid account, you can setup Real Debrid service on your Kodi media player by following these steps.
#1: Open Kodi Media Player.
#2: Click the System Settings menu.
#3: On the bottom left of the screen, you can see the menu displaying Basic. Click that menu until it changes to Advanced.
#4: Now, click Addons -> Manage dependencies.
#5: Scroll down and select either URLResolver or Resolve URL.
(Note: If you can't see any one of the above-mentioned menus, install Covenant Addon to display URL Resolver menu or Exodus Redux addon for ResolveURL menu.)
#6: On the information page, select Configure.
#7: On the next screen, select Universal Resolvers.
#8: Scroll down until you see Real-Debrid menu.
#9: Click the Priority menu and change the priority from 100 to 90. After changing the number, tap Done.
#10: Press OK to change the priority value.
#11: Now, click the Configure button.
#12: Again, select Universal Resolvers and scroll down the screen until you see Real-Debrid menu.
#13: Under the real-debrid menu, select (Re)Authorize My Account.
#14: A code with a validity of 120 seconds will appear on your screen.
#15: Now, take the device which you used for registering Real Debrid account.
#16: Visit the activation page of Real Debrid: https://real-debrid.com/device.
#17: Enter the code that displayed on the Kodi screen.
#18: Tap Continue to complete the activation process.
#19: On your Kodi screen, a pop-up stating Real-Debrid Resolver Authorized will appear.
#20: That's it. You have successfully setup Real Debrid on your Kodi media player.
You may also like: Best Kodi repositories to install Addons (2019)
Final Thoughts
So, this is how you have to set up Real Debrid service on Kodi. Now, you can explore all your favorite movies and TV shows in the full-HD quality without worrying about buffering issues. We hope the article is really useful for you. Thank you for visiting Techfollows.com. For further queries and feedback, feel free to leave a comment below.