How to Install Indigo Kodi Addon in 2019? [Updated]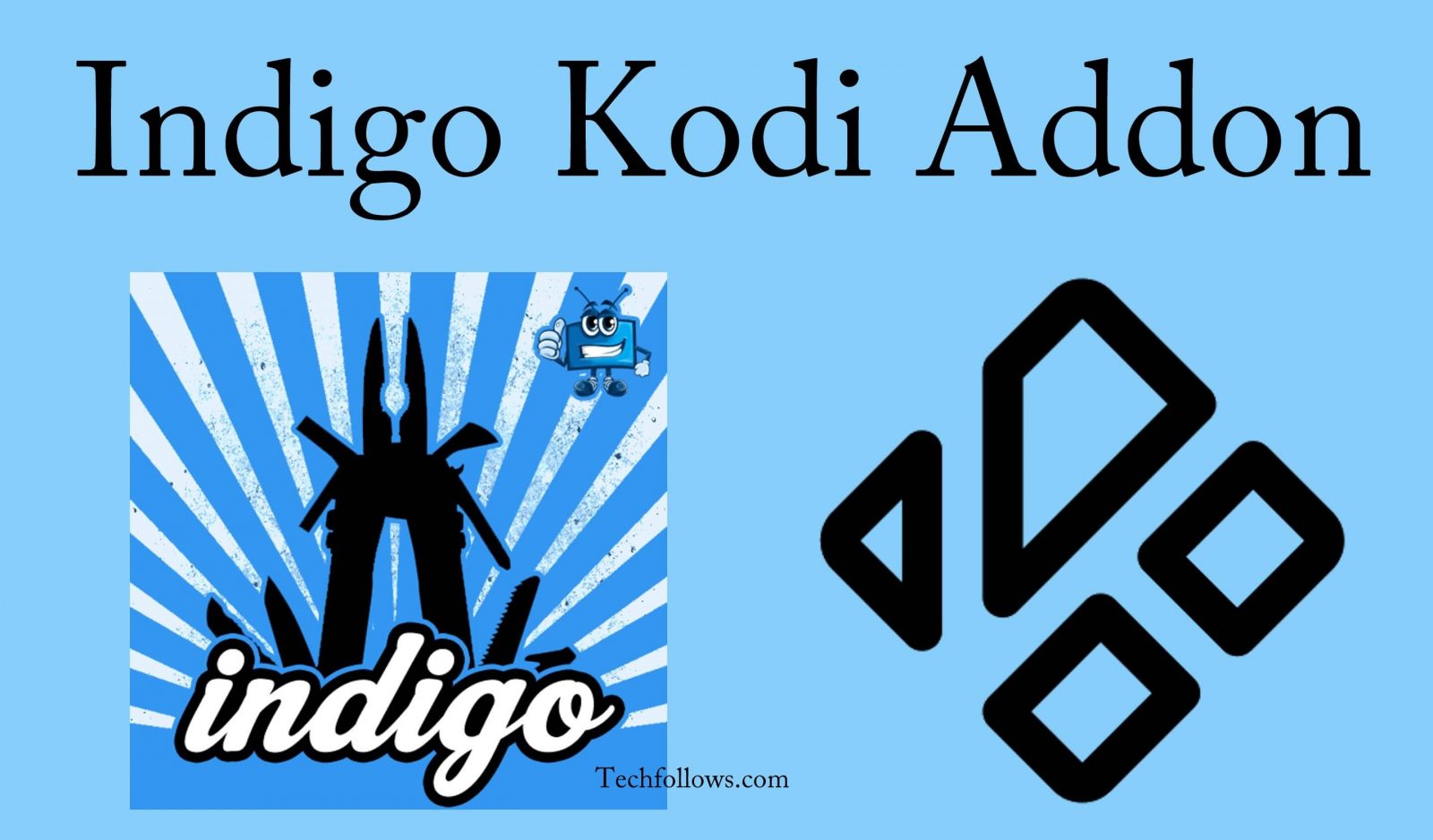 Indigo is a popular Kodi Addon that lets you access unofficial Kodi addons with ease. Along with that, it also helps you to manage and configure your Kodi Media Player in a single click. If you're a new user to Kodi, then Indigo is the first Addon you need to download. It provides a lot of basic option in one spot. With this addon, you can perform various activities like installing addons, factory reset, speed test, managing Kodi logs and much more. You can download this addon from TVAddons Repository.
Categories in Indigo Kodi Addon:
Config Wizard: It helps you to install some of the popular Kodi addons like YouTube, BBC iPlayer, and much more in a single click.
Addon Installer: It provides an app store style menu to download and Kodi addons from their official repositories.
Maintenance Tools: Helps you to diagnose and repair tools on your Kodi. With this feature, you can delete thumbnails, crash logs, packages, and the textures13.db file, as well as clearing cache, wiping addons, force update addons, install custom keymaps, and other actions which makes your Kodi run more smoothly.
Rejuvenate Kodi: It wipes all your current Kodi media setup and runs the config wizard.
Factory Restore: It wipes all your current Kodi media setup and leaves you with a base installation.
Log Uploader: It lets you send your Kodi log to the email address that you want.
Network Speed Test: Helps you to test the upload and downloading speed in your Kodi app.
System Information: It provides easy and quick information about your Kodi media player including Kodi version, disc space, and much more.
Sports Listings: It lists out the sporting events scheduled for that day.
Backup/Restore: Helps you to backup/restore your Kodi setup.
Log Viewer: Helps you to view your Kodi log without exiting the app.
No-Coin Scan: It is a preventative measure that helps you to scan your Kodi files and to delete any cryptocurrency minors.
Notifications: Let's you choose whether you want to receive notifications from TVADDONS or not.
Disclaimer: All the Kodi addons provide plenty of media contents without charging any cost. Hence most of the users prefer those addons to stream their favorite sports, movies, TV shows, and much more media. Sometimes it may lead you into trouble like copyright infringements. To avoid those copyright issues, we recommend our users to use a VPN. Since there are so many VPNs available on the market, we advise you to use ExpressVPN, as it is regarded as the best Kodi VPN to prevent ISPs from monitoring and tracking your real identity.
How to install Indigo Kodi Addon?
Since Indigo Kodi Addon is a third party addon, you need to access third-party sources to download this addon. You can download this addon from the TVAddons repository.
#1: Launch Kodi Media Player.
Note: Since you're downloading this addon from a third-party source, you need to enable unknown sources on your Kodi media player. To enable this: navigate to Settings -> Addons -> Unknown source -> Turn on.
#2: On the homepage, click the Settings icon located on the menu bar.
#3: On the settings page, select File Manager menu.
#4: Now, double-click the Add Source button.
#5: Tap <None> menu.
#6: Enter the TVAddons Repo URL: http://fusion.tvaddons.co and tap OK.
#7: Name the repository as TVAddons and tap OK.
#8: Get back to the homepage and tap the Addons menu located on the left panel.
#9: Click the Installer Package icon located on the menu bar.
#10: Now, select Install from Zip File.
#11: Select the TVAddons source that you added before.
#12: Click kodi-repos menu.
#13: Click English menu.
#14: Scroll down and select the zip file named as repository.xbmc-x.x.x.zip. (X.X.X represents version number)
#15: Within a few minutes, the TVAddons repo will be installed on Kodi.
#16: Now, select Install from Repository.
#17: On the repositories page, select TVADDONS.CO Addon Repository.
#18: Click the Program Addons menu.
#19: Scroll down and select Indigo menu.
#20: Select Install to download the addon.
#21: Within a few minutes, the addon will be installed on your device. A pop-up confirmation will appear on the top right corner of the screen.
#22: Now, you can launch the addon from the Kodi homepage -> Addons.
Final Thoughts
You can easily install Indigo Addon on Kodi by following the above mentioned method. The addon brings the access to all the necessary kodi functions in one place. Make sure to use VPN to safeguard your privacy. We hope the article on Indigo Kodi Addon is really helpful and easy to follow.
Thank you for visiting Techfollows.com. For further queries and feedback, feel free to leave a comment below.