How to Turn On Bluetooth on LG Smart TV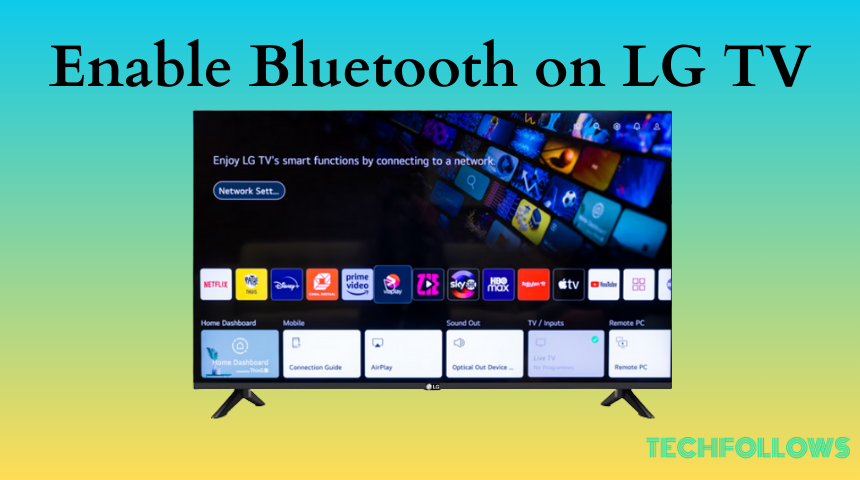 Quick Answer
LG TV comes with Bluetooth 5.0 enabled, and you can connect your devices by putting them in pairing mode.
How to Pair: Go to LG TV Settings → Select All Settings → Tap Sound → Clikc Sound Out → Pick Use Wireless Speaker → Choose your Bluetooth Device.
Most of the LG TV models come with Bluetooth 5.0 enabled. You can enable the Bluetooth feature to connect your Bluetooth soundbar, speaker, and more to your TV firmware after setting them in pairing mode. You can easily pair any of these devices by navigating the LG TV Settings.
With LG webOS Smart TVs from 2018, you can unlock more features by using the Bluetooth Audio Playback app. To use this, you have to pair your Smartphone to the TV firmware via Bluetooth. You can also connect your Headset/ Headphones to your LG TV via Bluetooth for hassle-free listening.
In this guide, you will learn how to enable and use Bluetooth on LG TVs.
How to Set Up Bluetooth on LG TV to Pair Devices
1. Put your Bluetooth speaker or sound bar in the pairing mode.
3. Navigate to Settings from the LG TV home screen.
4. Select All Settings and pick the Sound option.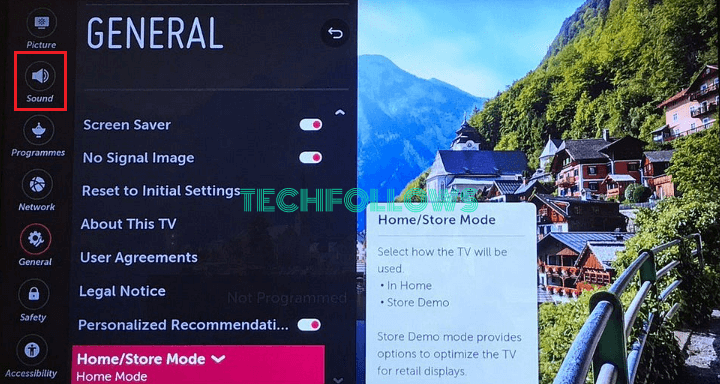 5. Click on Sound Out and tap Use Wireless Speaker.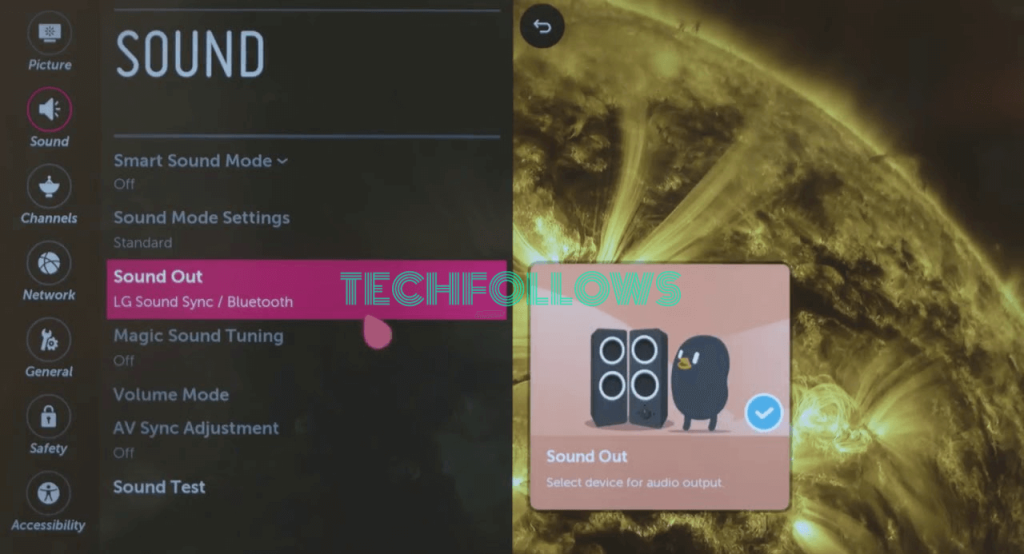 6. Choose Bluetooth Device and select your device from the list shown to pair it with your TV firmware.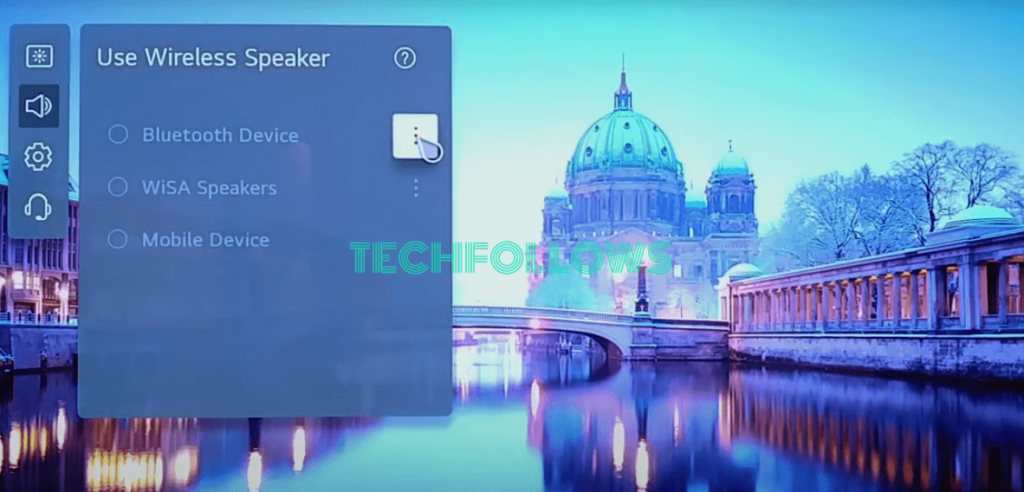 7. Once connected, navigate back to TV Settings.
8. Click Sound and select Sound Out.
9. Under Sound Out, choose your Bluetooth device to set as an Output.
Note: Check the guide on how to connect LG TV to Google Home for Google Assistant Setup.
How to Unpair Bluetooth Device on LG TV
1. Open LG TV Settings and go to All Settings.
2. Select Sound and pick the Sound Out option.
3. Tap Use Wireless Speaker and click on Bluetooth Device.
4. Choose the device that you want to unpair from your LG TV.
5. In the opening screen, select Delete Devcie to remove the device. If you want to connect the device to your LG TV, you must pair the device again.
6. If you want to unpair the device for now, then you can pick the Disconnect option.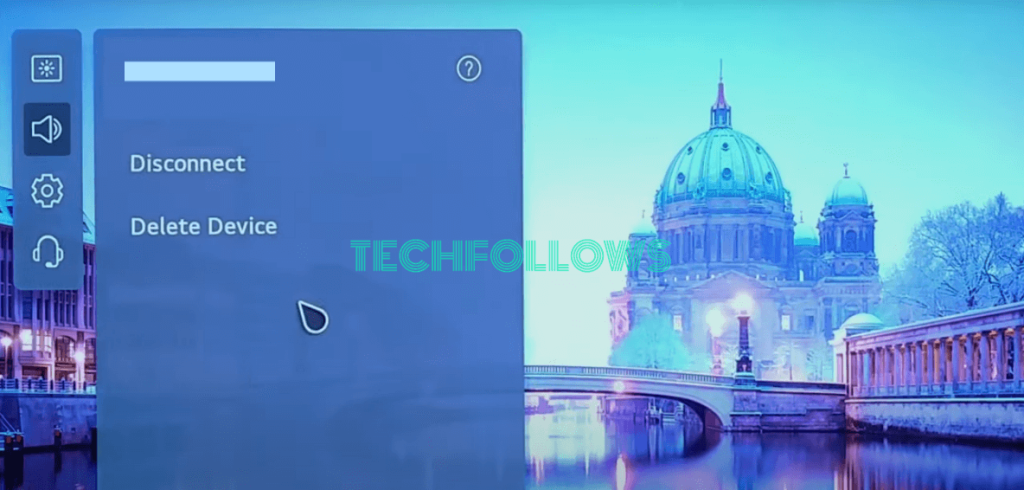 Bluetooth Compatible LG TV Models
Here's the list of TV series that has built-in Bluetooth feature.
OLED
QNED MiniLED
NanoCell
4K Ultra
How to Use Bluetooth Audio Playback Feature on LG Smart TV
You can use this method if you have LG webOS Smart TV models from 2018 onwards only.
1. Power ON and pair the LG Magic remote to your LG Smart TV.
2. Tap the Home button on the LG Magic remote.
3. For 2018 LG TV models, you can open the Bluetooth Audio Playback app from the TV's menu options.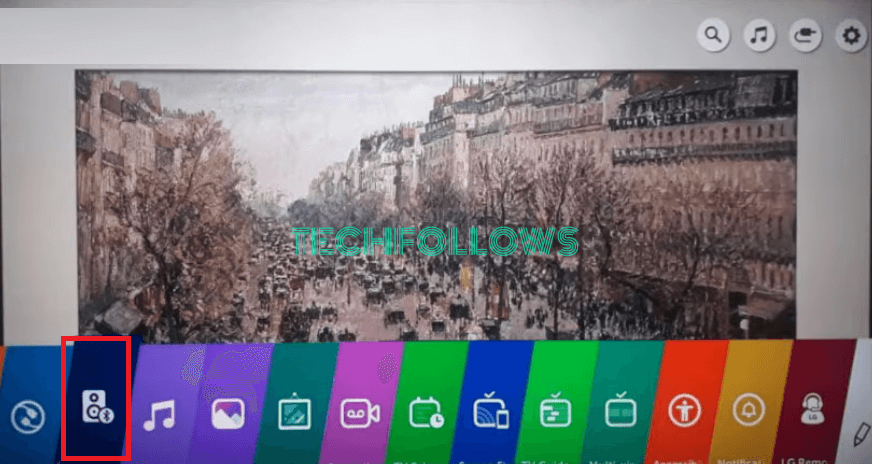 4. For TV models from 2019, navigate to the Home Dashboard and select the Bluetooth audio playback app.
5. In the opening pop-up, hit Yes, and when you are using this app, some of the remote's functions will be unavailable.
6. Now, enable the Bluetooth feature on your Smartphone.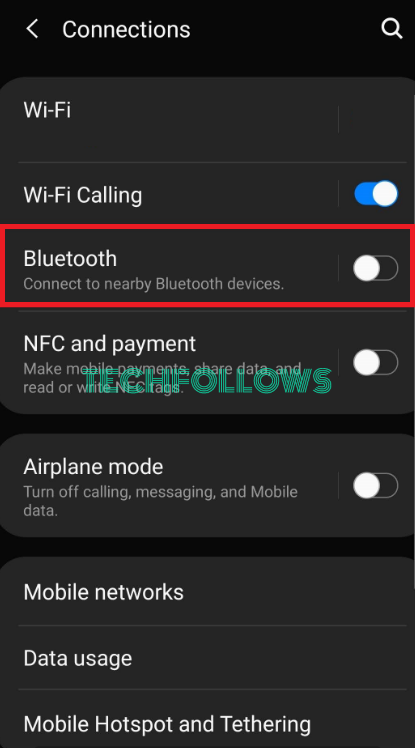 7. Select your LG TV name under the available device options to pair it.
8. Launch a music app on your Smartphone and play your favorite song.
9. The song will play on your TV's speakers. If you want to change the song, you can use the Navigation key on the Magic remote control.
10. Tap the Screen off option on your TV screen to enjoy listening to the songs and adjust the volume on your LG TV speakers in screen-off mode.
How to Fix Bluetooth Connectivity Issues on LG Smart TV
Sometimes, the Bluetooth-connected speaker will not work properly on your Smart TV or you may hear interrupted audio or lag in audio with video. You can use these troubleshooting fixes when you are facing any Bluetooth connectivity issues.
Ensure to put the speaker, soundbar, etc., in Bluetooth pairing mode.
Disconnect the Bluetooth device from other devices that are previously connected.
Reduce the distance between the devices.
If the device disconnects often, unpair the Bluetooth device and reconnect it.
Keep your LG Smart TV updated to its latest version.
Restart your LG TV firmware to fix temporary connectivity errors.
FAQ
1. Can I turn ON Bluetooth on an LG TV without a remote?
Yes, install the LG ThinQ app on your Smartphone and pair it with your LG TV to turn ON Bluetooth without using a remote.
2. How do I check the Bluetooth availability on my LG Smart TV?
Visit LG's official website and search for your TV model to know its specs. Go to the Connectivity section, and you can confirm the availability if it says Yes or Bluetooth 5.0.
3. How to turn off Bluetooth on LG TV?
You can go to Settings → All Settings → Sound → Sound Out → Wireless Device → Unselect Bluetooth Devices.
Disclosure: If we like a product or service, we might refer them to our readers via an affiliate link, which means we may receive a referral commission from the sale if you buy the product that we recommended, read more about that in our affiliate disclosure.