How to Jailbreak Roku in 5 Minutes [2020]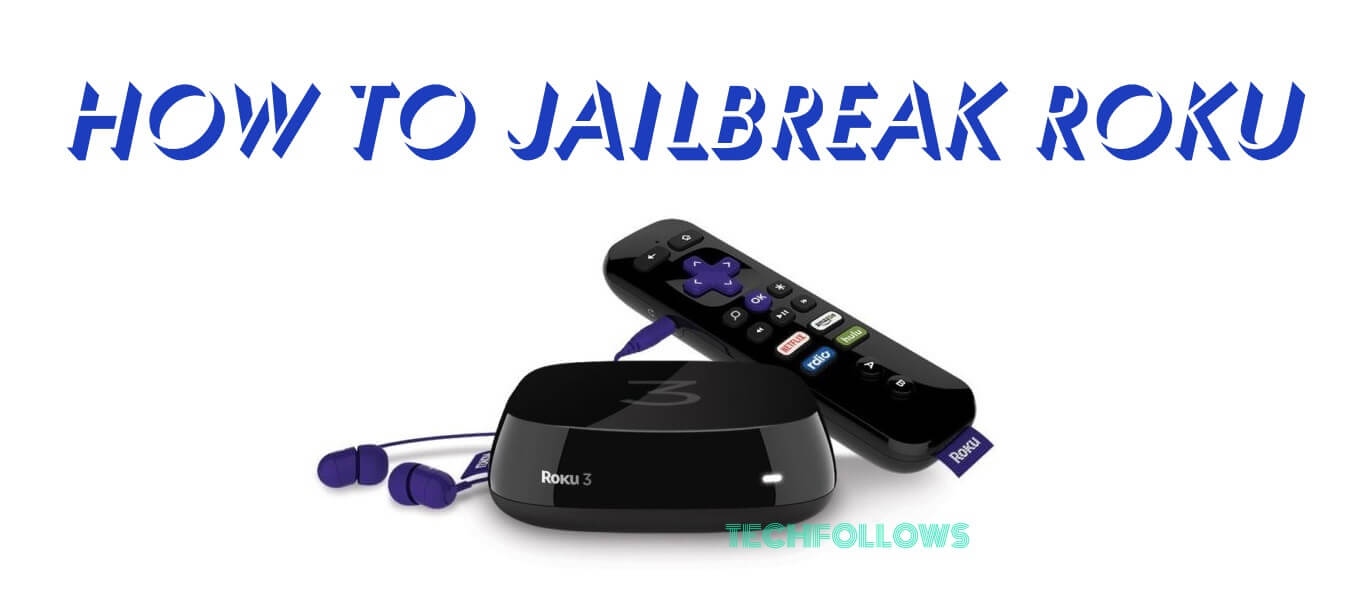 Roku is an affordable digital media player that can be used to stream hundreds of tv shows, hit movies, and more. It is available in the form of set-top box or sticks and thus is portable. Anyone can stream tons of channels and contents at free of cost by connecting it to the TV or monitor with the internet. Despite having so many streaming options, there are users who question how to jailbreak Roku so as to use it out of the box. If you are one among such user looking for ways to unlock the limitations, then this article is for you.
Related post: How to Jailbreak Apple TV 4, 4k, 3, 2, 1? [All Generations] 2020
What is Jailbreaking?
Jailbreaking is the term referred to bypassing the limitations given by the device manufacturer. By altering the device permissions, the user can easily customize the device as per their need. When the device is jailbroken, then the user can easily install any unauthorized third-party software on it. Jailbreaking is the term often associated with iOS and Firestick as it limits its users with the installation of unauthorized apps and games.
Is it Possible to Jailbreak Roku?
The short answer to is NO. Roku users cannot jailbreak it as like Android or iOS device. Roku runs on its standalone Roku OS and thus its features or functionality cannot be modified by its users.
In technical terms, the Roku device cannot be jailbroken due to the limitations given by its manufacturer. Many sites claim that the Roku device can be jailbroken but it isn't possible at all. On the other side, lots of Roku users search for ways to jailbreak the Roku device as to stream contents just beyond what it is offered. They often misunderstand jailbreaking and believe it would open the new doors, but it is not the case with Roku. Even the users can access its functionalities without jailbreaking.
Why Kodi on Roku?
Unlike other smart devices, Roku doesn't support jailbreaking as the Roku OS is based on C++. With this, you cannot install any third-party apps on the Roku like Android or Firestick. So if you want to stream the pirated contents on Roku, then there is only one way which is nothing but Kodi.
Kodi is an open-source streaming app and media player that can be used to stream media contents on Roku. It is highly customizable in nature and by default supports lots of third-party add-ons. So the user can install Kodi add-ons to watch TV shows, movies, and more. Roku doesn't support the installation of apps written in native C or C++ and Kodi is one among the list. Since Roku doesn't support jailbreaking, the only way possible to use Kodi on Roku is by screen mirroring. To do so, you need an Android phone or Windows PC to cast Kodi contents to a Roku device.
Related post: How to Jailbreak Firestick?
Jailbreak Roku by Installing Roku
Roku device support screen mirroring using Miracast screen mirroring protocol from Android phone and Windows PC. There are two different ways available with which Kodi can be screen mirrored to Roku. Choose the method which is suitable for you and proceed to cast Kodi on Roku.
If you have Roku 2/3/4, Roku Premier/Premier+, Roku Ultra, Roku Streaming Stick, or Roku TV, then you can follow the below methods.
Click here for the detailed guide on how to install Kodi on Roku.
Method 1: Kodi on Roku by Android Screen Mirroring
As Roku doesn't support jailbreaking and installing Kodi, a secondary device (Android) is used to cast Kodi to Roku.
Pre-Requisite:
To mirror Kodi on Roku, you should enable screen mirroring on the Roku device as follows.
On your Roku device, click on the Home button to use the main menu.
Click on Settings to choose System option.
Select the Screen Mirroring option.
Click on Allow/Prompt/Always Allow option to enable it.
Make sure the Android and Roku device are connected to the same WiFi network.
If you already use Kodi app on your phone, skip steps 1 to 4.
#1: To enable screen mirroring on Android, click on the Google Play Store on Android phone.
#2: Use the search bar to type in as Kodi and choose Kodi from the search result.
#3: On the app information screen of Kodi, click on the Install button to download it on your Android device.
#4: Click on the Accept button to grant access to Kodi app to let is use the device and media files. With this, the download will begin.
#5: When the download gets completed, click on Open button to open it.
#6: To enable screen mirroring, you should click on Android Settings > click on Device > choose Display option (Settings may vary with Android versions).
#7: Under Display, you should scroll down to click on Cast to see the compatible Roku devices to cast. With this, your Android phone's screen will be mirrored on the Roku connected device.
#8: Now open Kodi on Android device to start streaming a movie or TV show.
#9: When you launch the player, Kodi app on Android screen will be mirrored to the Roku device.
Related post: How to Install Kodi on Apple TV Without Jailbreak?
Method 2: Kodi on Roku using Windows Screen Mirroring
If you have a Windows PC, you can install Kodi to cast contents to Roku device. If you have already installed Kodi on your device, skip steps 1 to 10.
#1: Use any web browser on your PC to go to https://kodi.tv/download.
#2: Click on the Download button at the top-right to begin with the Kodi downloading procedure.
#3: On the next screen, choose your platform as Windows.
#4: Now choose Kodi installer like Windows Store/Installer (32 Bit)/Installer(32 Bit).
#5: The download process will start instantly. Upon the completion, go to the downloaded location to find kodi.exe file. Double click on it to start its installation.
#6: Click on the Next button when Kodi prompts you on its Welcome screen.
#7: On the next screen, click on I Agree button to continue with the installation of Kodi on Roku.
#8: Click on Next once after choosing the components to continue further.
#9: Now, choose a file directory to install Kodi on your Windows PC. Click on Next button.
#10: Click on Finish button to run Kodi on PC Windows.
#11: To set up screen mirroring, go to the Control Center of your PC.
#12: Choose Project option from the list of options.
#13: Choose Add a wireless display/PC Screen Only to select the display connected to the Roku device.
#14: Click on start mirroring your screen option to stream Kodi on Roku device.
Related post: How to Stream Amazon Prime on Roku?
Conclusion
Although Roku doesn't support jailbreaking, Kodi can be used instead of jailbreaking and you can take advantage of accessing the third-party apps on Roku. With screen mirroring, Kodi contents can be cast on the Roku device easily. With Android device or Windows PC, screen mirroring can be done efficiently to stream Kodi on Roku.
Thanks for visiting Techfollows.com. Hope the information is useful to you. Don't forget to drop your queries/feedback in the comments section.
Disclosure: If we like a product or service, we might refer them to our readers via an affiliate link, which means we may receive a referral commission from the sale if you buy the product that we recommended, read more about that in our affiliate disclosure.