How to Install and Watch PBS Kids on Roku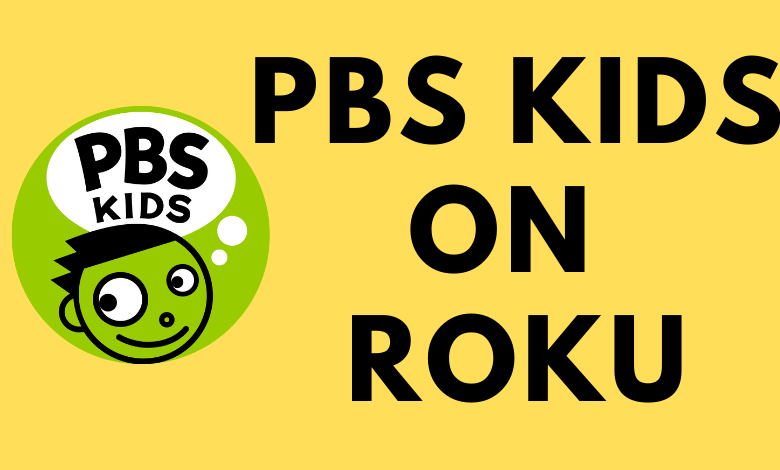 PBS Kids is a video streaming app for children. PBS Kids is different from other kids' programs because it focuses on quality educational cartoons and entertainment. It brings educational content for your children along with entertainment. New and exciting episodes will be released weekly. The shows shown on PBS Kids encourage learning for toddlers and early grade school alike. Stream and download child-safe TV shows and watch free live TV from PBS Kids 24/7 channel on the app. You can also watch PBS Kids on streaming devices like Roku, Firestick, Apple TV, and other devices.
PBS Kids Subscription
PBS Kids is a subscription-based streaming service that offers quality content at an affordable price. A monthly subscription to PBS Kids is $4.99/month. In addition to that, you will also get a 7-day free trial.
How to Download PBS Kids on Roku
Installing apps on Roku is simple, as the PBS app is available on the Roku Channels Store.
Quick Guide: On Roku Home, click Streaming Channels > Tap Search Channels > Search for PBS Kids > Click Add Channel > Click Ok to confirm.
(1) Press Home on your Roku remote.
(2) Select Streaming Channels and choose Search Channels.
(3) Enter PBS kids using the virtual keyboard on the search bar and choose the PBS Kids app.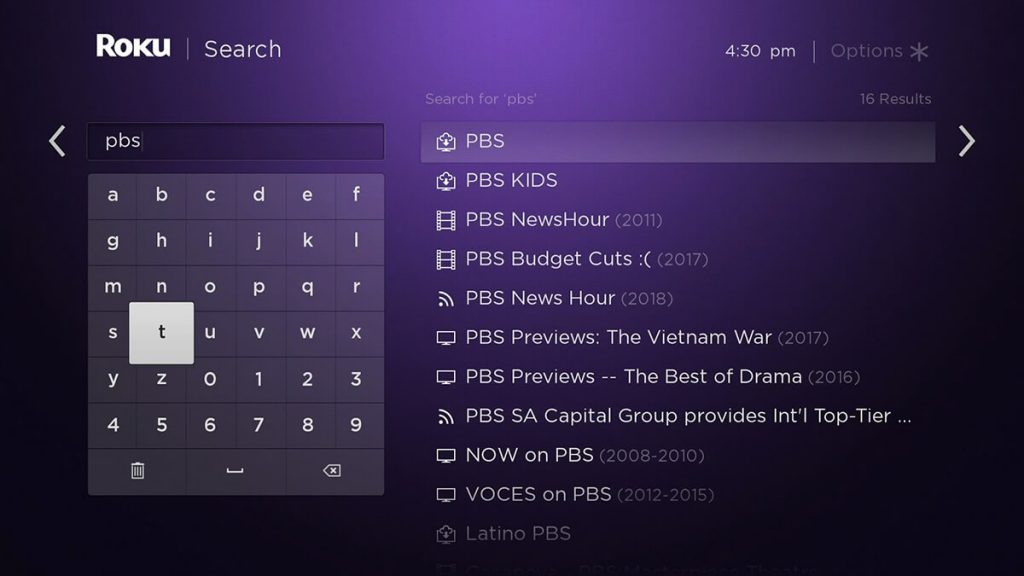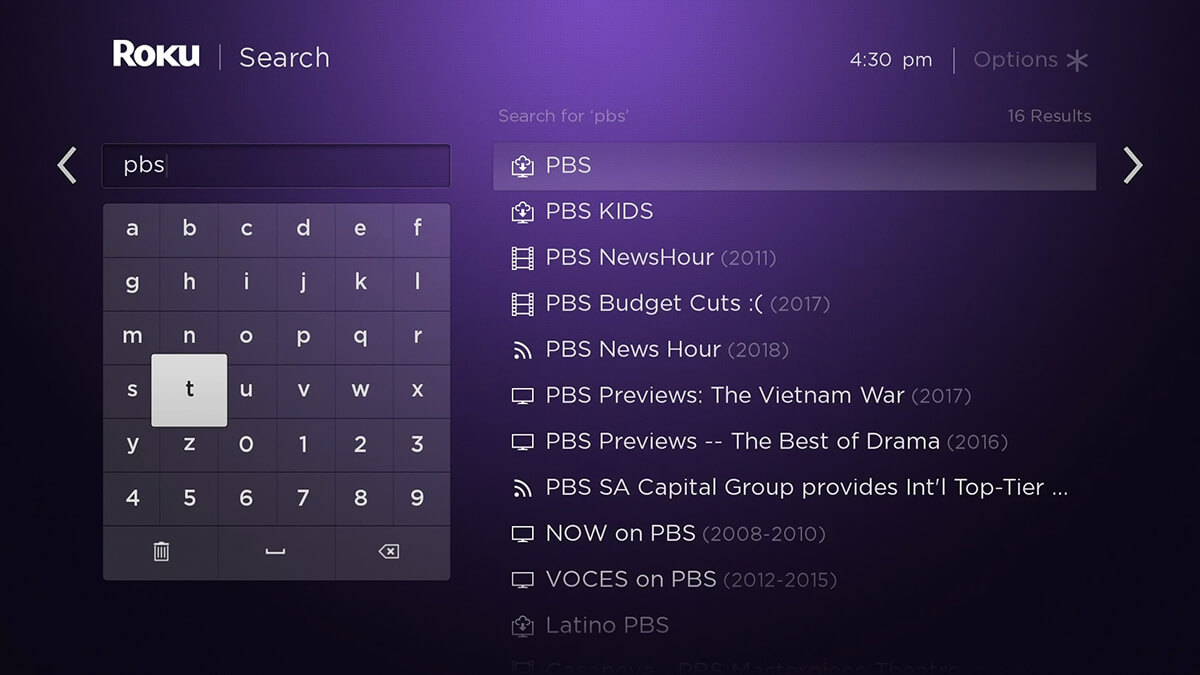 (4) Select Add channel to add PBS Kids.
(5) Select OK to confirm. You can now watch PBS Kids on Roku.
Alternate Way to Add PBS Kids on Roku from the Website
(1) Open your web browser and search Roku Channel Store.
(2) Choose Sign in and enter your Roku account details.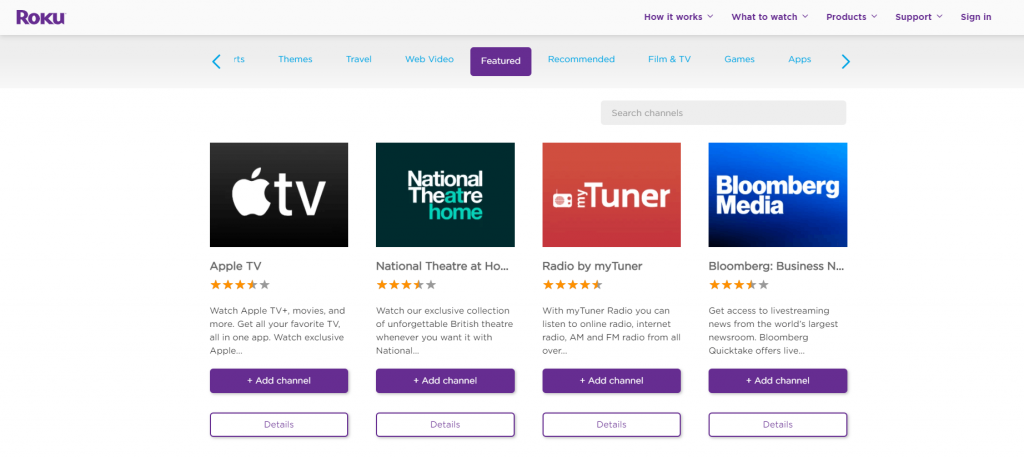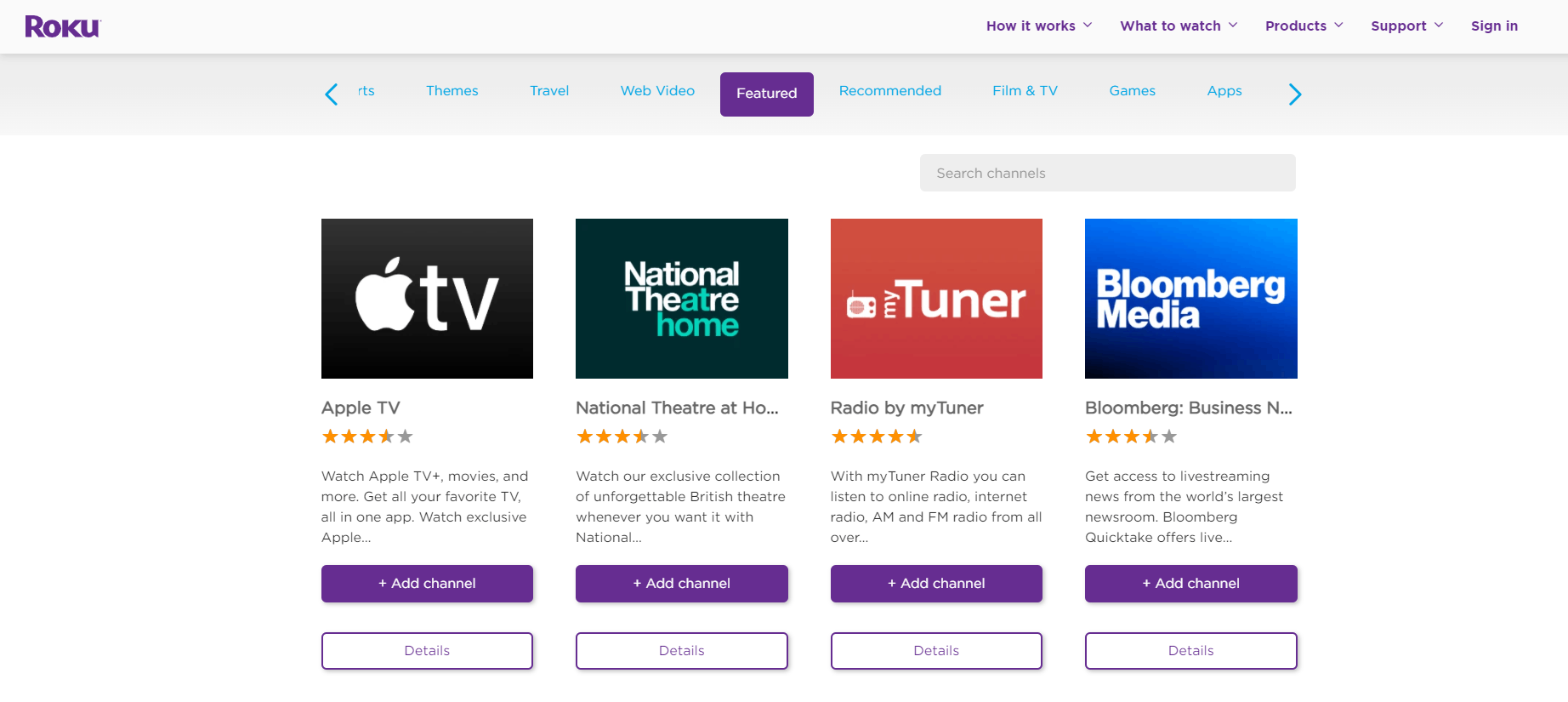 (3) Type PBS kids on the Search Channels bar and select the PBS Kids app from the suggestion list.
(4) Click on Add channel to add PBS Kids on Roku.


How to Activate PBS Kids on Roku
(1) Open the PBS Kids app on Roku, and you will see an Activation code on the screen.
(2) With the help of another device, open a web browser and visit www.pbs.org/activate.
(3) Enter the Activation code and select Continue.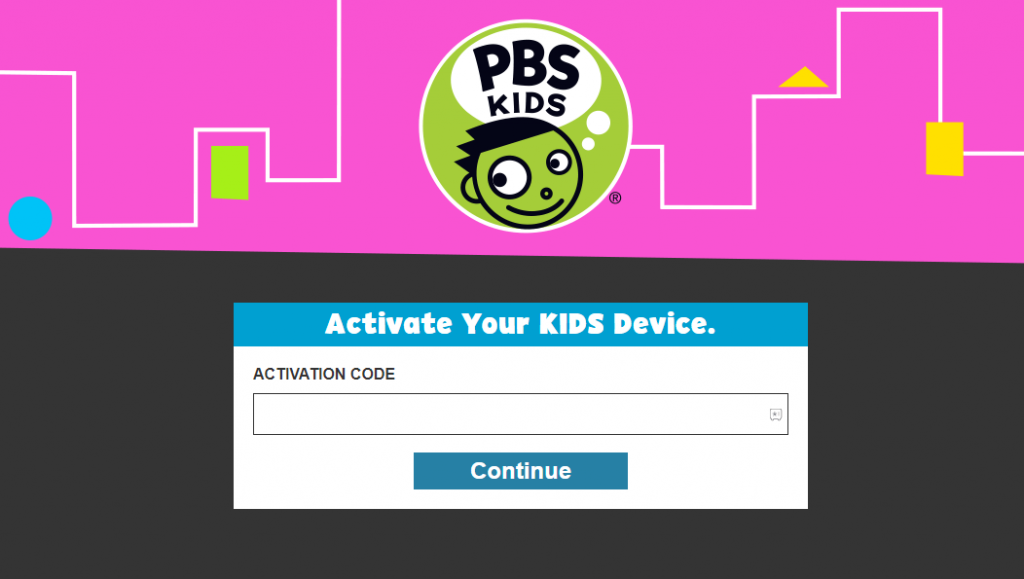 (4) Sign in with your PBS account.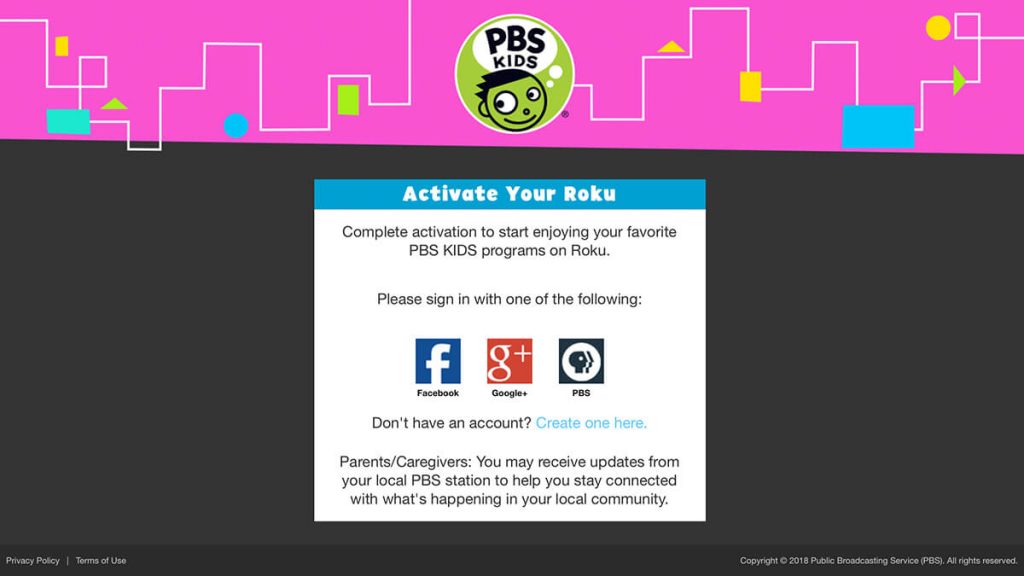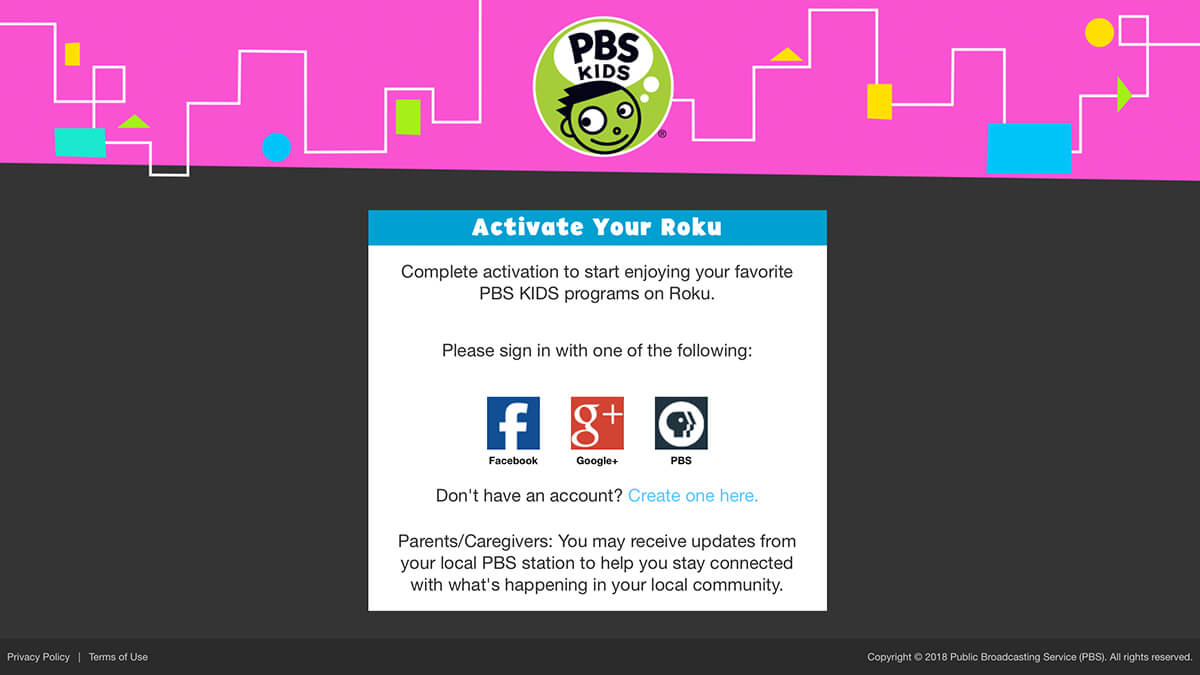 (5) Now, you will be able to watch PBS Kids content on your streaming device.
How to Cast PBS Kids to Roku
You need to connect your Roku device and Smartphone to the same Wi-Fi network for this method.
(1) Press Home on your Roku remote.
(2) Select Settings and choose System.
(3) Choose Screen mirroring and select Screen mirroring mode.
(4) Select either Prompt or Always allow to allow Smartphone mirroring.
(5) Turn on your Android Smartphone and go to the Notification panel.
(6) Select the Cast icon or Screen Mirroring icon and choose your Roku device.
(7)Your Smartphone screen will mirror the Roku device.
(8) Choose the PBS Kids app. You can download it from Google Play Store.
(9) Sign in to your PBS Kids account and select the show you want to watch.
Note: You can Chromecast PBS Kids to any smart TV using a Chromecast device.
What can I stream on PBS Kids?
PBS Kids has won awards like Webby People Voice for Best Streaming Service, Best Family & Kids Mobile App, and Best Streaming Video. It includes shows like Sesame Street, Let's Go Luna, Cat in the Hat, and other education-based entertainment shows.
Using the methods mentioned above, you can watch PBS Kids on Roku. In any case, if you are not satisfied and looking for the best alternative app to stream kids' content, then YouTube Kids on Roku is one of the best choices.
FAQ
How to get PBS Kids on Roku?
You can download the PBS Kids app from the Roku Channel Store.
Is the PBS Kids app free on Roku?
No, you need a subscription to stream PBS Kids.
Is the PBS Kids app available on Sling TV?
PBS Kids is not available on Sling TV.
Why is the PBS Kids app not working?
Link your streaming device with a stable internet connection to sort it.
How to watch PBS live without cable?
You can stream PBS Kids on Amazon Prime as a video channel without a cable TV provider.
Disclosure: If we like a product or service, we might refer them to our readers via an affiliate link, which means we may receive a referral commission from the sale if you buy the product that we recommended, read more about that in our affiliate disclosure.