What is a VPN? Why do we need a VPN? Guide and Comparison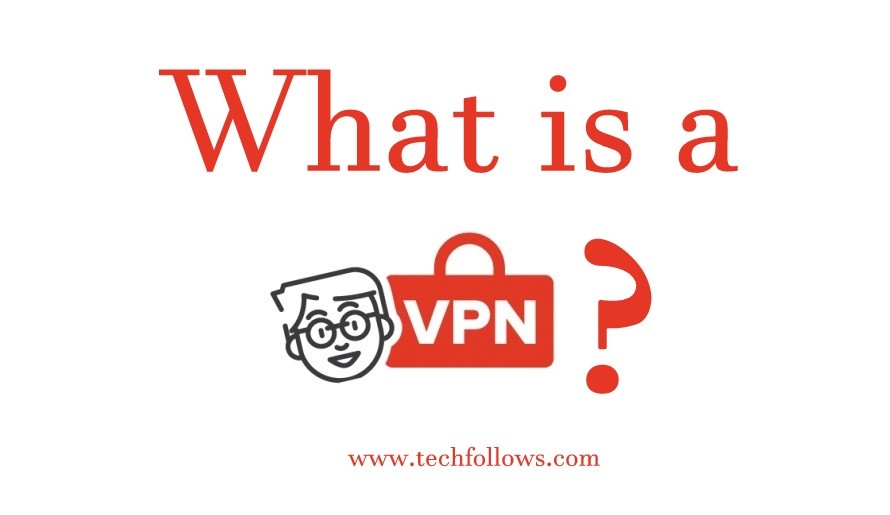 With the growth in the internet, online data theft is also getting increased. From your personal details to bank accounts, everything might be stolen if you do not protect them properly when you make any transactions online. In order to protect your data, you have to use any medium which helps you to protect your data. One such medium is VPN (Virtual Private Network). By using a VPN, your data goes encrypted and no one can steal your data. Apart from data theft, VPN has plenty of other features as well. Let us discuss more on What is a VPN, How to Use a VPN, Benefits of using a VPN and much more in this post.
Table of Contents
What is a VPN?
VPN stands for Virtual Private Network. A VPN allows you to establish a secured connection to another network. It adds more security to private and public network connection as well. A VPN hides your IP address and shows a different IP address to others. Whenever you pass a data to another network, VPN encrypts the data and send it as encrypted data to the network.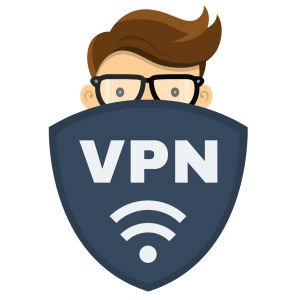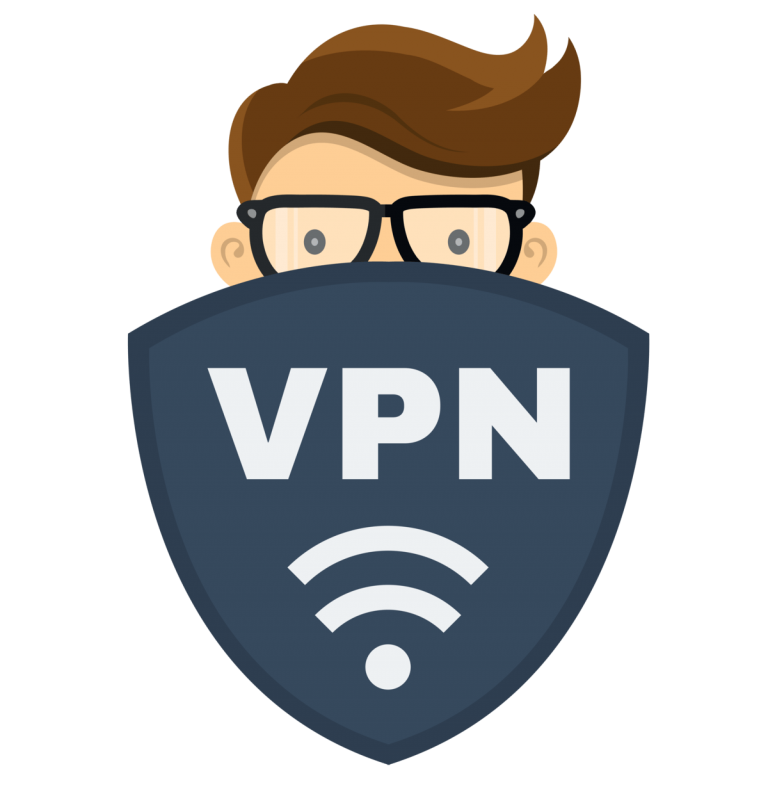 To be more precise, A VPN adds security and privacy to its customers. The Virtual Private Network allows you to break the geo-barriers as well. Location-based blocked contents can be accessed through a VPN.
You might also like: StrongVPN Review
How does a VPN Work?
After connecting to a VPN server, the software will start encrypting the data before your Internet Service Provider makes a note of it. Then, the data gets encrypted and goes to the VPN. From the VPN server, the data will reach the destination network. The Network can now only see your VPN Server's IP address and location. Your personal IP and location get hidden by using a VPN.
If you are not using any VPN, there is a potential risk of data theft. If you are using a VPN, your data will enter the encrypted network which protects your data.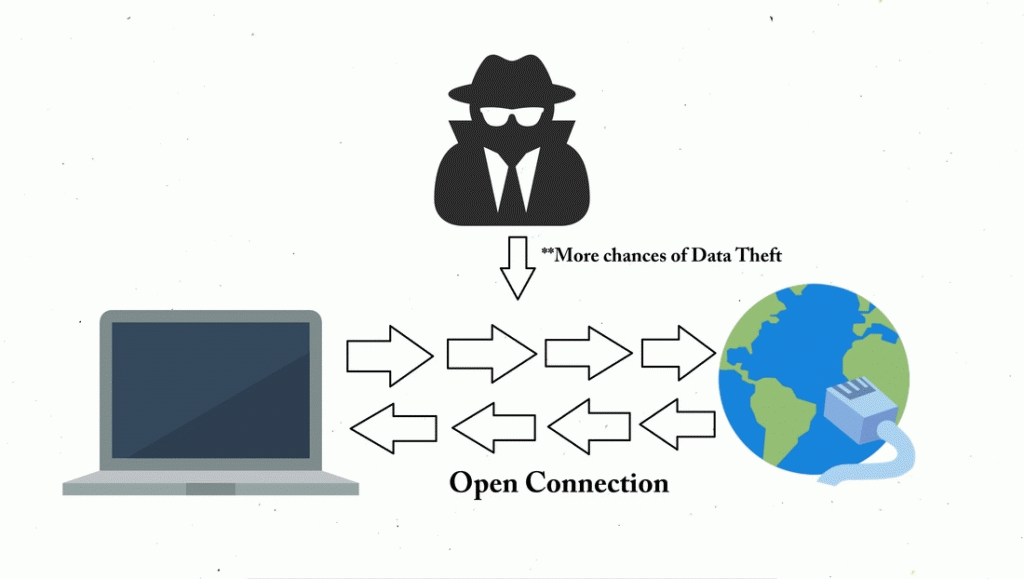 Here are the steps on How does a VPN Work:
#1: First you have to install and activate the VPN on your device. (The device can be any medium which is used to connect internet. For example: Mobile phones, Computers, iPads, Amazon Fire TV Stick, Android TV and much more).
#2: After activating, VPN will start encrypting the data from your device. (Once the VPN is activated, your IP address gets hidden and you are not connected to a virtual IP address).
#3: Now whatever you search or give as an input will pass as encrypted data.
#4: The encrypted data will move to the VPN server and from there it will be sent to the online destination. (The online destination website or network on checking your IP will find only the VPN server IP and location).
Your location and IP address will remain hidden by using a VPN server. These are the step by step procedure on how a VPN works.
You may also like: ProtonVPN Review
Benefits of Using a VPN
There are quite a lot of benefits on using a VPN. Here are the most important benefits of using a VPN: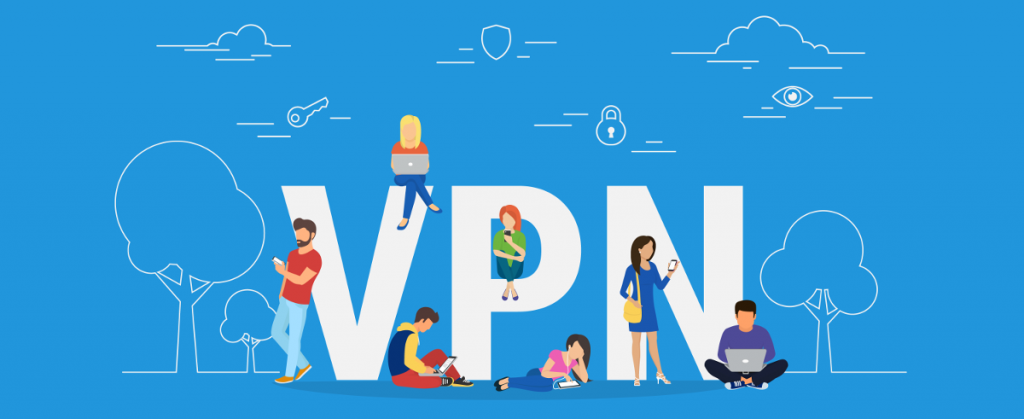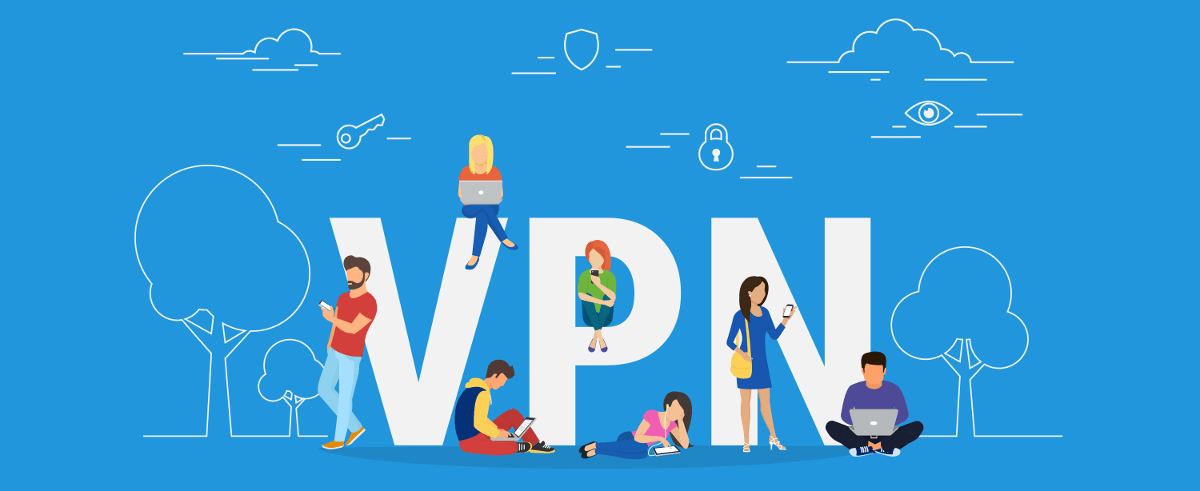 VPN hides your IP address and location.
The data & communication made online can be encrypted.
By using a VPN, you can view all the blocked websites and from anywhere.
Your device gets protected from surveillance. No one will be able to watch or monitor your activities on your device.
Data is completely encrypted and you can hackers and thieves will not be able to steal your password or other data.
VPN also prevents third-parties which track your data.
By connecting to a high-speed VPN, you can access movies and videos in 4K resolution without any sort of buffering.
Videos which are not available in a specific country can also be seen using a VPN.
These are the most important benefits of using a VPN.
You may also like: Ivacy VPN Review
VPN Protocols
For any application, there might be a protocol followed to ensure standards. Likewise, VPN has also different protocols and all famous VPN companies follow any one of the protocol to maintain their standards in the VPN industry. Here are the most commonly used VPN Protocols:
#1: PPTP: PPTP is a Point-to-Point tunnelling protocol. It is one of the oldest protocols used. This protocol is now barely secure. The protocol was developed by Microsoft and it is very easy to set up on older computers. Don't go for the VPN which follows only PPTP protocol.
#2: L2TP/IPsec: This protocol was the combination of PPTP along with Cisco's L2F. L2TP protocol used keys to create a secure connection at each end of the tunnel but the execution of this protocol is not much safe. To improve the security IPSec protocol was implemented along with L2TP. But still, there is a debate that hackers have the ability to break this protocol and hence it is better to be avoided as well.
You may also like: SaferVPN Review
#3: SSTP: SSTP is Secure Socket Tunneling Protocol. This is another Microsoft built protocol. It uses the SSL/TLS encryption to establish connection. SSTP Protocol is one of the most secure solutions used.
#4: IKEv2 (Internet Key Exchange, Version 2): Another Microsoft protocol which added more security to its previous version. IKEv2 is the iteration of Microsoft's protocol which was developed earlier to this. This protocol acts as one of the best security to your data.
#5: OpenVPN: OpenVPN protocol takes the best out of all the other protocols used earlier. It is an open source protocol and it works using SSL/TLS. As it is an open source protocol, it is constantly developed by plenty of developers across the world. OpenVPN is the best VPN protocol available out there.
If you are planning to buy a VPN service, then you can check the protocol version and go ahead if the VPN is offering you OpenVPN or IKEv2 protocols.
Free VS Paid VPN
Both are going to provide the same service but the quality will differ for sure. If you really wish to go for a world-class VPN service then you have to buy the paid version only. Here are the important difference to understand between Free Vs Paid VPN:
#1: Speed: You can't expect downloading and uploading speed from a free version. If you use paid VPN, then you have the rights to ask question whereas you can't expect speed in a free version.
#2: Limited IP Addresses: A free version will offer just a few IP addresses and everyone will be using the same. While in Paid VPN, you get access to plenty of IP addresses across the world.
You may also like: TunnelBear VPN Review
#3: Ads: A free VPN will surely display plenty of advertisements on their application as that is the only way they can earn. The paid version will not display any ads.
#4: Security: A free version might track your details and sell them to third-party apps to earn money. This is one of the major drawbacks for using free VPN.
These are the main drawback of using a free VPN. The only positive thing is that the Free VPN is available for "Free".
What is the Cost of a VPN?
The cost differs on the vendor you choose. The plans are available on Monthly basis and yearly basis. You have to choose the best plan which suits you and buy the VPN. Here are the most used VPN's along with their cost:
[su_table]
[/su_table]
The average price of a VPN is around 5$ per month. You get the best offers if you are buying a VPN on yearly basis. You can save around 50% of VPNs cost by buying it on yearly basis.
Does VPN work on Windows/Mac/Linux?
Yes! VPN was built with the thought of desktops and computers in mind. Earlier you were asked to add the VPN manually but now you can directly install the application and connect to the VPN by pressing a single button.
Most of the VPNs are available on almost all OS versions used in laptops and desktops. You can go to the official website of VPN and download the respective OS version and install it on your system. After a successful login, you can use the VPN on your computers.
You may also like: PrivateVPN Review
Does VPN work on iOS/Android?
Internet is mostly used through mobile phones these days. The VPN companies have developed their app for mobile platforms so that customers can use it. All major VPNs have their app for Android and iOS devices. Here are the steps on how to install VPN on mobile devices:
#1: Open VPNs official website.
#2: Go to Download section or Product section.
#3: Select your device (Either iOS or Android or any other OS if available).
#4: Download and install the application on your device.
#5: Login and get connected to the VPN services.
These are the ways to download and install VPN on iOS or Android devices.
VPN Compatible devices
Apart from desktops and mobile phones, VPN apps can also be installed on various devices. Here are the other devices which can use VPN:
Smart TV
Router
Roku
Android TV Box
Apple TV
Xbox
These are other devices which support VPN as well. You can install VPN on these devices and secure your data on these apps as well.
You may also like: How to install VPN on Firestick?
Top VPN Comparison
There are plenty of VPNs available in the market. Each has a set of unique features added to it. Here is the comparison between the top VPNs available:
[su_table]
| | | | |
| --- | --- | --- | --- |
| Category | ExpressVPN | NordVPN | IPVanish |
| Countries | 90+ | 60+ | 60+ |
| Servers | 3000+ | 5000+ | 1100+ |
| Trail | 30 days trail | 30 days trail | 30 days trail |
| Encryption | 256-bit AES encryption | 256-bit AES encryption | 256-bit AES encryption |
| Bandwidth | Unlimited bandwidth | Unlimited bandwidth | Unlimited bandwidth |
| Customer Support | 24/7 | 24/7 | 24/7 |
[/su_table]
[su_table]
| | | | |
| --- | --- | --- | --- |
| Category | CyberGhost | PrivateVPN | VyprVPN |
| Countries | 60+ | 50+ | 70+ |
| Servers | 3500+ | 100+ | 700+ |
| Trail | 45 days trail | 30 days trail | 3 days trail |
| Encryption | 256-bit AES encryption | 2048-bit Encryption With AES-256 | OpenVPN 256-bit protocol |
| Bandwidth | Unlimited bandwidth | Unlimited bandwidth | Unlimited bandwidth |
| Customer Support | 24/7 | 24/7 | 24/7 |
[/su_table]
These are the top VPN's available and the comparison of Top VPNs in their primary categories.
VPN FAQs
Q1: Is VPN Legal?
A1: VPN legality depends on the country you use it from. Using VPN on countries like North Korea, Iran and Oman. There are few countries where the government have restricted the use of VPN. Apart from these, all other countries have allowed VPN as legal.
Q2: Is it safe to use VPN?
A2: It depends on VPN you use. Using a free VPN is risky and you can't expect those free VPN companies to keep your data safe. Always go for VPN which doesn't track your data.
Q3: Can you be tracked if you use a VPN?
A3: VPN makes you anonymous. It doesn't show your real location or IP address. You cannot be tracked down if you are using VPN unless you log in with your mail id or other identities.
You may also like: ProtonVPN Review
Wrapping Up
VPN is a useful application which should be used by everyone to hide their identity. These add an extra layer of security to the SSL certificate used by the websites. All data sent by you will go encrypted by using a VPN. By adding a VPN to your computer/mobile phone, you can easily connect to other country server and choose an IP address there. With plenty of features, VPN is the best tool which should be installed by everyone on their devices.
Thanks for reading this post. Visit www.techfollows.com for more tech information. Leave your feedback and queries in the below comment section.
Disclosure: If we like a product or service, we might refer them to our readers via an affiliate link, which means we may receive a referral commission from the sale if you buy the product that we recommended, read more about that in our affiliate disclosure.