How to Install and Watch Disney Plus on LG Smart TV [2022]
Disney Plus or Disney+ is the best streaming service to watch movies and TV shows from Disney, Pixar, National Geographic, Star Wars, and Marvel. With a stable internet connection, you can stream the Disney+ content on any TV. Here, we will show you the steps to download Disney Plus on LG Smart TV. Disney Plus can be installed on LG Smart TV with WebOS 3.0 and above (2016 or later models).
Before installing the app, you need to sign up for the Disney Plus streaming service. Currently, there are two subscriptions available in Disney Plus. The first one costs $7.99/month, and the next one costs $79.99/year. The price of Disney+ may vary depending on your location. Select any plan and sign up for the service. If you're a new user, you will get a seven-day free trial.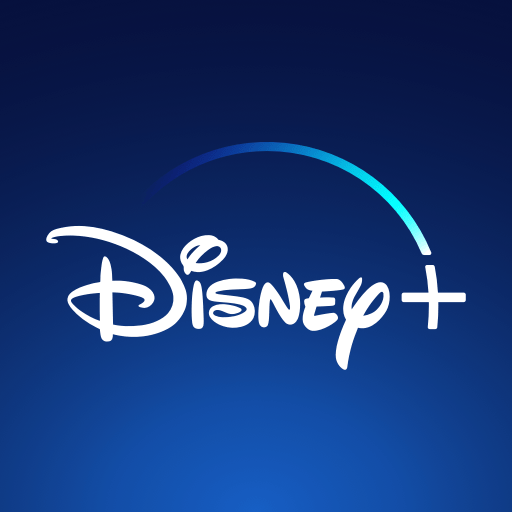 Disney+ Supported LG Smart TV Models
Here is the list of all LG Smart TV models which are compatible with the Disney+ app.
| | |
| --- | --- |
| OLED | OLED88Z9PUA, OLED77W9PUA, OLED65W9PUA, OLED65E9PUA, OLED55E9PUA, OLED65E9AUA, OLED77C9AUB, OLED65C9AUA, OLED55C9AUA, OLED77C9PUB, OLED65C9PUW, OLED65C9PUA, OLED55C9PUA, OLED77B9PUA, OLED65B9PUA, OLED55B9PUA |
| 4K UHD | 75SM9970PUA, 65SM9500PUA, 86SM9070PUA, 75SM9070PUA, 65SM9000PUA, 55SM9000PUA, 75SM8670AUA, 75SM8670PUA, 65SM8600AUA, 65SM8600PUA, 55SM8600PUA, 49SM8600PUA, 65SM8100AUA, 55SM8100AUA, 86UM8070AUB, 86UM8070PUA, 82UM8070PUA, 75UM8070PUA, 75UM7570AUE, 75UM7570PUD, 70UM7370AUB, 7OUM7370PUA, 65UM7300AUE, 55UM7300AUE, 65UM7300AUE, 55UM7300AUE, SOUM7300AUE, 43UM7300AUE, 65UM7300PUA, 55UM7300PUA, 65UM7300PUA, 55UM7300PUA, 5OUM7300PUA, 49UM7300PUA, 43UM7300PUA, 7OUM7170DUA, 60UM7100DUA, 75UM6970PUB, 70UM6970PUA, 65UM6950DUB, 60UM6950DUB, 55UM6950DUB, 49UM6950DUB, 43UM6950DUB, 55UM6910PUC, 43UM6910PUA, 65UM6900PUA, 60UM6900PUA, 5OUM6900PUA, 49UM6900PUA, 75UK6190PUB, 70UK6190PUB, 65UK6090PUA, 60UK6090PUA, 55UK6090PUA, 50UK6090PUA, 49UK6090PUA, 43UK6090PUA |
| FHD/HD LED | 32LM620BPUA, 43LM5700PUA, 32LM570BPUA |
Other Compatible LG Smart TV Models
| | |
| --- | --- |
| webOS Version | Model Number |
| webOS 4.5 | OLEDC9, OLEDE9, OLEDW9, OLEDZ9, SM9970, LM5700, LM570B, LM620B, LM6300, LM630B, OLEDB9, SM8600, SM8670, SM9000, SM9070, SM9500, UM7570, UM8070, 86UM7570, 82UM7570, SM8000, SM8100, UM6900, UM6950, UM6970, UM7100, UM7170, UM7200, UM7300, UM7310, UM7350, UM7370, UM7400, UM7570, UM7600, UM7650 |
| WebOS 4.0 | OLEDC8, OLEDE8, OLEDW8, OLEDB8, SK8000, SK8050, SK8070, SK8550, SK9000, SK9500, SK9550, 86UK6570, 86UK7570, LK5400, LK540B, LK5700, LK5750, LK610B, UK6090, UK6190, UK6250, UK6300, UK6350, UK6500, UK6550, UK6570, UK7500, UK7700 |
| WebOS 3.5 | LJ5400, LJ5500, LJ550M, LJ5550, LJ6100, LJ6150, UJ6050, UJ6050, UJ6200, UJ6300, UJ6350, UJ6450, UJ6470, UJ6500, UJ6520, UJ6540, UJ6560, UJ6570, UJ657A, UJ6580, SJ8000, SJ8000, SJ8500, SJ850A, SJ8570, SJ9500, SJ9570, UJ7500, UJ7700, UJ7750, OLEDC7, OLEDE7, OLEDW7, OLEDB7, OLEDG7 |
| webOS 3.0 | LH550B, LH600B, LH5500, LH6000, UH6550, UH8500, UH9500, OLEDC6, OLEDE6, UH6300, UH6500, UH6550, UH7500, UH5500, UH5530, UH6030, UH6035, UH6090, UH6100, UH6100, UH610A, UH6150, UH615A, UH6330, UH6350, UH7650, UH7700, OLEDB6, OLEDG6 |
If you can't find your LG Smart TV model in the above list, you need to use streaming devices like Firestick, Roku, Apple TV, and more to watch Disney+ on your TV.
How to Install Disney+ (Plus) App on LG Smart TV
If you have a compatible LG Smart TV, you can download the Disney+ app directly from the LG Content Store.
#1: Turn on your TV and connect it to an internet connection.
#2: Navigate to the LG content store.
#3: Tap the Apps tab displayed at the top.
#4: Click the Search icon and type Disney Plus on the search bar.
#5: Select the Disney+ app from the search results.
#6: Click the Install button to download the app.
#7: Open the app after installation.
#8: Tap the Log In button and sign in with your login credentials.
#9. Now, choose any movie and enjoy watching it on your LG Smart TV.
How to Cast Disney+ to LG Smart TV
If you are using older LG TV models, you can use the casting method to stream Disney+ content on LG Smart TV. This method can also be used for all models of LG Smart TV.
Before proceeding further, connect your smartphone and LG Smart TV to the same Wi-Fi network. Then, enable Screen Mirroring on your LG Smart TV. To do it, follow the steps given below.
1. Press the Cable icon button on your LG Smart TV remote.
2. You will see a menu on the right side.
3. Locate the option Screen Share and click it.
4. That's it. You have enabled Screen mirroring on LG Smart TV.
If your LG Smart TV doesn't have cast support, connect and use a Chromecast device to cast Disney Plus app.
5. Install the Disney Plus app from the App Store or Play Store of your smartphone.
6. Launch the app and sign in to your account using the required credentials.
7. Once you're in, look for the Cast icon at the top and click it.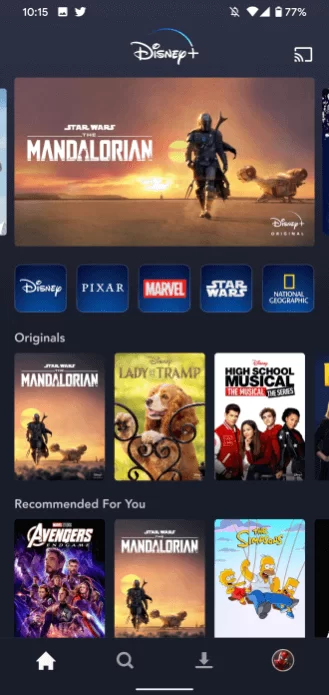 8. Then, select your LG Smart TV device name from the available devices.
9. Now, the app screen will be displayed on your LG Smart TV.
10. Play any content on the Disney+ app and stream it on your LG Smart TV.
With the help of this guide, you can install the Disney+ app and watch Star Wars Sagas, Disney classics, Marvel epics, and Pixar adventures on your LG Smart TV.
Frequently Asked Questions
1. How do I get the Disney Plus app on my LG Smart TV?
You can directly install the Disney+ app from the LG Content Store on LG Smart TV.
3. Can you cast the Disney+ app on LG Smart TV?
Yes. You can cast the Disney+ app on LG Smart TV.
Disclosure: If we like a product or service, we might refer them to our readers via an affiliate link, which means we may receive a referral commission from the sale if you buy the product that we recommended, read more about that in our affiliate disclosure.